By Dr. TRACY MOUNTFORD, MBBS MBCAM
Dermal fillers are clear gels that add volume when injected, softening and smoothing, working with the body's own natural collagen to go on improving the appearance of wrinkles over time. Used in combination with Volumisers such as Juvéderm® Voluma and Restylane®  Sub Q they can also restore lost volume in the temples, lips, jawline and cheeks, to give an overall lift to the face which is known as the 'Y Lift' or a 'non-surgical facelift'.
Where Can Dermal Fillers Be Used?
Dermal fillers are a quick and convenient way of correcting wrinkles by smoothing out those lines on the face; particularly the crease lines on the forehead, nose- to-mouth lines, mouth to chin lines, marionettes (corners of the mouth) and the vertical lines known as smoker's lines around the mouth. They can also be used to treat wrinkles on the backs of hands as well as the neck and décolletage.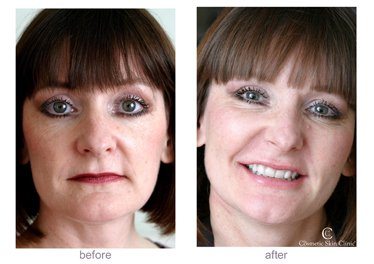 How Do They Work?
Dermal Fillers work by supporting the skin's structure to delay the signs of ageing subtlety, smoothing moderate to severe wrinkles and folds. Hyaluronic acid (HA) is a substance that occurs naturally in the body, binding water and hydrating the skin to lift and restore the skin's natural elasticity and volume. When injected into the skin dermal fillers, work together with the body's own HA and effectively gives nature a helping hand. Regular treatments such as Restylane® and Juvéderm®, will stimulate natural collagen production, improving skin elasticity and encouraging healthier glowing looking skin.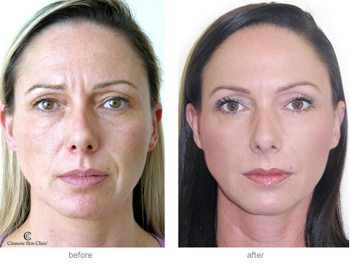 When Will I See The Results & How Long Will They Last?
The results are usually instant; with little to no downtime meaning you can go back to your usual daily routine soon afterwards.
Restylane®  and Juvéderm® are semi long lasting and long lasting dermal fillers. Depending on what type of filler is used they can last anything from between 6-9 months to 12 to 18 months before a top up is required.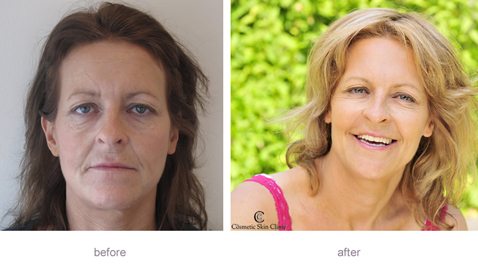 Most Dermal fillers now come with lidocaine pain relief for a much more comfortable treatment experience. We can advise you on the most appropriate treatment for your needs at the time of the consultation. Results usually last in excess of 6 months and to retain the results, we would recommend maintenance top up treatments every 6 – 12 months.
For more information relating to dermal fillers or to book a consultation please contact our Reception team on 01753 646660 or fill out our enquiry form.