By Dr. TRACY MOUNTFORD, MBBS MBCAM
Triple Gold Award Winner
We are absolutely thrilled at The Cosmetic Skin Clinic to have won 3 Gold Awards last night at the prestigious Cosmetic News 'Aesthetic Awards'!
Gold Award Best Clinic 
Gold Award Best Clinic Customer Service
Gold Award Speaker Of The Year Dr Tracy Mountford
We also won Best Website Silver Award.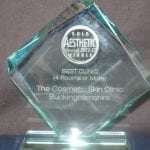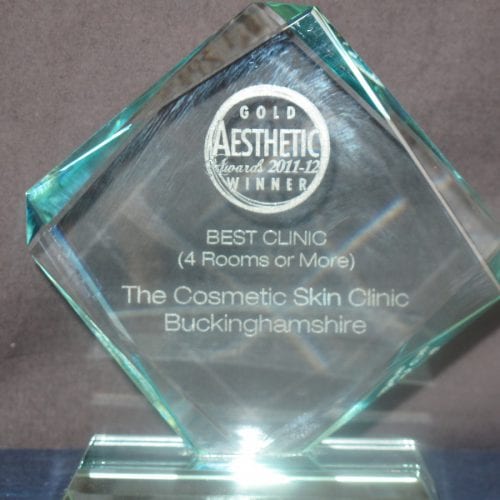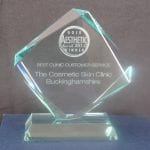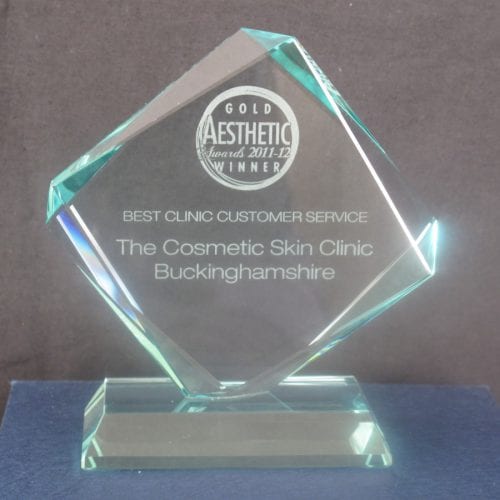 The Presentation Gala Dinner was held at Sopwell House in St Albans and featured a Bond Theme which was very well executed. There was a fantastic turnout, creating a veritable Who's Who in the aesthetics industry. All our top line management team attended including Dr Mountford, George, Jean, Janine, Diane and Debbie and there was fabulous skin and glamorous frocks all round!
Congratulations to Cosmetic News for putting on a terrific awards evening and generally creating a feel good factor in the industry with these inaugural awards. 
'Best Clinic out of 4500 clinics in the UK'
To win 'Best Clinic' and 'Best Customer Service' we were short-listed from 4500 clinics in the UK, we were then mystery shopped by telephone 10 times by various mystery shoppers, followed by a personal visit of a mystery shopper to see first hand the clinic and the customer service and expertise of the practitioner's here. The final criteria was an open vote by the patients of the clinic, peers and professionals from the industry. Speaker Of The Year was a vote from the companies and individuals in the cosmetics aesthetics industry which made this an all round double whammy for The Cosmetic Skin clinic.
Dr Mountford says;
"We were so delighted and thrilled says Dr Tracy Mountford, I am so proud of my team, we have all worked so hard over the years to make this a non surgical clinic of excellence in the UK. As well as nationally, our patients come from many countries overseas to see us for all their cosmetic needs. What we are best known for here is our expertise of highly qualified practitioners and impeccable patient care in a relaxed yet friendly environment."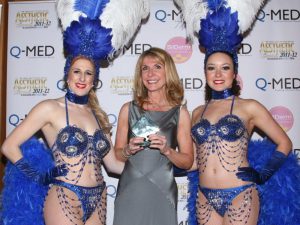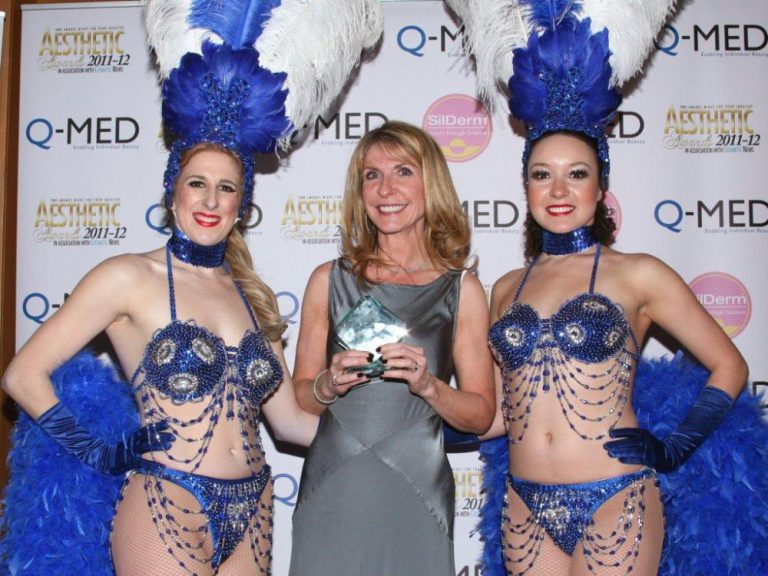 Thank you so much to all of you that voted for us and for all your support over the years we are absolutely delighted.