Our Ultimate Fat Reduction Package freezes and eliminates stubborn fat deposits, sculpts to create definition and tackles the lymphatic system for an all-round result.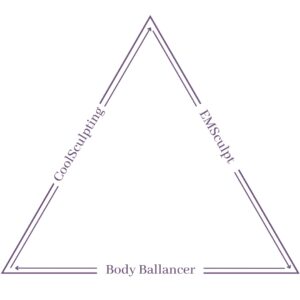 Our unique three step process freezes fat with CoolSculpting, defines muscle with EMSculpt and decongests the skin with Body Ballancer massage and lymphatic drainage. Get booked in with our experts for a complimentary consultation to assess your suitability for our 'Body Transformation Trio' package.
Book Body Transformation Package
Ria Murch, our Senior Medical Aesthetician says:
"Our body contouring package gives patients a natural-looking outcome by ensuring areas treated for fat reduction by CoolSculpting are also contoured with EMSculpt, which enhances muscle tone and increases circulation and decongests using Body Ballancer. Each one of these treatments are FDA-approved and highly effective."
Areas treated with our Ultimate Fat Reduction Trio
We can effectively target and maximise results for the following areas:
Benefits of our Body Transformation Trio Package
By combining these three powerhouse treatments, we target your problem areas with triple action and minimal downtime.
CoolSculpting Benefits:
Four to six weeks after treatment, fat freezing results begin to show, followed by progressive improvement for fourteen to sixteen weeks.
Treat multiple areas of your body at once with our CoolSculpting Elite dual-applicators for faster and more efficient results.
CoolSculpting reshapes, redefines, and recontours areas of the body that don't respond to diet and exercise.
Once fat cells have been eliminated, their effects are long-lasting. Your results should remain stable if you stay healthy after your treatment.
There are many published clinical papers that attest to the efficacy and effectiveness of CoolSculpting.
The Cosmetic Skin Clinic has been named UK's No1 CoolSculpting Clinic by Allergan for six years running.

Just four 30-minute sessions can build 25% more muscle, with no downtime.
Builds and strengthens your core and muscle strength in the targeted area.
Triggers intense muscle contractions, simply not achievable from standard physical workouts, equivalent to 24,000 sit-ups or crunches per 30-minute session.
Stimulates your lymphatic system to drain, which is proven to reduce the appearance of cellulite and poor skin tone
Enhances circulation which can improve fat burning
Removes toxins from the body
Improves the lymphatic and circulatory system
Reduces volume, puffiness and water retention (which also helps weight loss)
Improves skin tone
Reduces tension and stress, leaving you relaxed
Promotes a healthier gut and boosts the immune system
Combining all these benefits allows us to offer patients a holistic and proven fat reduction solution that conveniently fits busy lifestyles with no downtime or recovery time.
Book The Ultimate Fat Freeze, Sculpt and Balance Combo Treatment
Our Senior Medical Aesthetician, Magda Szczukiewicz says:
"We target the three key areas to achieve body contouring: muscle, fat and skin. By creating this unique synergistic approach, we achieve fat removal, muscle maximisation and more results that are bespoke to each patient."
How it works
Freeze fat and recontour with CoolSculpting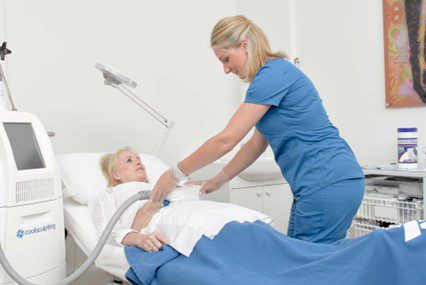 The FDA-approved non-invasive CoolSculpting treatment targets stubborn areas of fat, achieving slimmer and more toned contouring results. CoolSculpting is the perfect treatment for tackling those difficult to reduce areas that diet or exercise do not impact, like the dreaded and annoying mummy tummy, love handles, muffin tops, double chins, saddle/thigh bags, and bra fat.
Fat cells are non-surgically frozen away creating sculpted physiques with final natural results being seen in 1-4 months. Over 50,000 fat freezing treatments have been performed at The Cosmetic Skin Clinic, earning us the title of 'Number 1 clinic for CoolSculpting in the UK'.
Define muscle and reduce fat with EMSculpt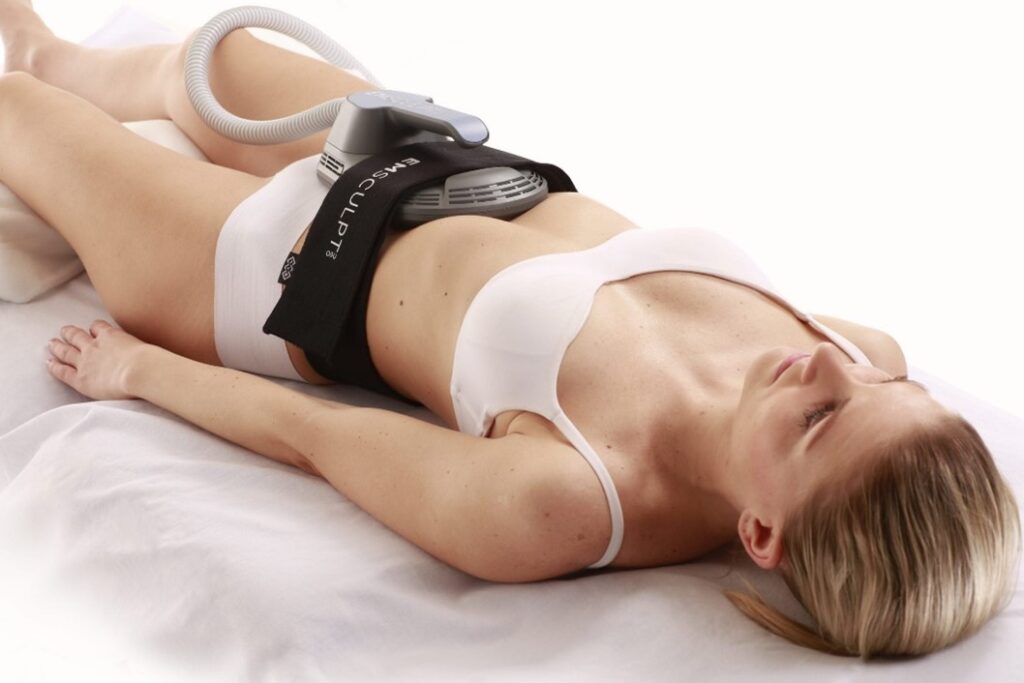 EMSculpt is a unique combination of radiofrequency (RF) and high-intensity electromagnetic (HIFEM+) technologies which builds muscle. It's the perfect treatment to add definition to your CoolSculpting results.
Decongest and massage with Body Ballancer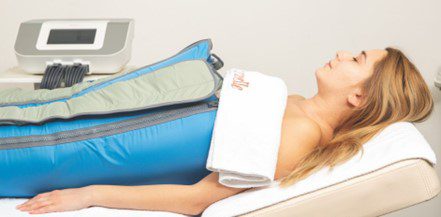 After your CoolSculpting treatment, your practitioner will perform an after-treatment Body Ballancer to encourage blood flow to speed up the process. The Body Ballancer is a specially designed garment that gently inflates and massages your lymphatic system to help the process of removing the frozen fat cells. Using the proven principle of manual lymphatic drainage massage, it helps with slimming and toning whilst tackling cellulite reduction and water retention. It's also wonderfully relaxing.
Call for the Ultimate Body Sculpting Package
Body Transformation Trio treatment near me
The Cosmetic Skin Clinic offer the Body Transformation Trio treatment at our London and Buckinghamshire clinics. To learn about our ultimate body sculpting combination treatment, please get in touch with our team of expert and coveted practitioners.
HOW TO FIND US
Our London clinic can be easily reached by surrounding tube stations such as Oxford Circus, Baker Street and Regents Park. Trains are also available from Paddington and Kings Cross St Pancras stations.
Our Stoke Poges, Buckinghamshire clinic is closely located to Gerrards Cross – Chiltern Railway, Slough First Great Western station. Thanks to quick transport links with the M25, M4, M40 and A40 roads, the clinic can be easy to reach from areas such as Richmond, Wembley, Kingston upon Thames, and Surrey.
If you want to learn more about our clinic locations and the best way you can reach us, whether it's by car, train, bus or foot, see our dedicated clinic location page.