Cosmetic Clinic Bournemouth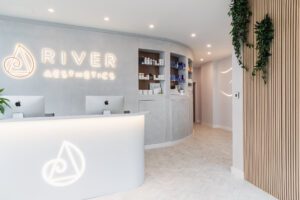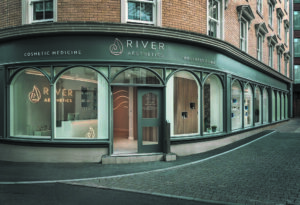 Founders of our Bournemouth sister clinic, River Aesthetics, Dr Victoria Manning and Dr Charlotte Woodward are renowned experts in non-surgical treatments. With over 30 years of combined experience between them, they bring a wealth of knowledge as advanced aesthetics doctors, international speakers, global trainers and former general practitioners (GP).
River Aesthetic specialises in enhancing a patient's natural beauty with cutting-edge technologies, delivering natural-looking results. Dr Manning and Dr Woodward are trailblazers when it comes to thread lifts and are internationally regarded as pioneers of new thread technologies and techniques. This is why River Aesthetics were featured in Tatler's Top Doctors list for their Thread Lift expertise.
You can expect every patient to receive a personalised experience with bespoke treatments that will effectively treat their concerns. Exceptional patient care is proudly coupled with an ethical approach ensuring patients only receive treatments perfect suited to their needs.
Address and Opening Hours
Address: Unit 1, The Old Sorting Office, 5 Albert Rd, Bournemouth BH1 1AX
Hours: 
| | |
| --- | --- |
| Monday | 9am–5pm |
| Tuesday | 9am–5pm |
| Wednesday | 9am–5pm |
| Thursday |  9am–7pm |
| Friday | 9am–5pm  |
| Saturday | 9am–3pm |
| Sunday | Closed   |
Treatments Available in Our Cosmetic Clinic in Bournemouth town centre
Our Bournemouth-based clinic boasts an extensive range of treatments, meticulously crafted through years of dedicated education and research. We aim to always provide a personalised approach that encompasses bespoke treatments that are tailored to each individual's needs. We are dedicated to delivering exceptional patient care, ensuring you only receive treatments that suited to your concerns.
Popular cosmetic treatments at River Aesthetics in Bournemouth
Thread Lifts: Rediscover your youthful glow with thread lifts – a non-surgical way to lift and rejuvenate your appearance.
Collagen stimulation: Unlock your skin's natural beauty potential with collagen stimulation treatments – the key to timeless radiance.
Dermal Fillers: Re-plump and lift your skin with our rejuvenating dermal fillers available at our Bournemouth clinic.
CoolSculpting: Experience the transformative results of CoolSculpting and sculpt your body without surgery or downtime.
Morpheus8: Achieve non-surgical skin tightening, contouring, and rejuvenation with our latest treatment, addressing various facial and body skin concerns.
IPL: Revitalise your skin, diminish wrinkles and blemishes, and kickstart collagen renewal through IPL treatment.
Our Cosmetic Clinic Bournemouth Team
The Cosmetic Skin Clinic's sister clinic, River Aesthetics is proudly led by two celebrated names in the aesthetic world, Dr Victoria Manning and Dr Charlotte Woodward. Our Bournemouth clinic is supported by a team of committed medical and cosmetic professionals, driven by a passion for delivering proven treatments that naturally rejuvenate, restore youthfulness, and promote overall wellbeing.
Find out more about our Bournemouth team: Dr Victoria Manning and Dr Charlotte Woodward.
How to Find Us – Skin Clinic near me
Perfectly nestled in the picturesque coastal town of Bournemouth, our clinic enjoys the best of both worlds of a tranquil environment for your rejuvenation journey just a stone's throw away from award-winning beaches. With our clinics convenient location in the heart of Bournemouth, you can easily access our state-of-the-art facilities while enjoying the charm of this vibrant coastal destination.
By train: the Bournemouth clinic is nearest to Bournemouth Train Station which is connected to the South Western Railway trainlines.
By bus: From Bournemouth Train Station, you can get the following buses to drop you to or around the corner from our clinic: 6, 6a, 12, m1, 2, 5 or 5a.
By car: Our Bournemouth clinic is located off the A338, from the M27, which links to M3, M4, A3, A35, A31 and other major road networks that lead to the heart of Bournemouth town centre.  Parking is available on Richmond Hill in the NCP car park.
By foot: Our clinic is also within 20-minute walking distance of Bournemouth Train Station.