Add volume, rejuvenate, and soften fine lines and wrinkles with Juvederm Facial Fillers
Juvéderm® is a leading range of hyaluronic acid dermal fillers formulated specifically for the face to fill fine lines and wrinkles instantly for a natural look and feel.  
Each facial filler is a gel made of hyaluronic acid – a substance that occurs naturally within the body. Juvéderm® is smoother than most hyaluronic acid dermal filler gels and therefore easier to inject and integrate fully just beneath the surface of the skin. The hyaluronic acid within the gel absorbs moisture which helps to keep the skin hydrated. 
Juvederm Treatment Types, Areas of Effect, and Benefits
Juvéderm® VOLUMA®
Juvéderm® VOLUMA® is used for lifting – by gently restoring lost volume to cheeks, cheekbones and chin by replenishing lost skin volume to regain a youthful curve to the cheeks and make the face appear rounder, fuller and more youthful for a natural look and feel. 
Juvéderm® VOLIFT®
Juvéderm® VOLIFT® is used for revitalising – by reducing or smoothing facial lines, wrinkles and folds for a look that's brighter and fresher. It is an innovation ideal for smoothing the lines from your nose to mouth, known as the nasolabial folds, and for facial contours. 
Juvéderm® VOLBELLA®
Juvéderm® VOLBELLA® is used for defining – by subtly reshaping lips and facial contours by adding definition to the mouth and facial outlines. The gel fills in wrinkles and lip lines while the hyaluronic acid attracts and retains essential moisture resulting in a subtle, natural look and feel. 
Juvéderm® Hydrate®
Juvéderm® Hydrate® is used for hydrating – by helping to attract and hold moisture. It's a treatment specifically designed to improve skin hydration and elasticity in the face, neck, décolletage and hands. It also features an antioxidising agent that prolongs treatment by helping prevent free radicals build up in the skin. 
Juvederm Facial Fillers Before and After
Explore our dedicated Juvederm Gallery page to see more amazing results that we've achieved for our patients and contact our specialists to find out which Juvederm treatment type is suitable for your skin.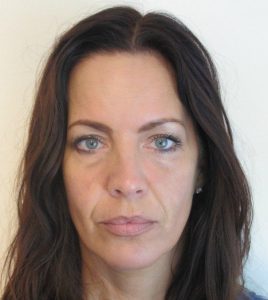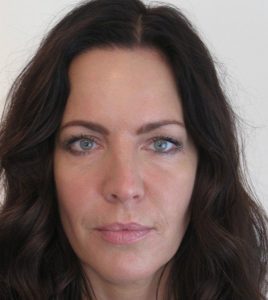 Juvederm Filler Treatment at The Cosmetic Skin Clinic
To learn more about Juvederm dermal fillers and to book an appointment with one of our expert practitioners, please contact our clinics in London and Buckinghamshire. 
How To Find Us – Juvederm near me
The Cosmetic Skin Clinic in London is within easy walking distance of Oxford Circus, Bond Street and Baker Street tube stations. It is also quick to reach by train via Paddington and Kings Cross St Pancras Train Stations.
The Cosmetic Skin Clinic in Stoke Poges, Buckinghamshire is near to Gerrards Cross – Chiltern Railway, Slough's – First Great Western station. It also has great transport links via the M25, M4, M40 and A40 roads, making the clinic very easy to reach from Wembley, Richmond, Kingston upon Thames and the Surrey area.
For more information about our clinic's locations and the best ways to reach us by train, bus, car or by foot, please take a look at our dedicated pages.