---
Care Quality Commision
The Care Quality Commission (CQC) is an independent regulator for all health and social care in England. The Care Quality Commission ensures all care providing establishments meet national standards of quality and safety, and they share their findings with the public. The Cosmetic Skin Clinic is registered and therefore licensed to provide services by the Care Quality Commission. (Provider ID: 1-410686048).
In November 2022, CQC rated our London and Stoke Poges, Buckinghamshire clinics as GOOD across the board. 

---
British College of Aesthetic Medicine
The British College of Aesthetic Medicine (once known as The British Association of Cosmetic Doctors), was formed in 2001 in which The Cosmetic Skin Clinic's founder, Dr Tracy Mountford, was a founding member.
The BCAM was established to encourage further self-regulation within the aesthetics industry, to ensure cosmetic medicine remains ethical and safe and that the highest medical standards are maintained across the country for all their members.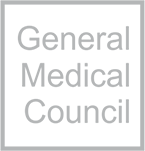 ---
General Medical Council
The GMC registers doctors that practice medicine in the UK, confirming their training, skills and experience meet the patient's expected standard. Their purpose is to protect, promote and maintain the health and safety of the public by ensuring proper standards in the practice of medicine.
At The Cosmetic Skin Clinic, our doctors GMC numbers can be found here:
– Dr Tracy Mountford GMC no. 3085451
– Dr Joanna Christou GMC no. 7410128
– Dr Melissa Fitzgerald GMC no. 2864237
– Dr Johanna Ward GMC no. 6120830
– Dr Matthew Jarvie-Thomas GMC no. 7661385

---
The Consulting Room
As the UK's largest and longest standing cosmetic surgery, non-surgical medical aesthetic, and beauty treatment information website, The Consulting Room offers independent, accurate and unbiased information.
The Cosmetic Skin Clinic founder, Dr Mountford is one of the main expert medical aesthetic advisers for this site. The Cosmetic Skin Clinic has a gold membership to The Consulting Room.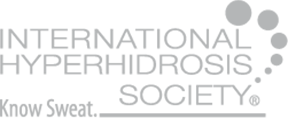 ---
International Hyperhidrosis Society
The Cosmetic Skin Clinic is proud to be a member of this independent non-profit, global organisation that strives to improve the quality of life of those affected by excessive sweating.