By Dr. TRACY MOUNTFORD, MBBS MBCAM
There was once a time when the only way to get rid of stubborn pockets of fat which diet and exercise alone couldn't help with, was to go the surgical route. Surgical procedures such as liposuction were considered to be the only answer. Since then, non-invasive technology has come a long way.
With widely available non-surgical options such as CoolSculpting and Fat Dissolving Injections (Kybella and Aqualyx), the question becomes which one? Here's what you need to know if you're considering a non-invasive fat reduction treatment. We explain the ins and outs, do they work, which one is right for you and more!
What is CoolSculpting?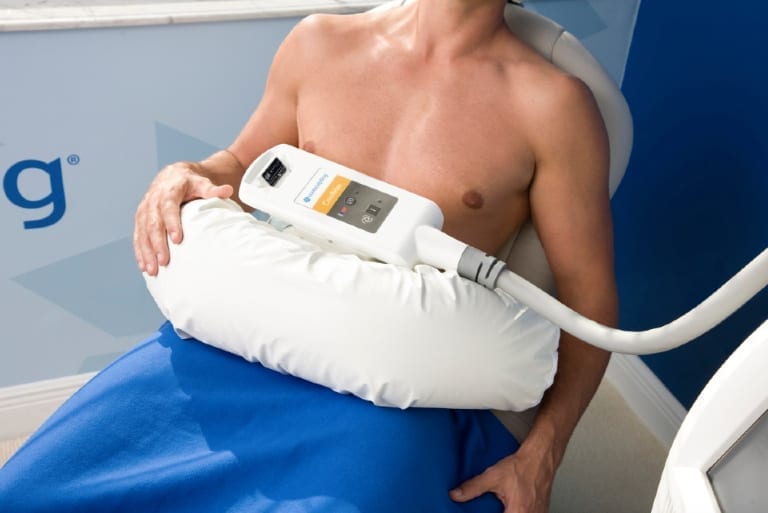 With the help of advanced cooling technology, CoolSculpting non-invasively freezes away fat cells. This procedure allows patients to achieve a slim, toned and sculpted physique in a number of different areas of the body. To break down subcutaneous fat tissues, a special applicator is placed on the target area of excess fat. While applying cooling energy to the treatment area, the applicator draws up the skin in a vacuum. The fat cells are crystallised and broken down within 35 minutes, so patients can leave the clinic immediately.
Autumn Packages are Available. Enquire Today.
What are Fat Dissolving Injections?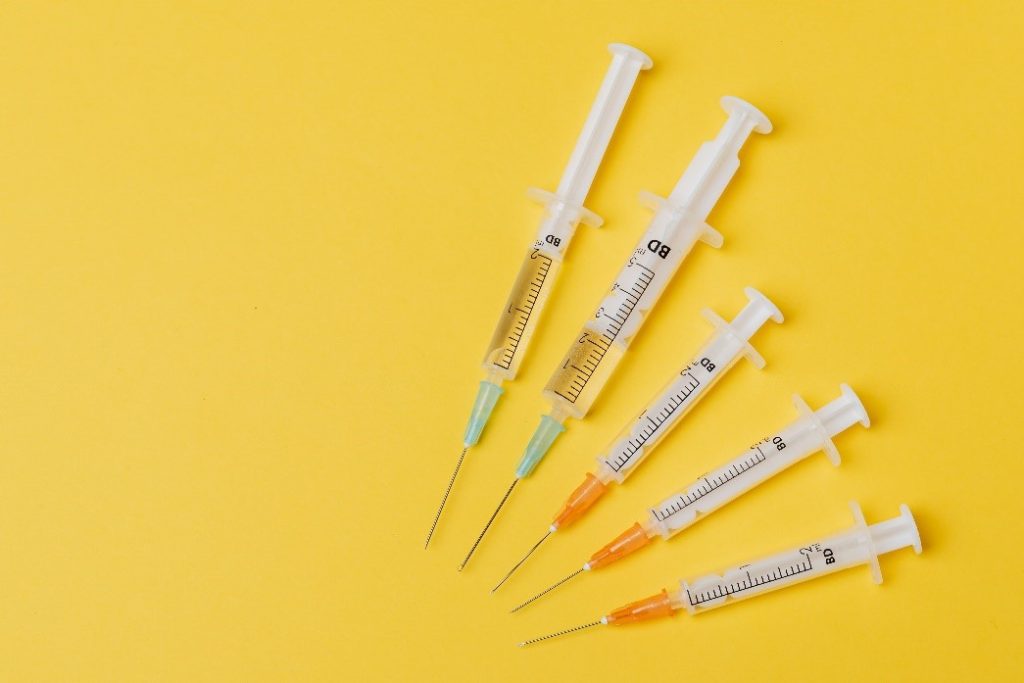 Fat dissolving injections simply use specific solutions to eliminate small and stubborn pockets of fat. There are different types of Fat Dissolving Injections, and two of the most popular brands are Aqualyx and Kybella. A solution of deoxycholic acid is used in both Aqualyx (modified compound) and Kybella (synthetic form). Fat dissolving injections work by liquefying fat cells in the treated area, destroying them permanently. The lymphatic system then naturally eliminates the fat/lipids.
What is the main difference between Fat Freezing and Fat Dissolving?
The simple difference is that CoolSculpting freezes the fat to destroy and remove it from the body. Fat dissolving injections is when a solution is injected into the area of fat, and it breaks down the fat cells.
What areas are best for fat freezing?
Traditionally CoolSculpting or fat freezing is considered to be better for targeting larger or medium body areas. However, CoolSculpting has multiple advancements in their applicator size so smaller areas can be targeted with the help of CoolSculpt Mini. Areas CoolSculpting can safely and effectively target are:
What areas are best for Fat Dissolving Injections?
It's not very efficient to give so many injections to a medium or larger body area, that's why fat dissolving injections are best for smaller, hard to treat areas like a double chin. So fat dissolving injections like Aqualyx are limited to small areas on the:
Chin
Knees
Around the Ankles
Back
Hips
Stomach
Thighs
Do Fat freezing or Fat dissolving injections really work?
Both treatments can get great results for the ideal candidate. It should be noted that CoolSculpting treatments have shown very impressive results and is the safest and most effective fat reduction treatment.
In the case of Fat Dissolving Injections, results have shown a reduction in fat cells in the treatment area.
Both treatments have the benefits of results being theoretically permanent, on the basis of the patient exercising and eating healthily.
How many treatments do I need?
With all treatments, whether they are fat freezing or fat dissolving injections, the number you require varies. This is due to the amount of fat that needs treating and your treatment goals.
Fat Freezing Treatments
With CoolSculpting at The Cosmetic Skin Clinic, we always recommend a consultation. This is where our expert practitioner will make their assessment, discuss everything in detail taking into account your areas of concerns. Depending on the expected results, you may need more than one CoolSculpting treatment.
Fat Dissolving Treatments
Aqualyx treatment may require 2-8 treatments, 4 weeks apart. This is dependent on the results patients see after their initial session and the area being treated. For instance, if the neck or chin is being treated, 1-3 treatments may be required. If the hips and thighs are being treated, 8 treatments may be required.
The number of Kybella treatments that can be required is 6. You should not receive more than 6 treatments, and the treatment sessions should be at least 1 month apart.
When will you see the results?
For CoolSculpting, you can see results as early as four to six weeks after your treatment. You can also see progressive improvement up to 14-16 weeks after your treatment as the body continues to flush out the fat cells for up to 3 to 6 months after.
Fat dissolving injections results time depends on how many treatments you require to achieve the results you want. With Kybella, results can be visible within 4 to 6 weeks following your treatment.
With Aqualyx, the results time varies as it is dependent on the stability of cell membranes. For instance, younger patients will see results after a longer period. It is typical to expect patients to see Aqualyx results around 8 weeks after. With Aqualyx, after several treatment sessions and once swelling has dispersed, you will see full results within a couple of months.
Fat Dissolving or Fat Freezing – which one is right for you?
To decide which treatment is best for your concerns, it is vital you speak with your practitioner for the full picture. You need to understand the pre-treatment, treatment day, post treatment, and expectations of results. At The Cosmetic Skin Clinic, we offer CoolSculpting and require a consultation to assess patients before going any further.
Which is less invasive?
Both CoolSculpting and Fat Dissolving Injections fall under non-invasive treatments. However, when comparing the two, it can be said that injections are a bit more invasive as we are injecting a substance into the skin. So those, who are afraid of needles will likely prefer CoolSculpting.
Treatment areas
As mentioned previously, CoolSculpting is the more appropriate treatment for larger areas but with the addition of CoolSculpting Mini, smaller areas like the chin can be tackled too. Aqualyx is limited to treating smaller areas, but practitioners do also use it on fat deposits on the abdomen, thighs etc. Perhaps if you don't have enough pinchable fat under your chin, Aqualyx might be the answer. As CoolSculpting involves significantly less downtime than Aqualyx and requires fewer sessions, it can be the more cost-effective treatment for patients.
Discomfort levels
Another aspect to consider is your pain or discomfort sensitivity. During a Fat Dissolving Injection treatment, more than one injection is given. This involves a long lipoinject needle being inserted several times within the fat pads. With CoolSculpting, the treatment is a lot less uncomfortable thanks in part to the cooling action of the applicator which has a numbing effect on the area.
CoolSculpting at The Cosmetic Skin Clinic
At The Cosmetic Skin Clinic, we believe in the results of CoolSculpting. We have a range of CoolSculpting applicators including CoolSculpting Mini, CoolAdvantage and CoolSculpting Elite. This allows us to tackle multiple different areas of the body, large and small. We can also target more than one area in the same session.
Having performed over 50,000 fat freezing treatments, we are the No1 CoolSculpting clinic. With our highly trained specialists at our London and Stoke Poges clinic, your fat freezing and body contouring treatment is the most experienced hands.
Is CoolSculpting the right treatment for you? Start your journey and book your consultation here. Call our London or Stoke Poges, Buckinghamshire clinic on 0330 311 4589.