CSC MDT Advisory Committee
At The Cosmetic Skin Clinic, we are dedicated to providing our patients with the highest quality results. To ensure that we deliver the best possible care, we are proud to introduce our Multi-Disciplinary Team (MDT) Advisory Committee. 
What is an MDT Advisory Committee? 
An MDT Advisory Committee is a group of professionals – in our case, healthcare professionals – from various disciplines. Our committee will collaborate to provide comprehensive support to our patients and clinical team. Our MDT committee meets regularly to discuss all things from which include: 
clinical excellence/governance

 

performance 

 

patient satisfaction 

 

introduction of new treatments 

 

training of new practitioners 

r

eview of all medical content on The Cosmetic Skin Clinic website

treatment protocols and more.
The Cosmetic Skin Clinic's foundation is built on a commitment to your well-being, starting from your initial enquiry and continuing through to your post-treatment care. We acknowledge that undergoing any non-surgical cosmetic procedure is a big decision, so it's essential that you feel confident that it is the right choice for you.  
Collective years of experience 
Our MDT Advisory Committee comprises of a diverse team of professionals who bring together decades of experience in various fields related to the aesthetics industry. With a cumulative experience of over 35 years, our advisory committee members are leaders in their respective domains and have earned their place among the cosmetic industry's best. Their expertise and dedication are what set us apart in the world of non-invasive cosmetic tweakments. 
Approval of Treatment Protocols 
One of the main responsibilities of our MDT Advisory Committee is the development and approval of our treatment protocols. These protocols are meticulously designed to guarantee the highest standards of safety, effectiveness, and patient satisfaction. Our committee's rigorous assessment and continuous review process ensures that our clinic stays at the forefront. 
Meet our MDT Advisory Committee 
Our MDT Advisory Committee is composed of a select group of handpicked experts, each with a wealth of experience in their respective fields. They play a pivotal role in shaping our treatment protocols and ensuring the utmost safety and efficacy of the services we offer. Our committee will be hosting educational events for our staff members to share best practice on our treatments and more.   
Dr Joanna Christou 
MBBS BDS (Hons) MJDF RCS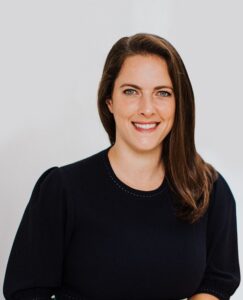 Dr. Joanna Christou is a dual-qualified dentist and medical doctor with a strong focus in facial musculature gained through her extensive experience in both fields. She is a member of the Royal College of Surgeons and is part of the Imperial NHS Trust surgical team, in addition to her role as an appraiser for the Independent Doctors Federation. 
Dr. Christou's passion for facial aesthetics and non-surgical procedures, combined with her personalised approach, sets her apart as a highly sought-after member of The Cosmetic Skin Clinic's medical team, known for her discreet and exceptional results. 
Dr. Christou is registered with both the General Medical Council (GMC registration number: 7410128) and the General Dental Council (GDC registration number: 113777). Find out more about Dr Joanna Christou here.  
Mr Lee Garrett
Clinical Lead & RN BSc Adult Nursing, NIP, PgCert Facial Anatomy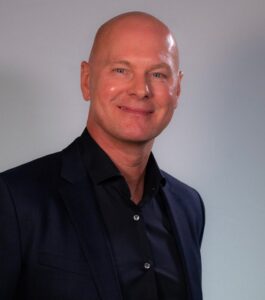 Lee Garrett, a qualified nurse prescriber (RGN no: 07G0453E) and senior aesthetic practitioner, boasts over 25 years of experience in the aesthetics industry. As Clinical Lead, he guides the medical team's development and offers day-to-day patient support.  
With extensive expertise, Lee enriches The Cosmetic Skin Clinic team. He has been a member of the Allergan Faculty for 7 years and actively participates in education programs to teach advanced dermal filler techniques. Lee's skill set covers various advanced non-surgical treatments. Beyond his professional role, he imparts his knowledge by educating doctors, nurses, and surgeons in enhanced dermal filler techniques through the Merz education program, striving for the safest and most effective results. 
Find out more about Mr Lee Garrett here. 
Dr Matthew Jarvie-Thomas
MA (Oxon) BM BCh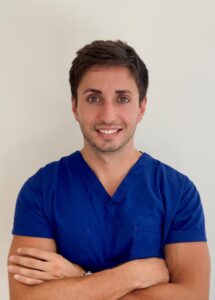 Dr. Jarvie-Thomas, a published author in plastic surgery and oncology, specialises in advanced non-surgical aesthetics and has a strong focus on anatomy. With a scientific approach and intricate attention to detail, he delivers personalised and natural results through a wide range of non-invasive procedures.  
Dr. Jarvie-Thomas has enriched his experience by collaborating with plastic surgery teams in Auckland, New Zealand, and Kilimanjaro, Tanzania. 
He is registered with the General Medical Council (GMC no. 7661385). Find out more about Dr Matthew Jarvie-Thomas. 
Why is an MDT Advisory Committee important?
The meetings provide a chance for the team to expand their horizons by sharing perspectives from our various medical practitioners' unique specialties and expertise. Given our years of experience in establishing a solid and respected foundation, it remains crucial for our medical team to continuously update their knowledge in line with the ever-evolving innovations and approaches in the rapidly changing cosmetic industry. 
A few other benefits of The Cosmetic Skin Clinic's MDT Advisory Committee include:
Comprehensive assessment:

to ensure a comprehensive assessment, our MDT team will outline a thorough assessment guideline of the patient's aesthetic concerns and overall health.

 

Specialised expertise:

Each specialist brings their expertise to the table, ensuring that patients receive the most appropriate and up-to-date treatments.

 

Enhanced safety and minimised risks:

With a team of professionals, the clinic can better manage and mitigate the potential risks associated with cosmetic procedures. Comprehensive evaluations and consultations can help identify any contraindications or pre-existing conditions that may affect the treatment's safety.

 

Improved outcomes:

Collaborative decision-making and treatment planning can lead to more successful outcomes.

 

Patient education:

The MDT Committee can provide thorough patient education, explaining the benefits, risks, and expected outcomes of different procedures. Informed patients are better equipped to make decisions about their cosmetic treatments.

 

Continuity of care:

Clear guidelines that prioritise patient safety will be constantly reviewed and updated. This includes follow-up and aftercare services to ensure a smooth journey.

 

Quality assurance:

By working together, the MDT can uphold high standards of care and adhere to best practices in the field of cosmetic medicine.

 
The Cosmetic Skin Clinics MDT Advisory Committee
 It is our MDT Advisory Committee's mission to improve the overall patient experience, safety, and outcomes by combining the expertise of various professionals to deliver a comprehensive and patient-centred approach to cosmetic treatments. 
Our MDT Advisory Committee and wider team are committed to delivering the most innovative and effective cosmetic treatments, ensuring your safety, results and well-being are our top priorities.  
Our accreditations
To uphold elevated levels of proficiency and safety, The Cosmetic Skin Clinic expert medical team adheres fully to the regulations and standards set by renowned leading bodies, including the Care Quality Commission (CQC), the British College of Aesthetic Medicine (BCAM), Nursing and Midwifery Council (NMC) and the General Medical Council (GMC). Further details about these bodies can be found here. 
O
ur treatments
The Cosmetic Skin Clinic houses renowned specialists in injectables, fillers, fat freezing and laser treatments, excelling in the field of anti-ageing and skin rejuvenation.
Treatments we offer include: