By Dr. TRACY MOUNTFORD, MBBS MBCAM
Previously we shared Claire's patient testimonial. This week we wanted to give you an in-depth look at her non-surgical mid-face lift.
This aesthetic treatment is now the word on every UK woman's lips thanks to Judy Murray, mother to tennis superstar Andy Murray. In an effort to refresh and uplift her face, she has recently undergone a non-surgical facelift using Morpheus 8, a high-tech micro-needling and radiofrequency treatment that has taken years off her face.
This non-surgical lift can be performed in many different ways and one of the most popular ones at The Cosmetic Skin Clinic is a non-surgical facelift using dermal fillers. A common misconception about this treatment is that you need a lot of filler to get a good result. Tara Jackson RGN Senior Aesthetic Practitioner has used one syringe of filler, which is one-fifth of a teaspoon, to give Claire an incredible yet undetectable lift.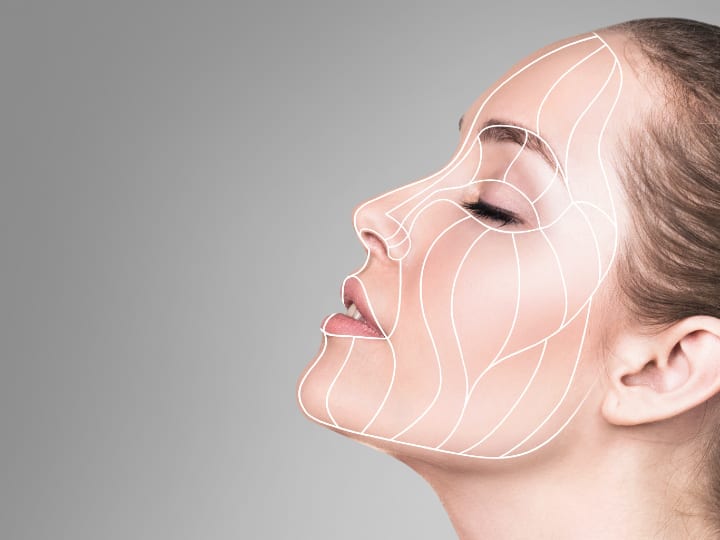 The Non-Surgical Mid-Face Lift explained
Once we start to lose the fat pads in our cheeks, it can allow the skin to drape down. Tara has carefully placed dermal fillers in the correct areas to give some support laterally and just underneath the eye, which you can see in the treatment video below. The mid face lift procedure is all about being highly visual and placing dermal filler product correctly for the best aesthetic outcome.
Benefits of a Mid-Face Lift
Mid-face lift treatments with dermal fillers create instantly flattering results that give the skin a visible lift. Placing filler strategically into drooping skin around the cheeks and under the eyes has given Claire added support and structure to her mid-face area.
When asked if she could see the enhancement, Claire responded: "There's been a tremendous difference, I'm absolutely thrilled with the results. For a procedure which took all of a few minutes which was completely painless I think the results are incredible, and very noticeable."
So that you can see just how much of a difference this treatment can make, Tara treated just one side of Claire's face first as you can see below.
Mid-Face Lift Before and After
The revitalising results of Claire's quick and simple treatment are noticeable in the mid-face lift before and after photos below. So that you can see just how much of a difference this treatment can make, Tara treated just one side of Claire's face first, in the first image, with full results shown in the second.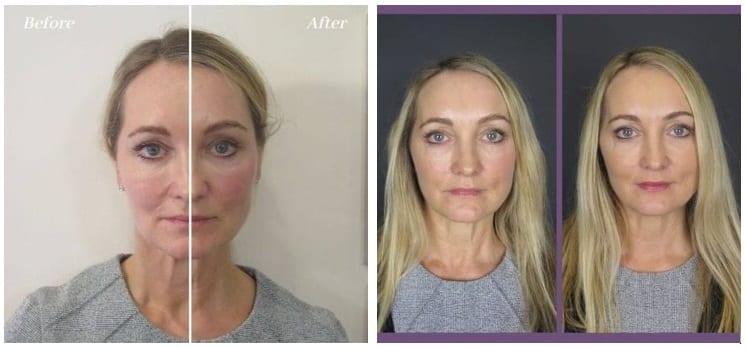 (Pictures taken three weeks apart)
Dr Tracy Mountford highlights that it is all about delivering minimal intervention with maximal gain. Nothing is overdone, it just looks really fresh and that is what we are trying to achieve.
Smile lines are not a bad thing! As Tara points out, they are where our smile has been and they're positive lines, but when they're draping down over a slightly flat cheek, they can make the eyes appear tired.
As with all our treatments at The Cosmetic Skin Clinic, Claire's mid-face lift was about enhancing, not distracting. 
To find out more about any of our treatments or to arrange a consultation please call 0203 319 3637 (London) or 01753 646 660 (Buckinghamshire) or fill out our contact form here.