Bring back a youthful and defined look that takes years off your face with our cheek filler treatments.
Loss of volume
A loss of volume in the cheeks can have a dramatic impact on your face's appearance. As we age, we lose collagen and elastin in this area, which causes our cheeks to lose definition and shift downwards. The effects of gravity, fat and bone loss over time can also cause jowls to appear, which can make us look tired and aged. In order to restore structure and shape to the face, cheek fillers can be applied strategically to restore volume in the cheeks and bring back their taut and prominent look.  
How do cheek fillers work?
A series of gel-like hyaluronic acid injections are applied to the soft tissues of the cheeks to restore volume and lift. Hyaluronic acid is a natural supportive protein found in the skin, which keeps our skin moisturised, plump and firm. We also use advanced collagen stimulator injections to boost natural collagen production deep within the skin. 
These processes help to volumise the cheeks while restoring the supportive proteins that give our skin its defined structure. We use safe FDA-approved treatments from well-known brands like Teoxane – Teosyal, Restylane®, Juvéderm® and Sculptra® to achieve the best results. 
Best dermal fillers
High viscosity fillers like Juvéderm VOLUMA™ and Restylane Lyft provide cheeks with the scaffolding and strength that they need to bring back strength and definition to your cheekbones. As a specialist in cheek contouring fillers, our trained experts can give you strikingly sculpted cheekbones with a completely natural-looking finish. 
The benefits of cheek fillers
Cheek fillers restore harmony and balance to your face by firming up the skin of the cheekbones and giving your cheeks more prominence. With our non-surgical cheek lift treatments, visible results will be instantly noticeable straight after the procedure. There is minimal downtime, and the treatment can be combined with other procedures like anti-ageing injectables or lip fillers for maximum effect. Cheek fillers will: 
Restore volume to the cheek area

 

Plump out fine lines and

wrinkles

 

Create cheek contouring and definition

 

Lift and project your cheeks

 

Generate a youthful, natural look

 
Cheek Fillers Before and After
Discover how our patients have redefined their cheekbones with our cheek filler before and after photos.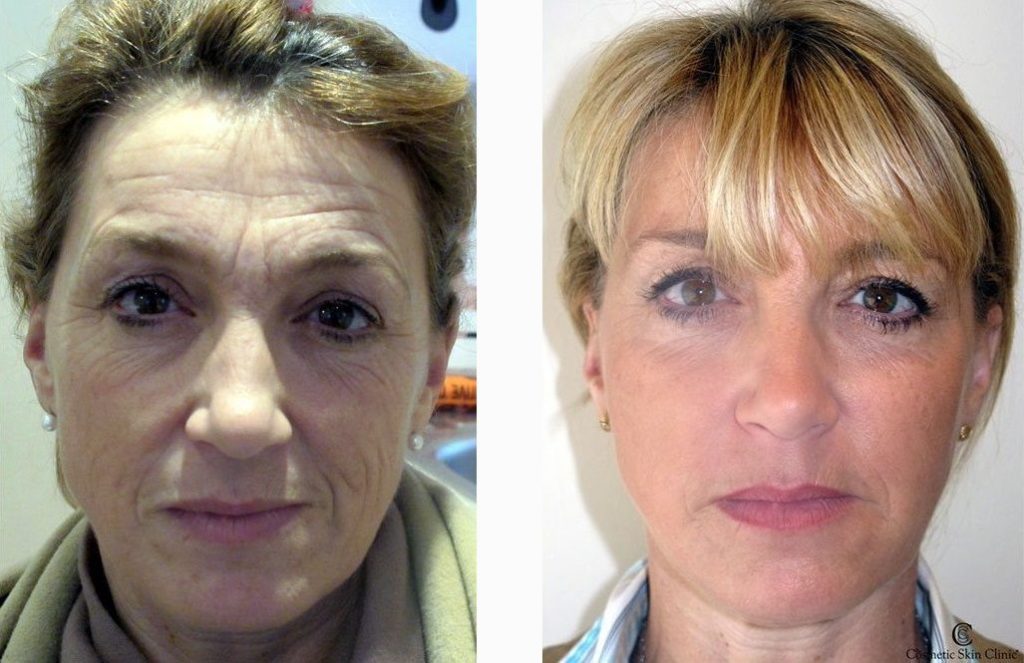 Book a Consultation for your Cheek Fillers Treatment
Dr Tracy Mountford is known for her superlative cheek filler results, having been consistently named by Tatler magazine as one of the 'Best Filler Doctors' in the UK. Her highly specialised team have been trained to her exacting standards to deliver remarkable cheek lift results that won't look contrived or overdone. These results have been praised in our 5-Star Trustpilot reviews which are testament to our high standards. 
For more information about Cheek Fillers in London and Buckinghamshire, contact our clinics directly. Or complete our online contact form.