Join Our Mailing List
Cosmetic medical practitioner providing non-surgical rejuvenation treatments
We are a multi award winning non-surgical medical aesthetic clinic with practices in Buckinghamshire, Stoke Poges & Harley St London, specialising in non-surgical treatments for the face and body. more information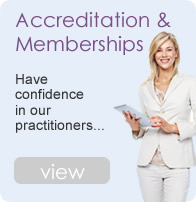 Cosmetic Clinic History
The founder and Medical Director of The Cosmetic Skin Clinic is Dr Tracy Mountford, she has over 26 years experience in advanced non-surgical rejuvenation techniques. She qualified in London in 1985 and initially worked as an Anaesthetist before training as a Cosmetic Medical Practitioner. She is a founder member of the BCAM (British College of Aesthetic Medicine).
Founder and Cosmetic Medical Practitioners
Dr Tracy Mountford has handpicked and personally trained her specialist nurse practitioners so they administer the highest level of expertise in the industry, between them they have accumulated over 50 years experience specialising in non-surgical medical aesthetics. Dr Mountford and her team specialise in restoring, enhancing and maintaining beautiful looks using the very latest technologies for skin rejuvenation.
provide excellence... ...highest quality cosmetic treatments
Our mission is to provide excellence in delivering the highest quality cosmetic treatments in a highly professional yet relaxed and friendly environment.
We provide leading skin treatments from wrinkle reduction, acne scaring all the way to fat reduction.
Latest Cosmetic Anti-Wrinkle Treatments
We provide a number of leading skin treatments including non-surgical facelift (the Y-Lift), dermal fillers, wrinkle reduction injections to reduce frown lines & crow's feet and many other specialist treatments to help solve issues patients may face.
Treating Skin Conditions
Making use of up-to-date products & procedures The Cosmetic Skin Clinic provide solutions to a variety of conditions including:
In addition to those listed above we treat many other skin conditions, so be sure to enquire and see how we can help you today.
Fat Reduction & Non-surgical Liposuction
CoolSculpting is a revolutionary non-surgical liposuction treament involves no needles, surgery, or downtime. Similarly, Body-Jet liposuction is a revolutionary technique which is gentle, fast and effective, which allows fat removal, body sculpting replacing the need for surgical tummy tuck procedures.