Dr Mountford has been recommended in a special feature in Easy Living Magazine this month where top beauty journalist Leah Hardy asks; "Botox, Lasers and Fillers: What's Safe?"
For one of the most tried and trusted wrinkle relaxer's to date, Dr Mountford stated; "The frozen face is completely passé". She then goes on to say that a muscle relaxant treatment should soften – not completely smooth – lines around the eyes and forehead, and also the corners of the mouth for a happier look. The effects of muscle relaxing treatments on a scraggy neck can be superb; it improves vertical lines and horizontal bands by softening the muscles that run beneath them.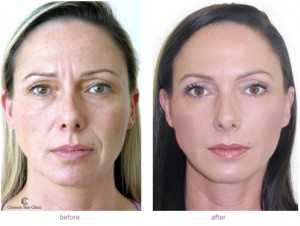 For Dermal Fillers Dr Mountford's recommendation is Restylane® Vital Light for lips, as a skin restoring and moisturising treatment to remove lines, not fill them into a 'trout pout'. She also advises that fat loss in the temple area can make women look very gaunt and filling in this area gives a younger, rounded look.

Lastly in this article Leah Hardy goes onto profile Clear+Brilliant a new gentle laser resurfacing treatment which gives you a subtle glow. The light energy produces microscopic tunnels under the skin which produces new collagen, reducing pore size and pigmentation and can be used on all skin types. The treatment takes 20 minutes and we would recommend approximately 4 treatments. Clear+Brilliant laser improves texture, tone and luminosity so it is wonderful to prep your skin for up & coming special occasions such as weddings, anniversaries etc.
For more information on any of the treatments mentioned in the article, or to book a consultation please contact our Reception team on 03308284657 or fill out our enquiry form.