By Dr. TRACY MOUNTFORD, MBBS MBCAM
Tatler Beauty & Cosmetic Surgery Guide 2018
Top Doctor – Best In Class
Tatler's Beauty Editor Francesca White recommends Dr Tracy Mountford in 'Top Doctors' for 'fillers' in the 2018 Beauty & Cosmetic surgery guide, out today. Francesca reports, It's the cosmetic surgery power list –  the most brilliant, skillful, kind and clever practitioners out there.  She quotes Dr Mountford as; "An institution, one of the UK's leading injectors… With an A-grade team of all-female staff behind her…" Dr Mountford says, A lot what we do dramatically rejuvenates a patient. Working in this way genuinely does change peoples lives."
You're Never Too Old To Be Young – 'Best For Bingo Wings'
In the same guide The Cosmetic Skin Clinic and our very own Coolsculpting whizz Magda Sczukiewicz are 'Best For Bingo Wings.  The treatment on trial was using the  newest of the Coolsculpting's applicators, the 'CoolAdvantage Petite' or 'CoolPetite'. Results: One month later things feel tighter, two months on, there's a hint of tone, three months on a real reduction in circumference – verdict? Thrilling!
Cool Is The New Hot
Dr Tracy Mountford says 'CoolSculpting is the only non-surgical alternative to Liposuction, I recommend to my patients because quite simply, it works'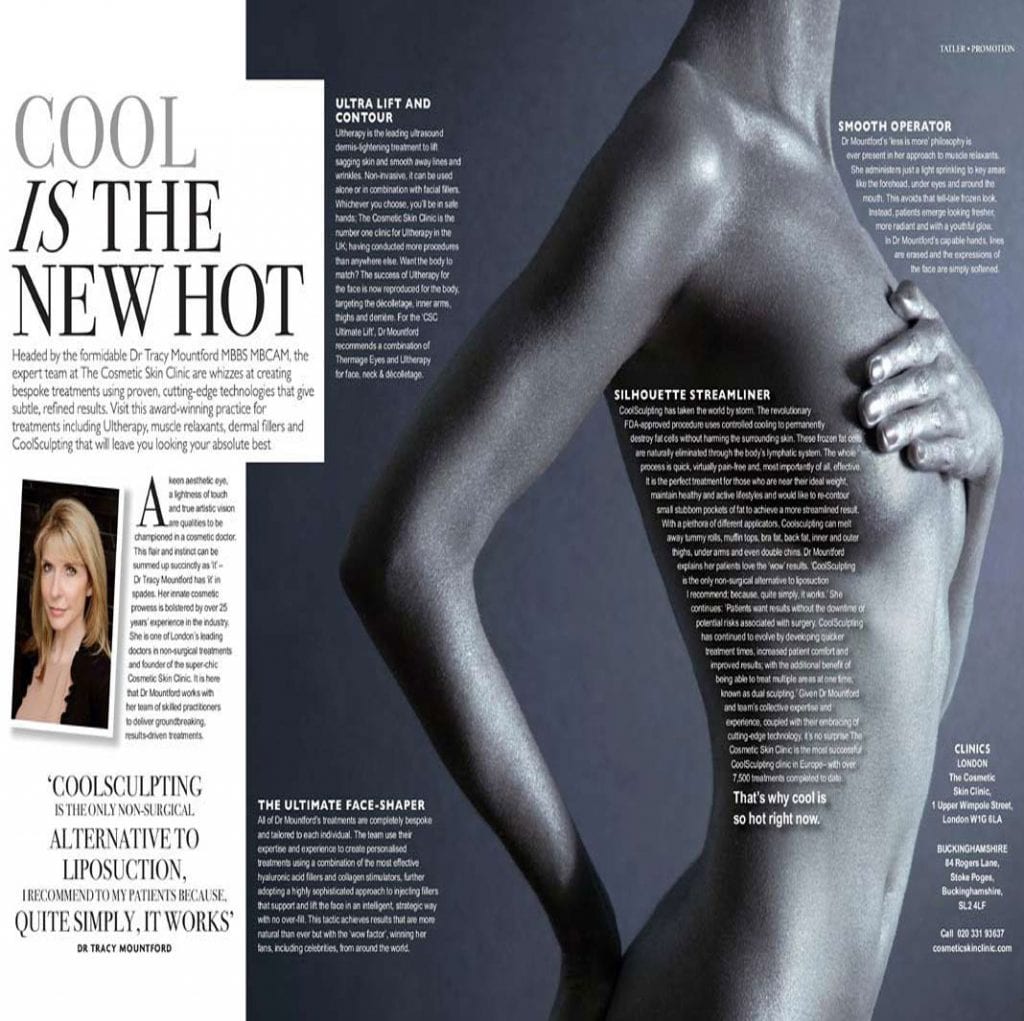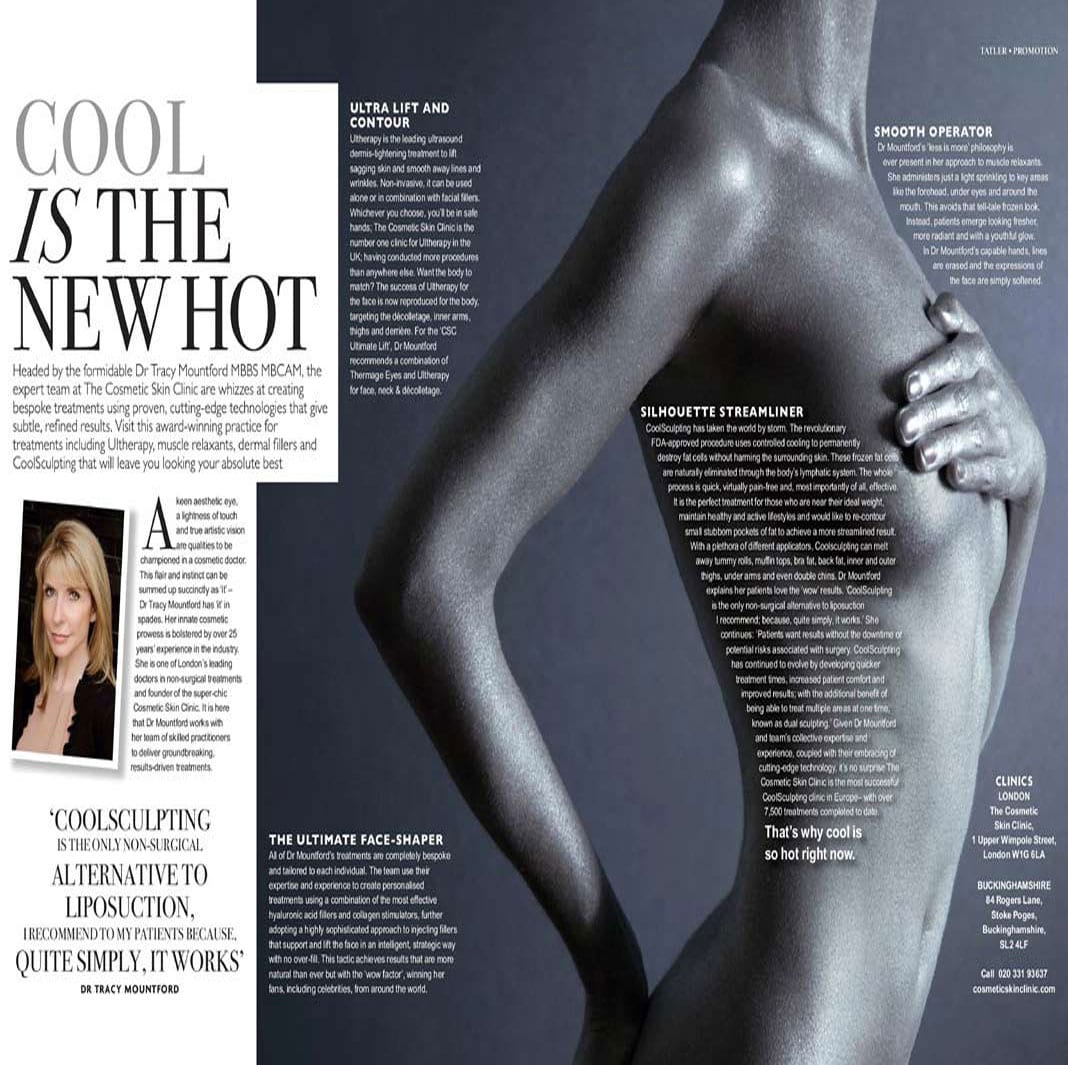 *DISCLAIMER Patient experience and results may vary. These are dependent on a number of factors such as lifestyle, age and medical history.
Copyright © The Cosmetic Skin Clinic. All rights reserved. Unauthorised use and/or duplication of this material without express and written permission from this site's author and/or owner is strictly prohibited. Excerpts and links may be used, provided that full and clear credit is given to The Cosmetic Skin Clinic with appropriate and specific direction to the original content.