'Nip & Tuck' by Dr Tracy Mountford appears weekly, both in print and online, for The Daily Mail's new Femail column, Inspire.
First published on 1st February 2016, and now two months in, Dr Tracy Mountford has already given great advice on; how to lose fat without surgery, how to achieve a more pert behind and even how to avoid looking startled after a brow lift.  Click on the article snippets below to read the full features, or if you have your own ageing concerns, why not contact Dr Mountford directly at drtracymountford@dailymail.co.uk
Daily Mail Columns 'Nip & Tuck' by Dr Tracy Mountford – March 2016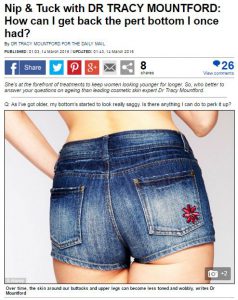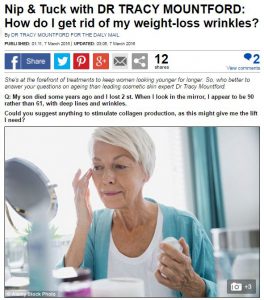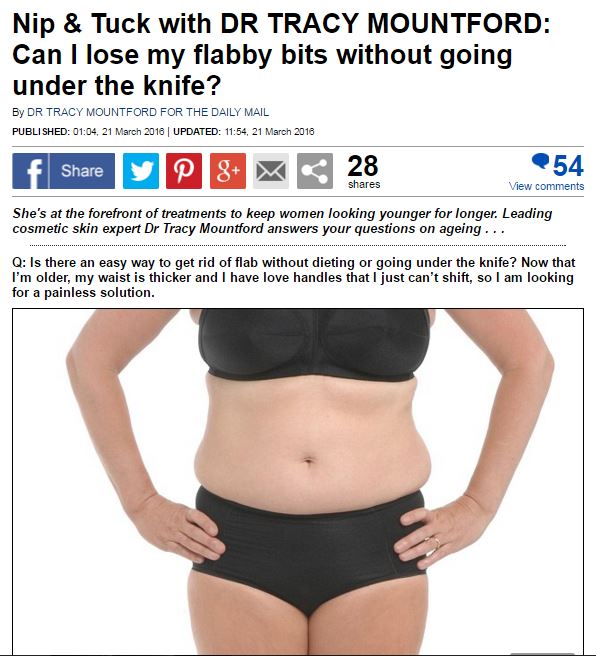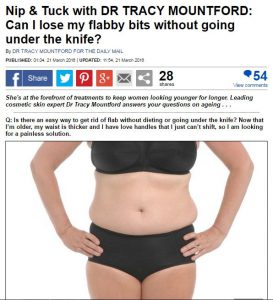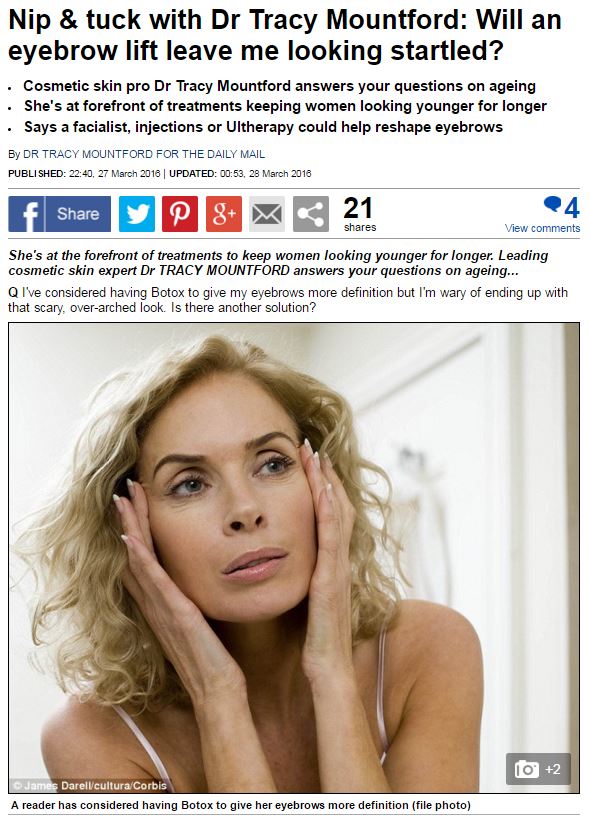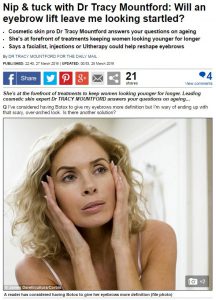 *DISCLAIMER Patient experience and results may vary. These are dependent on a number of factors such as lifestyle, age and medical history.