By Dr. TRACY MOUNTFORD, MBBS MBCAM
After all this wet weather, summer is (hopefully) just around the corner. As we see through spring and prepare for the summer months, we reflect on some of our top summer skincare essentials when it comes to restoring healthy-looking, glowing and youthful skin. Preparing our skin for sunny summer months is all about combating winter wear-and-tear. During cold winter months, our skin can take a battering from harsh winter elements, as well as the drying effects of central heating when we stay indoors. The goal going into summer is to renew, restore, hydrate and replenish the skin while at the same time, targeting signs of ageing. This can help you step into summer with a renewed sense of confidence and a completely refreshed look.
Summer Skincare Essentials
The best summer skincare treatments work to build up the skin's own natural defence mechanisms such as collagen and elastin; two essential proteins that help our skin to stay moisturised, taut and firm. It also pays to think about boosting hyaluronic acid in your skin, an essential sugar molecule known as a glycosaminoglycan which is found in the skin's dermis. This wonder molecule is crucial at helping your skin to retain moisture levels and plays a pivotal role in repairing the skin's structure. So by choosing treatments that stimulate the production of these molecules, you are easily on your way to brighter, firmer and more youthful-looking skin.
Non-surgical treatments can also be used to target issues like sun damage, varicose veins and UV-protection; all essential factors to consider when stepping out into summer with confidence.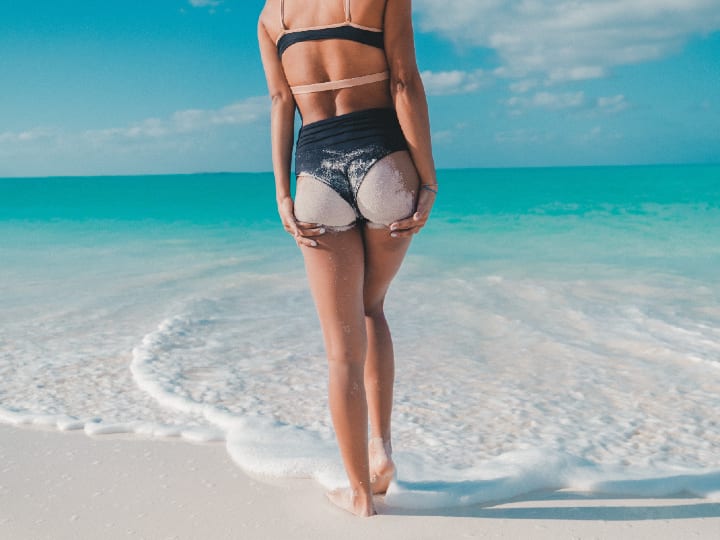 Top 10 Summer Skin Treatments
With this in mind, we walk through our top 10 summer essential treatments to keep you looking radiant and healthy throughout the season. It's time to regenerate your face and body in time for the full onset of summer:
Thermage – re-contour your face and neck leaving it firmer – the need for you to wear less make-up!
Thermage CPT is an advanced radiofrequency skincare treatment that stimulates the natural renewal of collagen stores throughout our body. It involves no injections, no needles and no downtime. It also helps to smooth out the appearance of wrinkles, and is ideal for treating problematic issues like the dreaded 'turkey neck,' bingo wings and 'orange peel skin.' So it's perfect if you want to hit the beach with tighter skin and an improved skin texture.
Restylane hyaluronic acid – skin boosters to plump and smooth dry parched skin on your face, neck, décolletage and hands
Give your lips a welcome boost with our deeply quenching hyaluronic acid injectable from Restylane. Restylane® Skinboosters™ have been designed to restore structure and firmness back to deflated or dry lips. It uses a deeply hydrating hyaluronic acid formulation that restores plumpness to the lips while also filling in lipstick lines and wrinkles across the lip area. You can also restore hydration and volume to sagging areas of the skin across your face, neck, decolletage and hands for a completely revitalised look using Retylane fillers.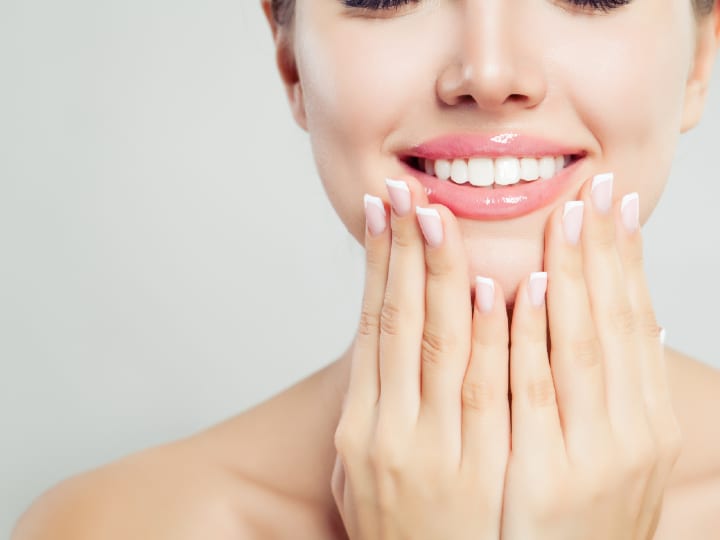 Pelleve radiofrequency skin tightening – to rejuvenate and lift tired, droopy or hooded eyes – less need for you to wear heavy make up
View summer with a refreshed pair of eyes by opting for our Pelleve radiofrequency skin tightening treatment. This wrinkle reduction system utilises radiofrequency heat energy to modify existing collagen stores in our skin, while encouraging new ones to formulate. This makes it an ideal treatment to correct dark circles and eye bags, or drooping skin around the under-eye area because it stimulates the reproduction of collagen in this sensitive zone. It does this in a safe and medically-approved way, with skin lifting and smoothing results that last up to 6 months.
Clear + Brilliant – for clear, dewy, makeup-free skin in perfect time for the summer
If you want to achieve a minimal natural look that glows, then our Clear + Brilliant laser treatment is an ideal non-surgical treatment to opt for. This advanced treatment improves the tone and texture of your skin by stimulating the renewal of skin tissues in the upper layers of the skin. It can correct fine lines and wrinkles while replacing sun-damaged skin with healthier tissues. This helps to make the skin much more supple and luminous, with a marked reduction in pore sizes and a softer texture. Discover how our patient Suzanne Dando benefitted from the treatment to bring back brightness and vitality to her skin:
Botox anti-wrinkle injections – for Hyperhidrosis sufferers to combat excessive underarm sweating
Botulinum toxin injections are the ultimate quick summer fix for smoothing the appearance of fine lines and wrinkles. But they can also be used to address excessive sweating. As an FDA-approved medical treatment, the botulinum toxin is injected into sweat glands in the armpits, hands or feet to suppress the ability of these glands to produce excess sweat. This can dramatically help people who suffer from this condition, giving them the confidence to take on a fine summer's day without getting into a distracting sweat.
Heliocare tinted moisturiser sunscreen factor 50 – superb coverage with the highest protection with a silky luminescent finish – to give you that flawless, bare-skinned look
Sun-screen is a must-have skincare product if you want to take on a sunny summer day. UV exposure may account for up to 80% of visible signs of ageing in the skin, including a dry appearance and wrinkling. By applying SPF sun lotion with a high UV-screening factor, we can guard the skin against damaging UV rays while protecting the skin from the formation of wrinkles and sun spots. Our Heliocare tinted moisturiser sunscreen is ideal as it contains a super high concentration of active ingredients that are clinically proven to improve the skin's texture, tone and luminosity.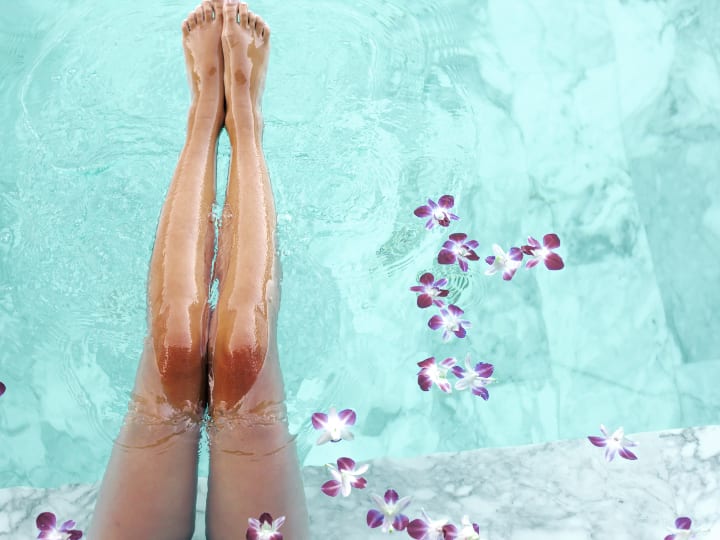 Thread vein removal – for summer cool legs
Thread veins appear as small burst blood vessels on the surface of the skin. They commonly appear on the legs and can be a real pain when we hit the beach in our bikinis or swimshorts. Luckily, we can minimise their appearance using minimally invasive thread vein removal treatments. At The Cosmetic Skin Clinic, we offer two leading treatments to help patients get rid of these veins just in time for summer. Our sclerotherapy and IPL Photo Rejuvenation treatments both break down the inflamed blood cells in our legs, causing them to naturally disperse from the body in a matter of weeks – just in time for the beach!
IPL Photo Rejuvenation to reduce your brown/age sun spots, red veins and patchy pigmentation
Target damaged skin tissues and rebuild healthier ones with our IPL Photo Rejuvenation treatment. This 'intense pulsed light' technology uses light energy to heat up skin tissues in a highly controlled way. This rejuvenating process destroys damaged skin cells while rebooting the skin's ability to rebuild fresh collagen stores over time. It is perfect for minimising skin pigmentation and revitalising sun-damaged skin. So you can take on a new sunny day with skin that's as fresh and revitalised as the very first day of summer.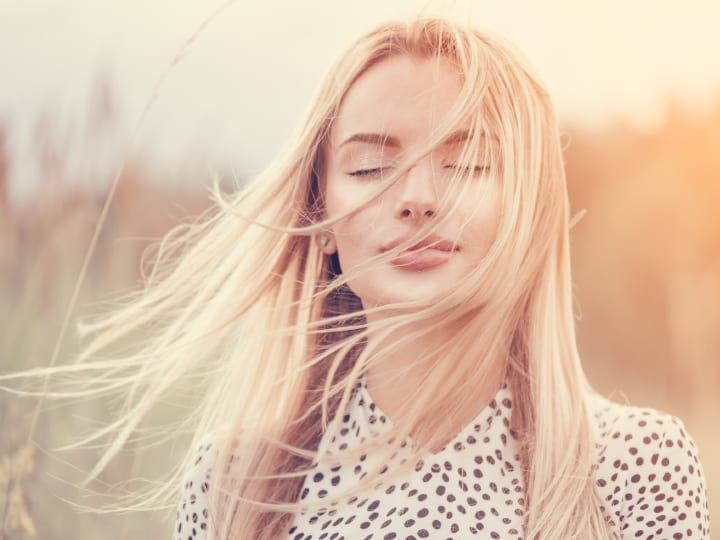 YoungBlood mineral make-up – to give you perfect looking skin with a natural and glowing finish
Achieve the ultimate summer 'wow' factor by opting for minimal makeup from YoungBlood, an award-winning luxury cosmetics brand. Choose their light-reflecting highlighter for a stunning sun-drenched glow that will look dazzling in the sun, or give your lips a luscious boost with their hydrating liquid lip creme. Ask our trained practitioners for more details about this amazing summer-ready makeup brand.
For more information on these top summer skincare secrets, please fill out the enquiry form or contact our reception team on 01753 646 660