By Dr. TRACY MOUNTFORD, MBBS MBCAM
As the cooler months move in, our skin maintenance has to adapt.
Many see the colder weather as a bad thing, but it's actually advantageous for certain treatments. The winter makes it easier for our patients to have private downtime, allowing them to recover and stay indoors. Discover the top 5 treatments to book this winter and take advantage of the cold season.
Laser treatments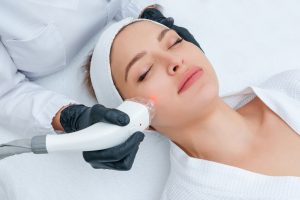 Laser treatments can cause our skin's sensitivity to increase. So, when undergoing laser treatments such as Intense Pulse Light (IPL), or Fractional Laser Skin Resurfacing or Laser Hair Removal, it is advised you avoid sun exposure before and after the treatments making it the perfect winter treatment.
Treatments like IPL or fractional laser skin resurfacing treat redness, sunspots, pigmentation and more. So, avoiding sun exposure before and after is vital as the treatment is trying to prevent those exact issues and you should use high SPF to get the most effective results. The risk of being in the sun after your treatment can result in hyperpigmentation on those treated areas – the opposite result you want.
Microneedling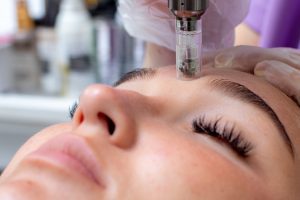 Microneedling is a procedure also known as collagen induction therapy that will make tiny punctures to your skin to promote collagen and elastin. The treatment downtime is minimal. However, the winter season does mean many get to stay home and can recover without prying eyes.
Combining microneedling and radiofrequency laser energy, Morpheus8 is a great treatment that delivers a one-two punch. From tackling pigmentation, acne scars, fine lines and wrinkles, Morpheus8 is the ideal 360 winter treatment. It targets the deeper layers of the skin, revealing a tight, smooth and radiant appearance.
Post-treatment requires you to wear sunscreen and avoid sun exposure. So, say hello to winter and enjoy the amazing results of this RF microneedling treatment.
Facial/Skin Peels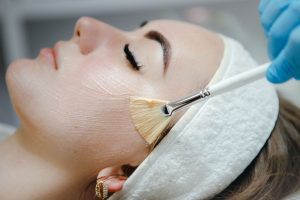 In the winter the UV index tends to be low, making it the perfect season to try more aggressive rejuvenation treatments such as Chemical Peels.
Chemical peels improve the appearance of your skin, making it look brighter and refreshed. Once applied, it chemically exfoliates to treat sun damage, acne scars, wrinkles, dull or poor skin quality. Chemical peels expose a layer of skin or deeper layers – depending on the strength of your peel. So post-treatment, your skin is more sensitive to heat and UV rays.
After the treatment, The Cosmetic Skin Clinic recommend you avoid the sun and wear factor 50 sun cream at all times. The winter is the optimal time to get a chemical peel because your skin is better protected in cooler temperatures. Many find more intensive chemical peels fit perfectly into their routine to be ready for the summer. Schedule your appointment during the winter months, so your skin can recover from any possible skin reddening or peeling.
Thread or spider vein treatment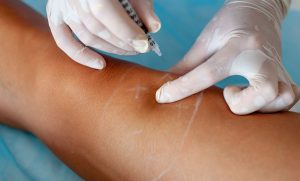 To correct unwanted leg veins, Sclerotherapy is the answer. A solution of 'sclerosant' is injected into the broken veins with a very fine needle. The broken veins collapse, absorbed by the body over a period of 2-4 weeks.
Post-treatment, we recommend avoiding any aerobic exercise for 24 hours. We suggest you also wear class 2 compression stockings for 3 days. Compression stockings isn't ideal in the summer heat, making them perfect for wearing in the autumn and winter months.
Also, slight bruising may appear, so the cooler months when everyone wraps up helps you recover in private.
Body contouring treatments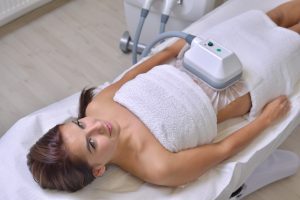 When it comes to fat freezing or body contouring treatments like CoolSculpting, the results are gradual. A winter CoolSculpting treatment lets patients stay wrapped up. CoolSculpting during the winter works for patients who want the change to look subtle and complement their fitness and healthy eating routine. It also ties in with the new year, new me philosophy so many of us undertake after December.
At The Cosmetic Skin Clinic, our team are ready to create the perfect winter bespoke treatment for your skin and body concerns. Get your winter treatment booked today. Contact our London clinic by calling 0203 319 3637 or our Buckinghamshire clinic at 01753 646 660.