By Dr. TRACY MOUNTFORD, MBBS MBCAM
In the quest to achieve firm and tight skin for the face, neck, back of the hands and decolletage, there are several available treatment options. The surgical route is one of them, however the majority are looking for a non-surgical option that doesn't eat up their time or require heavy downtime.
Dermal Fillers are a common non-invasive treatment solution for patients who want a fresh and rejuvenated appearance for their skin. There are different kinds of Dermal Fillers, with two of the most popular being Juvederm and Restylane. We dive into the finer details of these two types of dermal fillers you will commonly find in use at clinics. We'll look at both Juvederm and Restylane, what they are used for, how they differ from each other and just why are they popular.
JUVEDERM FILLER
What is Juvederm?
Juvéderm® is a range of smooth consistency gels made of hyaluronic acid (HA). Hyaluronic Acid is a naturally occurring substance in our skin that helps to hydrate and add volume. Hyaluronic Acid is an essential component of the skin which helps to promote collagen. Juvederm is a smooth consistency gel that flows easily into the skin creating an even, natural look and feel.
Juvederm is an injectable dermal filler which uses a hyaluronic gel to correct moderate to severe facial wrinkles and folds.
How does it work?
Juvederm works to instantly smooth away facial wrinkles and folds and restores the skin's volume. It can also be used to redefine lips.
Juvederm with the Hyaluronic fluid works by retaining water at the injection site. This allows it to support and cushion the body's collagen and elastin, both of which are important proteins for ensuring that the skin is firm and elastic. This gives the skin more volume and makes it look smoother overall.
What types of Juvederm are there?
The Juvederm range includes Volux, Voluma, Volite and Volbella. Each of these have specific uses for specific concerns and areas.
Juvederm Volux – restores and creates volume and lift whilst adding structure and definition to the jawline and chin/lower face. It is specifically designed to address volume loss concerns in the lower face. It has a higher density than other dermal fillers so apart from restoring volume, it will also improve the skins texture.
Juvederm Voluma and Juvederm Volbella – are designed to restore lost volume and fill wrinkles, plumping up the skin.
Juvederm Volite – improves skin quality by providing deep hydration, improving the elasticity and smoothness of the skin. It also acts as a prevention and protection of the skin from free radicals.
Juvederm Hydrate – it is designed to improve skin hydration and elasticity by helping to attract and hold moisture. It also features an antioxidizing agent which prolongs the treatment by preventing free radical build up.
What areas can Juvederm be used for?
Juvederm can be used on the face, neck, hands and decolletage. Below is a further breakdown of the Juvederm range and what areas specifically they target:
Juvederm before and afters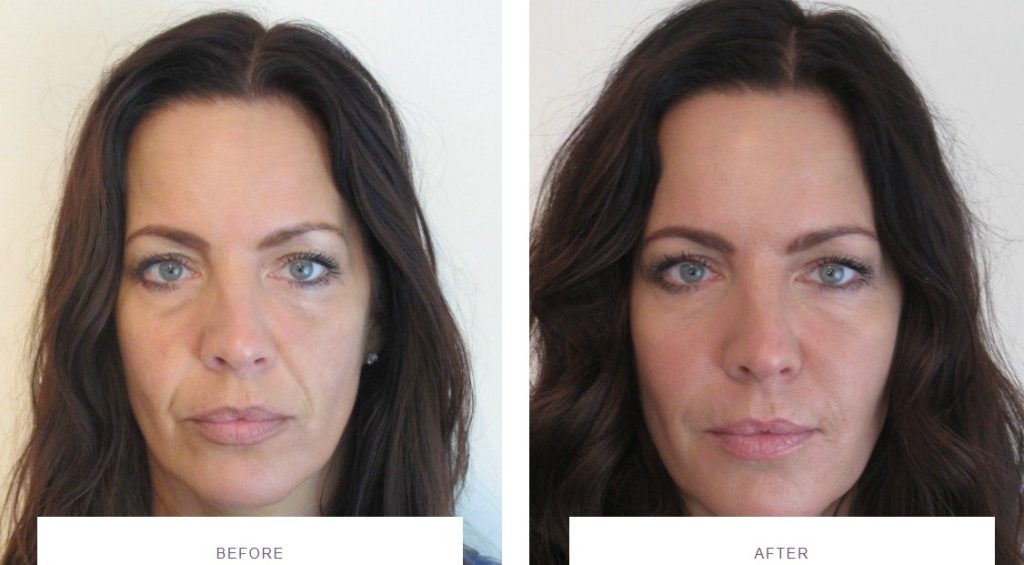 This patient at The Cosmetic Skin Clinic had a 3D beautification with the Juvederm Vycross range of dermal fillers. The following areas were treated: upper face (cheeks), tear trough, nasolabial folds (nose-to-mouth lines) and smile lines. Muscle relaxant to the glabella (smooths and refreshes the forehead above and between the eyebrows).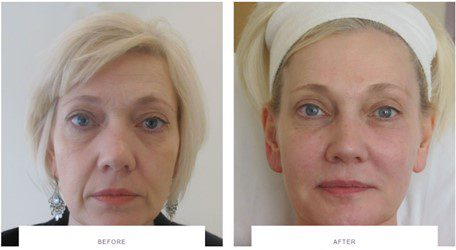 Full face rejuvenation with Juvéderm® Vycross™ range of dermal fillers, performed by The Cosmetic Skin Clinic. Our patient was treated in the following areas: temple hollows, upper face (cheeks), nasolabial folds (nose-to-mouth lines), marionette and smile lines, chin augmentation. Muscle relaxant to the forehead and the crow's feet.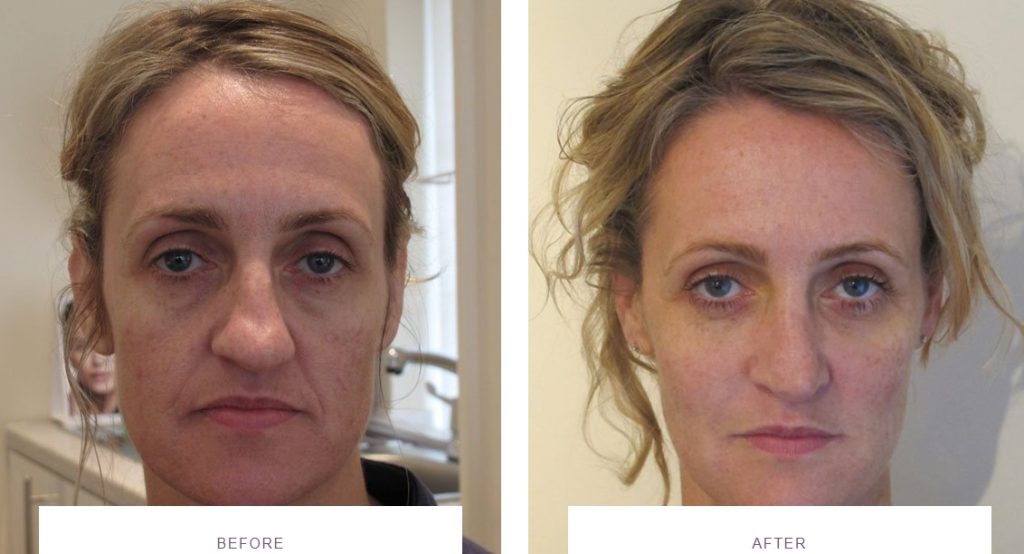 The Cosmetic Skin Clinic's patient had a full face rejuvenation with the Juvéderm® Vycross™ range of dermal fillers. Treatment: temple hollows, upper face (cheeks), nasolabial folds (nose-to-mouth lines), marionette and smile lines. 
RESTYLANE FILLER
What is Restylane?
Restylane is very popular dermal filler; safe and natural. Restylane is a similar dermal filler to Juvederm as it is also comprised of a hyaluronic gel and used to correct facial wrinkles and folds. It is typically produced in a sterile, laboratory environment using bacteria, which makes it a more suitable dermal filler for patients with common allergies.
Restylane like other dermal fillers revitalise and rejuvenate the skin – they are clear gels which add volume when injected in small quantities.
How does it work?
Restylane works by being injected beneath the skin's surface and then integrating itself into the skin tissue. This allows it to help the skin to maintain volume. This premium treatment hydrates and moisturises the skin from within to improve the skin's overall condition.
What types of Restylane are there?
There are:
Restylane hyaluronic acid fillers – reduce lines, lift, volumise and smooth away wrinkles
Restylane SkinboosterTM – restores the skin's natural hydration from within to improve skin quality and elasticity, also puts back the firmness and structure into the skin
What areas can Restylane be used for?
Restylane can be used in number of different areas including:
Commonly the face including the lips
Backs of the hands
The neck
The decolletage
How quickly can I see results when I use Restylane?
Results from Restylane treatment can often be seen immediately after the treatment has finished, and they tend to last up to six months, with some patients being able to see continued results even beyond this point, depending on where the site of injection is.
Restylane before and afters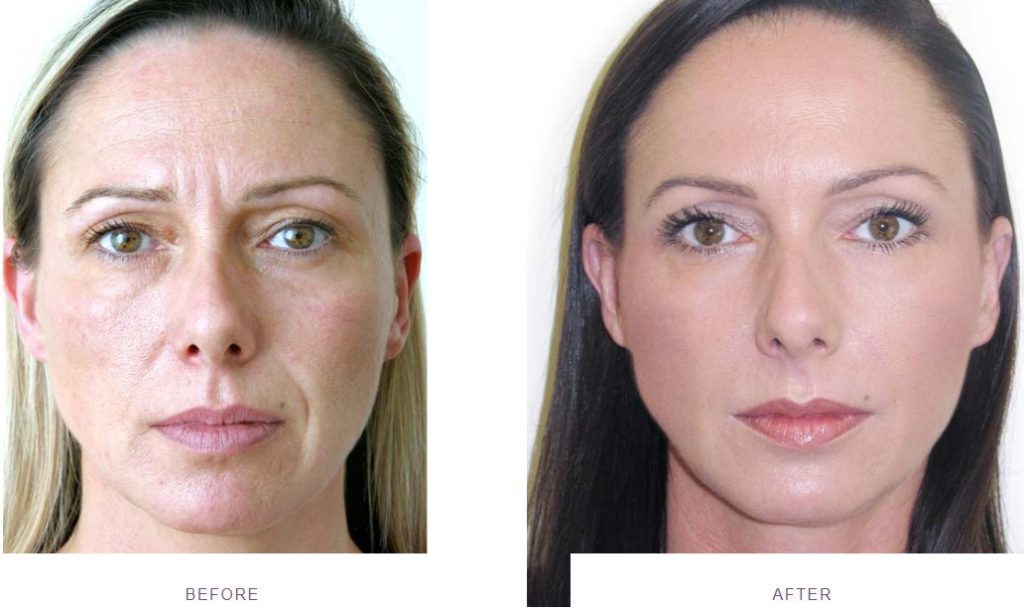 Our patient was treated at The Cosmetic Skin Clinic with Restylane® and muscle relaxant to the glabella (smooths the part of the forehead above and between the eyebrows), Restylane® to the lower face and Restylane® Skinboosters™ to lips.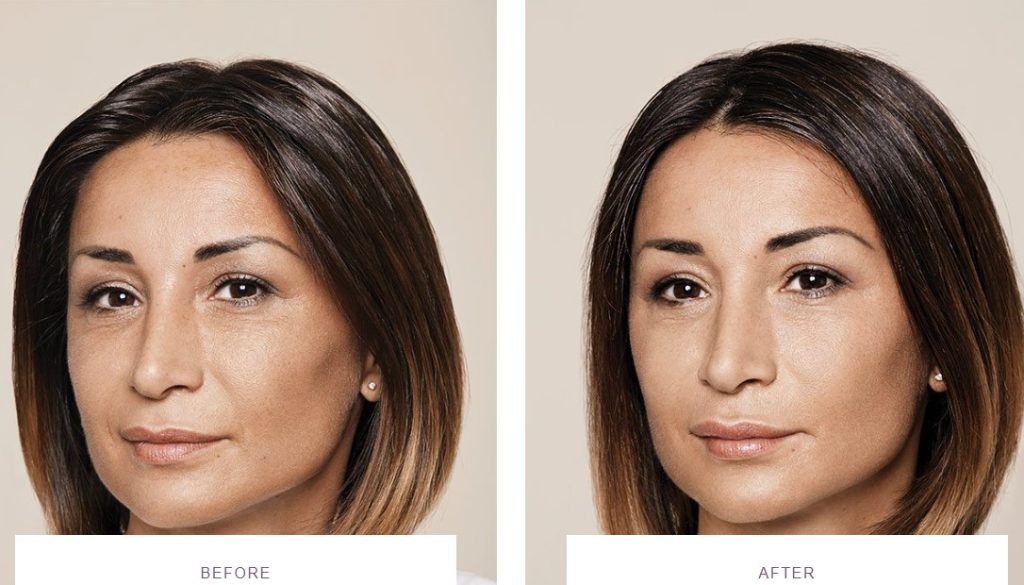 This patient was treated with Restylane for the lips, nasolabial folds and marionette lines.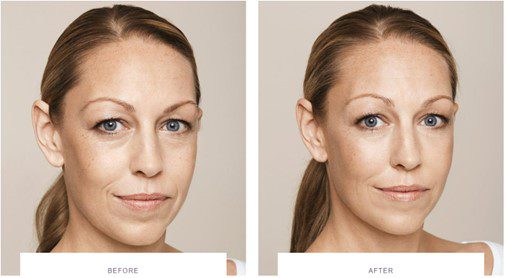 Treatment of Restylane® to the lip line, tear troughs, lower cheeks and forehead.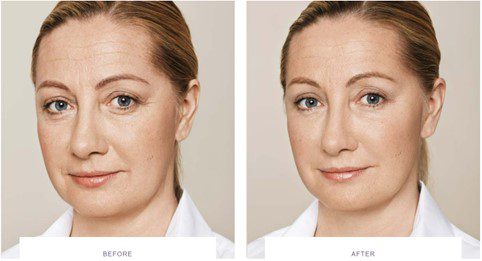 This patient was treated with Restylane® to the cheeks, tear troughs and forehead.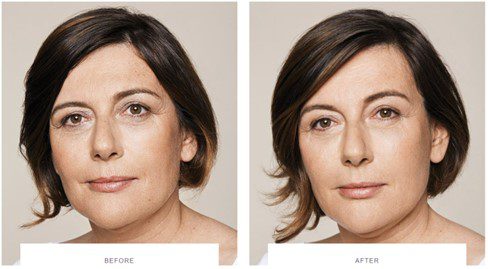 Restylane was injected in the cheeks, nasolabial folds and marionette lines for this patient.
Disclaimer: Patient experience and results may vary. These are dependent on a number of factors such as lifestyle, age and medical history.
Juvederm and Restylane Dermal Fillers at The Cosmetic Skin Clinic
If by the end of this article, dermal fillers sound like an appealing treatment for you, then you may want to think about where to go to receive them. Our patients choose us for Dermal Fillers – we put this reputation down in no small part to the skills and expertise of our practitioners.
You can be confident that your dermal filler treatment will look natural and address your concerns with the help of our highly skilled team of aesthetic medical practitioners, cosmetic doctors and high-level medical aestheticians. This is our bespoke approach to enhancing the appearance of your skin by adding an intelligent sprinkle of dermal filler.
We provide bespoke and natural dermal filler results that set us apart from other clinics. Our multi-award winning, CQC registered medical clinic is known for providing impeccable service and dermal filler results.
Ready to start your Dermal Filler journey? Book your consultation or call our Stoke Poges, Buckinghamshire clinic on 0330 057 1418.
Dermal Fillers in Buckinghamshire – how to find us
Stoke Poges, Buckinghamshire – 84 Rogers Lane, Stoke Poges, SL2 4LF 
Our Buckinghamshire clinic is situated in a discreet location within a quiet village setting. Many patients travel from nearby towns and villages including: Ascot, Marlow, High Wycombe, Beaconsfield, Windsor, Gerrards Cross and further afield.
Get directions to our Buckinghamshire clinic.
Book your consultation with our aesthetic doctors or give our Buckinghamshire clinic a call on 0330 057 1418.