By Dr. TRACY MOUNTFORD, MBBS MBCAM
---
Summary of Content
Click on the links below to jump to each section:
---
What are dermal fillers?
Dermal fillers are non-surgical injectable treatments that help to restore a fresher and smoother appearance. They boost the skin's supply of hyaluronic acid, a natural sugar-based substance that keeps the skin hydrated and nourished. This instantly adds volume to the skin while diminishing the appearance of fine lines and wrinkles. Dermal fillers are injected into the skin at different depths by trained medical professionals to help fill in facial wrinkles, restore lost volume, target signs of ageing and improving the general quality of the skin.
Which dermal filler lasts the longest?
Longevity of the dermal fillers depends on factors such as:
Density of the filler
Injection area
Patient's metabolism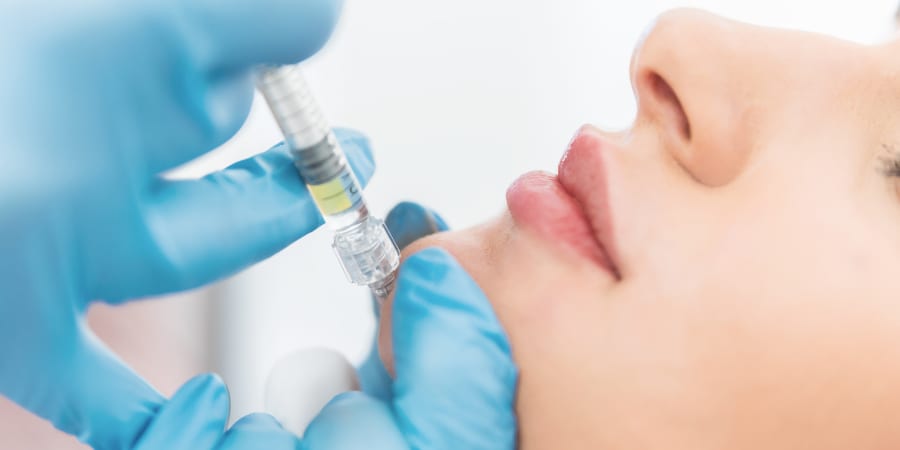 What are nose fillers?
Often called non-surgical rhinoplasty, fillers can be used to effectively straighten a hooked nose, create a slight turn-up or correct asymmetry. Certain types of fillers can be used in the area of the bridge of the nose to alter its shape.
What is the difference between Restylane and Juvederm?
Juvederm and Restylane are both FDA-approved dermal fillers made from hyaluronic acid gels. Juvederm comes as a smooth gel while Restylane is slightly granular. These differences can impact on where your practitioner decides to use the fillers. Restylane typically lasts from between 6 to 9 months, while Juvederm is labelled as lasting from 9 to 12 months.
Contact us to book a fillers consultation in London and Buckinghamshire
Does Juvederm stimulate collagen?
Although Juvederm and other dermal fillers use hyaluronic acid to fill out wrinkles, several studies suggest that these fillers also induce the formation of collagen. The result of this stimulation is that skin looks fresher and more rested for longer.
Are dermal fillers long-lasting?
All the dermal fillers used at The Cosmetic Skin Clinic are semi-long lasting and made from hyaluronic acid, which breaks down and is absorbed into the skin after around 6 to 18 months.
Can dermal fillers be dissolved?
Hyaluronic acid fillers, such as Juvederm and Restylane, can be quickly dissolved using an enzyme known as hyaluronidase. This acts to disperse hyaluronic acid, speeding up the natural breakdown of the dermal filler. The use of hyaluronidase to remove fillers is off-license, so your practitioner will only go ahead if it is "in the best interest of the patient on the basis of available evidence". Read more about dissolving dermal fillers in the lips and other areas of the face, here.
How long do fillers last in the cheeks?
The length of time a cheek filler treatment lasts relies on a number of factors, including treatment area, skin elasticity, injection technique, the type of filler used and the patient's metabolism. As everyone's body is different and results will vary from person to person, your practitioner will be able to advise on the best course of action following a consultation. Juvederm and Restylane generally last between 6 months and 1 year.
What can dermal fillers be used for?
Dermal fillers can be used most effectively and naturally to restore areas of facial volume loss that occurs as we age, which often contributes to the sagging skin and jowling. Strategic and skilful placement of filler can lift and support the face naturally with no need for a surgical procedure.
Dermal fillers can smooth fine lines on the forehead and the lower face. Moderate lines occurring in the mouth to chin area and the nose to lip corners can be softened. Cheeks and chins can be remodelled and given more definition. Scars can be minimised, while lips can be defined or enhanced, subtly and naturally. Skin boosters like Profhilo can be used in combination to increase hydration to the skin, particularly the face, neck, hands and décolletage.
How will I know which dermal filler is right for me?
Different fillers achieve different outcomes. At your initial consultation with our qualified medical practitioners, we'll discuss a personalised treatment plan that's tailored to you. It could be that you need one or more of these options:
Increase hydration to your face, neck, hands and décolletage
Smooth fine lines on your forehead and the lower face
Soften moderate lines in your mouth to chin area and from your nose to mouth
Remodel your cheeks and chin, and give more definition
Minimise scars
Define or enhance lips, subtly and naturally
Restore lost facial volume.
Contact us now to find out if you are a suitable patient for fillers
How soon will I notice results after having dermal filler?
After having dermal fillers, you should be able to spot the difference immediately as a non-surgical lift. Your skin will look dewy and revitalised in a totally natural way.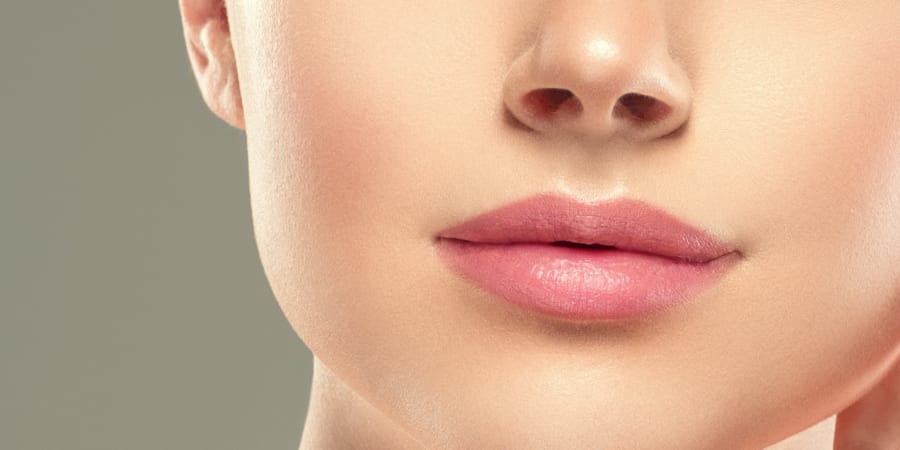 Do dermal fillers hurt?
Many people find their procedure at The Cosmetic Skin Clinic more comfortable than expected, and most dermal fillers contain a local anaesthetic. Our medical practitioners are highly skilled and precise; you should merely feel a light sting on your skin during the injection procedure.
What's the difference between a dermal filler and botulinum toxin?
Both treatments involve injections, but botulinum toxin relaxes muscle movement that results in wrinkles while dermal fillers simply plump out and smooth wrinkles. Sometimes, these treatments are more effective when combined. Read more about Dermal Fillers vs Botox.
What to expect after dermal fillers?
Immediately after the treatment, patients may experience slight redness, swelling or tenderness around the area that has been treated. They may also experience raised or inflamed skin as well as itching in the treatment area. These side effects are completely natural and tend to subside in one to two days for the vast majority of patients who experience them. On rare occasions, patients may also bruise. However, all of these symptoms will gradually disappear over a period of 7-14 days.
Swelling lasts? 1-2 days
Patients can eat? Immediately after the treatment.
Exercise? After 24 hours.
Are dermal fillers safe?
Dermal fillers are safe treatments when administered by an experienced and medically qualified practitioner. The FDA has approved a range of dermal filler brands for cosmetic use, and as long as these approved fillers are applied to patients by a qualified practitioner, then they should generate no damaging side effects. However, as medical substances, they do come with a range of side effects including: skin rashes, redness, bruising, itching and swelling. Medically trained practitioners are adept at applying dermal fillers in a strategic way to avoid the chances of these side effects from occurring.
The best way for patients to ensure they receive a safe dermal filler treatment is to ensure that the clinic is CQC registered and that the clinician is adequately qualified to administer the treatment. High-quality clinic staff with safety credentials are often registered with professional industry bodies like the British Association of Cosmetic Nurses to show they meet set standards in training, skill and insurance. At The Cosmetic Skin Clinic, we have a renowned reputation for our exceptional staff safety standards, having been featured within Tatler's Beauty and Cosmetic Surgery Guide 2023, Top Doctor. We also have a 5-Star Trustpilot rating which reflects our dedication to results and high patient safety standards. The Cosmetic Skin Clinic has been rated "Good" by the CQC.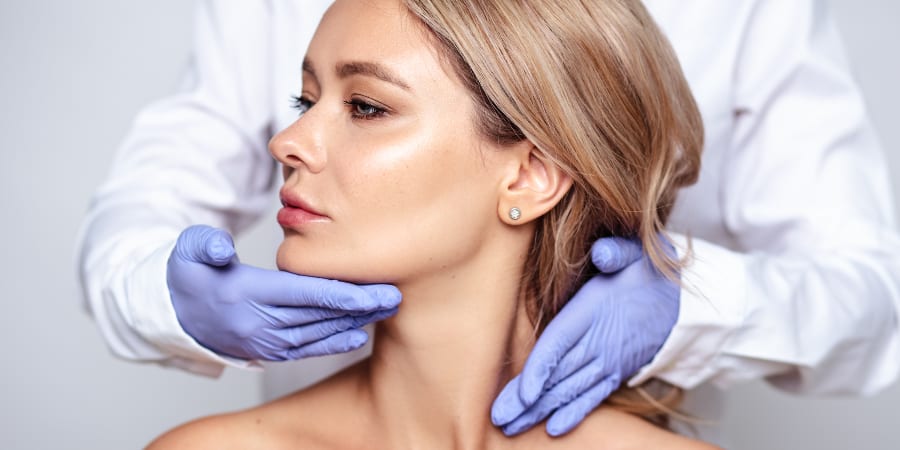 How much do dermal fillers cost?
At The Cosmetic Skin Clinic, dermal filler treatments start from £550. As a leading UK centre for clinical excellence, we have a reputation for outstanding results, which is seen in our 5-Star Trustpilot rating. Find out more about our dermal filler treatments in London and Bucks by filling in our online contact form.
How to reach our clinics in London and Buckinghamshire
The Cosmetic Skin Clinic in London is located near Harley Street and within walking distance of Baker Street, Regents Park, Mayfair, Soho, Hyde Park Oxford Circus and Bond Street tube stations. You can also reach us via trains from Paddington or Kings Cross St Pancras Train Stations.
The Cosmetic Skin Clinic in Buckinghamshire is sitauted in Stoke Poges and near Gerrards Cross (Chiltern Railway) and Slough's (First Great Western) station. If you're travelling with your own car, the M25, M4, M40 and A40 roads, makes it very convenient to reach from Richmond, Kingston upon Thames, Wembley, Amersham, Beaconsfield, Marlow, Windsor and from the Surrey area.
For more details on our clinic's locations and how you can find us by car, bus, train or by foot, please check our dedicated clinic location pages.