By Dr. TRACY MOUNTFORD, MBBS MBCAM
Tatler's Beauty and Cosmetic Surgery Guide 2023 is the bible for those who want to keep their finger on the pulse about the best treatments by the best practitioners.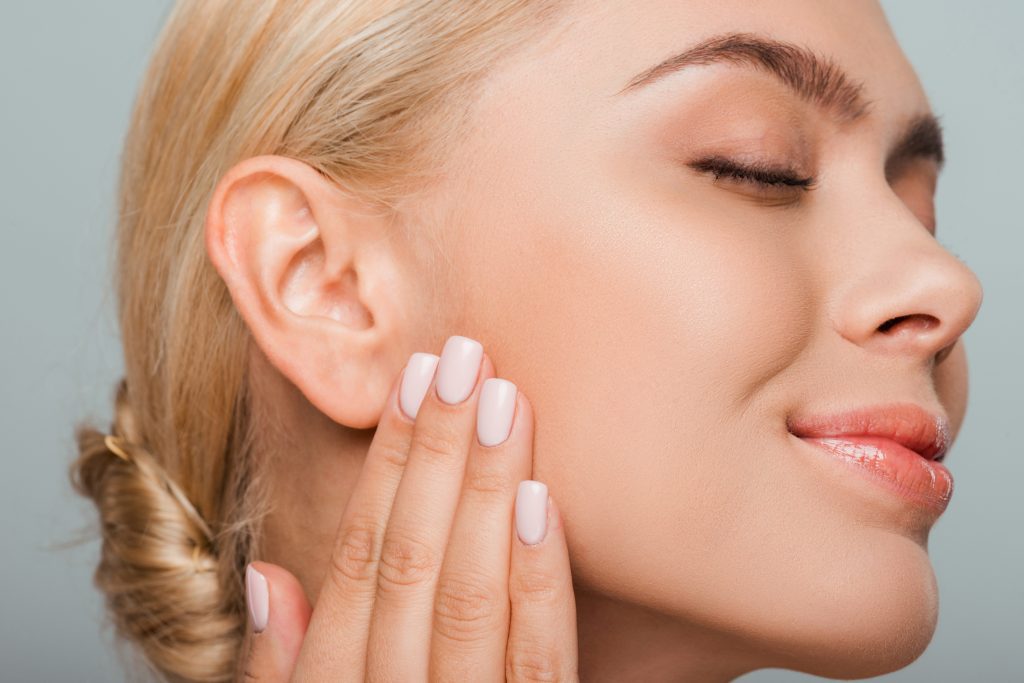 What is HA dermal fillers?
We lose our natural supply of hyaluronic acid (HA) production and collagen as we age. This opens the door to signs of ageing like wrinkles, skin laxity and lack of volume or plumpness to our skin and lips. Enter Hyaluronic Acid (HA) fillers. 
 HA Fillers is applied to the jawline to restructure it, plump up lips and fill in lines around the mouth to restore the youthful appearance of the face. 
Areas of the face that dermal filler can treat:
UPPER FACE 
MIDFACE 
LOWER FACE 
Can fillers look natural?
Yes, they can. The Cosmetic Skin Clinic aims to achieve a natural yet soft airbrushed look with its fillers. With our practitioners' training and experience, we can accomplish that for you.  
What makes our dermal fillers stand out from others?
When it comes to treating the face and neck, it is vital you have a practitioner that does not treat the area as if it is a paint by numbers situation. We employ our dermal filler 'sprinkle effect' in which we carefully and precisely add a little bit of filler here and there. At the second follow up appointment, we reassess and lay out the plan to build on that foundation if needed. 
The ins and outs of the Triple Layer Lift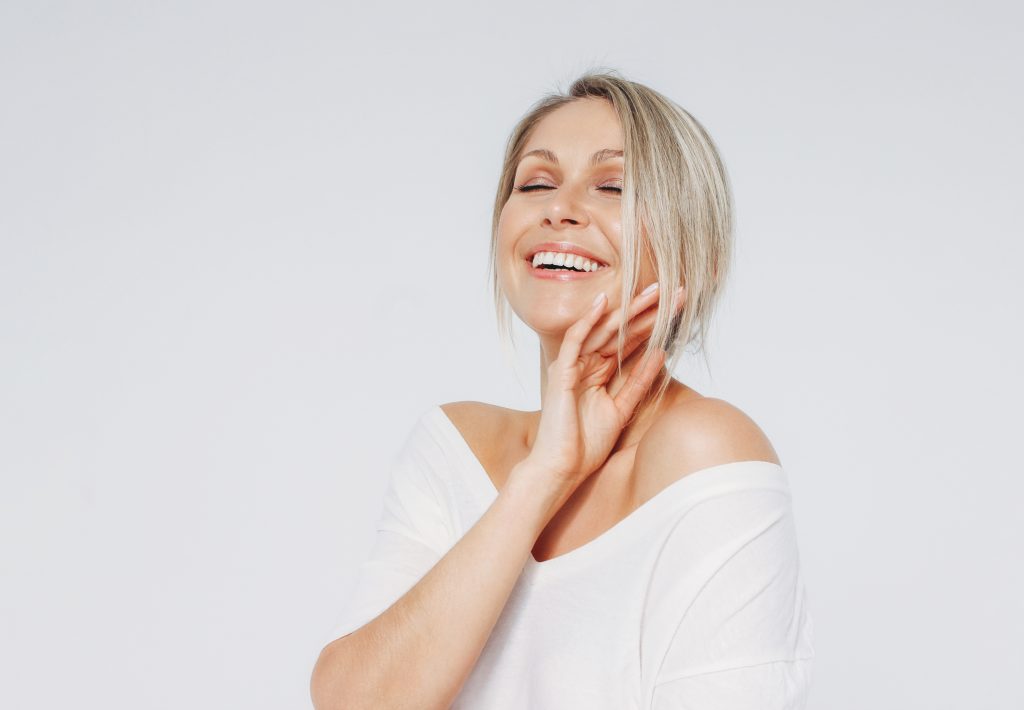 What will the Triple Layer Lift do for me?

 
A range of benefits from this combo treatment include:  
Deep non-surgical lifting by tightening multiple layers. 

 

Prevents and reverses the signs of aging by boosting natural collagen. 

 

Evens out skin tone, refines pores, and resurfaces textured/dull skin.

 

Enhance the appearance of youth with remodelling and recontouring. 

 

Scarring, including acne scarring and surgery scarring, is improved.

 

The body's own collagen is used, so the results are natural, and the appearance isn't contrived or "done".

 

Results are long lasting. 

 

Dermal Filler smooths fine lines and tell-tale wrinkles. 

 

Restores a youthful appearance. 

 
What is the Triple Layer Lift? 

 
The Triple Layer Lift is truly a treatment that works from the inside out, down to the deeper muscle layers we might not normally think about. Typically, the Triple Layer Lift is a combination treatment of Ultherapy, Morpheus8 and Dermal Filler.   
Dr Matt Jarvie-Thomas says, "The face ages in three ways" so "we want to address the skin, the fat and the muscle" – our combination treatment does just that.  
How does it work? 

 
Targeting the surface and deeper layers, this triple action treatment works via:  
Ultherapy = Deep tightening is achieved by treating the deep levels just above the superficial musculoaponeurotic system (SMAS). 

 

Morpheus8 = By precisely controlling ultrasound visualisation to remodel layers at different depths, Morpheus8 addresses the more superficial layers of the skin and improves elasticity and texture. 

 

Dermal Filler = a strategic sprinkling of Teoxane dermal filler to move naturally in the face adding hydration and smoothing lines and wrinkles. 

 
Can these three treatments be done on the same day? 

 
Morpheus8 and Ultherapy, the "two energy-based treatments can be carried out on the same day" or on separate visits if you prefer. The dermal fillers can be done two weeks later from your last Morpheus8 or Ultherapy session. 
The ins and outs of Profhilo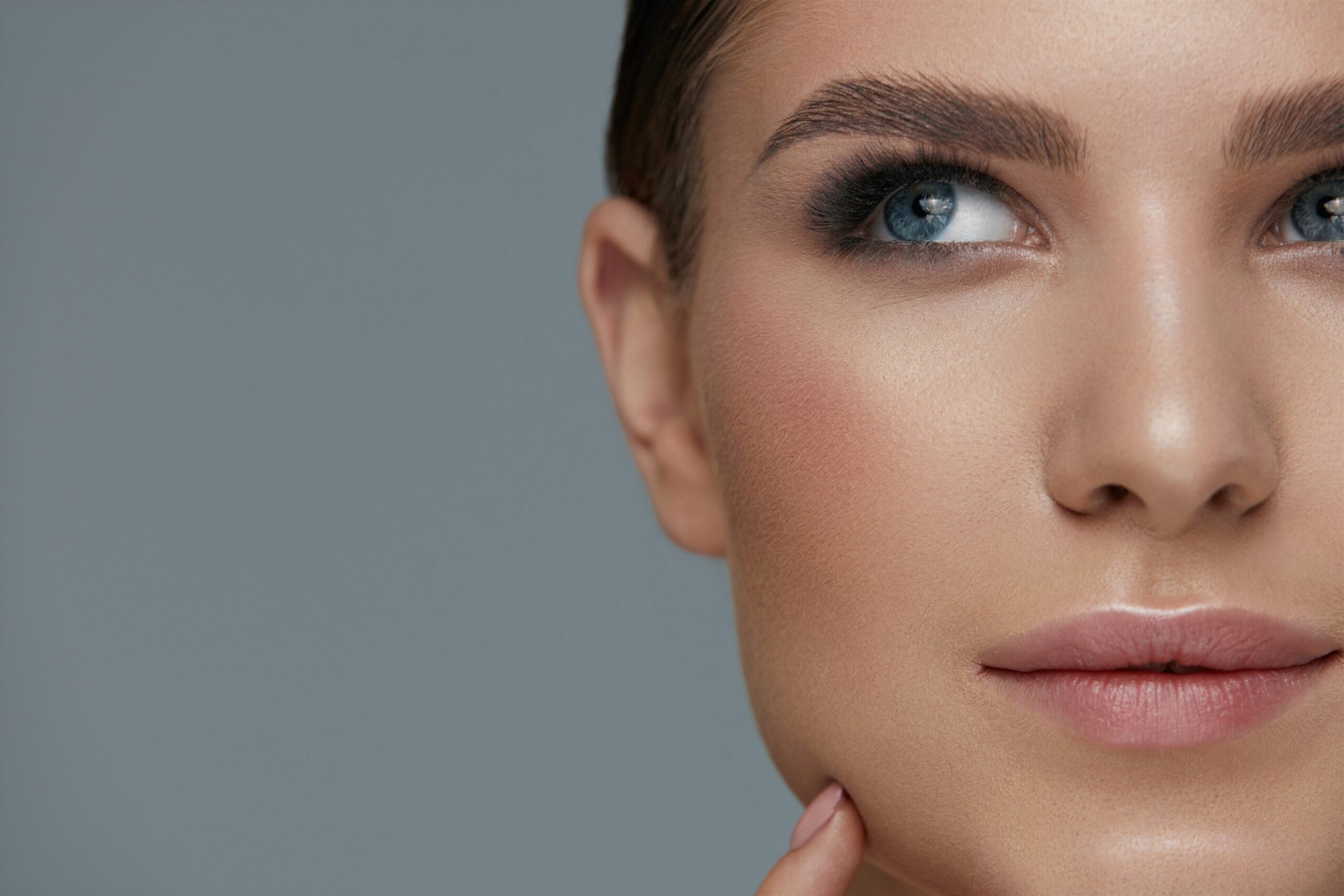 What is Profhilo?

 
Profhilo is an injectable moisturiser that reverses the breakdown of ageing. It slows down the aging process by stimulating collagen and elastin. 
How does Profhilo work?

 
As said in Tatler's 2023 Cosmetic Guide, "Profhilo is a skin tissue rejuvenating treatment utilising the purest form of hyaluronic acid, which delivers intense hydration and radiance while triggering collagen and elastin production." 
Profhilo directly addresses skin laxity concerns by remodelling and renewing skin tissue. 
What's so popular about Profhilo?

 
Reasons Profhilo is so popular are: 
Its results can last up to 6 months

 

It gives our patients flawlessly glowing, healthy-looking and revitalised skin

 

Stimulates 4 different types of collagen and elastin production deeply within the skin

 

In addition to its anti-aging effects, its innovative formulation generates tissue healing and remodelling properties.

 

It boosts and hydrates the skin

 

Remodels ageing and sagging skin tissue

 
Discover more about the incredible benefits of Profhilo depending on age group and skin condition by watching our Dr Johanna Ward talk with Cherry Healey. 
The ins and outs of Ultherapy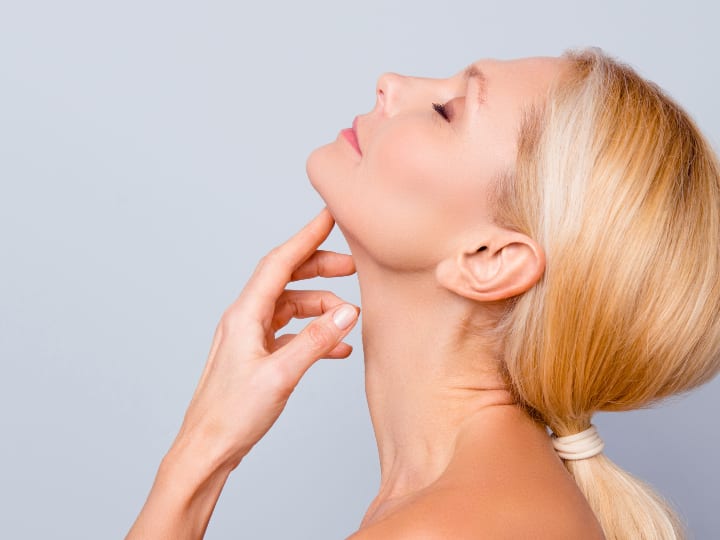 What is Ultherapy?

 
Ultherapy is the ultimate Gold Standard in skin lifting and tightening. It is the leading FDA-cleared non-invasive, non-surgical ultrasound lifting and tightening treatment for the face and neck.  
How can Ultherapy benefit you?

 
Ultherapy skin tightening treatment leads the aesthetic market as a collagen booster as it works to stimulate the natural renewal of collagen and elastin to give rejuvenating results. Ultherapy benefits include its ability to: 
Regenerates natural collagen and elastin stores

 

Tightens and firms skin texture

 

Has no downtime, recovery time, scarring or injections 

 

Creates a fresh, natural, and rejuvenated appearance

 

Doesn't require general anaesthetic

 

Is a completely non-invasive and non-surgical treatment

 
How does Ultherapy work?

 
The Ultherapy procedure targets the deep layers of the skin with micro-focused ultrasound MFU-V) energy without causing damage to the skin's surface. The process basically jumpstarts a repair process by strengthening existing collagen and producing fresh, new collagen, restoring structure to the skin.  
Natural collagen is a protein that maintains skin firmness, tone, and elasticity. During aging, collagen loses strength and its ability to withstand gravity's downward pull on the skin. 
Ultherapy combo bonus
Thanks to its great results and ability to be combined with other treatments, Ultherapy is the top choice for treating sagging skin and lines and wrinkles. 
Areas Ultherapy can treat.

 
Besides treating lines and wrinkles on a crepey décolletage, Ultherapy® can also treat jowls, lax skin, turkey neck, drooping eyelids as well as drooping bottoms. 
Why The Cosmetic Skin Clinic?
It's the simple fact that The Cosmetic Skin Clinic have been proudly ranked as number one in the UK for Ultherapy treatment for the ninth consecutive year. This alone shows the hard work from our expert team who truly believe and have seen the Ultherapy benefits possible.  
Read what our Ultherapy patients have to say about their experience. 
The ins and outs of Morpheus8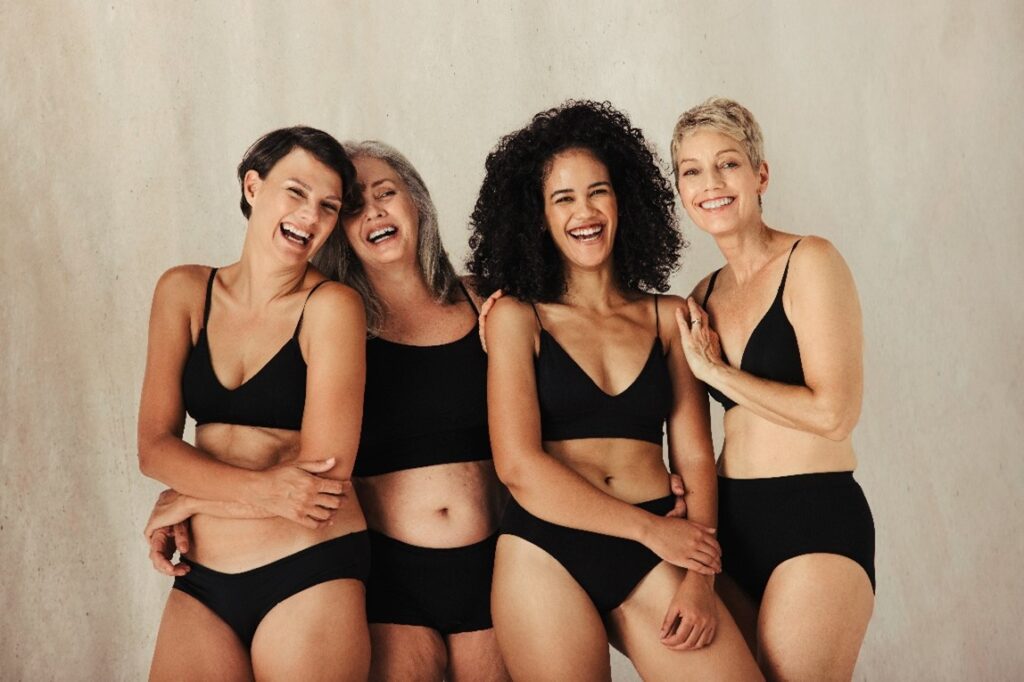 What is Morpheus8?

 
Morpheus8 is an award-winning two in one skin tightening device. It combines both microneedling and radiofrequency energy advanced technology to contour, lift and tighten the face and body, delivering revolutionary results. 
How does it work?

 
The Tatler Beauty and Cosmetic Surgery Guide 2023 explains that this microneedling radiofrequency energy device "stimulates the collagen response in the skin" … "This fractional treatment penetrates deep to create smoother, tighter skin." 
Morpheus8 enhances the skin and build collagen thanks to: 
Microneedling technology: Our skin produces more collagen and elastin after microneedling because it stimulates a healing response.

 
Radiofrequency energy: In addition to tightening the connective fibres under the skin, radiofrequency energy lifts and firms the contours by moulding the fat.

 
What areas can Morpheus8 target on the face and body?

 
Morpheus8 effectively treats the following areas on the face and body: 
Full face

 

Lax or fatty

nose to mouth lines

 

Jawline

 

Jowls

 

Neckline

 

Chest

 

Thighs

 

Abdomen

 

Arms

 

Legs

 

Buttocks

 
What can Morpheus8 treat?

 
Morpheus8 tackles common concerns we all have such as: 
Fine lines and wrinkles

 

Skin laxity

 

Appearance of stretch marks

 

Uneven skin tone and texture

 

Acne scars

 

Skin irregularities

 
Morpheus8 reduces, tightens and improves these concerns, resulting in smooth, sculpted, and rejuvenated skin. 
The Cosmetic Skin Clinic
From CoolSculpting (fat freezing) to the Triple Layer Lift, you can book any of the mentioned treatments with our expert practitioners. 
In The Cosmetic Skin Clinic, we will provide bespoke treatments to address your skin and body concerns. The perfect results can be achieved by our medically qualified practitioners. 
All you have to do is  book your consultation here or give our London / Stoke Poges, Buckinghamshire clinic a call on 0330 828 4678.