TATLER 
February 2023
The treatment on trial in Tatler's Beauty and Cosmetic Surgery Guide 2023 is our Triple Layer Lift. When exploring tried and tested non-surgical treatments that keep you in the best shape, the Triple Layer Lift by The Cosmetic Skin Clinic's Dr Matt Jarvie-Thomas had to be featured. This ultimate 360* bespoke treatment is a force of nature for slackening skin concerns.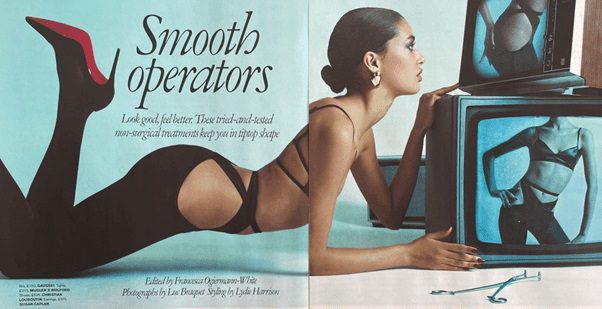 The lowdown
Considered an injectables maestro, Dr Matt Jarvie-Thomas reveals, "The face ages in three ways" … "So, when we're considering aesthetic treatment, we want to address the skin, the fat and the muscle." The Triple Layer Lift achieves just that, through its clever combination of Morpheus8 (radiofrequency assisted microneedling), Ultherapy (muscle-lifting) and "a strategic sprinkling of Teoxane dermal filler". 
How does he do it? 
At the consultation, Dr Matthew Jarvie-Thomas will asset the face and neck paying particular attention to areas that age and gravity could have taken its toll. After which, he will create a bespoke treatment plan. "The two energy-based treatments can be carried out on the same day, or on separate visits; the dermal fillers from two weeks later." 
What is the pain factor?
Pre-treatment to the Ultherapy layer, a painkiller manages any discomfort. To manage any discomfort from Morpheus8, we apply a layer of numbing cream to make this a smooth treatment for our patients. The dermal filler is administered via a cannula which isn't painful. 
What's the expected downtime?
"Expect no more than 48 hours of redness in the wake of the Morpheus8, and a tiny bit of dryness as the skin slowly turns over. The Ultherapy leaves one feeling – though, mercifully, not looking – a tad bruised, while the dermal fillers give much the same sensation." 
When will you see the results from the Triple Layer Lift?
Over the next few months, the results of Morpheus8 and Ultherapy will slowly but surely kick in "revealing a tighter, tauter-looking visage." The dermal filler results are instant, with the face looking "brighter and happier, with eye bags softened and jowls noticeably smoother."  
How do I maintain these results?
As with anything, you need to stay on top of your maintenance needs. So, an annual check-up is recommended to see if there is any maintenance requirement needs. 
What do each of these treatments do? 
With Ultherapy, you can achieve tighter, firmer, and better-fitting skin without surgery thanks to its leading ultrasound technology. The FDA-approved Ultherapy treatment lifts and tightens skin on the face, neck, chin, brow, and, more recently, the décolletage, as well as improving wrinkles and lines.  
Using Morpheus8's advanced radiofrequency technology, your face will be contoured, lifted and tightened, giving you a more youthful appearance. As a result of Morpheus8's FDA-approved fractional technology, collagen production is promoted through skin, tissue, and collagen remodelling. 
As we age, our skin's ability to retain hyaluronic acid decreases. Dermal Fillers replace this natural supply. An individual's skin is immediately nourished and lifted by hyaluronic acid facial fillers. 
See our Dr Matthew Jarvie-Thomas walk you through a Morpheus8 treatment with actress Linda Lusardi and founder of The Tweakments Guide.