By Dr. TRACY MOUNTFORD, MBBS MBCAM
The new year is always a time to look forward to a brand-new journey. Time for new opportunities, new ideas, new ways of doing things and maybe also a new approach to your aesthetic wellbeing.
Why not start afresh by making the new year all about you. With our range of top cosmetic non-surgical treatments, we can help put you on the right path to a fantastic new look. Whether it's giving your face a youthful boost or kickstarting the year with a non-surgical fat loss regime, we have the very best non-surgical solutions out there to fast-track your results.
Top Treatments for 2024
Discover our best high-impact treatments to start the new year off in style. From skin-tightening procedures to body sculpting and facial rejuvenation, we've got you covered for the new year ahead.
Your Body 
CoolSculpting
If improving your physique is your No 1 goal for the new year, then why not embrace our No 1 fat freezing treatment? Freeze away stubborn pockets of fat across key areas of your body with our FDA-approved CoolSculpting treatment. This advanced technology reduces fat across problem-prone areas like love handles, muffin tops, saddlebags, banana roll fat, inner thighs, outer thighs and double chins. All you have to do is relax during a 30-60-minute session, while the CoolSculpting applicator breaks down your targeted fat. Achieve sculpted results as early as four to six weeks after treatment, without any invasive surgery or hitting the gym.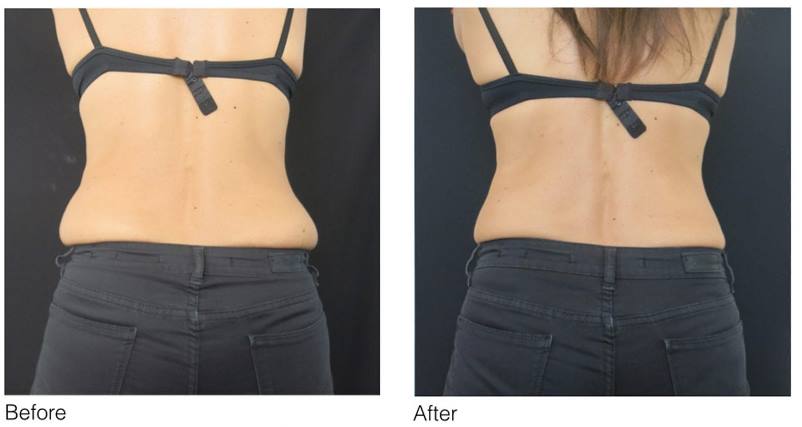 Get in touch about CoolSculpting
EMSculpt
If muscle-building and muscle-tone is more your thing, then why not consider our EMSculpt treatment? This advanced technology uses electromagnetic energy to stimulate thousands of muscle contractions in one short 30-minute session. You can give your abs or six-pack greater definition, strengthen your biceps and triceps or even achieve a butt lift. Just one treatment equates to 20,000 sit-ups or squats, delivering a 16% increase in your muscle mass 2-4 weeks post-treatment.

Your Skin – our skin-tightening answer
As we age, we lose tightness and firmness in our skin as our collagen and elastin stores gradually deplete. But what if you could restore these beautifying skin proteins without surgery, creams or injections? This is where our skin tightening treatments can assist.
Ultherapy
Combat the sagging effects of gravity with our award-winning Ultherapy treatment. This leading ultrasound procedure has the power to give you a facelift without any invasive techniques. Smooth away fine lines and wrinkles, minimise jowls or tackle your turkey neck with its lifting and firming properties. Collagen and elastin stores are deeply rebooted to give your skin strength, elasticity and support. With its discreet yet transformational results, it has rapidly attracted a host of celebrity fans, including Tess Daly, Ultherapy's UK Ambassador. Explore Tess Daly's Ultherapy journey in our dedicated blog.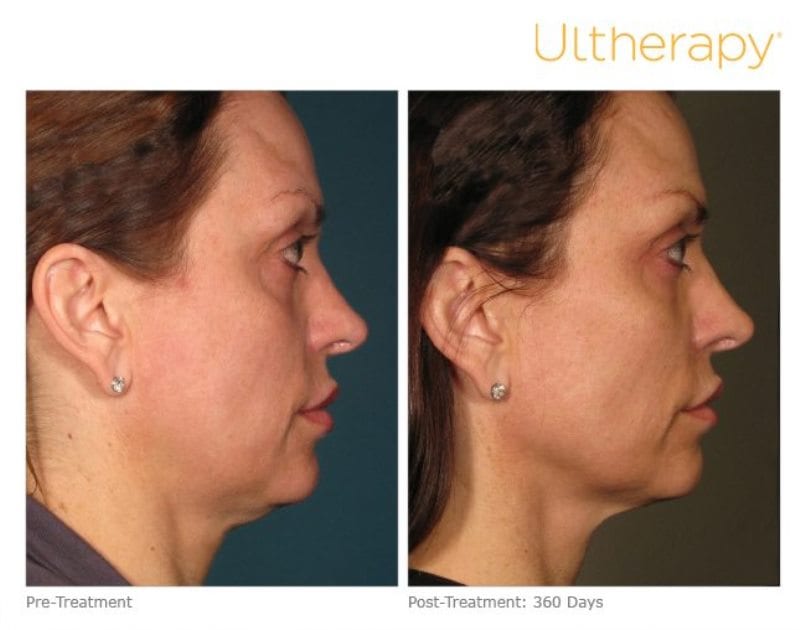 Thermage FLX
Another skin tightening wonder is Thermage FLX, a radiofrequency treatment that contracts natural skin collagen stores for a refreshed and rejuvenated look. Its stimulating thermal technology jumpstarts your body's own natural collagen renewal process, giving you firmer, toned and youth-blessed skin without any surgery or downtime. Attain smoothly contoured skin 2 to 6 months after one single treatment session, as your inner collagen stores are restored.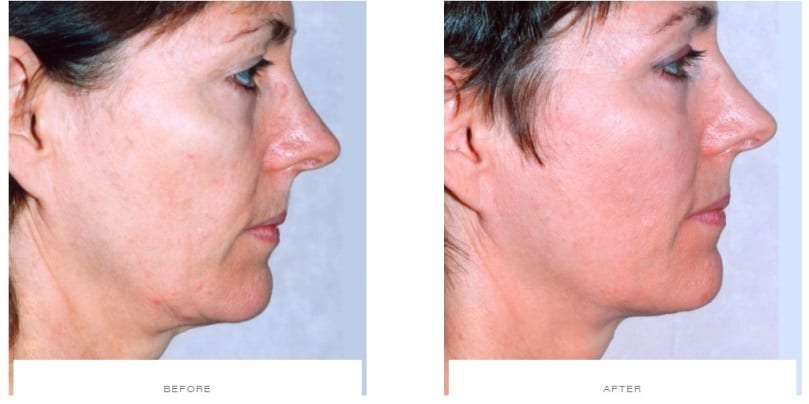 Get in touch about Thermage FLX
Dermal Fillers
If you want to make your face the focus of attention this year, then dermal fillers are a great place to start. These revitalising injections of hyaluronic acid work to restore volume to sagging or hollowed out areas of the skin that have lost their firmness and smoothness. We apply our dermal fillers delicately and discreetly to create a natural, airbrushed finish that smooths out fine lines while bringing back a youthful glow to your skin.
The beauty of dermal fillers is that results are instant, and last from 9 to 18 months. Treatments are also versatile, allowing you to target multiple areas and issues across your face, including forehead lines, crow's feet, hollowed-out tear troughs, cheeks, caved in temples, drooping lips or downturned mouth corners and more. It's one of the easiest and quickest ways to redefine your new year face with stunning visible results.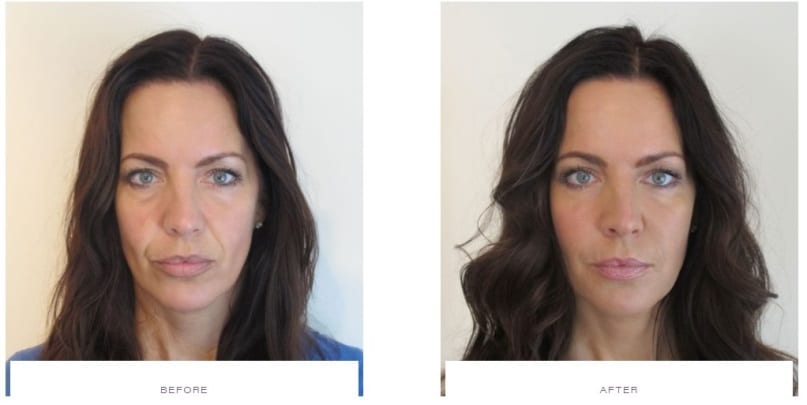 Get in touch about Dermal Fillers
Why choose The Cosmetic Skin Clinic?
At The Cosmetic Skin Clinic, we have an unrivalled reputation for expertly delivered cosmetic results. Find us in Top Doctors – Tatler's Beauty and Cosmetic Surgery Guide 2023.
As an experienced and trusted treatment provider, you can rely on us to deliver the new year results you need. Many of our patients have verified this in our 5-star Trustpilot ratings. So if you need a new year revamp, then look no further. Our top 2023 – 2024 treatments will get you where you want to be.
Find out more about our treatments by booking a consultation with us now. Or call our London and Bucks clinics directly on 0330 433 2175.
Our London clinic is conveniently located 2 minutes away from the famous Harley Street and close to Mayfair, Regent's Park, Hyde Park, Soho, Kings Cross and surrounding areas.
Our Buckinghamshire clinic is located in the beautiful Stoke Poges. We are close to Slough, Beaconsfield, Marlow, Wembley, Windsor, Gerrard's Cross.