By Dr. TRACY MOUNTFORD, MBBS MBCAM
Tess Daly reveals how she has used Ultherapy's leading collagen-boosting technology to maintain her beautifully ageless face.
As a much-loved model and TV personality, and the celebrated presenter of Strictly Come Dancing in the UK, Tess Daly is renowned for her natural beauty inside and out. Today, she exclusively reveals how she has chosen Ultherapy, the world's leading non-surgical skin tightening and lifting treatment, to help maintain and enhance her fresh and natural look.
Tess explains why she is a fan of this world-class skin rejuvenating treatment: "I believe in investing in my skin as I do in my general health, looking after what you have got. Ultherapy® works with your own skin to leave you looking refreshed and like you have had a good 8 hours sleep. Ultherapy® only took an hour with no downtime, and over time my skin felt more radiant, boosted and fresh."
Rebuilding Collagen and Elastin with Ultherapy
As we age, skin loses collagen and elastin due to the interplay of genetic, environmental and lifestyle factors. It is estimated that we lose approximately 1% of collagen each year from the age of 25 onwards! Collagen is like the scaffolding in our skin that keeps it lifted, and elastin makes it spring back into place. With less collagen and elastin, our skin succumbs to gravity and starts to wrinkle and sag. Ultherapy® targets this process by stimulating the production of new collagen and elastin stores, helping skin to appear smoother, lifted and tightened.
A Skin Tightening & Lifting Gold-Standard
Understanding that Ultherapy® is acclaimed by experts as the gold-standard device for non-surgical skin lifting and tightening, Tess underwent the non-invasive collagen-boosting treatment 18 months ago, followed by a targeted top-up of her jawline area in November 2020. Tess is passionate about looking after her own natural beauty and wants to help others do the same, which is why she is the latest celebrity to endorse the benefits of the Ultherapy treatment.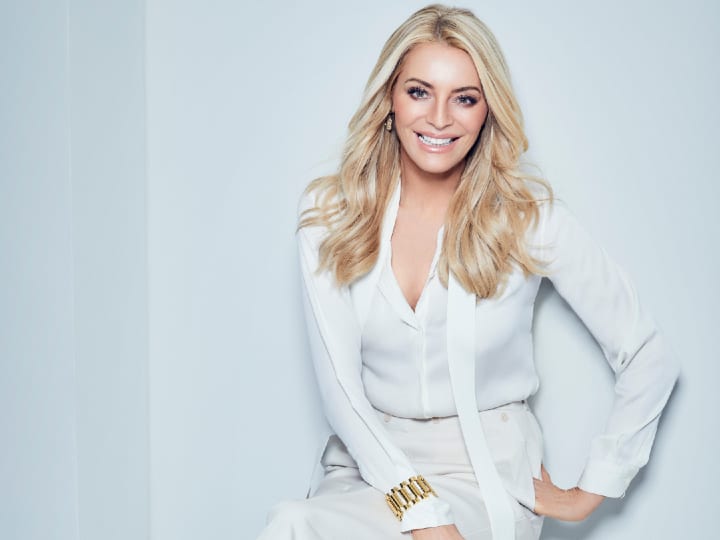 Tess Daly's Ultherapy Treatment
A typical Ultherapy treatment takes just one hour to complete, and there is zero recovery time needed after the treatment has taken place. This makes it ideal for patients who want to experience maximum skin tightening and lifting benefits quickly and effectively, without surgical side effects. This made the treatment stand out for Tess, who commended how quick and easy it was to complete.
Patients are also free to put their makeup straight back on after having the treatment and can leave their treatment clinic on the very same day as being treated, just like Tess did when she had her Ultherapy experience.
The results are also long-lasting, with many patients experiencing tighter, firmer and more replenished skin for over one year after just one treatment session.
Best Skin Tightening Treatment
Ultherapy® is also great for patients who may want to target a specific problem area. As well as a full-face refresh, you can also treat smaller areas like the brow, lower face, neck or décolletage. During an individualised consultation, we can determine the most beneficial treatment areas for your own beauty needs and goals. At The Cosmetic Skin Clinic, your expert practitioners can use the unique Ultherapy® visualisation feature to show you exactly where you are losing collagen and where you would benefit from collagen and elastin stimulation.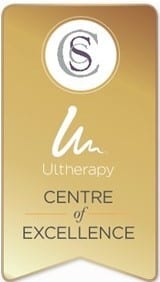 Ultherapy Excellence
We are delighted that Tess has decided to share her great experience with Ultherapy,® as we believe more women deserve to give their collagen and confidence a boost! The Cosmetic Skin Clinic is the Centre of Excellence for Ultherapy® and has been awarded by Merz as the number 1 Ultherapy® clinic in the UK for the last 9 years in a row. So we can assure you that you will experience first-class results when opting for an Ultherapy® treatment with us.
As Tess concludes in her Ultherapy interview in The Telegraph, investing in your natural beauty is always worth it:
"We've only got one skin for all of our lives, which is why I really believe in investing in my skin. I look after my body through good food and exercise, and I want to invest in my skin's future, too."
To find out more about Ultherapy®, complete our online enquiry form. Alternatively, contact our London and Buckinghamshire clinics on the following number, 0330 057 9047.