By Dr. TRACY MOUNTFORD, MBBS MBCAM
Dermal Fillers are a non-surgical cosmetic treatment that has blossomed in popularity across the globe. Dermal Fillers in London are a high priority for local and international patients, with many looking for Dermal Filler treatments in Harley Street. We will explain all about dermal fillers, from what they are, brands, how natural they look and why The Cosmetic Skin Clinic is the best clinic to offer you treatment.
WHAT ARE DERMAL FILLERS?
In the course of natural aging, the skin loses hyaluronic acid (HA) production and collagen breaks down, which helps keep the face looking youthful. The first signs of ageing occur when this elasticity gradually loses its effect. Some of the first signs include wrinkles, sagging skin and reduced fullness in the lips.
At The Cosmetic Skin Clinic, we use Hyaluronic Acid (HA) filler injections. These hyaluronic acid fillers are used to restructure the jawline, plump up lips and fill in lines around the mouth to restore your appearance and make your face look younger and fresher.
WHAT ARE THE BENEFITS OF HYALURONIC ACID DERMAL FILLERS?
Our bodies have the natural substance Hyaluronic Acid in our joints, eyes, and skin. Hyaluronic Acid is a humectant, meaning it can draw in and hold moisture. Hyaluronic Acid can actually hold up to 1000x its own weight in water – which is very impressive. So, with all this in mind, imagine a dermal filler that contains clear hyaluronic acid gels that mimic the natural hyaluronic acid in the skin. The vital ingredient of Hyaluronic Acid functions to soften, hydrate and volumise the skin.
WHAT AREAS ARE DERMAL FILLERS USED FOR?
Dermal filler injections  can be used on a number of areas of the face, ranging from the upper to the lower face. Key areas that can be treated include:
UPPER FACE
MIDFACE
LOWER FACE
EARS
Book a consultation at our clinic in London, near Harley Street
CAN FILLERS LOOK NATURAL?
Yes, fillers can look natural. At The Cosmetic Skin Clinic, we aim for a natural yet soft airbrushed look. With our practitioner's experience and training, we can achieve just that for you.
WHAT BRANDS OF DERMAL FILLER INJECTIONS DOES THE COSMETIC SKIN CLINIC USE?
When looking for Dermal Fillers in Harley Street, you need to consider what brand of dermal filler injections clinics are using. At The Cosmetic Skin Clinic, we only use FDA approved facial fillers from reputable brands such as Juvederm, Restylane and Teosyal.
BEFORE AND AFTERS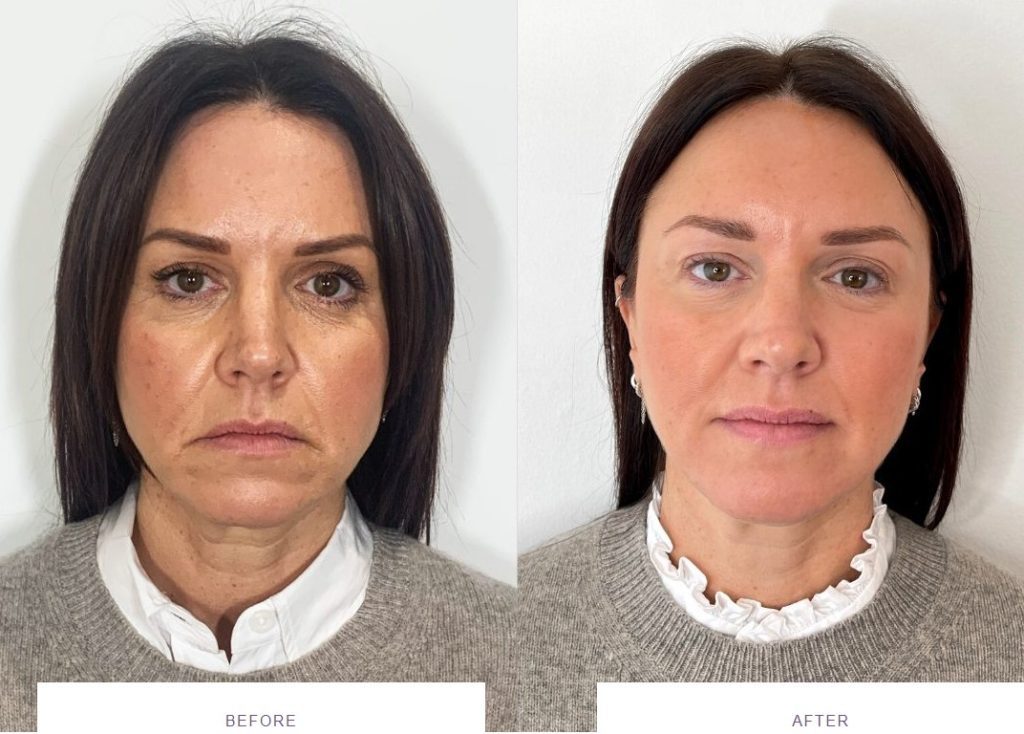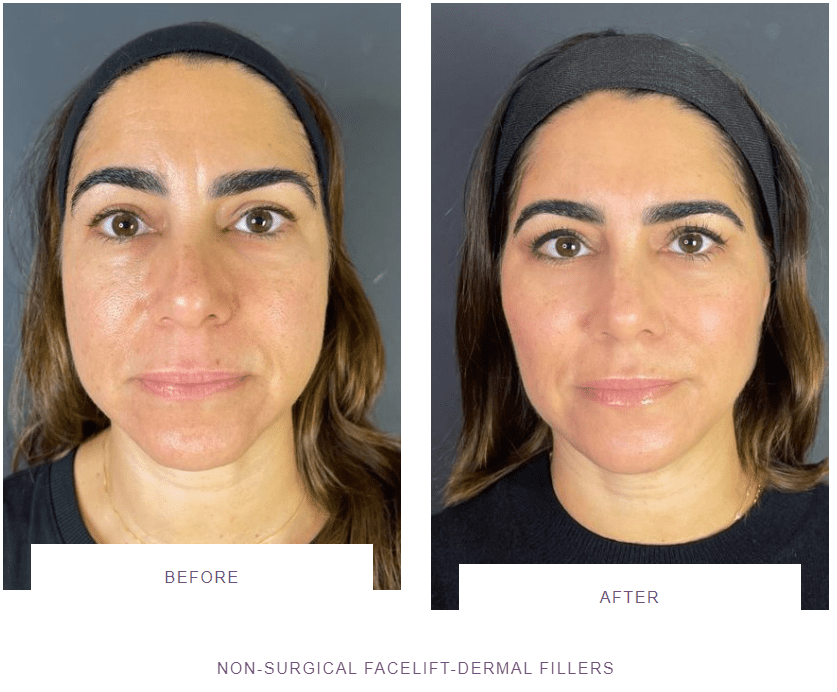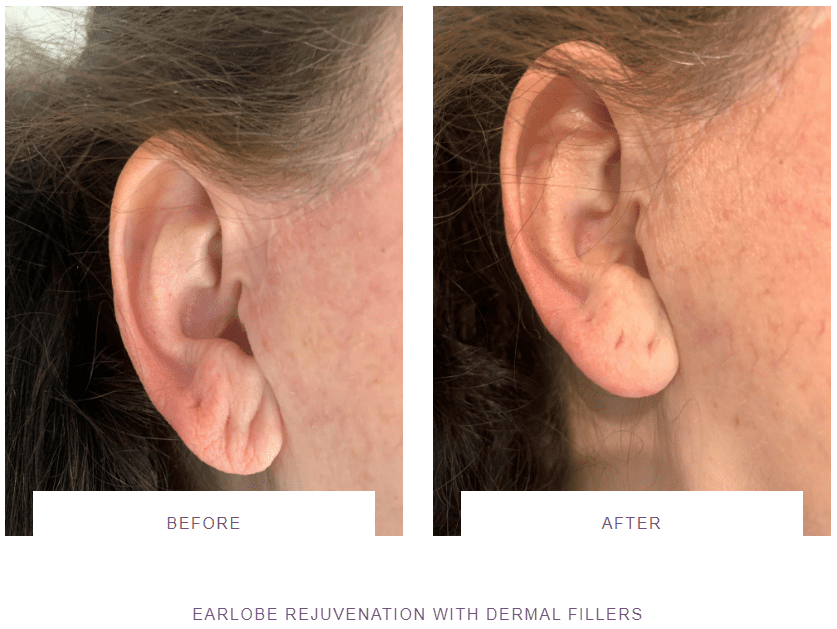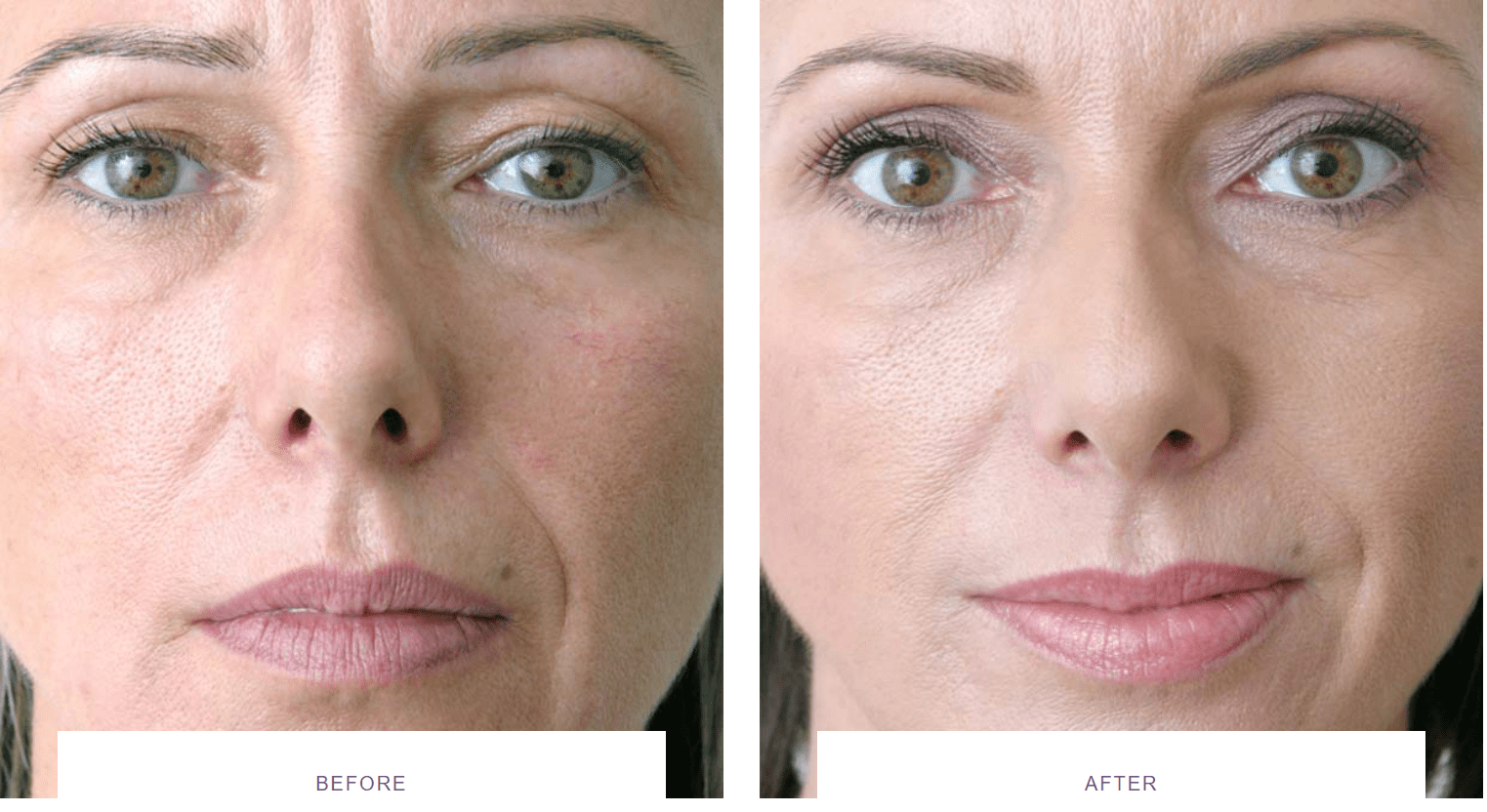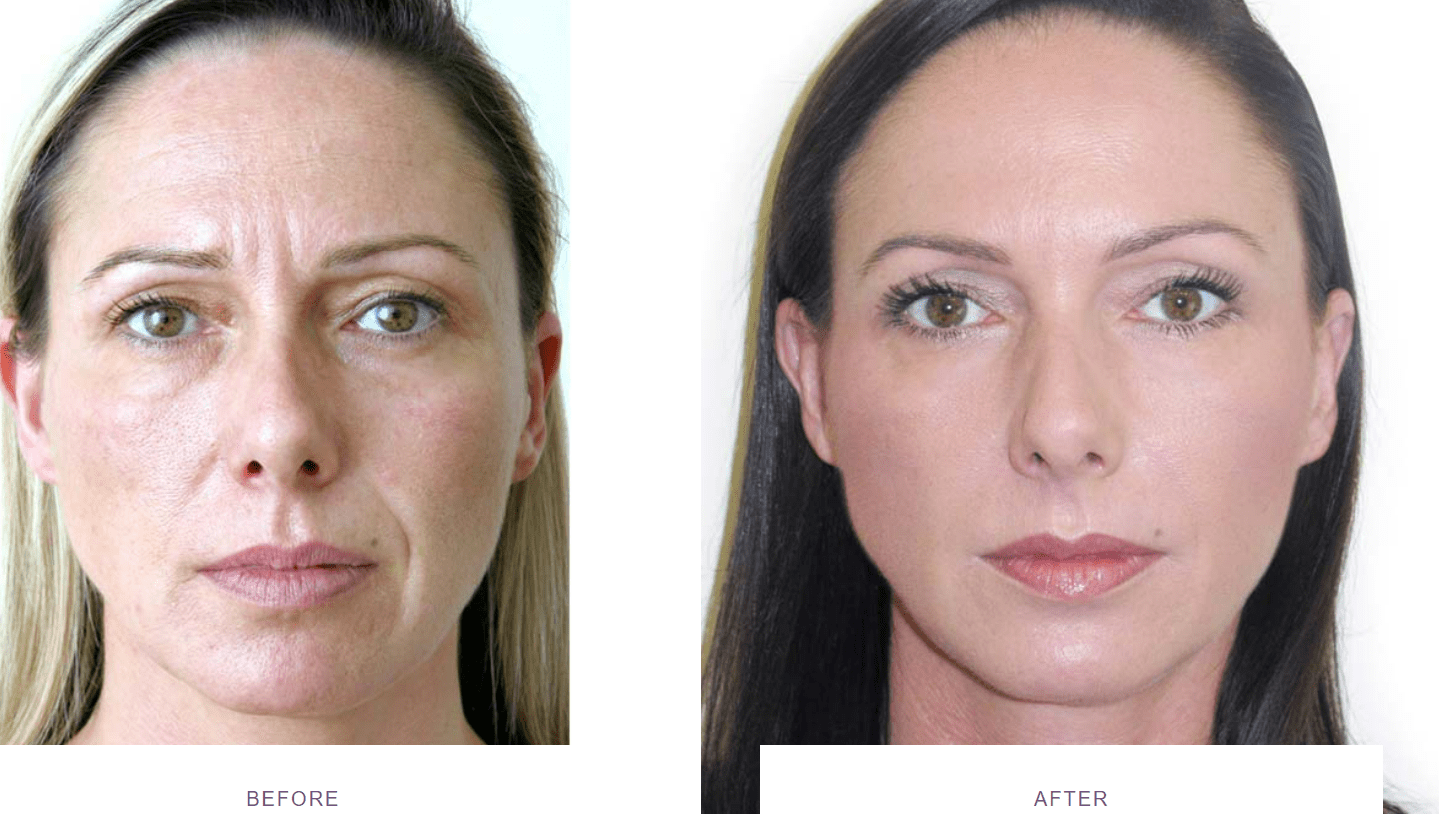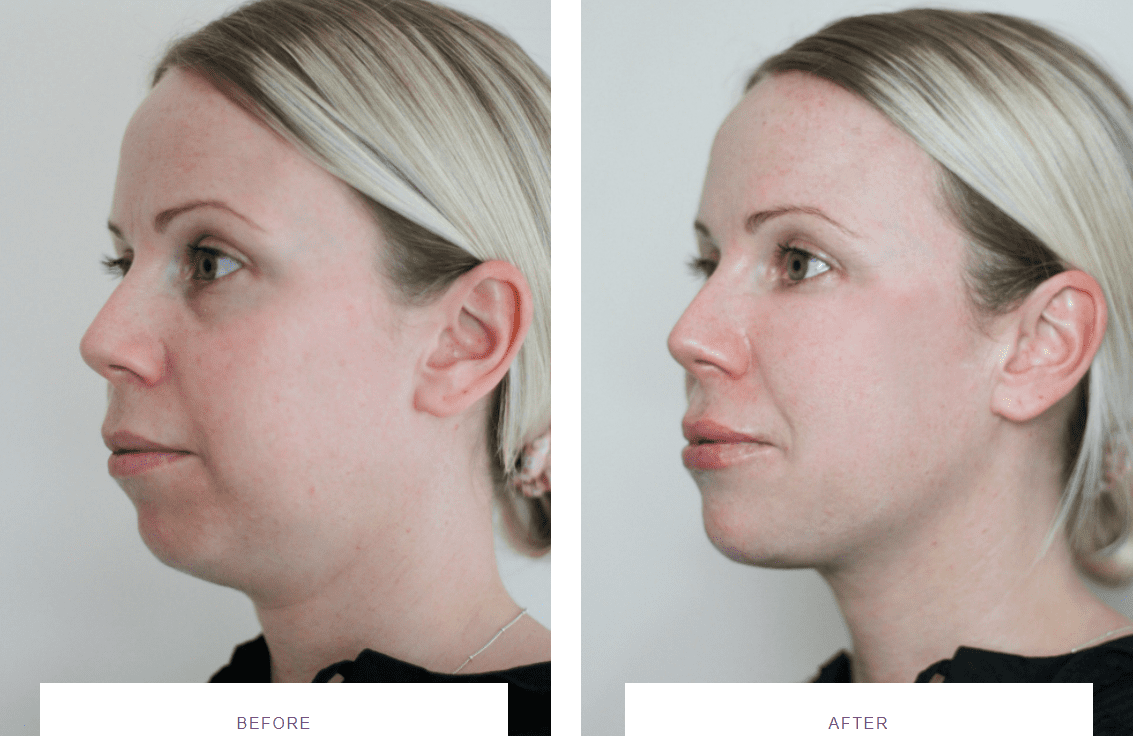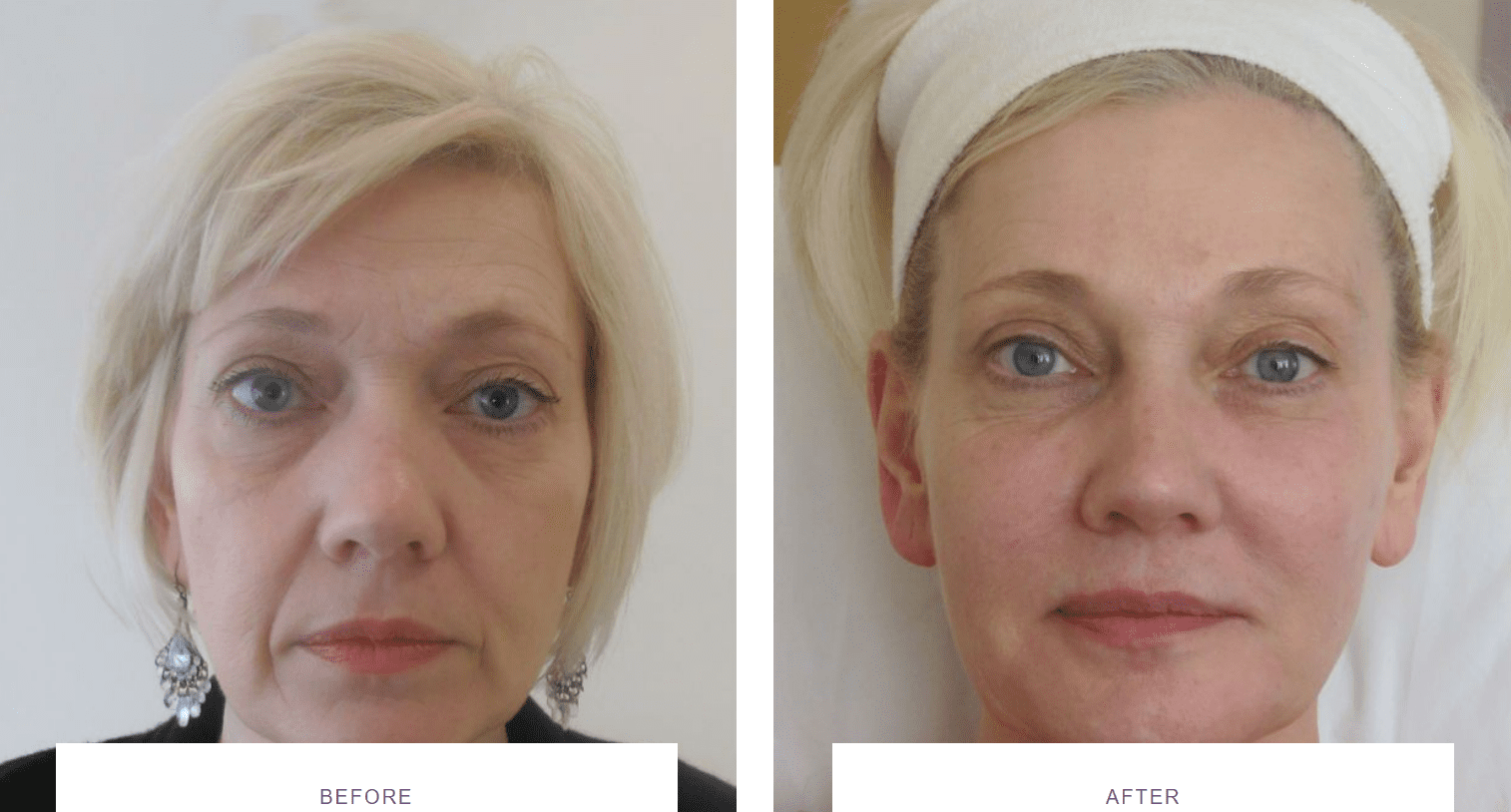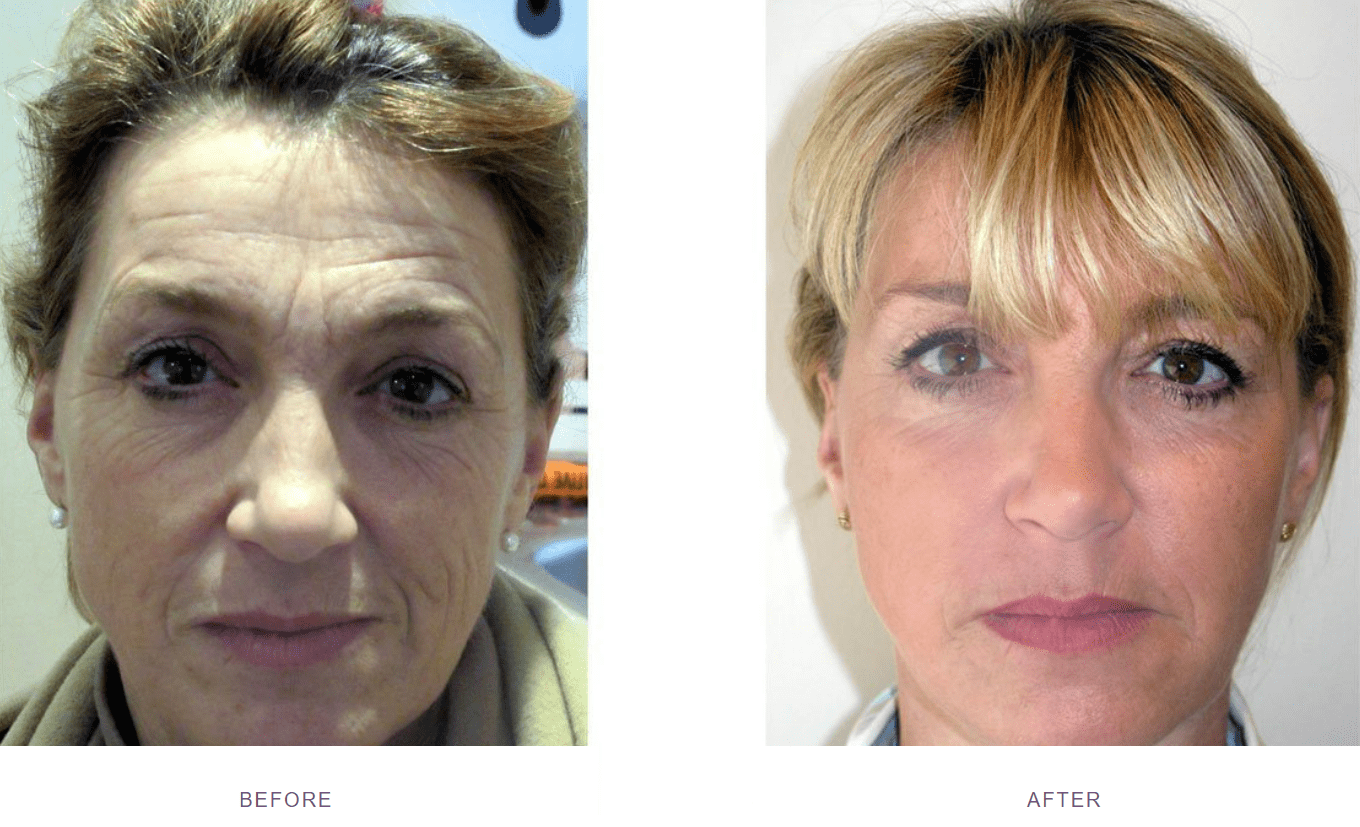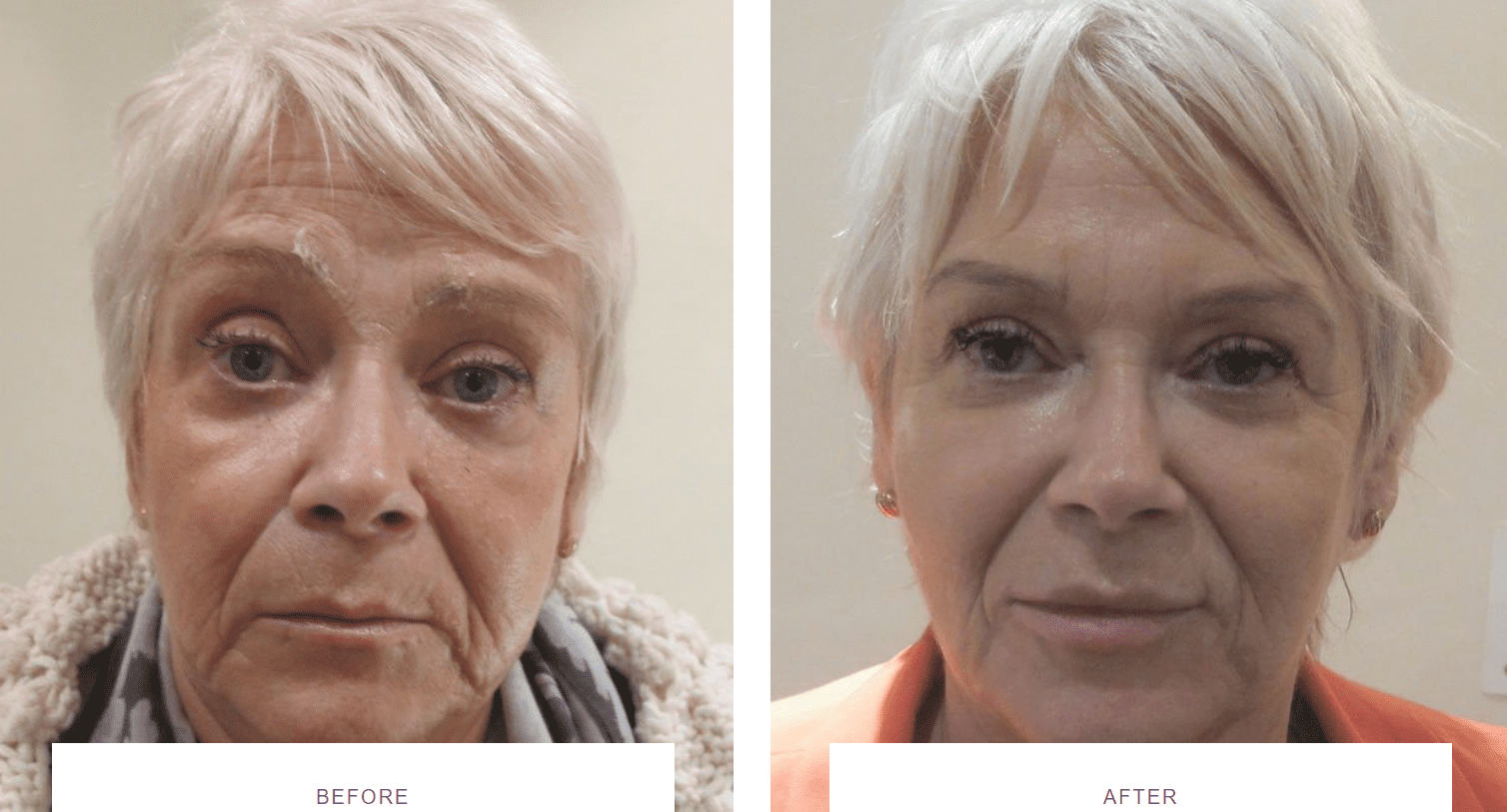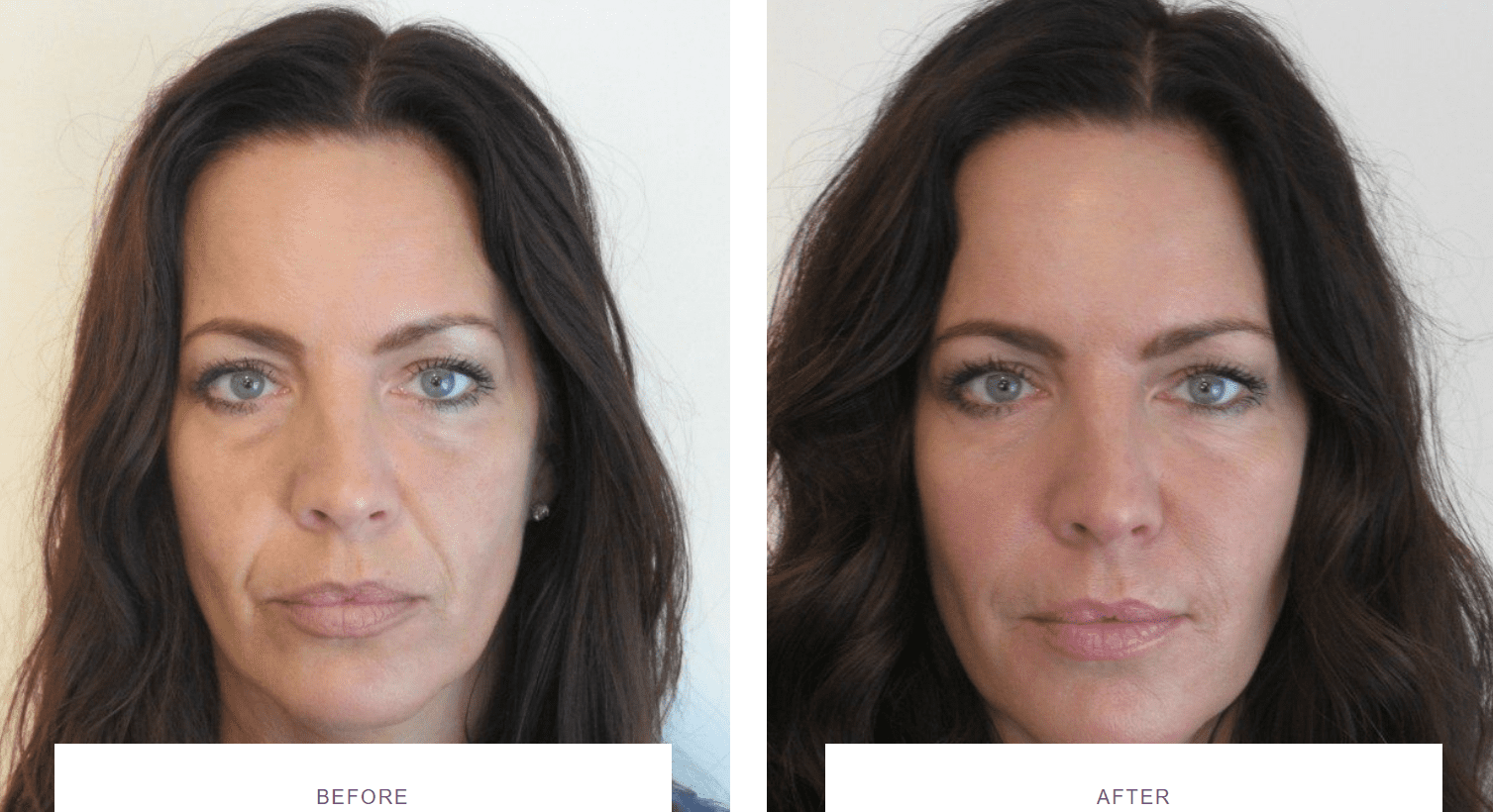 ARE DERMAL FILLERS PERMANENT?
Dermal fillers are not permanent. They, in fact, break down over time. Our dermal fillers are made of hyaluronic acid, so it breaks down after around 9 to 18 months. As it is a natural component in our body and skin, as already explained, it makes it last for longer.
Watch Dr Joanna Christou talk about how long do dermal fillers last:
WHAT IS THE REFRESH TIME?
As dermal filler can break down after around 9 to 18 months, however how long the dermal filler results last for is dependent on a number of factors. These include lifestyle, age and medical history. Your Cosmetic Skin Clinic medical practitioner will always give you the advice you require. They will provide their assessment on whether further maintenance treatments are needed to keep your natural appearance.
DOES GETTING FILLERS HURT?
No, getting dermal fillers should not be painful. At most it can feel temporarily uncomfortable, but no pain should be felt. When you get filler treatment by an experienced and qualified practitioner, you will feel no pain and minimal discomfort.
WHAT IS THE DOWNTIME?
There is little or no downtime with dermal filler injections. The treatment time usually takes between 20-30 minutes, and you can get back to your normal activities right away.
With dermal fillers, there is no need for allergy testing because they contain the naturally occurring component Hyaluronic Acid. HA is found in your skin and is also used in other medical treatments.
At most, with the little downtime, there can be the slightest swelling, but this can be easily camouflaged with makeup.
WHY GET DERMAL FILLERS AT THE COSMETIC SKIN CLINIC?
With our clinic being located less than 2 minutes from Harley Street London, patients choose us for our expert skills.  Our trained and experienced practitioners create bespoke and natural dermal filler results, setting us apart from other clinics. As a Multi-Award Winning, CQC registered medical clinic, our team of experts can be trusted to deliver impeccable service and dermal filler results.
With a highly skilled team of advanced aesthetic medical practitioners, cosmetic doctors and high-level medical aestheticians, your dermal filler treatment will look natural treating your concerns. It is our bespoke methodology to refresh your skin's appearance with an intelligent sprinkle of dermal filler.
With our state-of-the-art clinic, and practitioners meeting exacting dermal filler standards, you can expect a world-class service with natural and exceptional results. The Cosmetic Skin Clinic has over 500 reviews on Trustpilot and Google, where our patients have given their glowing recommendation and approval of their dermal filler experience. Have a look at some of these dermal filler reviews to help you make your choice.
WHERE CAN I GET DERMAL FILLERS NEAR HARLEY STREET?
Our London dermal filler clinic is based on Devonshire Road, right around the corner from Harley Street. You can find us at this address:
8 Devonshire Place, London, W1G 6HP
Our London dermal filler clinic is easily commutable from the following surrounding areas: Battersea, Bayswater, Belgravia, Chelsea, Earls Court, Fitzrovia, Fulham, Green Park, Hampstead, Highgate, Holland Park, Hyde Park, Islington, Kensington, Kings Road, Knightsbridge, Marylebone, Mayfair, Notting Hill, Primrose Hill, Regents Park, Soho, South Kensington, St Johns Wood, Victoria, West Brompton, Westminster and West End.
The nearest tube stations to our London clinic.
Book your consultation
Book your dermal filler consultation here or give our London clinic a call at 0330 433 1989.