Fat Freeze Treatment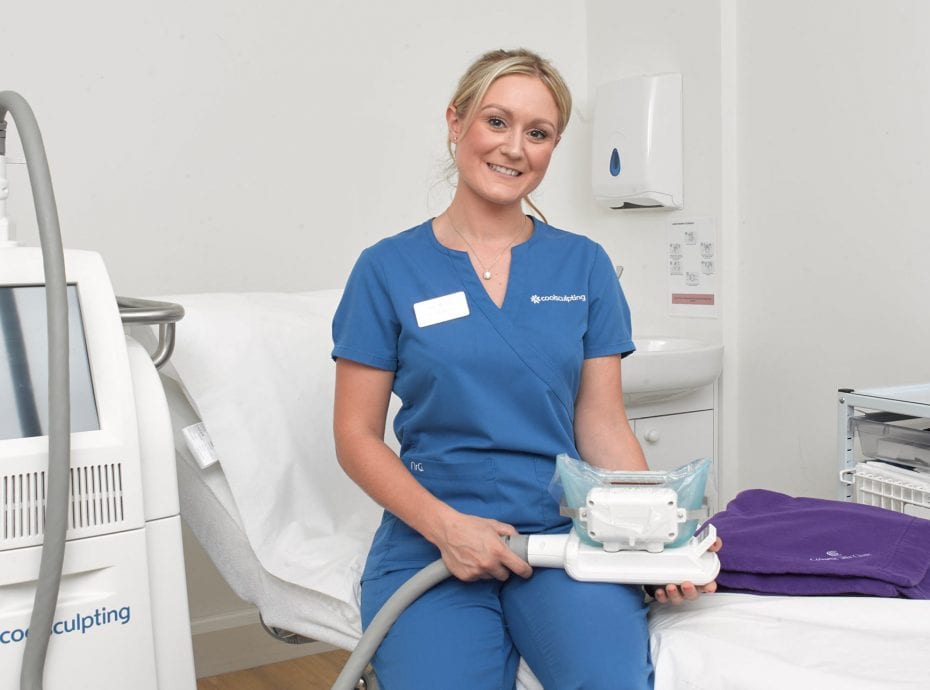 Fat freezing treatments are innovative non-surgical procedures that tackle unwanted areas of fat across the body.
CoolSculpting is one of the leading fat freezing treatments in the cosmetic industry today with over 17 million treatments performed worldwide. At The Cosmetic Skin Clinic our team of experts have 20 years of collective experience and have performed 50,000 treatments. Here, we run through key details about how the fat freeze treatment works, along with procedure details, fat freezing prices and fat freezing results.
What is Fat Freezing?
CoolSculpting's fat freezing treatment is technically known as cryolipolysis. This process uses cooling energy from a fat freezing machine to crystalise and break up subcutaneous fat tissues. This is the pinchable type that often obscures a person's muscle gains across multiple areas of the body, like the stomach, love handles or thighs. As a non-invasive alternative to surgical procedures like liposuction, it involves no side effects beyond some brief and mild discomfort while the procedure is taking place.
How does fat freezing work?
Fat freeze treatments work by freezing fat stores across targeted areas, agreed upon between the patient and practitioner. This targeted approach can eliminate fat cells by up to 27% within six months of treatment. Independent studies have shown that this generates significantly greater fat loss than other methods like ultrasound. It is also less intensive than arduous gym workouts or surgery. So patients can remove stubborn pockets of fat in an easy and clinically proven way to gain effective results.
An FDA-Cleared Fat Reduction Treatment
CoolSculpting is the only FDA-cleared non-surgical fat reduction treatment. Its benefits have been clearly verified in more than 50 medical journals and reports.
The treatment is therefore thoroughly researched and proven to carry out its intended task – freezing and removing fat in a safe way across targeted areas of the body. Other fat freezing methods that cost slightly less may exist, but they come with the risk of being potentially ineffective, with less accurate data to support their safety and efficacy. This is why CoolSculpting stands out as the best treatment in this field.
Book a complimentary consultation
Who can benefit from a Fat Freeze treatment?
A fat freezing treatment is for anyone who wants to tackle difficult-to-shift pockets of fat in specific areas. For instance, an otherwise healthy person might have a build-up of fat on their thighs, across their double chin, or on their arms, stomach or love handles. The beauty of a fat freeze treatment is that you can target just one area for fat reduction or take a series of treatments to tackle nearby and similar areas – like the inner thighs and outer thighs and the tummy region for instance.
It is perfect for fit individuals who regularly exercise, but who have not been able to successfully reduce fat stores in their body goal areas, like six-packs or back fat. However, it is important to recognise that fat freezing is not a direct treatment to tackle obesity. If you are seriously overweight, then CoolSculpting results won't show through. So it is best to address this issue first before seeking a fat freezing treatment.
The Benefits of Fat Freezing
One of the biggest benefits of a fat freeze treatment is its convenience. One single treatment can take as little as 35 minutes to complete. Our clinic also offers Dualsculpting, a new procedure that gives patients the option to treat two different areas of the body simultaneously. This can halve the overall treatment time. However, it is worth noting that Dualsculpting is not suitable for all areas of the body, but we can assess your suitability for it if you are interested in maximising your gains during a session.
Another key benefit is that fat freeze treatments don't require recovery time, so you can go about your normal activities straight after having it. Many people simply read or even catch up on a little sleep during treatment.
It helps patients to remove fat in a more targeted and effective way than exercise alone, as it is a highly strategic method. Patients can work to spot-target certain areas, without having to put themselves through excessive strain or discomfort.
A fat freeze treatment also has no ongoing costs associated with it. Once the areas of fat are reduced, there is no need to have the procedure again in six months or a year.
Fat Freezing Results
Fat cells don't immediately disappear once you have the treatment. On average, visible results begin to show through as early as four to six weeks after treatment. But best results tend to shine through after 14 to 16 weeks. This is once the body has had enough time to dispel the destroyed fat stores. At this point, patients will notice a visible improvement in their body shape and a significant reduction in the size of their fat bulges.
Fat Freezing CoolSculpting Cost
The cost of a fat freeze treatment varies from clinic to clinic, and also depends on the number of sessions you need. It is however crucial to remember that if a clinic is offering CoolSculpting at a significantly cheaper price, the patient should question the validity of the treatment being offered. Fat freezing took years to develop as a clinically proven treatment. So patients should always seek out fully accredited and qualified practitioners before deciding to go forward with the procedure. CoolSculpting keeps a record of all fully accredited clinics that use their products, and The Cosmetic Skin Clinic is on the register, giving you full peace of mind.
Fat Freezing Before and After
Discover how fat freezing can transform your body by viewing our fat freezing before and after photo gallery.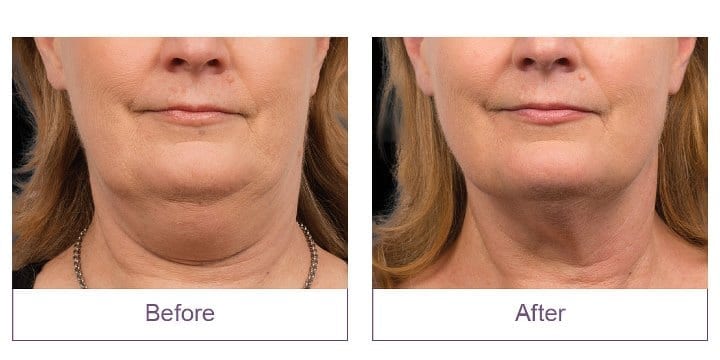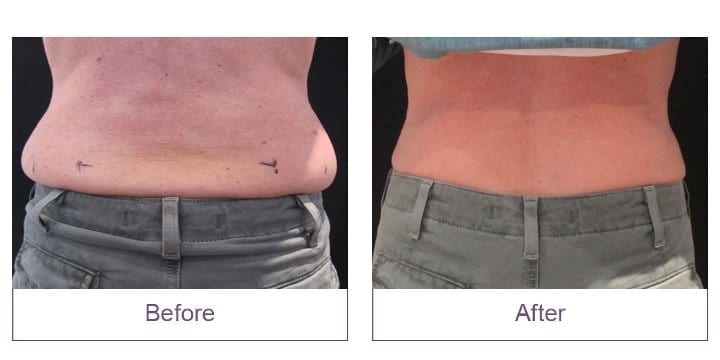 Fat Freezing at The Cosmetic Skin Clinic
The UK's Number 1 UK Clinic for CoolSculpting Fat Freezing
We are proud of our status as an award-winning fat freezing treatment provider. We have been voted as the number one clinic in the UK for CoolSculpting for the past six years in a row. This has given us an unrivalled reputation for our expertise, knowledge, trustworthiness and patient results. We also lead the way when it comes to fat freezing innovation, being the first clinic in the UK to offer CoolSculpting's next-generation CoolSculpting Elite applicators. Patients can treat double the amount of fat in one single session thanks to this innovative new system. Find out more on our dedicated CoolSculpting Elite page. 
Fat Freezing Reviews
We treat the highest number of people looking to use a fat freeze treatment and our customer ratings across all independent review sites is outstanding. Patients have rated our fat freezing services as 5-star on Trustpilot while giving us a 95% patient satisfaction rating overall. You can therefore trust our credentials and expertise when opting for a fat freezing treatment with us.
Finding out more about Fat Freeze Treatments
There is a wealth of information online relating to fat freeze treatments. Explore some of the links below to discover more:
Alternatively, book a consultation with us using our online CoolSculpting contact form. Or you can call our London and Buckinghamshire clinics directly to have a chat with us about the treatment: 0330 433 2175 (London and Bucks). We very much look forward to hearing from you.