By Dr. TRACY MOUNTFORD, MBBS MBCAM
Achieving a temple lift with temple filler
Many people know the power of dermal fillers when it comes to bringing back bounce to your jawline or giving your lips a glamorous boost. But what about the temples? This oft-forgotten area of the face is also worthy of some dermal filler attention.
The reason is that a loss of volume in the temples can have a big impact on the rest of the face. By targeting temple hollows with an injectable dermal filler, patients can achieve a lifted appearance in a non-surgical way. It's like having a mini facelift, without the need for scalpels.
What is a temple filler?
Temple fillers are non-surgical injections that reinvigorate the temples like a mini facelift. They drive moisture and volume back into the temporal area using a biodegradable hyaluronic acid (HA) gel.
Hyaluronic acid is a naturally occurring sugar that helps keep our skin plump and hydrated via water retention. By injecting hyaluronic acid back into depleted temple areas, the hyaluronic acid stores that have dwindled through time are replenished.
Why temples matter when it comes to facial beauty
Your temples give your upper face a smooth and contoured appearance. Face temples are the small flat areas that sit at the edge of your brows, running up to the tip of your ears and back to your hairline. They help to define and shape a youthful face when they are plump and full.
In a younger person, full temples help to cushion the face from the bone, helping the face shape to softly sweep downwards into a thinner jaw. This creates the much celebrated 'heart-shaped face' in women and a solidly defined upper face in men. Full face temples are therefore key when it comes to creating a well-shaped and balanced facial appearance.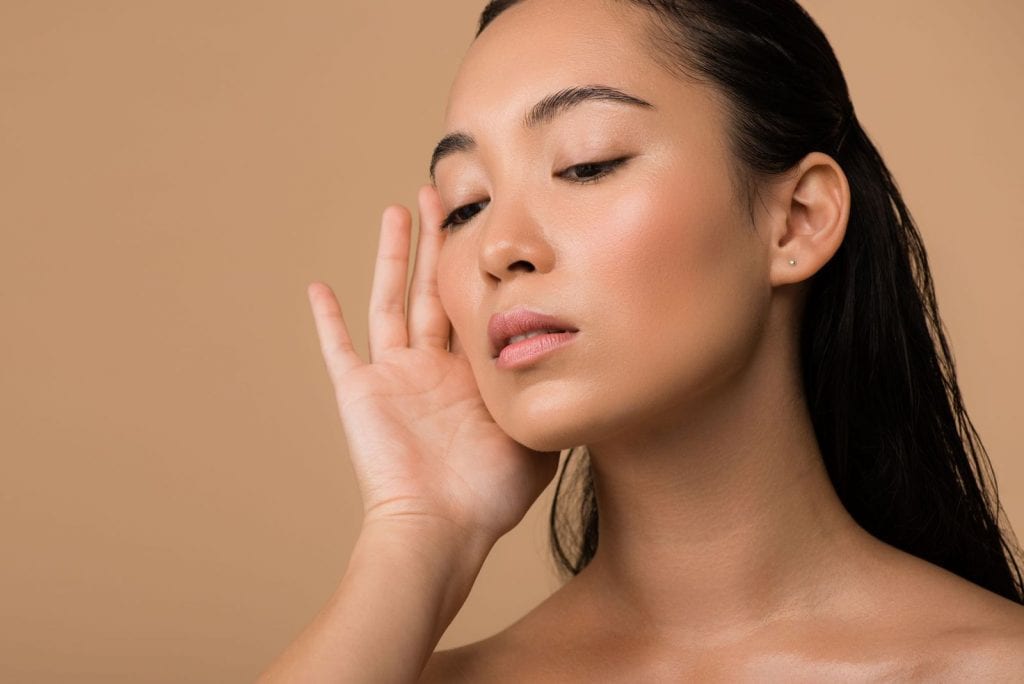 The beauty benefits of temple fillers on face
Temple filler injections can deliver a mini facelift without surgery. When HA is injected, it acts like an inflated cushion to support tissues that have lost volume or elasticity. So, by restoring this cushion, an individual's temporal area is noticeably recontoured and brought back to its youthful appearance.
The temples also affect the structures that surround them, so by re-volumising this area, face roundness is restored. By strengthening scaffolding, the mid to lower half of the face, like the cheeks and nose-to-mouth lines are also minimised.
Individuals often cannot believe just how much of a difference a temple filler can make. Many patients have reported feeling up to 5 years younger after just one single temple lift treatment from us.
Take a look at the below temple filler before and after photo to see the amazing results that we achieved for our patient.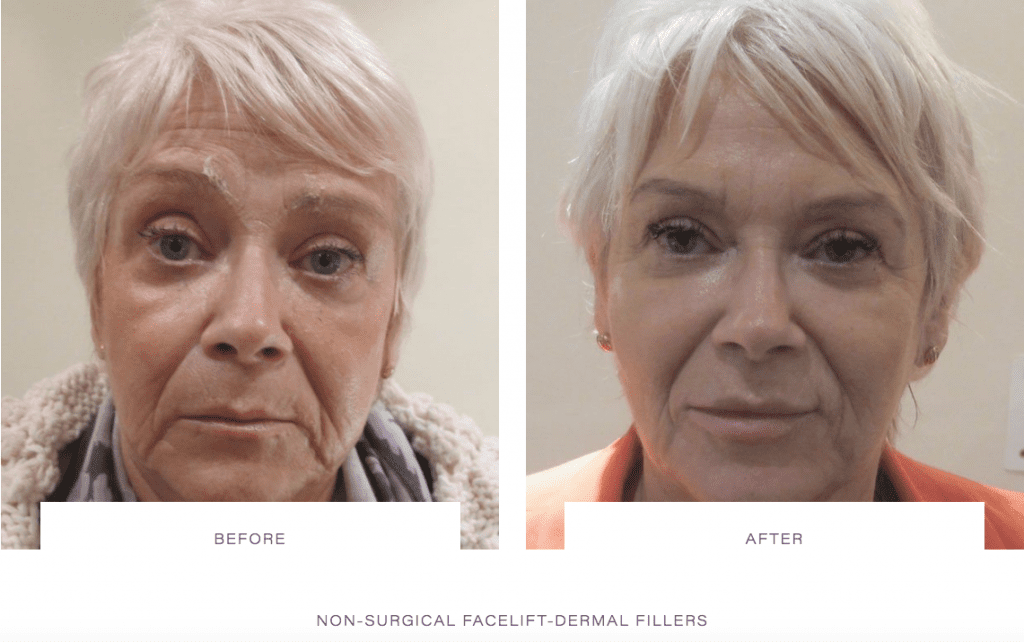 The best temple lift fillers
Some of the best fillers for a temple lift are those that tone and firm the skin in a soft, airbrushed way. At The Cosmetic Skin Clinic, we only use premium FDA-approved treatments made of biocompatible materials with proven long-lasting results. High-density fillers like Radiesse, Restylane and Juvéderm Voluma are more robust, making them ideal to treat the temple area. This zone tends to hollow out more acutely than others thanks to the combined loss of bone, fat and collagen.
Using thicker fillers for temple lifts also has the added benefit of longer-lasting results, with treatments like Juvéderm Voluma, for example, lasting up to eighteen months.
However, the average duration varies by patient. Consulting a trained cosmetic specialist will help you understand the best treatment for your needs while determining the expected duration of results.
Why do we lose volume in the temples?
As we age, the temporal area begins to suffer from bone and fat loss. Our skin also loses collagen at a rate of around 1% per year, an essential protein that helps to keep our skin springy and firm. But as bone, fat and collagen deplete, our skin gradually loses its scaffolding, leading to sagging and hollowed-out skin.
When this occurs in the temples, a concave or 'sunken' depression can form between the brow, hairline and cheeks, giving us a 'caved-in' look. Drooping skin around the temples can also worsen the appearance of crow's feet while forcing our overall face to take on a less rounded look.
Who is vulnerable to getting hollow temples on face?
Slim individuals suffer more volume loss in the temples because they have less support from fatty tissues to begin with. Those who have also lost a lot of weight or those who frequently exercise are also more vulnerable.
Typically, volume depletion begins to accelerate in an individual's late twenties, but may not be fully noticeable until they reach later life stages.
Volume loss in the face temples may not even be picked up as many people are simply unaware that temples also age. It's only after treatment that many people realise just how impactful a temple filler treatment can be.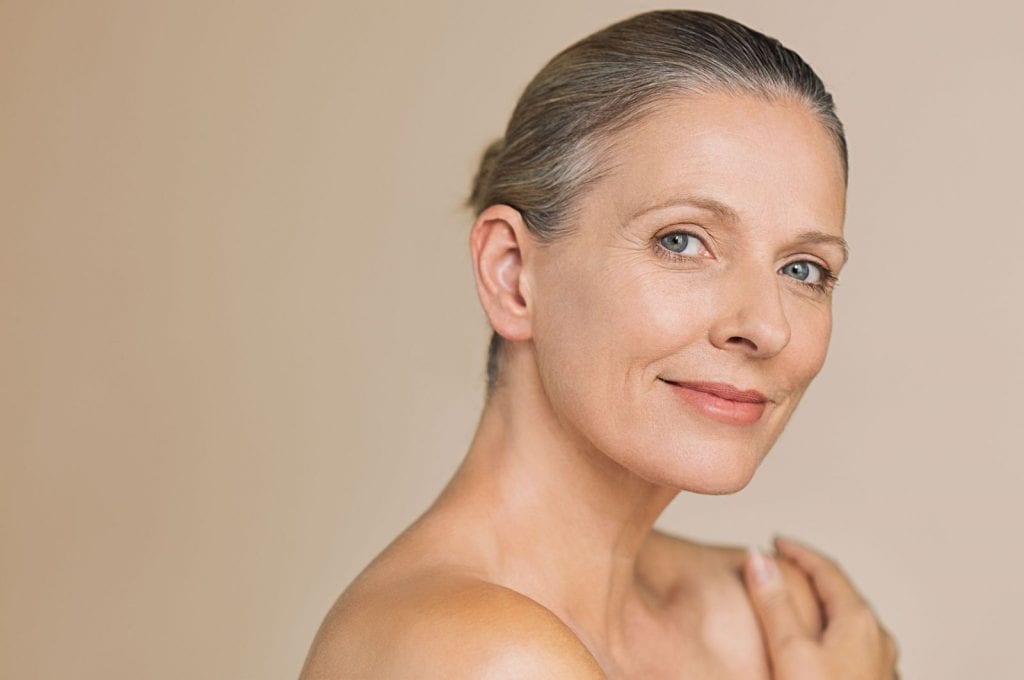 Find out more about temple fillers
As with all treatments, the first step when considering dermal fillers in the temples is to have a detailed consultation. This stage is vital. It allows the cosmetic specialist to understand your skincare goals while ensuring that the recommended fillers are most appropriate to your temple hollowing and volume loss needs.
Temple fillers at The Cosmetic Skin Clinic
At The Cosmetic Skin Clinic, our reputation is unrivalled for dermal filler treatments. Dr Mountford, the clinic's founder was named as one of the top filler doctors in the UK in the 2019 Tatler Cosmetic Surgery Guide. Her training and one-to-one mentoring ensure that all of her medical team meet exacting standards. So you are always in exceptional hands when opting for a temple filler treatment with us.
Watch Rosie Green, a beauty journalist at Red Magazine, talk about her experience with dermal fillers.
Watch the interview below:
For more information on temple fillers, contact our dermal filler clinics in both Bucks and London. Book a private consultation with us at our clinics in London, near Harley Street and Stoke Poges, Buckinghamshire by giving us a call on 0330 433 2175.
How To Find Us – Temple Filler near me
The Cosmetic Skin Clinic in London is within easy walking distance of Oxford Circus, Bond Street and Baker Street tube stations. You can also easily reach us by train via Paddington and Kings Cross St Pancras Train Stations.
The Cosmetic Skin Clinic in Stoke Poges, Buckinghamshire is close to Gerrards Cross (Chiltern Railway), Slough's (First Great Western) station. It also has great transport links via the M25, M4, M40 and A40 roads, linking the clinic to Wembley, Windsor, Beaconsfield, Marlow, Richmond, Kingston upon Thames and the Surrey area.