By Dr. TRACY MOUNTFORD, MBBS MBCAM
We wanted to shine a light on our amazing Stoke Poges team. To help you get to know just why The Cosmetic Skin Clinic is so great, we want you to meet our Buckinghamshire team and find out exactly what each one specialises in, why they are loved by our patients and more.
Dr Johanna Ward
BA (HONS) MBBS DRCOG MRCGP / Cosmetic Doctor and GP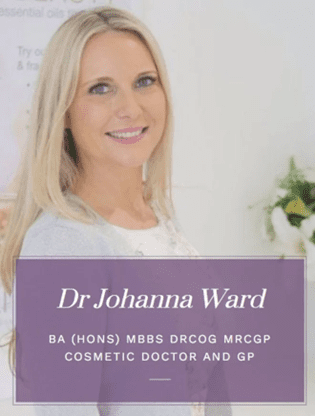 Dr Johanna Ward is an advanced cosmetic injector and certified trainer who trained with Dr Zein Obagi. With an approach that is steeped in science and the study of skin health and ageing, you know you're in good hands with Dr Johanna Ward.
For good reason, her incredible attention to detail and artistic flair has earnt a loyal client following including Royalty and Hollywood A-Listers. Her expertise is often sought by the media to comment about all things ageing, dermatology and nutrition related.
Dr Johanna Ward's specialties include:
Our patients say:
"Professionalism was to the highest standard… Needless to say I am thrilled with the natural results… Dr Ward is extremely knowledgeable in all aspects of aesthetics."
Find out more about Dr Johanna Ward here.
Dr Matthew Jarvie-Thomas
MA (OXON) BM BCH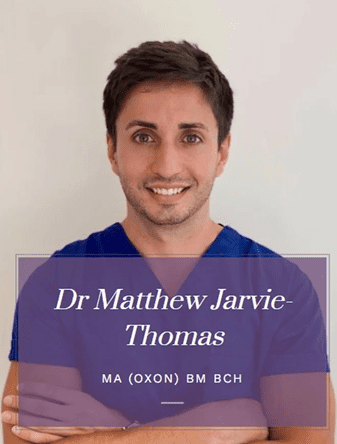 In addition to being a published author on matters of plastic surgery and oncology, Dr Jarvie-Thomas also has a special interest in advanced non-surgical aesthetics and anatomy. For each patient, Dr Jarvie-Thomas combines his scientific expertise with his anatomical knowledge to achieve personalised and natural results. He offers a range of non-surgical aesthetic procedures and featured for the first time in Tatler's Top Doctors for his results in non-surgical lifts.
Dr Matthew Jarvie-Thomas specialities include:
Our patients say:
"I am thoroughly impressed by my whole experience and cannot thank Dr Matthew enough – I am thrilled to have found such a talented doctor."
Find out more about Dr Matthew Jarvie-Thomas here.
Tara Jackson
RGN SENIOR AESTHETIC MEDICAL PRACTITIONER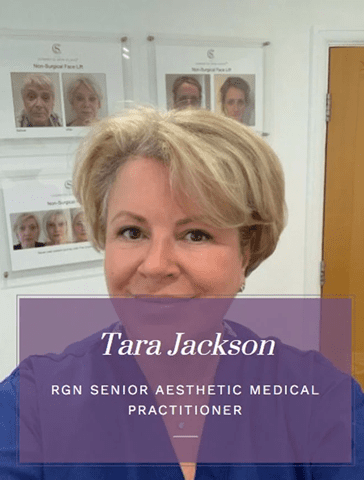 As an advanced Injector and Ultherapy trainer, Tara has performed over 30,000 treatments in 18 years, and has earned high praise from the press and her patients for her dedication to achieving natural-looking results. She understands the benefits of combining treatments to reach the best results through a 360-degree approach, which is why her patients return time and time again.
Tara Jackson specialities include:
Our patients say:
"I recommend Tara to everyone; she is so personable and talented…Tara is so patient and understanding and my results always look really natural."
Find out more about Tara Jackson here.
Sylvia Chrzanowska
RGN SENIOR AESTHETIC MEDICAL PRACTITIONER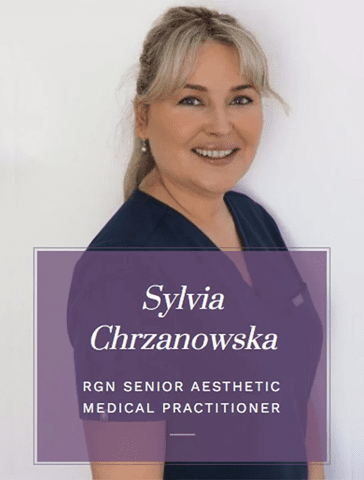 Sylvia has been practising advanced non-surgical aesthetic treatments for 18 years. She specialises in facial harmony and volume replacement achieving soft, subtle natural results for full facial rejuvenation. In addition to offering her patients a variety of options tailored to their individual needs, Sylvia ensures that they receive the best cosmetic results time after time with the highest level of care and attention.
Sylvia Chrzanowska specialities include:
Our patients say:
"I've been seeing Sylvia for my treatments for the last couple of years and she is amazing! Knowledgeable and professional – I'm always so pleased with the results."
Find out more about Sylvia Chrzanowska here.
Georgina Bannister
RGN SENIOR AESTHETIC MEDICAL PRACTITIONER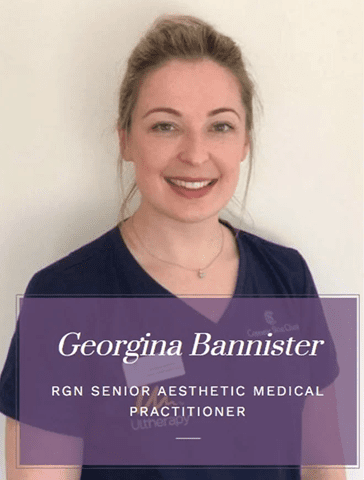 Georgina is passionate about the results that can be achieved when combining injectables with the latest technologies. Her attention to detail and interest in treatments that address skin tone and texture. She is highly skilled in advanced muscle relaxants and dermal filler facial rejuvenation treatments delivering natural looking results for a 'fresh faced' appearance.
Georgina Bannister specialities include:
Our patients say:
"She's so experienced and knows exactly how to achieve the results I want. She's a real perfectionist which is exactly what you want from an aesthetic practitioner."
Find out more about Georgina Bannister here.
Rachael Irwin
RGN AESTHETIC MEDICAL PRACTITIONER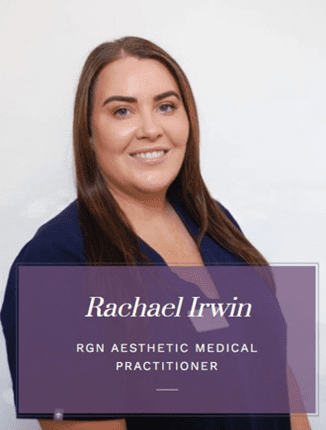 Rachael's knowledge of facial anatomy and passion for a tailored approach has enabled her to offer a wide range of treatments including our latest medical grade skin treatment plan, AlumierMD. Her expertise includes acne, aging, discolouration, redness-prone skin, sensitive skin, and blemish-prone skin concern, and how to correct it with the right Alumier product.
Rachael Irwin specialities include advanced:
Our patients say:
"I am so pleased with the results from my tweakments and so grateful to Rachael and The Skin Clinic for a professional and personal tailored experience with wonderful results"
Find out more about Rachael Irwin here.
Ria Murch
NVQ LEVEL 4 SENIOR MEDICAL AESTHETICIAN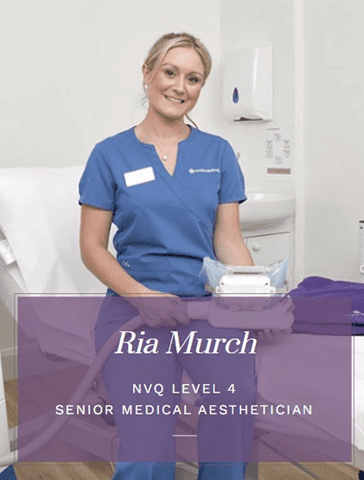 Ria has worked in some of the most prestigious establishments in the non-surgical cosmetic industry, specialising in skin rejuvenation, skin tightening, laser treatments and body contouring and is our specialist for CoolSculpting at Stoke Poges. As a result of Ria's attention to detail and artistic approach, she achieves superior results, often exceeding the expectations of her patients.
Ria Murch specialities include advanced:
Our patients say:
"I didn't think results like this were possible, but with Ria's expertise I have achieved results beyond my expectations.
Find out more about Ria Murch here.
Amanda Lindsay
SKINCARE SPECIALIST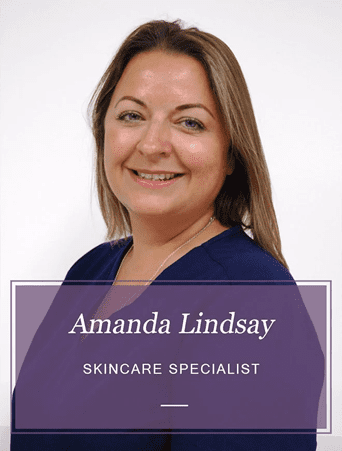 Amanda is the latest addition to our team and brings a wealth of experience with 22 years as a professional Skin Therapist. Using Amanda's expertise, she curates bespoke skincare treatments that target specific skin concerns. She is passionate about skincare and helping patients find treatments and products that work best for their concerns.
Amanda Lindsay specialities include:
Amanda says:
"After 15 years in Toronto treating media, celebrities and beauty editors at the International Dermal Institute, I made the move back to England. My success has been down to the companies I choose to work with so I'm very excited about this next chapter in my career.
Find out more about Amanda Lindsay here.
How to get to The Cosmetic Skin Clinic's Stoke Poges clinic
To try any number of our treatments and meet our Stoke Poges practitioners, visit us at:
84 Rogers Lane, Stoke Poges, SL2 4LF
Our Stoke Poges clinic is easily reached from the following surrounding areas: Marlow, Ascot, Beaconsfield, Chalfont St Giles, Chalfont St Peter, Kingston upon Thames, Gerrards Cross, Oxford, Princes Risborough, Richmond, Windsor.
Directions to our Stoke Poges, Buckinghamshire clinic.
To begin your treatment, request a consultation. Or you can easily give our Buckinghamshire clinic a call on 0330 057 2965.