By Dr. TRACY MOUNTFORD, MBBS MBCAM
Many patients express concerns about having fat that is tough to treat with tried-and-tested methods like diet and exercise. Whether it is pockets of fat around the love handles or thighs or excess fat stores around the stomach, we see hundreds of patients each year who have localized bulges of fat that just don't seem to budge. This is even in instances when patients carry out dedicated healthy diet and exercise regimes.
In recent years, however, both surgical and non-surgical technologies have risen to the challenge to help patients get rid of these stubborn fat tissues quickly and effectively. Liposuction has been one of the most popular treatments for many years as it permanently removes fat from the body through surgery.
Liposuction and Non-Surgical Fat Removal
Surgical fat removal treatments peaked in popularity in the UK in 2015. During this peak year, over 5.5 thousand patients had a liposuction fat removal treatment. Since then, non-surgical treatments have emerged to offer the same fat reduction benefits without the need for any invasive surgery, downtime or side effects. These non-invasive 'body sculpting' treatments are now in higher demand, with the number of liposuction treatments dropping by over 70% in the UK since 2015. This article explores why these new non-surgical alternatives have taken hold and how they compare to liposuction in the battle to reduce stubborn fat stores.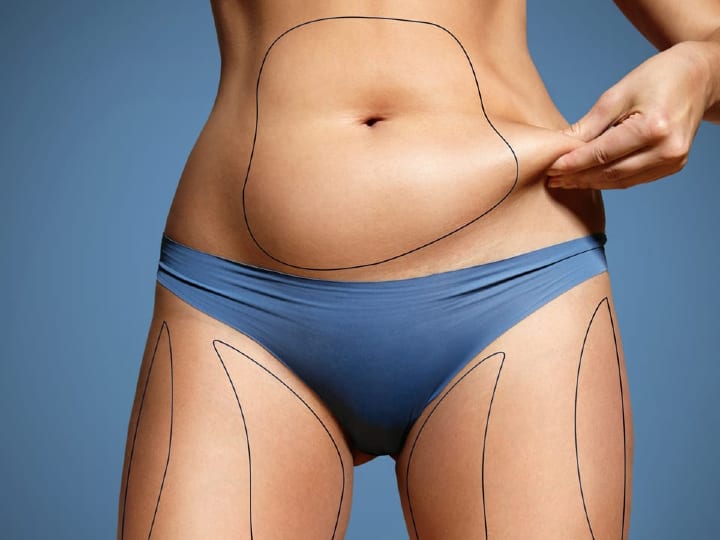 What is Liposuction?
Liposuction is a surgical fat removal procedure. Introduced in the 1980s, it can remove unwanted excess fat across a wide range of different body areas. Many patients use it to reduce fat loss around the legs, abdomen, face, back, arms and neck.
During the procedure, a small incision is made at the site of the targeted fat. A small, hollow tube called a cannula is then inserted directly into the source of the fat deposit. A surgeon will then remove the excess fat cells using a specialised suction device. This creates a slimmer and more sculpted look. However, as the procedure is invasive, full recovery can take up to 6 weeks. There is also a risk of infection and scarring, making it less appealing than non-surgical treatments.
What are Non-surgical Body Sculpting procedures?
Non-surgical fat reduction treatments use different technologies and processes to target built-up fat stores and eliminate them from the body. They sculpt, shape, and recontour excess fat stores so that treated areas look slimmer, more well-defined and shapelier. Many of these non-invasive body contouring or body sculpting procedures can remove unwanted or stubborn fat tissues from exactly the same areas that liposuction can. The difference is that these treatments require no surgical incisions, anaesthetic injections or scalpels.
This means that patients can quickly and effectively treat their excess fat stores while returning to everyday activities straight away. Non-surgical body sculpting procedures can help patients to:
Reshape, redefine and recontour the body
Destroy subcutaneous fat cells permanently
Increase muscle tone and definition
Lift and tighten sagging skin tissues
Avoid surgical recovery time
Avoid scarring and side effects
Body Sculpting vs Liposuction
Popular nonsurgical body contouring treatments include fat freezing, non-surgical Brazilian butt lifts, radiofrequency and electromagnetic fat reduction procedures. Here, we explore some of the top FDA-approved non-surgical fat removal alternatives to liposuction. Some treatments combine fat elimination processes with muscle-building and skin lifting technologies to achieve the best body sculpting results:
Cryolipolysis vs Liposuction
CoolSculpting was one of the world's first body contouring technologies to emerge. Launched in 2008 by Zeltiq, it uses a fat freezing technology called cryolipolysis, which was invented by two Harvard University scientists. The treatment breaks down fat deposits using cooling temperatures, which force fat cells to crystalise and break up. These cells are then naturally removed from the body through standard metabolic processes. The treatment can be completed in a little as 35 minutes and works across a range of areas. It can treat the chin, bra fat, love handles (flanks), tummy, thighs, back and buttocks as a flexible treatment.
Results: CoolSculpting has been clinically proven to reduce fat deposits by up to 27%. Unlike liposuction, it takes some time for the treated fat cells to completely break down. This means that it isn't an instant visible result. However, patients will notice visible results in as little as 4 weeks post-treatment. The best results should show through at 3-6 months after.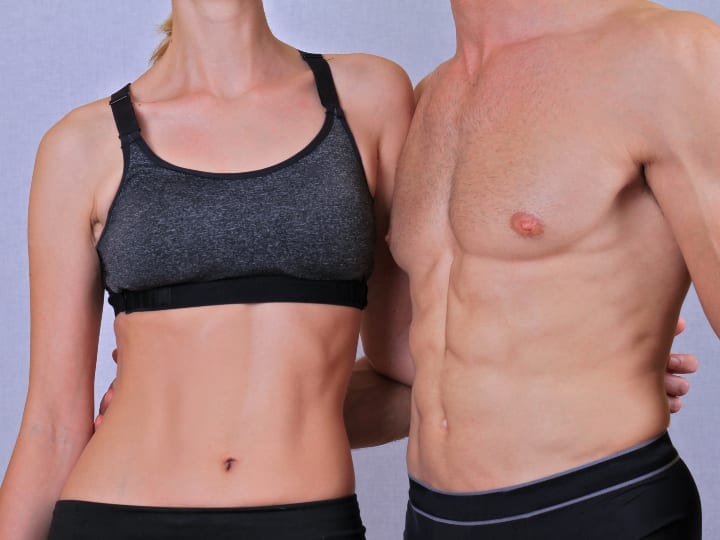 Liposuction vs Non-surgical BBL
To attain a sculpted and toned butt, many women are now looking for liposuction treatments like the Brazilian butt lift to enhance their figures. Women like Amber Rose and Kim Kardashian have popularised this treatment with their voluptuous curves. During a standard surgical buttock augmentation procedure, a fat graft is performed under surgical anaesthetic to transfer fat from the hips, thighs or stomach to the butt cheeks. This adds greater volume and definition to the buttock area. However, this treatment has been labelled by the American Society of Plastic Surgeons as one of the riskiest cosmetic procedures. The non-surgical alternative can help achieve a firmer and more curvaceous behind by using technologies like CoolSculpting, Ultherapy and EMSculpt in combination to freeze fat, build muscle and lift and tone the skin.
Results: The non-surgical Brazilian butt lift can generate the same lifting and volumising effects of the liposuction BBL, but with no recovery time, scarring or side effects, However, patients will require a series of treatments, usually involving 4 sessions spaced 2-3 days apart. Best visible results will show through from 3-6 months once the treatments have had time to deeply regenerate and remodel skin tissues.
Neck Lift vs Neck Liposuction
If you ever wanted to have a perfectly contoured neck, or if you wanted to reduce your double chin fat bulges, then neck liposuction could be an option to consider. Yet modern advances in body sculpting technologies now mean that you can achieve the same results without surgery. We can use CoolSculpting to freeze and disrupt excess fat stores in the neck. We can then apply Ultherapy's advanced ultrasound skin tightening technology to lift the skin. Ultherapy revitalises the body's own natural collagen and elastin stores from deep within. This serves to pull up sagging or drooping skin like a non-surgical facelift.
Results: By combining fat reduction with skin lifting across the neck, patients can attain a slender and more streamlined neckline in as little as 3-6 months. This is after the treatments have had time to destroy existing fat cells and revitalise supportive collagen.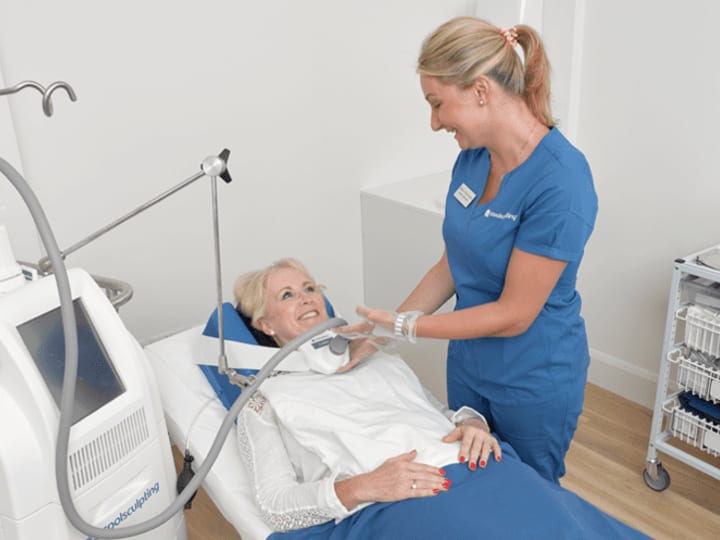 EMSculpt vs Liposuction
EMSculpt stands out amongst non-surgical body sculpting treatments as it not only burns through fat but also builds muscle. This makes it great for people who want to improve muscle definition while also removing fat tissues that are obscuring their muscle gains. If you have fat bulges disguising your six-pack for example or have saddlebags that are obscuring definition in your gluteal muscles, then EMSculpt is an ideal treatment as it reduces fat while also making your muscle mass show through more clearly. Liposuction treatments can also contour the body in this way but require weeks of recovery time. Achieve standout results in just 2-4 30-minute sessions scheduled 2-3 days apart.
Results: EMSculpt generates a 19% reduction in fat stores at 2-4 weeks post-treatment and a 16% increase in muscle mass (on average). Patients in healthy weight ranges with some stubborn fat bulges to lose will see optimal results. However, for patients with a BMI of up to 35, EMSculpt Neo, the upgraded version, offers better results. Unlike liposuction treatments, patients can leave their treatment sessions immediately after treatment, with no downtime required.
How do Non-surgical Body Sculpting treatments differ from Liposuction?
Treatment areas
One benefit of liposuction is that it can address fat reduction across virtually any area of the body. However, with body sculpting machines like EMSculpt and CoolSculpting, the machine applicators have been designed and FDA-approved to fit specific areas. Thankfully, the technologies are now constantly innovating to improve the size and shape of the applicators to rival liposuction use. For example, CoolSculpting's CoolMini applicators enable fat reduction across even the most difficult areas of the body. Think bra fat rolls, bingo wings and double chins. CoolSculpting Elite has also introduced brand new applicators that allow patients to treat multiple body areas in just one session.
Treatment sessions
EMSculpt and other procedures like CoolSculpting also require multiple sessions to achieve the best results. Liposuction can achieve the best outcome in a single procedure. However, the main drawback here is the lengthy recovery time. Patients often have to stay at home to recover for up to a week after the treatment. Full recovery can also take up to six weeks.
Invasiveness
As a surgical procedure, liposuction is a much more aggressive fat reduction method. It actually creates clinical trauma in the treatment area. Patients will therefore experience soreness, bruising, and swelling for up to 10 days after the procedure. Body sculpting treatments like CoolSculpting are different as they typically involve minimal discomfort and no downtime, both during and after the procedure.
Fat removal results
If you are a patient who requires a drastic change in fat removal, then liposuction could be a better choice. Liposuction can remove up to 11 litres of fat in one go. However, for the vast majority of people in a healthy to slightly overweight weight range, non-surgical procedures will work best. Non-surgical procedures like CoolSculpting can still reduce fat stores by up to 40% in the areas being treated.
Is Liposuction or Non-surgical Body Sculpting right for me?
The best way to decide whether you are more suited to liposuction or a non-surgical procedure is by taking a consultation with one of our body contouring specialists. As trained medical professionals, they can assess the areas of fat that you want to reduce to see which treatment is best for your own individual needs. If you have larger deposits of excess fat and multiple areas where this is occurring, then it may be that you are more suited to intensive liposuction treatments. Non-surgical treatments often excel for patients who want to remove small, stubborn pockets of fat, or patients who have a BMI of 35 or under. However, this is general guidance.
By speaking to our trained clinicians, we can assess your fat deposits closely and offer a solution that will contour and sculpt your body according to your own personal requirements.
Non-Surgical Fat Removal Experts
As the number 1 UK centre for CoolSculpting treatments, and UK EMSculpt trainers, we are highly experienced in providing body contouring treatments that achieve exceptional results. We also have a 5-Star Rating on Trustpilot, so you can be safe in the knowledge that you will be treated by recognised experts in the field.
To find out more about body contouring versus liposuction, fill out our online enquiry form. Alternatively, you can contact our London or Buckinghamshire clinics directly by phone: +44 1753 646 660 (Buckinghamshire) or +44 203 319 3637 (London).