By Dr. TRACY MOUNTFORD, MBBS MBCAM
Dermal fillers and non-surgical cosmetic treatments continue to grow in popularity across the UK and finding professional and highly skilled injectables practitioners can be difficult. Discover everything you need to know about dermal fillers and how you can find the best dermal fillers clinic in Buckinghamshire and nearby areas. 

 
What you need to know about dermal fillers  
Having young looking, smooth and plump skin is now safely achievable with dermal fillers. At our Stoke Poges clinic, our trained and experienced clinical experts use Hyaluronic Acid Dermal Fillers to smooth wrinkles and fine lines from your forehead down to your chin. 
Hyaluronic Acid (HA) is a naturally occurring substance within the body. It is known as being used as a super humectant as it has the function of helping the skin hold onto water. Skin needs to be hydrated in order to look radiant and youthful looking. Specifically, Hyaluronic Acid binds water to the skin keeping it hydrated resulting in boosting the skin's elasticity and volume. Hyaluronic Acid dermal fillers work with your body's own natural supply of HA and support your skin.  
This is how you end up with improved skin elasticity, opening the door to a healthier glowing looking skin. Regular treatments of Restylane® and Juvederm® also help to stimulate your natural collagen production.  
Why Consider our dermal fillers Clinic in Bucks 
With The Cosmetic Skin Clinic's bespoke dermal filler advice, you can get flawless yet natural results. The benefits of a Hyaluronic Acid Dermal Filler treatment with our highly qualified practitioners include:  
Adds volume 

 

Often referred to as the non-surgical facelift  

 

Great treatment for subtly reviving the face 

 

Effectively smoothes wrinkles out 

 

Minimal patient discomfort 

 

Easily removed if necessary 

 

Your routine being undisturbed thanks to the Near to zero downtime 

 

Long-lasting results 

 

Biocompatible and safe 

 

Allergic reactions are highly unlikely and uncommon 

 
Where can Dermal Fillers be used?  
Dermal Filler can treat multiple areas including:  
Lip including corner of the mouth 

 

Forehead  

 

Back of the hands 

 

Decolletage 

 
What makes a Buckinghamshire Dermal Fillers Clinic the best? 
At The Cosmetic Skin Clinic, we believe we are one of the best clinics for dermal fillers in Buckinghamshire and here's why… 
We focus on Natural-looking Dermal Fillers Results

 
Our aim is to enhance and beautify, rather than alter looks… Our expert dermal filler practitioners provide a personalised consultation and treatment plan based on your needs and the results that you are looking to achieve. Take a look at some before and after photos to learn more about this procedure and see how you can also enjoy flawless yet natural results.
Non-surgical Facelift with Dermal Fillers

We treated our lovely patient for a full-face rejuvenation with the Juvederm Vycross range of dermal fillers. Areas treated: upper face (cheeks), nasolabial folds (nose-to-mouth lines), smile lines and tear troughs.  
Non-surgical Facelift with Dermal Fillers
This lovely patient was treated to a full face rejuvenation with Juvederm Vycross range of dermal fillers. Areas treated include temple hollows, upper face (cheeks), nasolabial folds (nose-to-mouth lines), marionette and smile lines.  
Non-surgical Dermal Filler

Facelift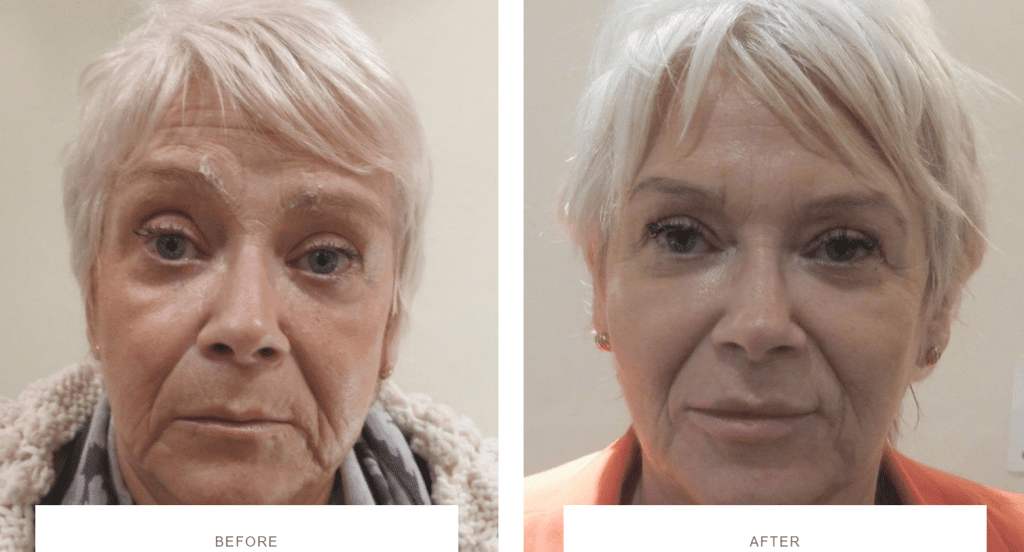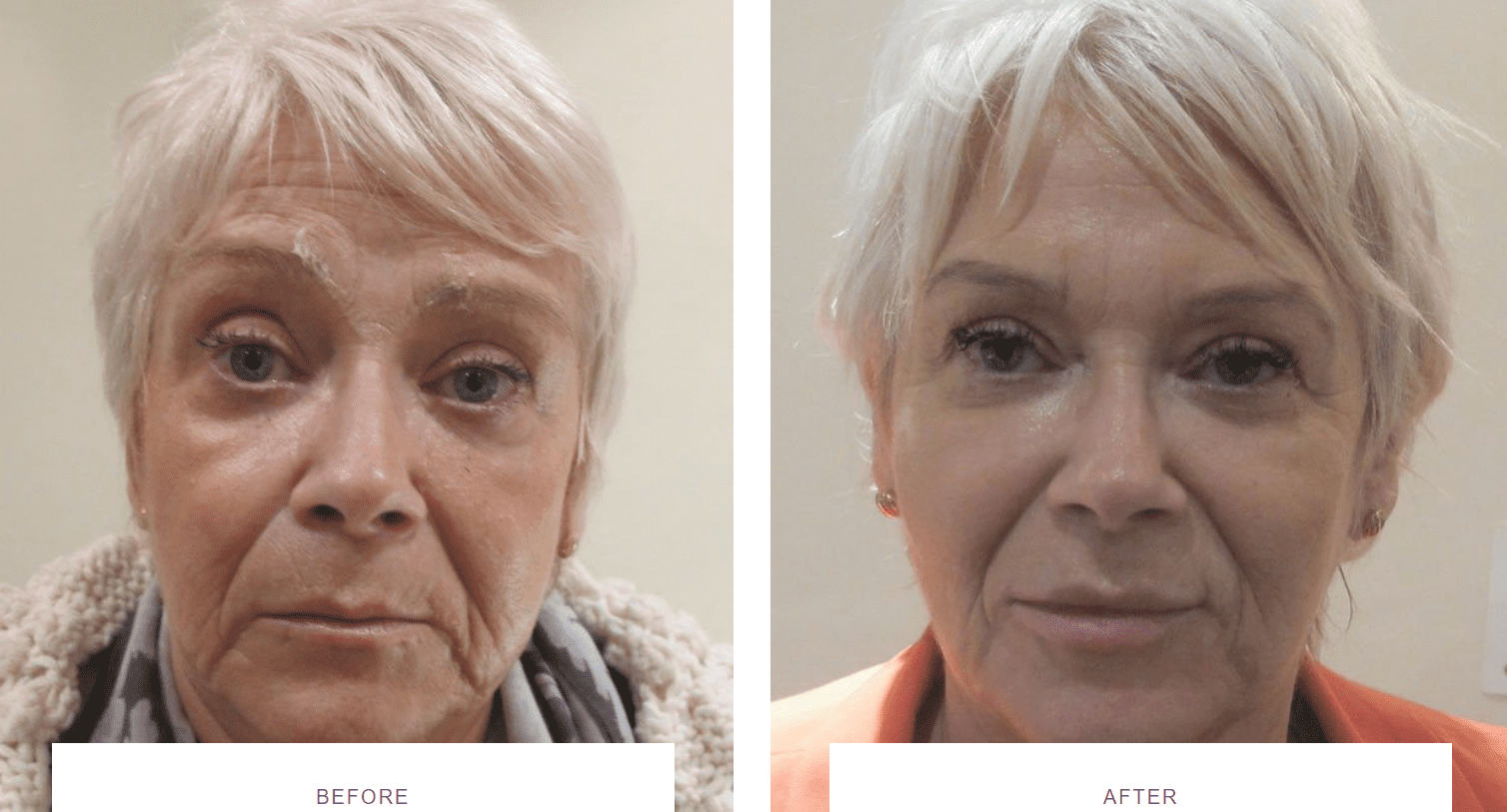 Our beautiful patient was treated with Juvederm Vycross range of dermal fillers for the following areas: temple hollows, upper face (cheeks), marionette, smile lines, chin augmentation and subtle lip enhancement. 
Non-surgical Facelift with Dermal Fillers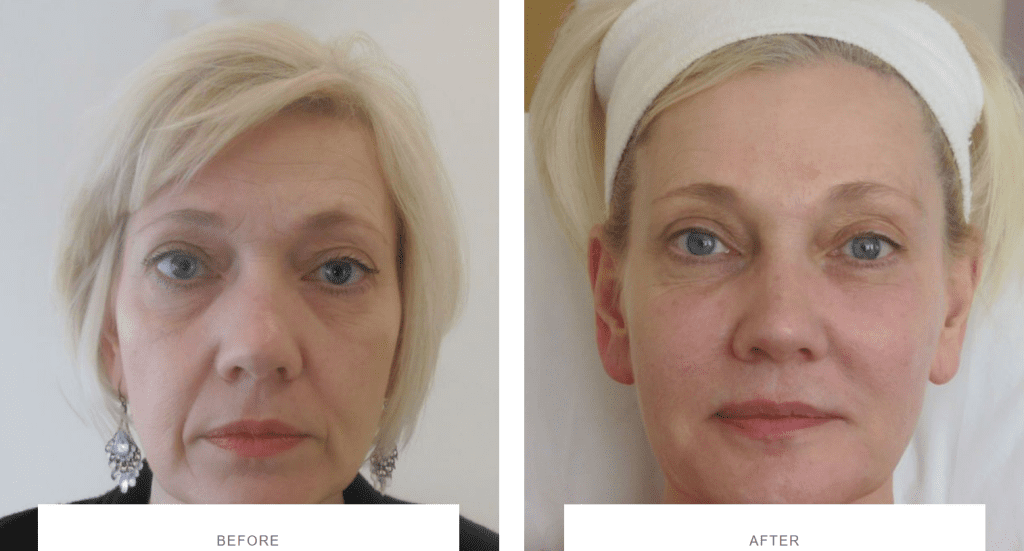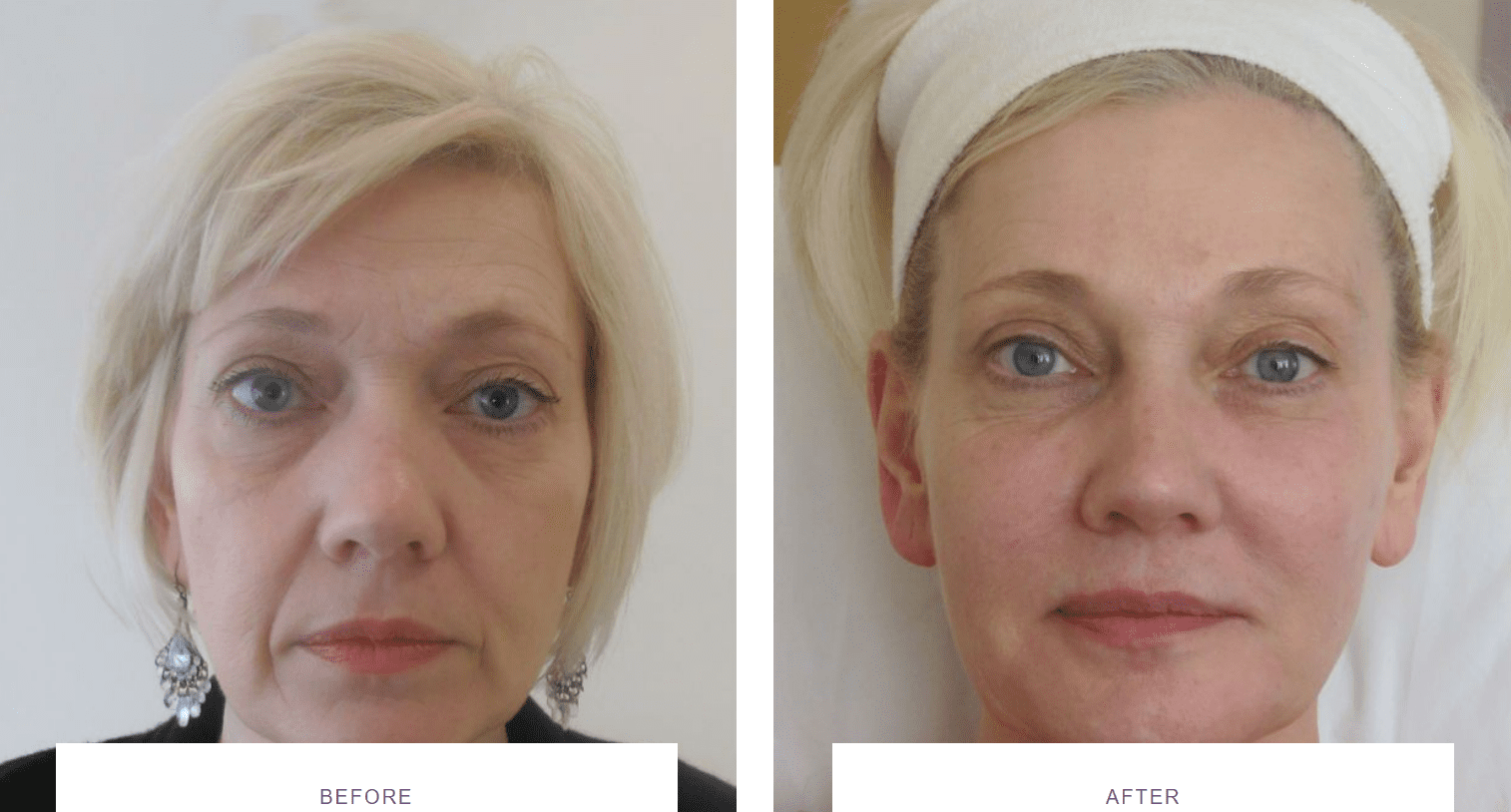 We treated our beautiful patient for a full face rejuvenation with Juvederm Vycross range of dermal fillers. Areas treated: temple hollows, upper face (cheeks), nasolabial folds (nose-to-mouth lines), marionette and smile lines. 
Facial Rejuvenation – Dermal Fillers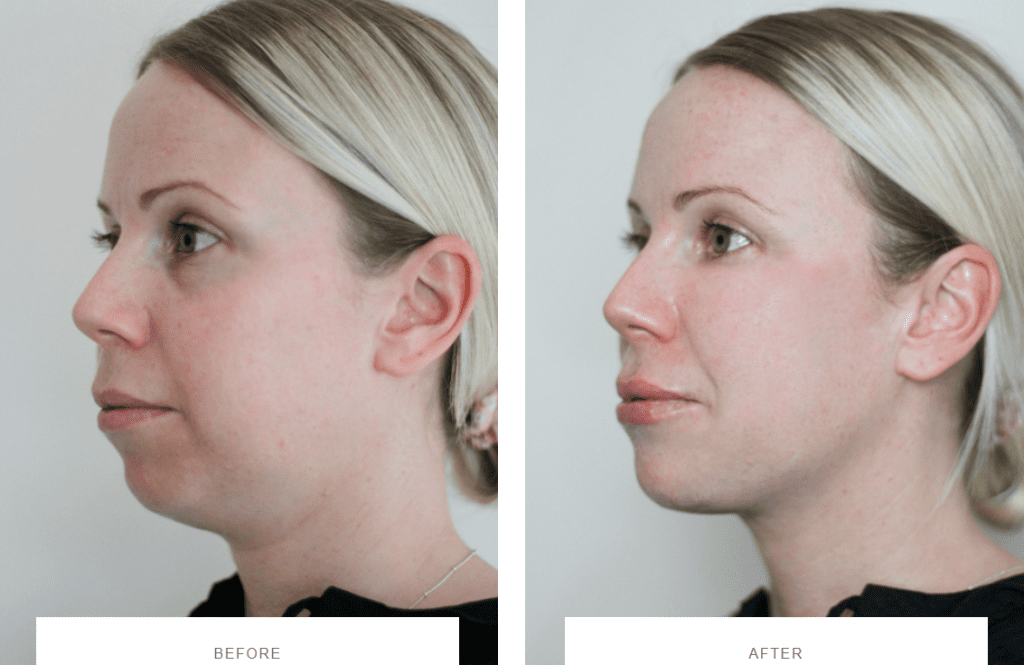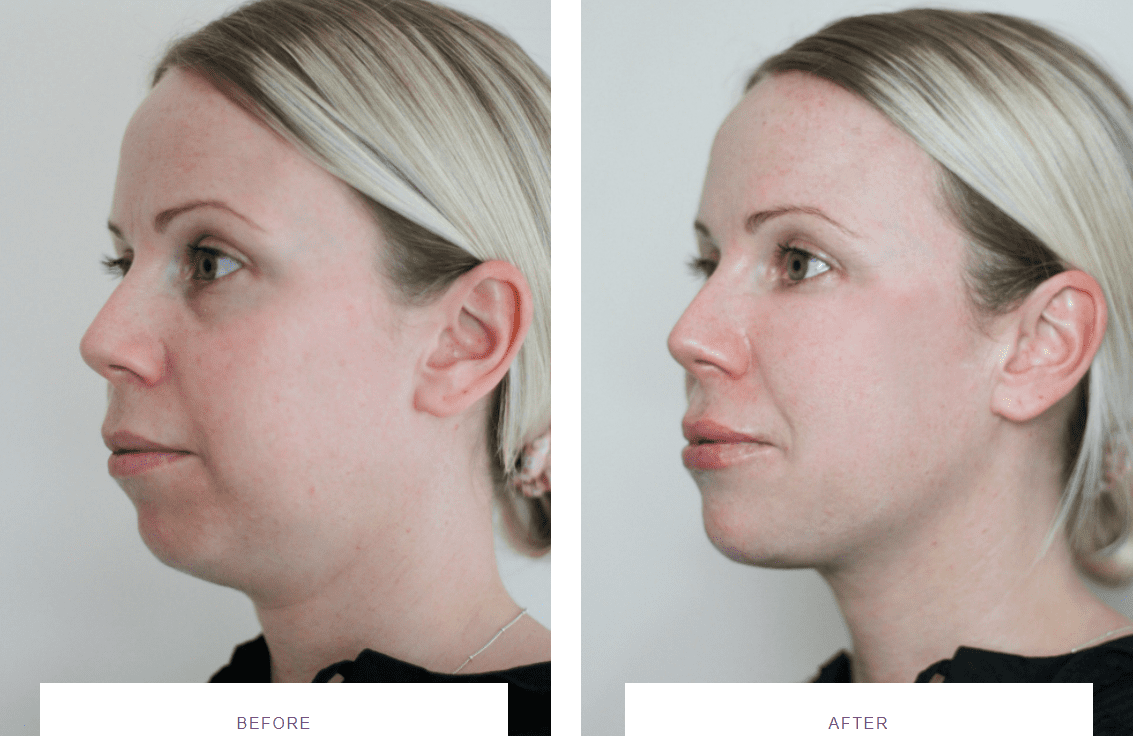 This beautiful patient's full-face rejuvenation with dermal fillers transformed her overall look. Areas treated include temple fillers to restore lost volume and open up the eyes, lifted the downturned lip corners with a subtle lip enhancement to create a very natural result. 
Explore more before and after results in our Dermal Fillers Gallery.
See our lovely patient's dermal fillers testimonial below:
Disclaimer: Patient experience and results may vary. These are dependent on a number of factors such as lifestyle, age and medical history. 
Don't just take our word for it! Explore our Dermal Filler reviews  
With over 500 reviews on Trustpilot and Google, our patients have confidently given us their approval and recommendation when it comes to dermal filler treatment. Here is a snippet of those reviews:  
Mandy – 5 stars "I have been going to CSC in Stoke Poges on and off for a number of years and I would not go anywhere else. From the moment I walk in I am always greeted by the warm the friendly receptionist Clare. I had treatment with Tara I was unsure on exactly what I needed only that I didn't like my sagging jowls. Tara is extremely knowledgeable, and I totally trust her advice so I ended up having filler and Botox to achieve a natural and refreshed look I am very happy with the results. 100% recommendation CSC I have never been disappointed."  
Ann Keel – 5 stars "I have used the cosmetic clinic in stoke poges for 11 years. I see Joanna for fillers in my face. The whole team are very professional. The process is carried out very efficiently with great emphasis on the shape of my face and where the fillers are best placed. I have been very pleased with every treatment, with minimal pain and 95% of the time no bruising, which is great as no one notices that I have had work carried out, they just think I look well. Top marks to the clinic."  
Korina Young – 5 stars "I went to see Tara at Stoke Poges not much less than 6m ago – I am the worst when it comes to reviews but this is so well deserved! I went for tear trough filler as i have a very pronounced orbital ring which has bothered me since I was a child. Tara took the time to understand what my hang-up was specifically, she explained the different placements of the filler and she was exceptionally kind – i have a fear of needles but she was so lovely to I barely felt anxious! I would recommend this clinic to anyone, and especially Tara; she really did go above and beyond to make sure she was targeting what I had in mind. I will be a client for a long time (this was my second visit). It's also worth noting that the whole experience is pleasant – the receptionists are absolutely lovely too, extremely kind and helpful, they too go the extra mile to make you comfortable before and after."  
To see more dermal filler reviews for yourself, click here.  
We're a Multi-Award Winning, CQC Registered Medical Clinic in Buckinghamshire

 
The Cosmetic Skin Clinic comprises a highly skilled team of cosmetic doctors, advanced aesthetic medical practitioners and high-level medical aestheticians. 
As a CQC registered and multi-award-winning medical clinic, you can trust in our team. Delivering impeccable service and results you will love is what we do best. Above all, safety is a top priority. Therefore, all our clinic practitioners are qualified and experienced with the correct medical training. 
We are well versed in creating authentically natural yet younger look with premium FDA approved dermal filler with brands including Teosyal, Juvederm and Restylane. Through an intelligent sprinkling of dermal filler, our Stoke Poges clinic can revive your skin confidence.  
Our enviable reputation stems from the ethos and expertise of the clinic's founder, Dr Tracy Mountford. Dr Mountford has been named as one of the top filler doctors in the UK by Tatler magazine. Her meticulous training and personal mentoring ensure that all our dermal filler practitioners meet exacting standards. Patients can therefore expect a world-class service with exceptional results from the best dermal fillers clinic in Buckinghamshire. 
Our Bucks dermal filler clinic champions state of the art facilities, offering all patients a safe and clinical environment. At The Cosmetic Skin Clinic, our reputation for dermal filler treatments is unrivalled. On the independent Trust pilot website, we have a five-star average rating from hundreds of reviews, with 95% of our patients rating us as excellent.   
Dermal Fillers Near Me – Where are we and how to find the best dermal fillers clinic in Buckinghamshire

 
Our dermal fillers clinic is situated in the heart of the historic county of Buckinghamshire and close to the beautiful Colne Valley Regional Park. Our full address: 
84 Rogers Ln, Stoke Poges, Bucks, SL2 4LF 
Our Buckinghamshire clinic can easily be reached via car and other excellent transport links. If you are based in the following areas, the clinic is most definitely accessible for you to visit and experience the best dermal filler treatment:
Gerrards Cross, Beaconsfield, Slough, Beaconsfield, Marlow, Windsor and further afield.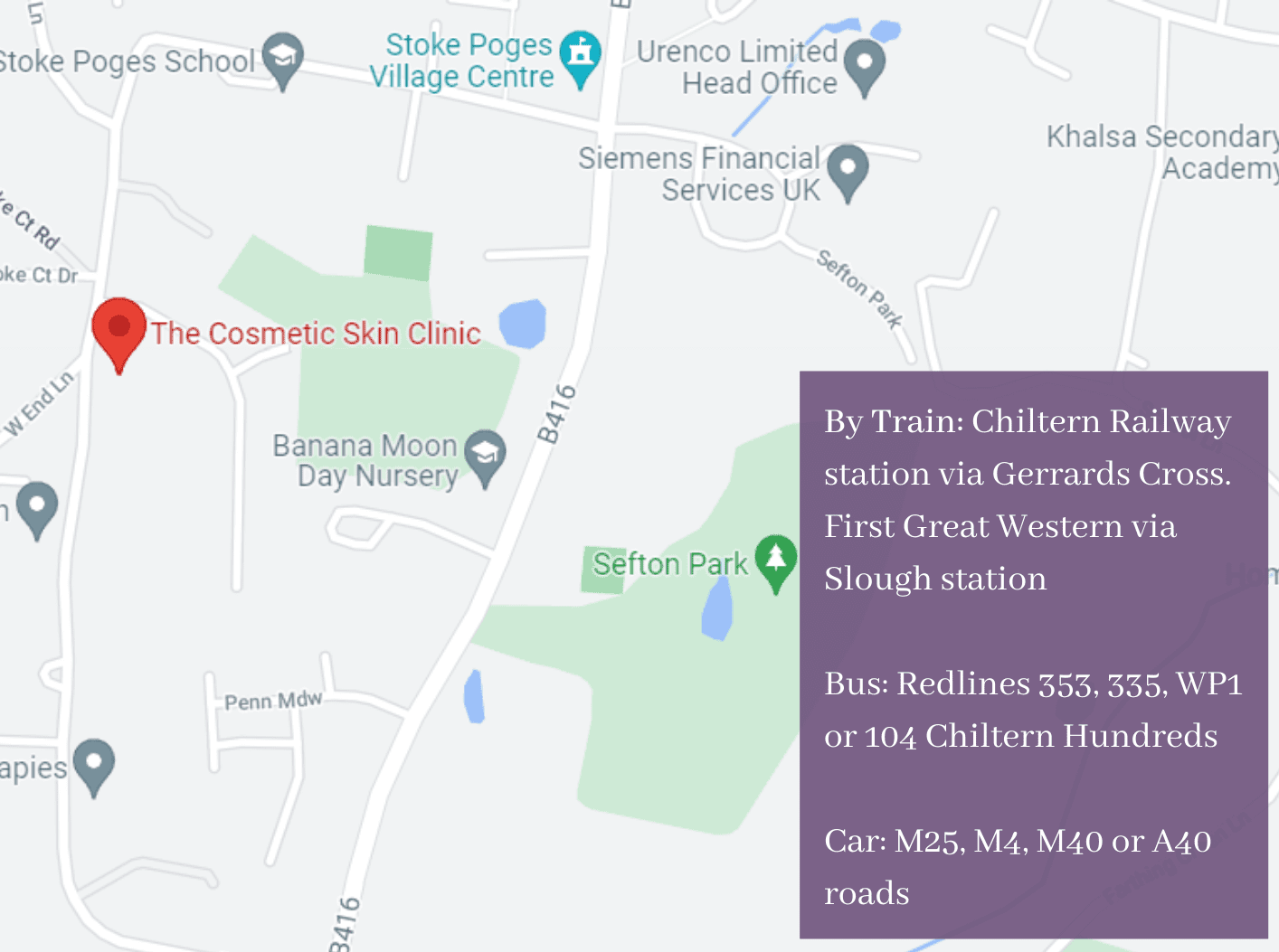 By train: Our clinic is located near to Gerrards Cross station where you can take the Chiltern Railway from London Marylebone, Birmingham, and High Wycombe. Another close station is Slough station, where you can take the First Great Western train from London Paddington, Reading and the West. Both stations are situated close to our Stoke Poges clinic and are only a short 10-minute taxi drive to the clinic.  
By bus: You can catch the follow bus routes that will take you to the closest bus stop to our clinic which is 'Pennylets Green': Redlines 353, 335 and WP1. From this bus stop it is a 10-minute walk to the clinic. Another bus option is the 104 Chiltern Hundreds which stops at 'Sefton Park' bus stop and is then a 10-minute walk to the clinic too.  
By car: In a prime Buckinghamshire location, there are great transport links via car thanks to the M25, M4, M40 and A40. You will also not have to worry about parking as our clinic has a dedicated car park that is free to use for our patients. 
Book your dermal filler consultation here or give our filler clinic in Stoke Poges, Buckinghamshire clinic a call on 0333 242 9285.