By Dr. TRACY MOUNTFORD, MBBS MBCAM
UK Ultherapy Centre of Excellence
Not only is The Cosmetic Skin Clinic the No1 Clinic for Ultherapy in the UK & Ireland, we have now been awarded the accolade of 'Ultherapy Centre of Excellence' by Merz Pharma, the UK distributor for Ultherapy in the UK and Europe.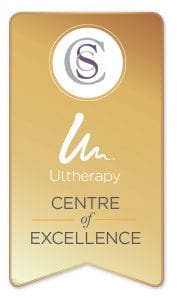 This award recognises our team of expert Ultherapy practitioners in our London and Buckinghamshire clinics as being leaders in their field for;
Maintaining impeccable standards and delivery of the very best practice in Ultherapy treatments and the dissemination of this knowledge
Performed the highest number of Ultherapy treatments in the UK for 9 consecutive years
2 UK Ultherapy trainers – Snr Nurse Practitioner Karolina Jendras RGN and Clinical Manager and Snr Nurse Practitioner Helen Chapman RGN
Dr Tracy Mountford MBBS MBCAM is a leading international KOL and ambassador for the Ultherapy brand.
Dr Tracy Mountford says of Ultherapy;
"Over the past few years the trend has changed, patients are requesting treatments that give a subtle lift and support to the face. Ultherapy delivers an FDA cleared customised solution to lift and sculpt the face in a single treatment, giving swift durable and impressive results"
Ultherapy is a treatment that has been performed by our team over many years and continues to be even more popular today as patients are looking for treatments that offer long lasting and natural looking results, that remain undetectable, with no down time. Ultherapy ticks all these boxes and more.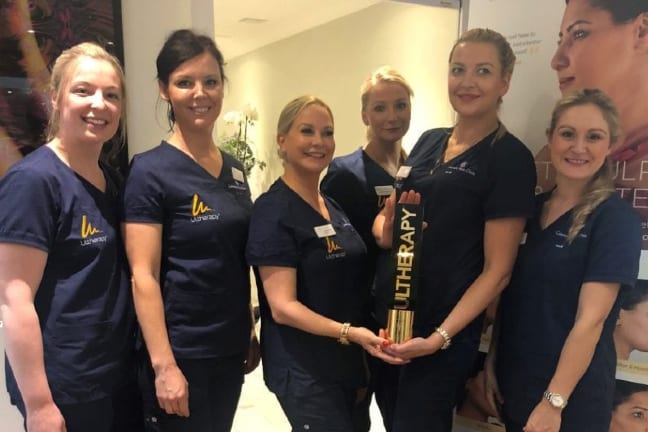 Regenerative & Preventative
This treatment that is suitable for both men & women, across all ages as its can be used very effectively as a regenerative or preventative treatment option. This is perhaps why it is called the holy grail of skin tightening treatments. Reportedly loved by Gwyneth Paltrow, Jennifer Lopez, Jennifer Aniston & Courtney Cox from 'Friends' and more recently a new UK ambassador for this treatment is Kirsty Gallacher, who says:
"I'm so impressed that there is already a visible difference to my jawline, just one month after treatment. I also love that the results are completely natural and I still look like myself, just a more refreshed version! I can't wait to see how they continue to improve over the year." – KG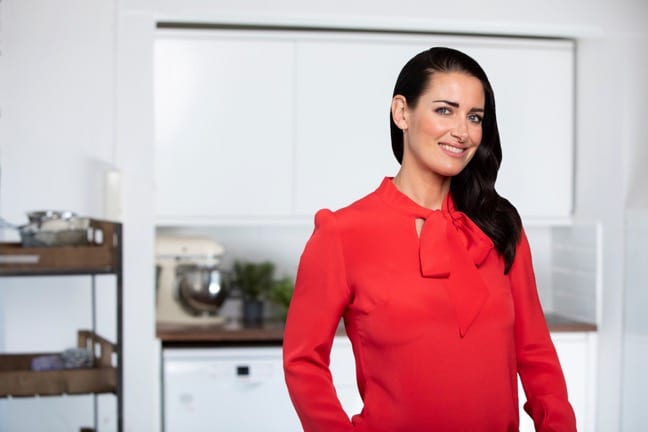 Loved by Celebrities
Model and TV personality Tess Daly has also realised the benefits of this treatment and has used it to give her skin a youthful refresh. Discover how Tess has used to make her skin "more radiant, boosted and fresh" in her interview in The Telegraph.
At The Cosmetic Skin Clinic, we are so proud to have received the 'Ultherapy Centre of Excellence' accolade and will continue to strive in offering the highest quality Ultherapy treatments to our patients.
Ultherapy is the only FDA-cleared, non-invasive procedure that lifts the neck, chin and brow, and improves lines and wrinkles on the upper chest.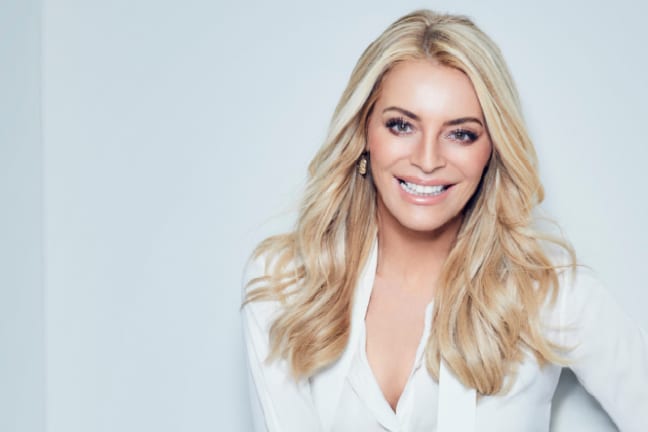 For all enquiries about how to lift and tighten your skin with Ultherapy® please contact our London and Buckinghamshire clinics on 0330 828 4661 and our reception team would be very happy to assist you.