By Dr. TRACY MOUNTFORD, MBBS MBCAM
When February swings around each year, the beauty agenda often switches to preparing for Valentine's Day. Whether you are single, dating or just loving yourself, we often think of fresh new ways to give both our inner and outer beauty a loving boost at this time. If you are staying in with your partner, going out or having your own (virtual) date, why not give your look a loveable revamp with a beautifying dermal filler treatment. Here, we focus in on the power of fillers and how they can give your lips and face a must-kiss glow, just in time for the big day.
Happy Valentine's Day Lips: Our ultimate guide
First, it makes sense to start with your lips. If you are after irresistibly kissable lips this Valentine's Day, then the beauty options are endless. From nourishing lip gloss to valentine's day lipstick, topical treatments are a quick and carefree way to make your lips the centre of attention. But if you want to give your lips greater definition, or combat skin issues like lipstick lines and drooping, then lip fillers are a great quick-fix option with long-lasting results.
How to get kissable lips with lip fillers?
When considering lip fillers, less is certainly more at The Cosmetic Skin Clinic. Naturally rejuvenated lips are far more desirable these days than the infamous dreaded 'trout pout' of old. To ensure that we achieve the right look for you, we offer a wide range of light hyaluronic acid (HA) based fillers which work to hydrate and revitalise the lip area rather than simply bulking them out. Our gold-standard treatments are designed to volumise and lift tired, wrinkled or deflated lips by restoring hydration and nutrients and giving your lips a better shape and definition.
The Best 'Kissable Lip' Fillers
To ensure that you get the best results from your lip enhancement, as a patient you will have an in-depth consultation with one of our expert practitioners to access your suitability and to discuss what kind of results you are hoping to achieve. We can then choose the best lip filler for you from our wide range of semi-long lasting hyaluronic acid-based gels. Two of the most popular HA lip fillers we reach for in the clinic are Juvederm Volbella and Restylane Skinboosters.
Juvederm Volbella Lip Fillers

Juvederm Volbella keeps the lip area looking defined, naturally plumped and refreshed. It's a light smooth hyaluronic acid gel with inbuilt lidocaine for a more comfortable treatment. It helps patients to achieve natural-looking results by reshaping the lips and adding subtle volume where necessary. Today, next-generation lip fillers like Juvederm Volbella offer more elasticity to move with the patient's individual facial expressions, giving a natural, soft look that isn't overdone or obvious. Results can last up to a year.
Restylane Skinboosters Lip Fillers

Opt for Restylane Skinboosters if you want to rehydrate and nourish your lips subtly. It's the perfect treatment to bring back moisture and hydration for that perfect 'kissable lip' look. Revitalise the lip area by gently restoring hydration from deep within the dermis, refreshing and smoothing your lips rather than over plumping an already perfectly shaped smile. The actress Sharon Stone is a huge fan of the results, which can last between 6-9 months. In just a quick 30-minute treatment, you can achieve the perfect kissable Valentine's Day pout! MWAH!
Finishing touches for the lips
Once receiving your lip filler, follow these simple strategic steps to make your mark:
Hydration is key – Keep your lips moisturised to avoid the dry cracked look which is typical around winter time
Re-define your lips – Use a simple lip liner to enhance the contours of your lips, giving them extra definition.
Add extra shine – To make your lips appear more sensuous, add a bit of shine with a simple lip gloss. Keep the shade natural to avoid looking overdone.
The Valentine's Day Face
When it comes to giving your face a refreshed sparkle and uplift, choose treatments that work quickly to restore your vitality in time for the Valentine's Day occasion. Here, we round off our top 3 quick-wins:
Dermal Fillers
Dermal fillers aren't just designed to give your lips a luscious boost. They can help you to achieve a natural, airbrushed look across all areas of your face, from your chin and jawline to your forehead. Jawline fillers are a great way sculpt and contour your lower face while lifting sagging or drooping skin. When applied correctly, they can help to create the desirable 'heart-shaped' look that is defined by wide, high cheekbones and a prominently defined chin. Fillers are also great at restoring volume and smoothing wrinkles across your face, like those than can develop on your forehead or crow's feet. They generate instant results to give you a restored and youthful look that is ideal for catching someone's eye.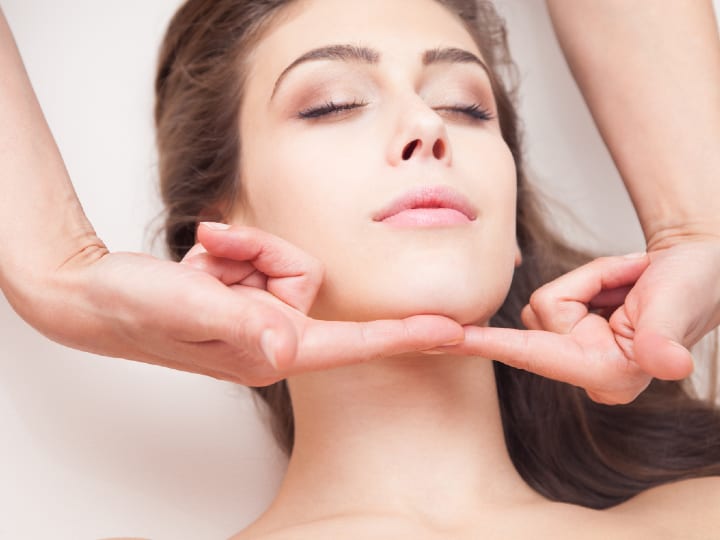 Anti-wrinkle Injections
If you are suffering from frown lines and wrinkled skin or want to make your face look less tired and fatigued, then anti-wrinkle injections are a fantastic option to consider. By targeting these signs of ageing directly by relaxing our facial muscles, they can make us look years younger in only 5-7 days after receiving the treatment.
HydraFacial
HydraFacial is our ultimate go-to facial treatment to completely detoxify and replenish your skin instantly. It is ideal to bring back radiance and brightness to your face by cleansing, exfoliating and enriching your skin with its restorative moisturisers, peptides and antioxidants. Benefit from instantly visible improvements that will get everyone talking this Valentine's Day.
To find out more about these range of treatments, book a consultation with our team. Or call our clinics directly on 0330 828 4660(London and Buckinghamshire).