By Dr. TRACY MOUNTFORD, MBBS MBCAM
The recent inclusion of CoolSculpting as a non invasive treatment and aesthetic solution to the problem of stubborn fat has been a tremendous success at the Cosmetic Skin Clinic. The clinics highly medical trained staff have been inundated with demand for this revolutionary non surgical treatment for fat pockets. So much so it has resulted in an award for the practice.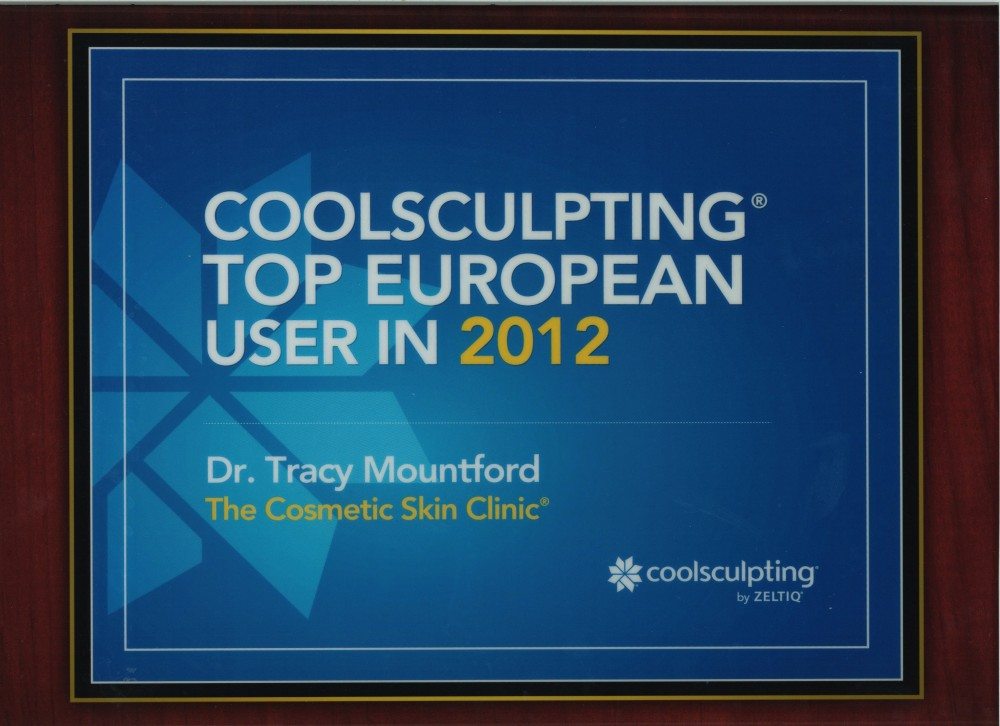 The clinic and its CoolSculpting treatment recently featured in The Daily Mail, and also announced its DualSculpting approach after refining the process at the clinic.
Medical Director Dr Tracy Mountford explained the treatment success, 'We are offering a minimal risk treatment which we are using to great affect. Our combined expert knowledge and medical application of the treatment is resulting in some case in a 40% improvement in the area treated.'
Aesthetics Medical Practitioner at the clinic, Tara Jackson stated, 'patient satisfaction is very high because after an initial consultation we are able to recommend the best use and application of CoolSculpting to the area to be treated. Both men and women are amazed at the transformation of, what were, their stubborn fat areas.'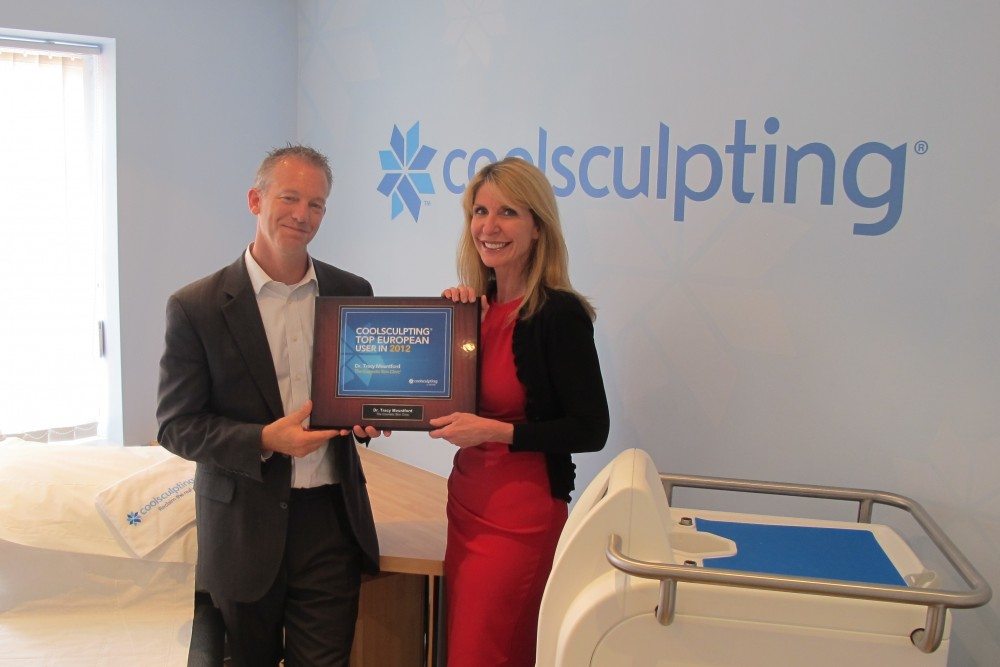 Presenting the award of CoolSculpting Top European User in 2012 to Dr Mountford was Kirk Gunhus, CoolSculpting Director of Western Europe. In recognition of the work he said, 'I have travelled all over and experienced the top aesthetic practices in the world. The Cosmetic Skin Clinic, under the leadership of DR Tracy Mountford would be included in this list. Through CoolSculpting, I have observed the clinic meet the needs of their patients with tremendous care and medical expertise. It is a privilege to reward Dr Mountford and the Cosmetic Skin Clinic with the award for the number one CoolSculpting practice in all of  Europe.'