By Dr. TRACY MOUNTFORD, MBBS MBCAM
Cheek fillers are a great solution if you want to lift and sculpt your cheekbones
This safe and effective treatment goes a long way in restoring that youthful facial curve in a natural looking way. The Cosmetic Skin Clinic only uses the highest-quality and safest FDA-approved dermal fillers to give you a flattering mid-facelift. Through strategically applying cheek filler, we can fight against the appearance of fat and bone loss due to ageing and gravity, giving you contoured and defined cheeks. 
Cheek filler before and after treatment results 
Filler brands like Restylane, Juvéderm and Sculptra help to achieve the best cheek filler results. These gel-like hyaluronic acid injections (Restylane and Juvéderm), and advanced collagen stimulator injections (Sculptra) boost the skin's natural collagen production and volumises the cheeks to have a defined structure.  
Using hyaluronic acid-based injections to restore volume and lift, will support the body's own hyaluronic acid levels to keep skin firm, moisturised and plump. Collagen is also a vital component for having healthy and young-looking skin and is something we begin to lose in our 20's. With the use of collagen stimulator injections, we can encourage new collagen formation. All will leave you with contoured and youthful cheeks.  
Cheek filler in your 20s and 30s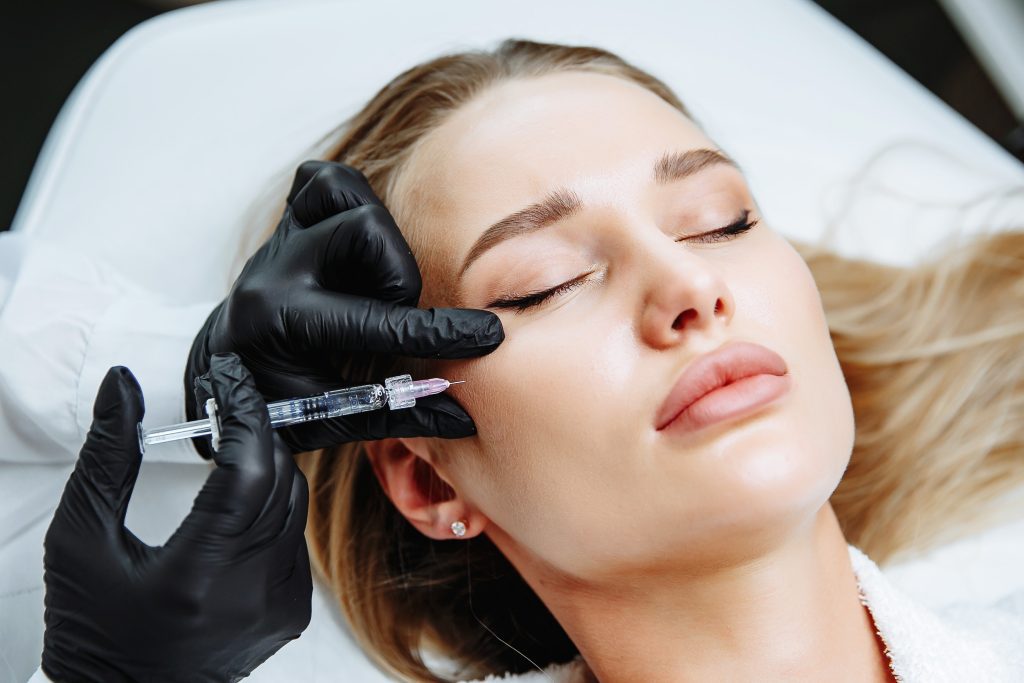 When it comes to Cheek Fillers, many assume this is only for women and men over 35-40. Whilst yes, this treatment is effective for restoring volume and lift which becomes more vital as we age, it can also mould the cheek area into a more defined natural cheekbone structure. The truth is, even those in their 20s and 30s can benefit from Cheek Filler. Depending on facial symmetry, a precise amount of cheek filler can give more definition or create facial balance. 
If your priority is to have a more defined cheek bone, and not so much about restoring volume and lift, then Cheek Fillers is still a great treatment for you. The best aspect of Cheek Fillers in this day and age, is the ability of experts like The Cosmetic Skin Clinic, being able to create a natural beauty look rather than a plastic doll look. 
Cheek Fillers Before and After – Full Face Rejuvenation Patient Testimonial
Benefits of cheek fillers 
Restore harmony to your cheekbones and balance to your face with dermal fillers. With visible results, you will see how cheek fillers will: 
Restore volume to the cheeks

 

Lift and project cheeks

 

Plump out the appearance of fine lines and wrinkles

 

Generate a youthful, natural look

 

Create cheek contouring and definition

 
Cheek and cheekbone filler before and after pictures 
Our patients, through a full-face rejuvenation treatment, have had their upper face (cheeks) treated with dermal fillers. See our patients cheek filler before and after pictures below to see the uplifting transformation.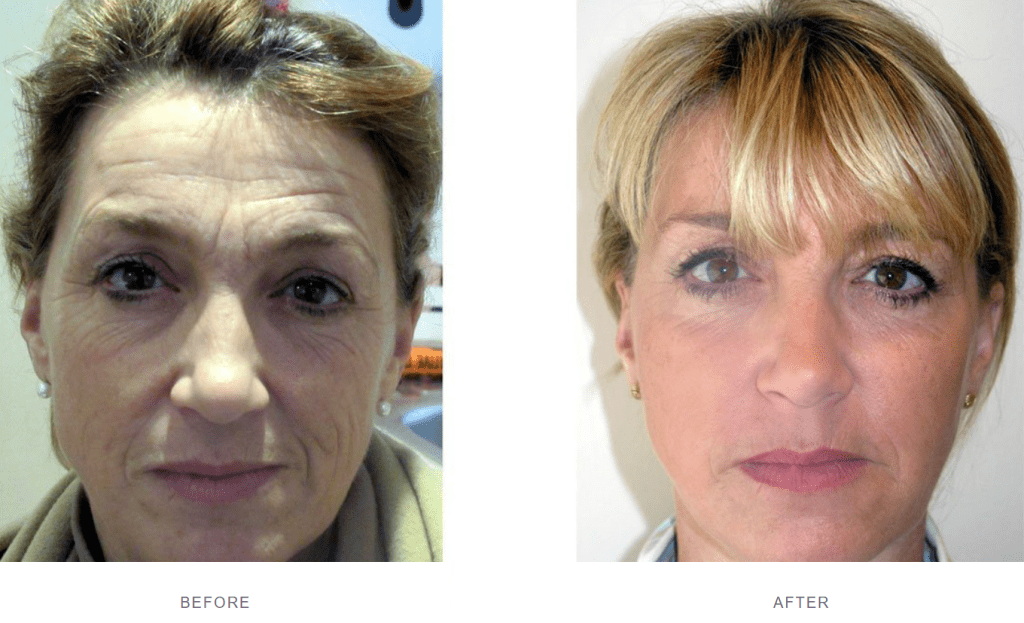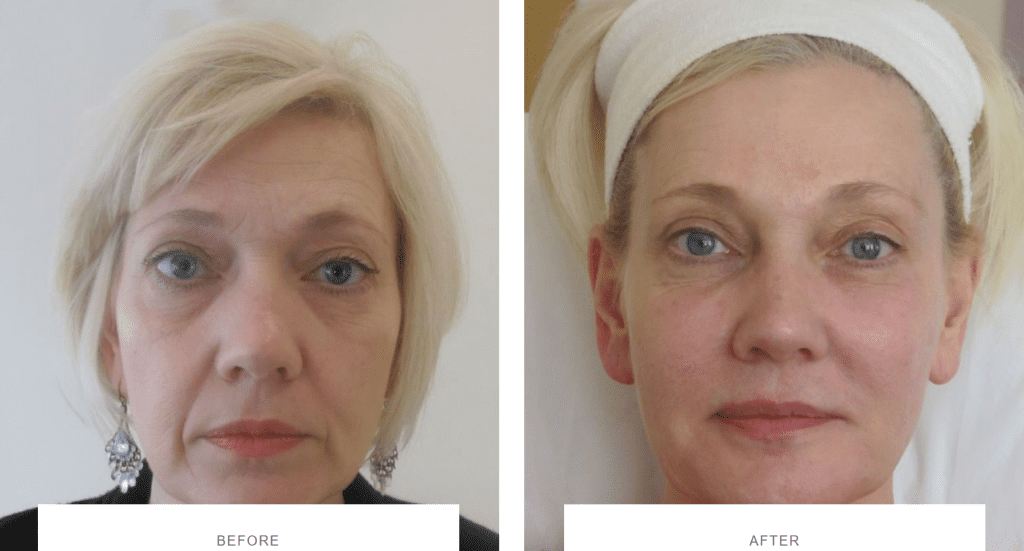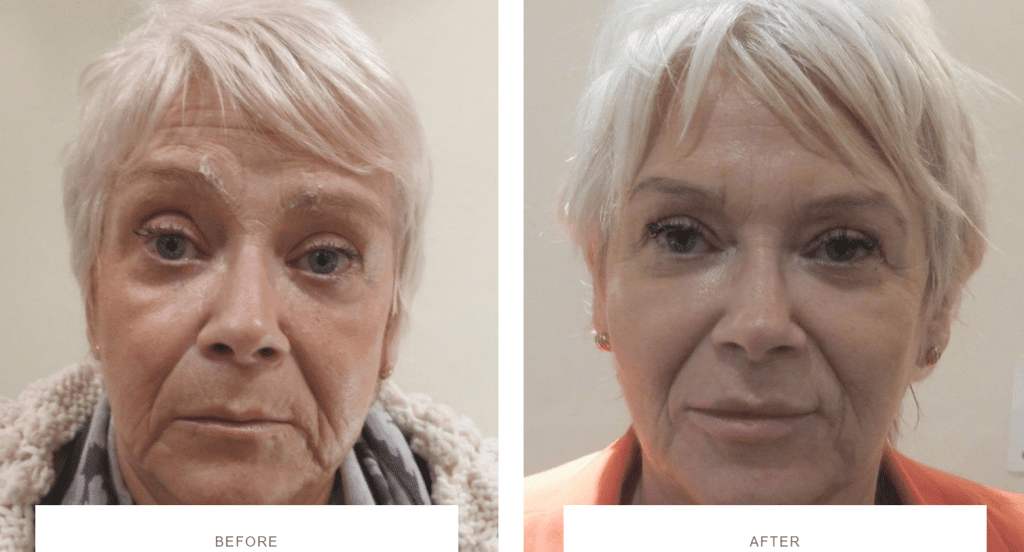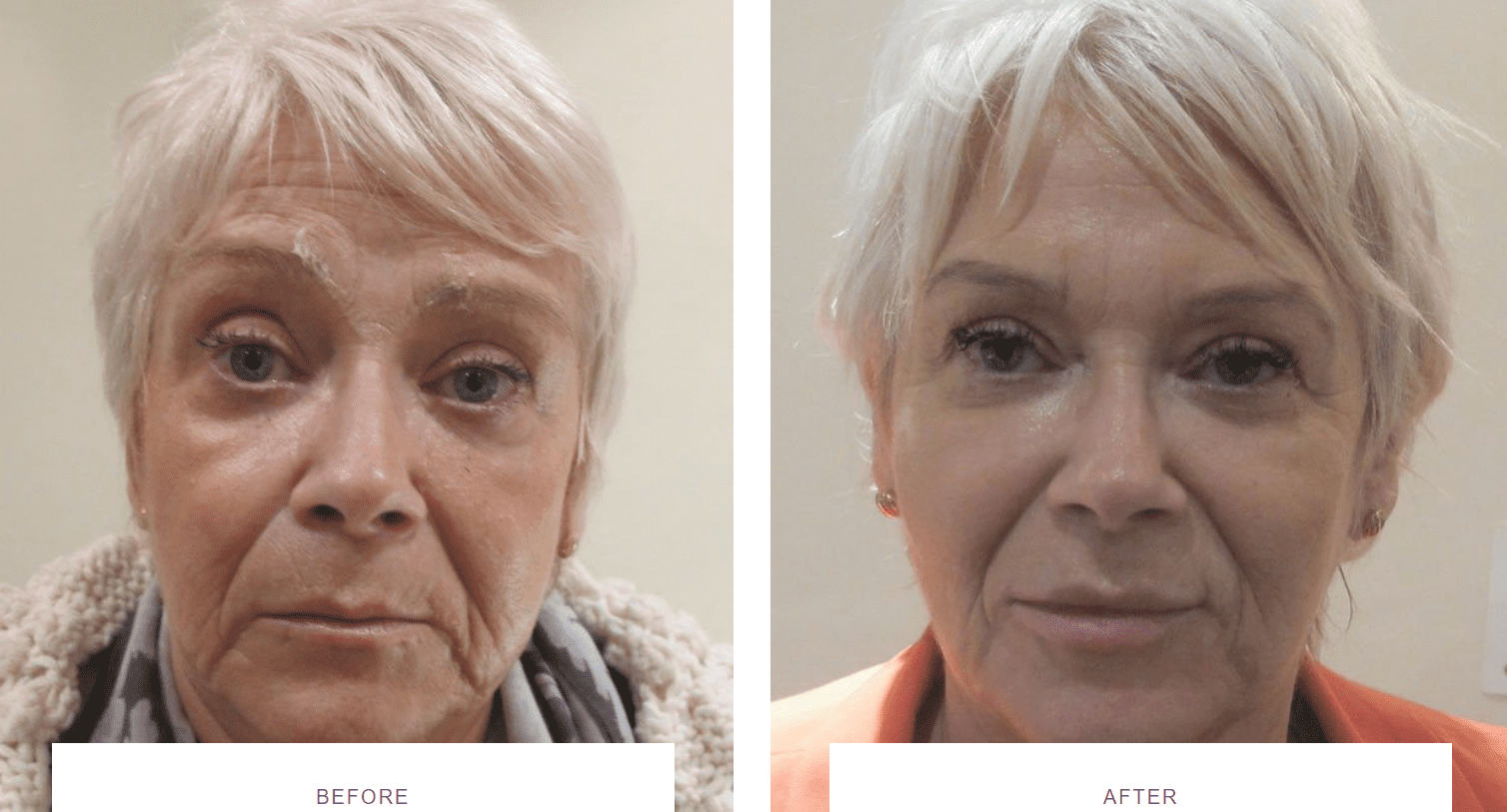 To find out more detailed information about our renowned cheek lift treatment and more cheek fillers before and after results, view our dedicated Cheek Filler page.  
Cheek Filler Before and After reviews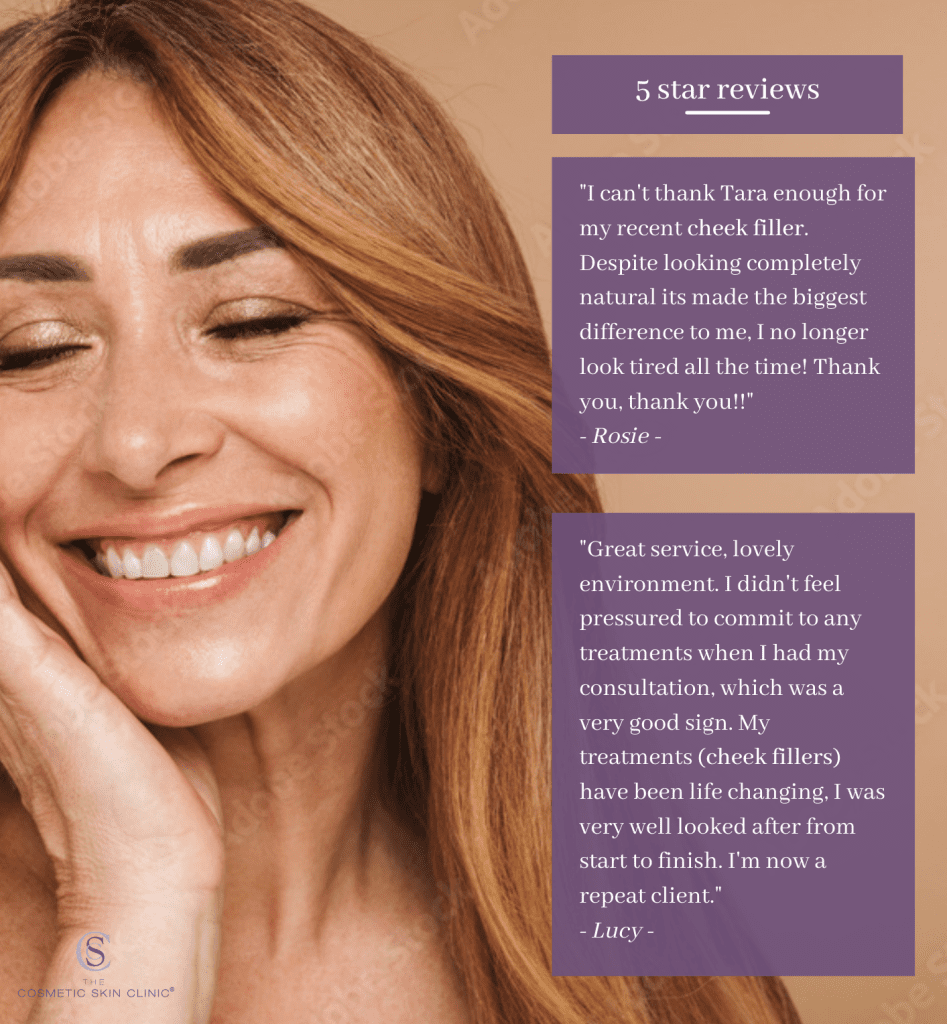 After Cheek Filler treatment 
Cheek filler treatment takes 30 minutes. Collagen stimulating injection (Sculptra) treatment also takes approximately 30-45 minutes. Considered a quick treatment, with little to no downtime so you can resume your normal activities that same day. 
Cheek Filler side effects 
When it comes to cheek filler, this treatment has been performed a million times worldwide. When injected properly by a trained and experienced practitioner, it is extremely effective and safe, and gives very natural results. The same applies to Sculptra. The poly-L-lactic acid in Sculptra, a collagen stimulating injection, is fully absorbable, biocompatible and successfully proven in several medical and pharmaceutical fields. Neither form of cheek filler treatment requires allergy testing.  
Cheek Filler near me London and Buckinghamshire
The Cosmetic Skin Clinic team are highly specialised in delivering remarkable cheek filler results. The Cosmetic Skin Clinic's 5-star reviews are a testament to the service and results you can achieve. We offer FDA-approved cheek filler that will add a youthful lift and definition to your mid-face. Our Cheek Filler treatment is available at both our London clinic (8 Devonshire Place, London W1G 6HP) and Stoke Poges clinic (84 Rogers Lane, Stoke Poges, SL2 4LF). 
HOW TO FIND US 
You can easily get to our London clinic from the following surrounding boroughs: Battersea, Westminster, Bayswater, Fitzrovia, Fulham, Green Park, Hampstead, Highgate, Regents Park, Soho, South Kensington, Hyde Park, Islington, Kensington, Kings Road, St Johns Wood, Holland Park, Knightsbridge, Chelsea, Earls Court, West End, Marylebone, Mayfair, Notting Hill, Primrose Hill, Victoria, West Brompton and Belgravia.  
The nearest tube stations to our London clinic.  
You can easily get to our Stoke Poges clinic from the following surrounding boroughs: Sunningdale, Ascot, Aylesbury, Beaconsfield, Chalfont St Giles, Chalfont St Peter, Chesham, Marlow, Wembley, Windsor, Cookham, Cowley, Gerrards Cross, Great Missenden, Harrow and Headington.  
Directions to our Stoke Poges, Buckinghamshire clinic.  
Book a consultation with our expert team or call our London and Buckinghamshire clinics directly – 0330 057 9047.