By Dr. TRACY MOUNTFORD, MBBS MBCAM
Target stubborn fat bulges and improve muscle definition across key areas of your body. From the abs and buttocks to the thighs and double chin, there is a body contouring solution to assist.
Today, smoothing and shaping your body isn't all about exercise and dieting. Thanks to the latest innovations in non-invasive cosmetic treatments, patients are increasingly embracing diverse technologies to achieve their body shaping goals. If you want to burn through fat, tone up your muscles or enhance the structure of your physique, then non-invasive body contouring can help.
What is Body Contouring
Body contouring is a new field of aesthetic medicine designed to tone, sculpt and refine the body. Using a range of high-tech technologies including ultrasound therapy, radiofrequency and fat freezing and heating, body contouring helps patients to reduce fat bulges, tone up muscle mass and improve muscle definition across a range of diverse body areas. Achieve skin tightening, fat reduction, muscle building and cellulite reduction with tried-and-tested treatments that work faster than diet and exercise.
Traditionally, the only way to get a contoured and toned physique using cosmetic treatments was with surgical procedures like liposuction. However, non-invasive body contouring treatments like CoolSculpting and EMSculpt have emerged to deliver the same fat reduction and sculpting benefits. The main difference is that these treatments do not require the use of any scalpels, anaesthesia, surgical incisions or downtime. Instead, body contouring technologies rely on clinically proven processes like cryolipolysis or electromagnetic energy to break down fat stores, tone up muscles and lift and tighten flabby skin. As a result, body contouring treatments will be valued at over $1.1 billion industry by 2022.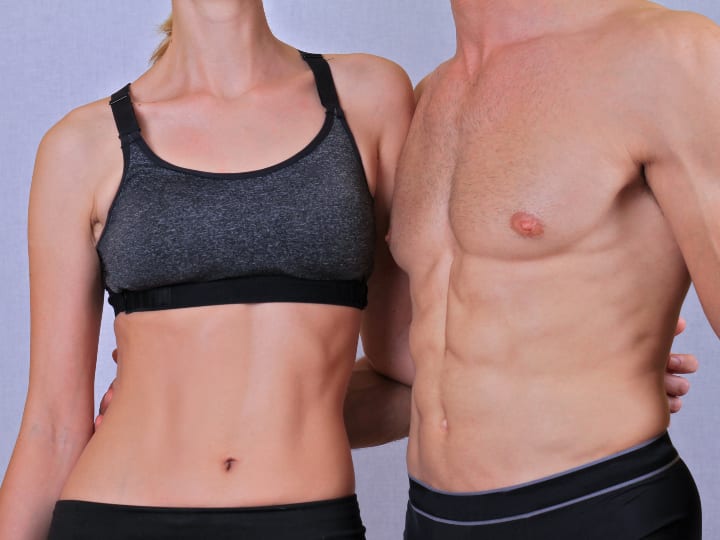 Benefits of Body Contouring – Body Contouring without surgery
Non-surgical body contouring treatments can help every patient to achieve their most desired body shape. Destroy stubborn fat cells, remove hard-to-shift bulges in problem areas, or lift and sculpt your skin for a more defined or curvaceous look. The top body contouring benefits include:
Muscle building and significant fat loss
Contouring key areas of the body including the abs and love handles
Lifting and toning the buttocks with a body contouring 'butt lift'
Tightening sagging, aged and drooping skin
Clinically proven fat loss and muscle building results
Completely non-invasive treatments, with no need for surgery, scalpels, needles or recovery time
Re-contour and redefine most areas of your body, from the thighs and belly to the arms and legs
Treatments delivered in quick 30-60-minute sessions
Long-lasting visible results
How to contour your body
Contouring is a term often associated with the makeup and cosmetics industry. When individuals indulge in the makeup contouring trend, they add greater definition and structure to their faces using contouring powders and creams to highlight features like the cheekbones, noses and jawline. While body contouring involves no use of makeup products, it does also serve to improve the appearance of key body areas by adding greater definition to them. It does this by making the skin look leaner while increasing the size of muscle tissue and reducing the appearance of sagging skin. The body looks much more sculpted, toned, trim and contoured as a result.
Non surgical Body Sculpting
Treatments like surgical liposuction can certainly help to contour and smooth away fatty areas of the body, like the belly or thighs. They can also improve the tightness and appearance of the skin after a patient has built up excess skin tissue after a bout of major weight loss. However, these procedures cannot increase muscle size or strengthen the natural structure of your skin from deep within. This is where non-surgical body contouring alternatives can help.
Different patients will also have different body contouring goals and needs depending on their gender, weight, age and lifestyle factors. Here, we walk through the most frequently requested treatments for each gender, and why they have emerged as the most in-demand procedures:
Best Body Contouring Treatments for women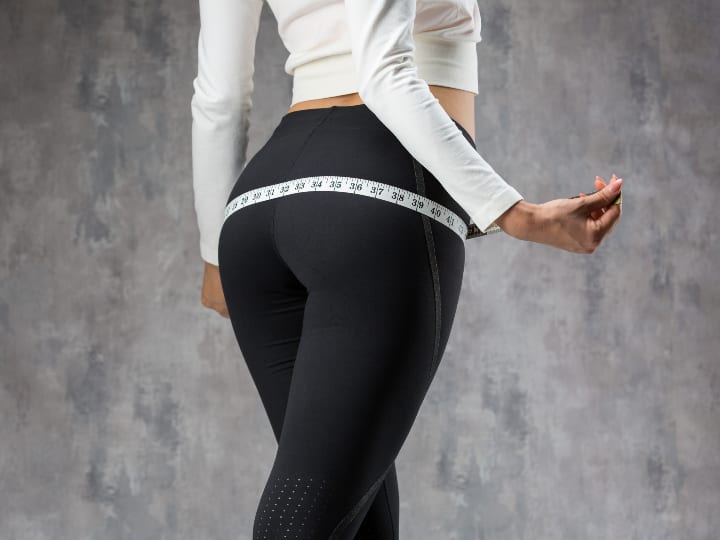 CoolSculpting
CoolSculpting is a non-surgical body contouring procedure that destroys subcutaneous fat cells by freezing them away using specialised cooling applicators. Using a process called cryolipolysis, fat cells are crystallised and destroyed when subjected to controlled cooling energy. It is great for getting rid of unwanted areas of fat around the stomach. It also reduces fat under the arms and around the buttocks. Many women also use it to smooth away their 'hip dips' so that they can achieve better-contoured buttocks and an 'hourglass' silhouette. As one of the world's most advanced fat-busting treatments, it is ideal for patients with average to above-average BMIs.
Ideal for: patients with a BMI of up to 35. Reduce fat across your muffin tops, bingo wings, back, abdomen, thighs, double chin and buttocks.
Results: As an FDA-approved treatment, it has been performed over 8 million times and has been verified as effective in over 50 medical journals and studies. Patients can achieve up to a 27% reduction in fat stores after one session.
EMSculpt
Since the nationwide lockdown, it has been extremely difficult to carry on with regular gym routines. EMSculpt has emerged as a fantastic alternative to help patients get their sculpted bodies back while improving muscle tone and definition. EMSculpt uses high-intensity electromagnetism to do this and contracts muscles thousands of times during one 30-minute session. This equates to 20,000 manual crunches or squats in a gym, giving patients the rapid ability to build up their muscle strength without having to lift any weights or take part in any exercise class. It is great for women who are in good shape already, but who want to take their look to the next level by improving their muscle tone and definition without surgery.
Ideal for: Gym-fit women who want to improve the tone and definition of their muscle groups, including the abs, calves and glutes.
Results: On average, patients can expect a 16% average increase in muscle mass and a 19% average reduction in fat at 2-4 weeks post-treatment.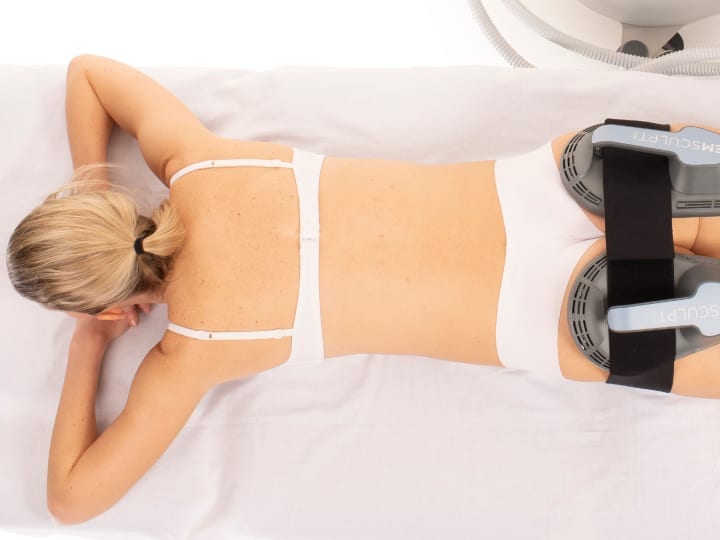 BBL (Ultherapy body contouring)
One of the hottest and most frequently trending body contouring treatments for women is the non-surgical Brazilian Butt Lift. Iconic celebrities like Jennifer Lopez and Kim Kardashian have popularised this treatment thanks to the shape of their sculpted and curvaceous buttocks. While the surgical BBL is one of the world's most risky procedures, the non-surgical alternative allows women to redefine the shape of their behinds without any risk or hassle. The non-surgical BBL combines the use of Ultherapy, EMSculpt and CoolSculpting technologies to minimise sagging pockets of fat around a woman's bum. At the same time, the treatment tones up the gluteal muscles so that they look more defined and well-rounded. Collagen-stimulating Ultherapy also tightens, lifts and strengthens the skin. The result is an uplifted, perky and well-defined bottom that would look great in a bikini or a pair of jeans.
Ideal for: Women who want to achieve that perfect 'hourglass' shape, and those who want to firm up the look of their buttocks and upper thighs.
Results: Reduced fat stores, tightened skin and toned gluteal muscles in as little as 2-4 weeks post-treatment.
Thermage
As we age, our skin loses its collagen and elastin proteins, causing issues such as sagging. Thermage is a world-class skin tightening treatment that counteracts this process. It reinvigorates the production of natural collagen proteins with its radiofrequency technology. Popular with celebrity fans like Amanda Holden and Gwyneth Paltrow, it can help patients to tighten sagging or loose skin across the face, neck, undereye area and stomach. It also improves the appearance of cellulite across the knees, legs, arms and hands, making it perfect for women who want to get their bodies into shape before hitting the beach this summer.
Ideal for: Tightening, lifting and re-contouring the skin with long-lasting results. It's also one of the only non-invasive procedures that is clinically proven to reduce the appearance of cellulite.
Results: Optimal results show through after 2 to 6 months post-treatment once the body has had time to regenerate collagen. Just one single treatment can give visible results that last for years at a time.
Best Body Contouring Treatments for men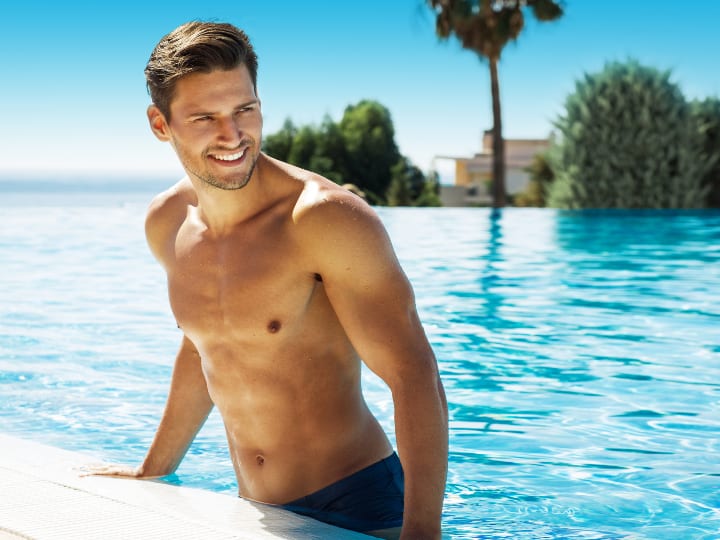 EMSculpt Neo
If you are a fit guy within a healthy weight range, but someone who has struggled to keep up a solid gym routine during lockdown, then EMSculpt Neo is an ideal match. EMScultp Neo is the upgraded version of EMSculpt's electromagnetic technology, and blends radiofrequency fat heating with superior muscle-building effects. This has made it one of the fastest ways to increase muscle strength and fat loss gains. EMSculpt Neo contracts 90% of your muscles versus the 20% to 30% that you can tone up during a gym session. This makes it perfect for men who want to get back on track fast post-lockdown. It's also suitable for women and works wonders if you want to get the definition back to your six-pack or add structure to your triceps and biceps.
Ideal for: Men who are already in their target weight range. But those who want to cut through stubborn fat stores and improve muscle tone quickly.
Results: In just 4 sessions, you can burn up to 30% of your fat stores. You can also build 25% more muscle without having to lift a weight in the gym.
CoolSculpting
Like women, men can also use CoolSculpting's game-changing fat freezing powers to break down troublesome fat stores fast. Its cryolipolysis technology was engineered by two Harvard University scientists to destroy even the toughest bulges of fat. This makes CoolSculpting ideal if you have put on a bit of extra weight around the belly or love handles for example. It can permanently destroy hard-to-shift fat cells in these problem zones in as little as 4-6 weeks post-treatment. Don't worry if you also have an above-average BMI. As CoolSculpting is one of the world's most powerful fat freezing technologies, it can get rid of stubborn fat bulges better than any other non-invasive treatment.
Ideal for: Men with greater pockets of fat to sculpt, or those with an above-average BMI.
Results: Up to a 27% reduction in targeted fat stores at the site of treatment.
CoolMini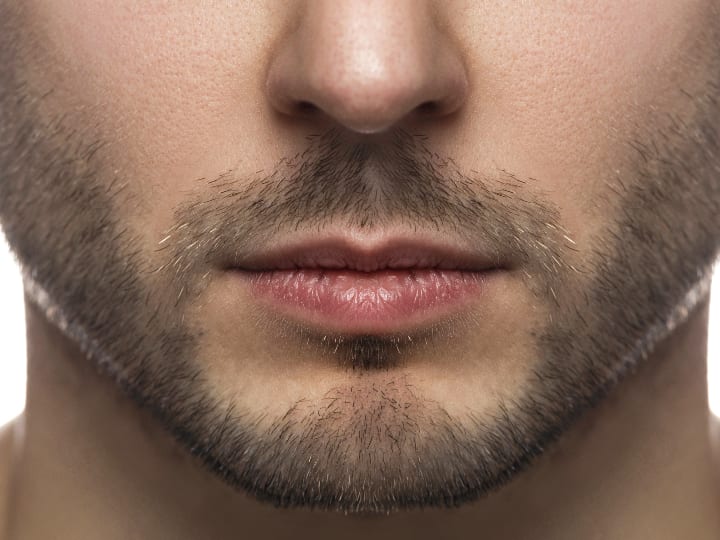 CoolSculpting also offers patients the chance to remove fat from smaller areas of the body like the ankles, knees and double chin. Thanks to the CoolMini applicator, clinicians can break down small fat bulges in a much more precise way than could be achieved with diet and exercise. The CoolMini applicators have been specially designed to contour and hug the skin in even the most difficult areas of the body. CoolMini also stands out against liposuction for the treatment of small areas as it doesn't leave any scars. This is why many men come to us to reduce fat across their double chins. The treatment is highly effective, involving no downtime. It also gives the male jawline a more angular and youthful look in the process.
Ideal for: Men with excess submental fat beneath their chin, or men who want to sculpt and contour their jawlines.
Results: Clinically proven fat loss of up to 27% across the double chin.
Experts in Body Contouring 
Our clinic is an industry leader and trendsetter when it comes to the very latest body contouring treatments. We were one of the first clinics in the UK to introduce the revolutionary EMSculpt Neo treatment. Our founder, Dr Tracy Mountford is also known throughout the cosmetics industry as a key EMSculpt ambassador. We are also an award-winning CoolSculpting clinic, having been voted as the number one CoolSculpting practice in the UK and Western Europe for six years in a row.
To find out more about our leading body contouring treatments, fill out our online enquiry form. Alternatively, you can contact our London and Buckinghamshire clinics directly by phone on the following number: 0330 127 1473 (London and Buckinghamshire).