By Dr. TRACY MOUNTFORD, MBBS MBCAM
With age comes a steady progressive loss of volume be it facial or from your hands and decolletage. You have looked in the mirror and decided it is time to get face fillers. Whether it is under eye filler, lip, chin, cheek or nose filler, we want to be able to entrust our face to the best experts. No one wants to come into a clinic and leave looking like someone else. That's why it is vital you do your research to find the best face fillers clinic in Buckinghamshire.
From the moment you start to notice the gradual signs of ageing such as wrinkles, don't lose yourself to the extra noise that is pushing you to get rid of them completely. Face fillers have become more mainstream but do not be overwhelmed by this. The bottom line is: No one wants that over-plumped or lumpy face look. We are all beautiful and should celebrate our differences and individuality. Our face filler clinic team are focused on helping you to look like your best self. Softening those wrinkles and adding volume with our intelligent sprinkling method has worked effectively with our patients and they are happy with their results. 
Back to basics with: What are face fillers? 
Face fillers also known as dermal fillers are a substance that is injected into your face to reduce lines and wrinkles and add lost volume. They can be used in multiple specific facial areas to increase volume which makes you look revived and young looking.  
What type of face filler do I want? 
You ideally want a Hyaluronic Acid based face filler. Why? Hyaluronic acid is a naturally occurring substance in our bodies. With humectant properties, it is essentially a girl's best friend when it comes to hydration. As we age, our skin slows down in producing hyaluronic acid, but our skin cells need for it increases, which is when lines and wrinkles form. 
How do face fillers work? 
When injected face filler boosts the skin's supply of hyaluronic acid and works to revitalise and add volume. It instantly diminishes the appearance of lines and wrinkles and gets to work by softening them. It works with your skin, not against it. Hyaluronic acid inside face fillers replenishes the hyaluronic acid levels that have been absorbed by your body. Face fillers also aid the body to produce new collagen and elastin, which you need to keep your skin plump and with a soft youthful texture. 
Face filler benefits 
At The Cosmetic Skin Clinic, our expert team are on hand to create bespoke natural looking results in our modern state-of-the-art facility. When you book your face filler treatment with our qualified practitioners, you can experience the following benefits of Hyaluronic Acid based face filler: 
Adds volume

 

Near to zero downtime so your routine is undisturbed

 

Long-lasting results

 

Allergic reactions are highly unlikely and uncommon 

 

Great treatment for subtly reviving the face

 

Effectively smoothes wrinkles out

 

Minimal patient discomfort

 

Often referred to as the non-surgical facelift 

 

Easily removed if necessary

 

Biocompatible and safe

 
With these great benefits, our face filler anti-ageing treatment is the perfect answer to replace lost volume, soften fine lines and wrinkles and add extra volume where needed.  
Face fillers before and after 
Disclaimer: Patient experience and results may vary. These are dependent on a number of factors such as lifestyle, age and medical history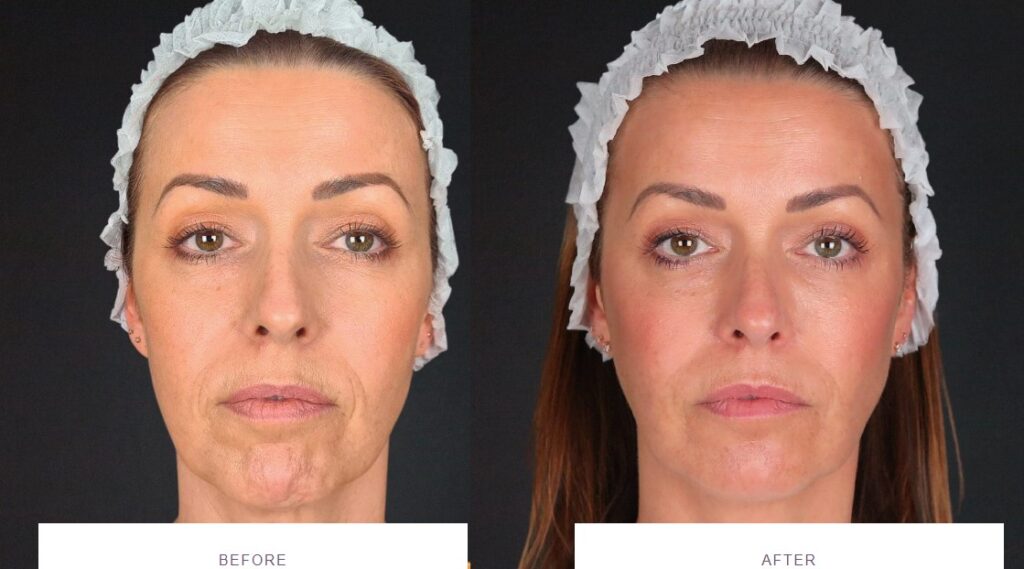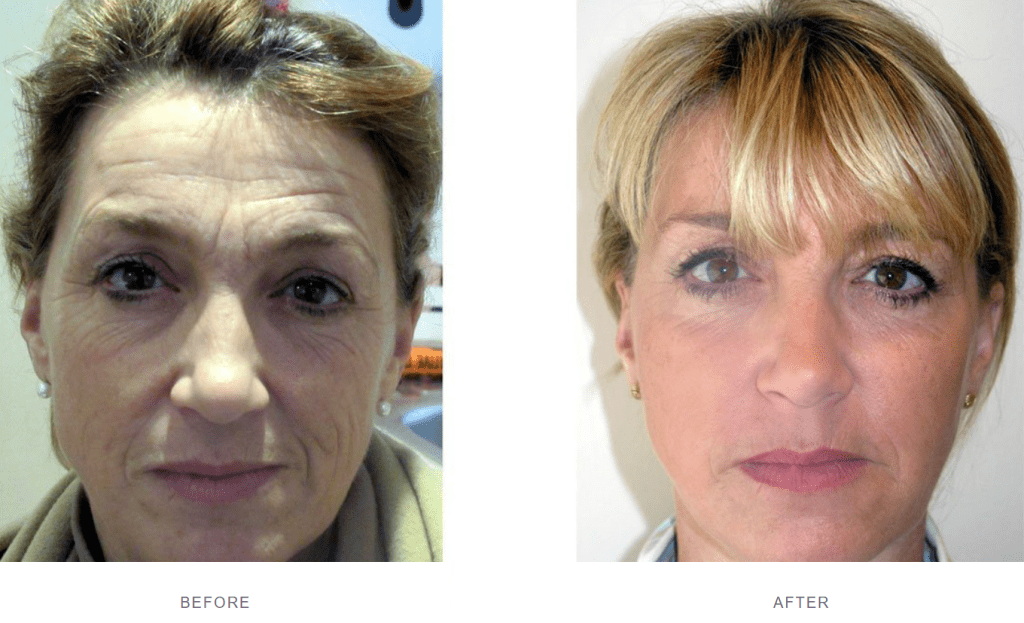 Our patient received a full face rejuvenation with face fillers (Juvéderm® Vycross™ range). With the focus on cheek fillers, they were treated for the following areas: temple hollows, upper face (cheeks), nasolabial folds (nose-to-mouth lines), marionette and smile lines. Muscle relaxant to treat the forehead and crow's feet around the eyes.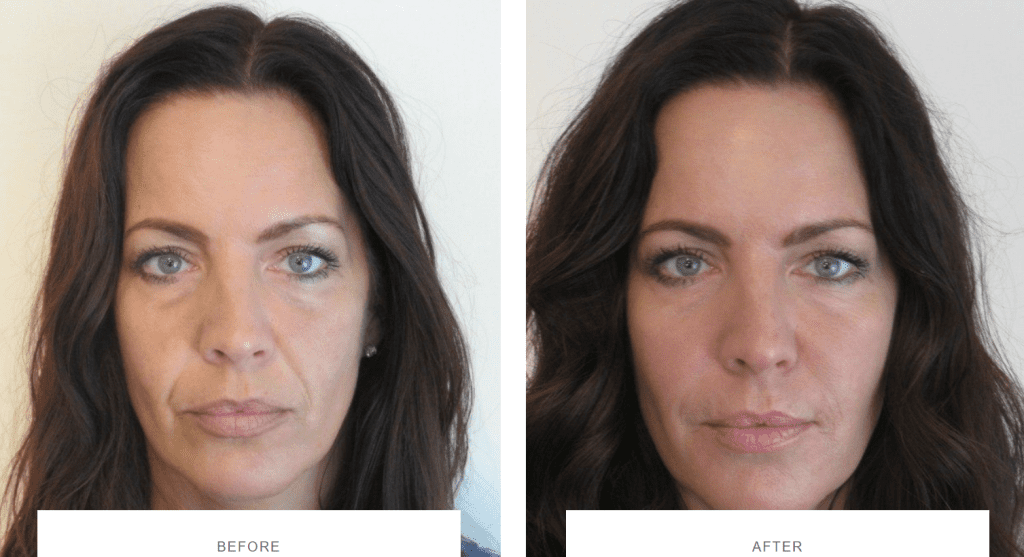 We treated this patient for a 3D beautification with face fillers (Juvéderm® Vycross™ range). Areas treated are the: upper face (cheeks), tear trough, nasolabial folds (nose-to-mouth lines) and smile lines. Muscle relaxant to the glabella (smooths and refreshes the forehead above and between the eyebrows).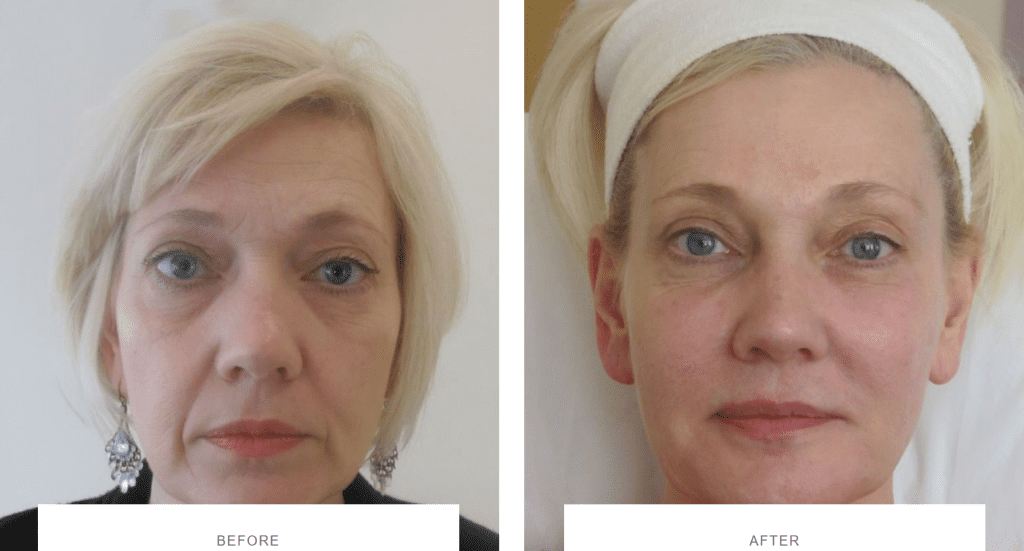 This patient was treated for a full face rejuvenation with our effective face fillers. Areas treated were temple hollows, upper face (cheeks), nasolabial folds (nose-to-mouth lines), marionette and smile lines, chin augmentation. Muscle relaxant to the forehead and the crow's feet.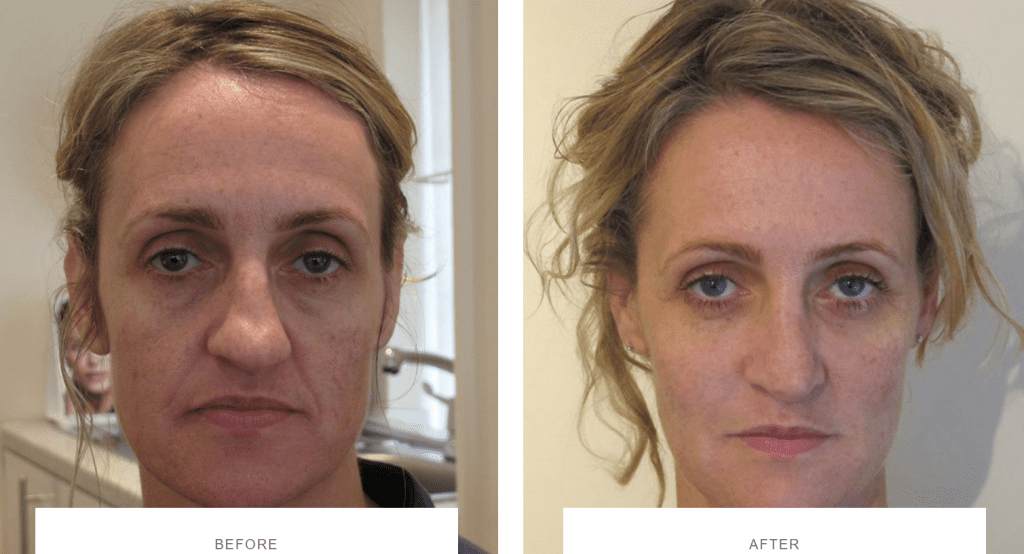 We treated this patient for a full face non-surgical facelift rejuvenation with face fillers (Juvéderm® Vycross™ range using MD Codes©). Areas treated are the: temple hollows, upper face (cheeks), nasolabial folds (nose-to-mouth lines), marionette and smile lines. 
LOWER FACE BEFORE AND AFTERS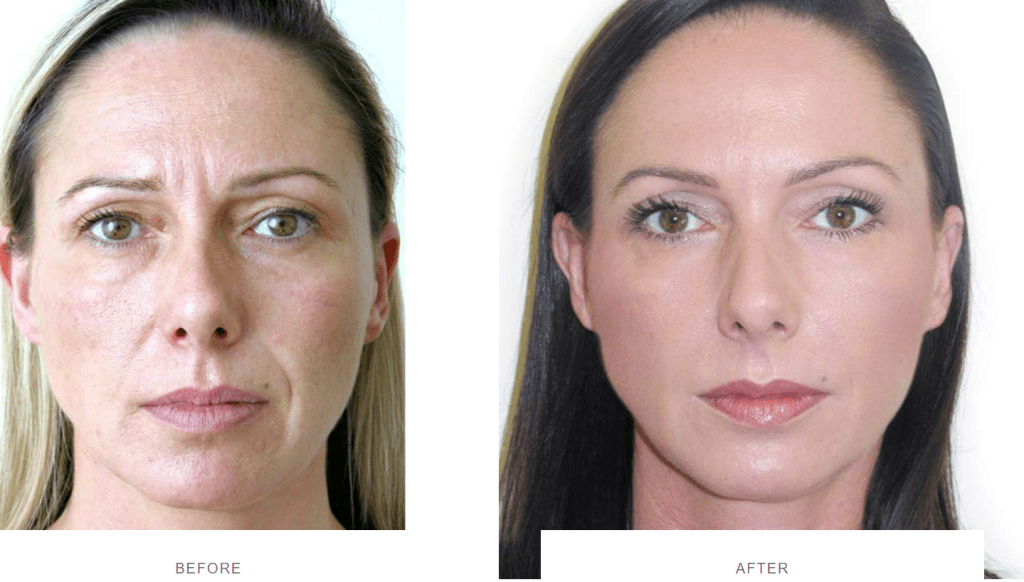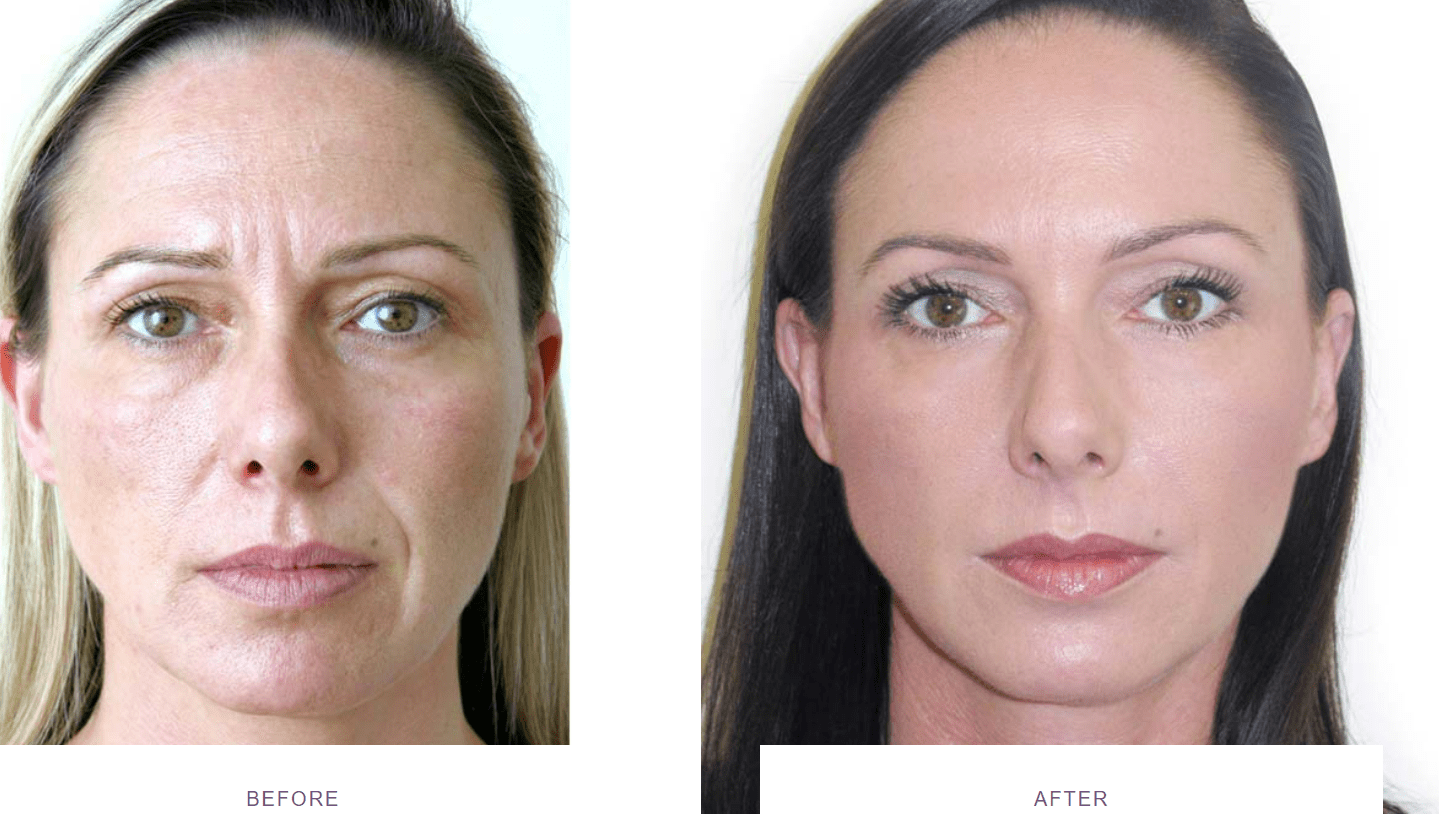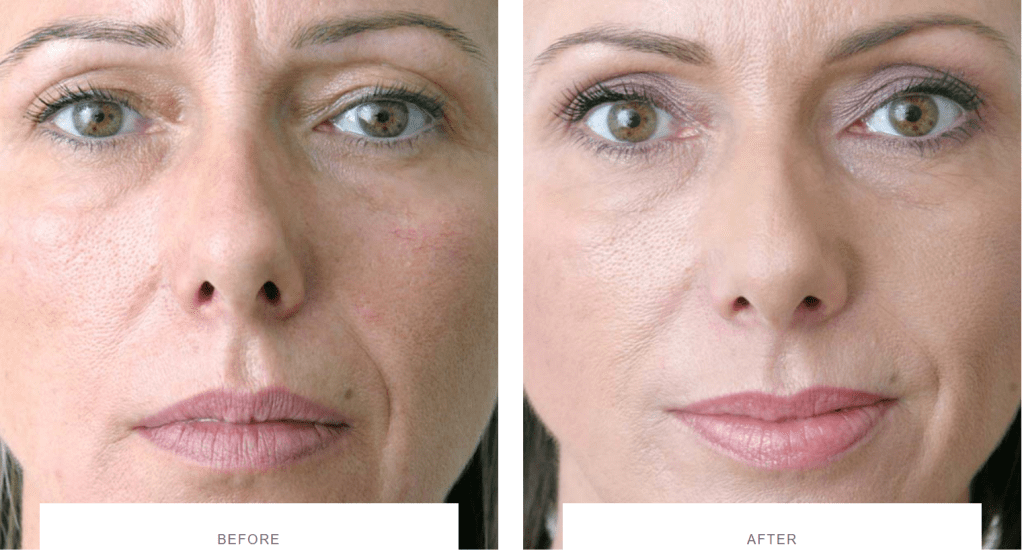 Our patient had a lower face, face filler treatment. Face filler (Restylane®) was administered to the lower face lines. To smooth areas like the forehead and between the eyebrows, muscle relaxant was applied to the glabella. Restylane® Skinboosters was administered to the lips.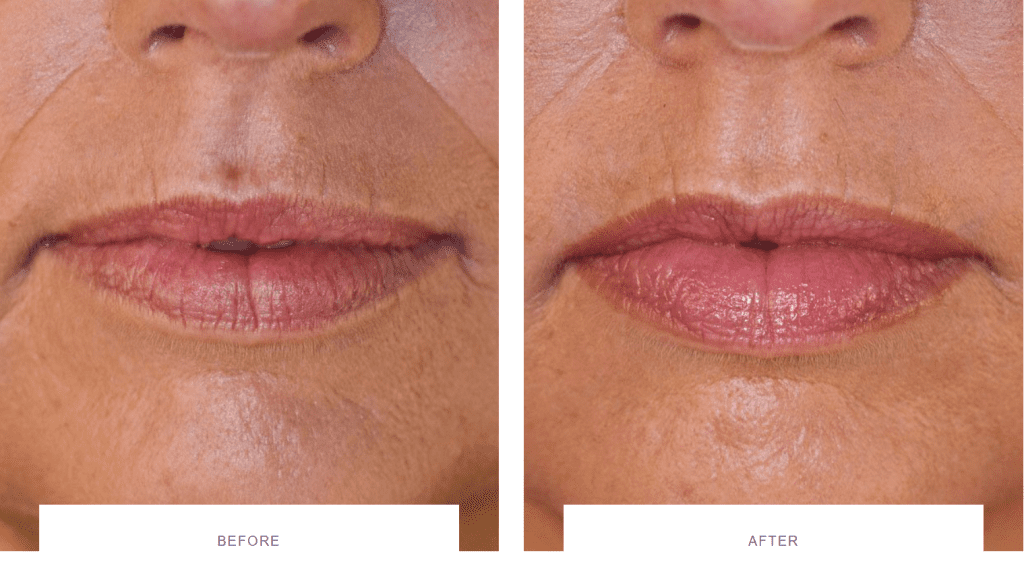 This patient was treated for a redefined lip shape. With the use of lip fillers (Juvederm Volbella®) it also helped erased the lines around the mouth.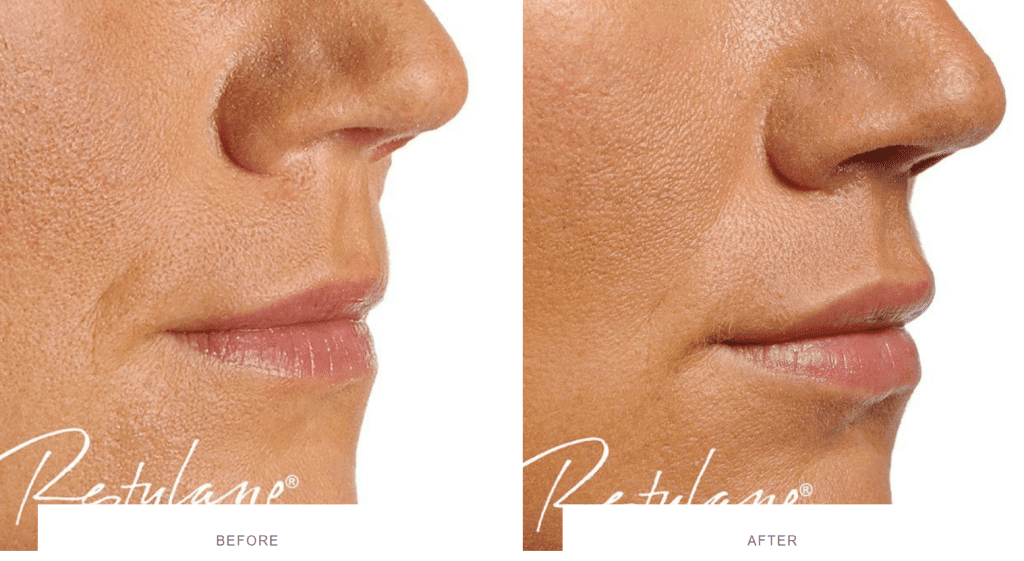 Through the use of Restylane® face fillers, this patient has seen effective lip enhancement results. It has restored, re-volumised and redefined the lip shape and addressed lip lines surrounding the mouth.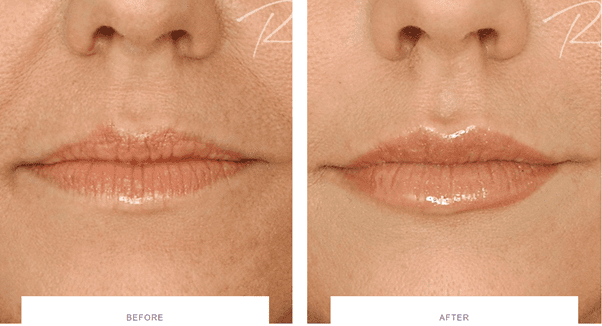 Lip lines and unsmooth lip shape have been addressed with Restylane® to revive, add volume and redefine lip shape. This patient is a clear example of a lip enhancement that is natural yet effective to see. 
Face Filler Treatments 
Fllers have truly opened the door to non-surgical treatments with minimal downtime, and this includes Jawline Fillers, Tear Trough Fillers and even Non-Surgical Facelifts. Face fillers can make a world of positive difference to your facial aesthetic balance by taking away that look of tiredness or sagging skin.  
Tear trough filler

effectively works to refresh and rejuvenate tired eyes with dark circles or under eye hollowing. It restores lost volume and reduces the appearance of dark circles. 

 

Jawline fillers

for jowls can bring back the symmetry and balance to your face. Jawline fillers correct signs of ageing that can be caused by loose and sagging skin around the neck and chin, and it will also minimise the appearance of jowls. 

 

Non-surgical facelifts

afford everyone the benefits and results without the expense and recovery time. You can enjoy a subtle return to a fresher looking you without the lines, wrinkles, and skin laxity. Natural rejuvenation is achievable with our expert's non-surgical facelift treatment. 

 
Why is The Cosmetic Skin Clinic the best face filler clinic in Buckinghamshire? 
When looking for the best face filler clinic you need to consider the following: reviews, experience and results. Simply put, all our expert injectors have all three covered.  
With a constantly positive growing collection of glowing Trustpilot reviews, you can read through and discover the unique and happy experiences we have created. All our practitioners are experts in their cosmetic fields. All are trained under our Founder and Medical Director, Dr Tracy Mountford, to ensure exact standards are met and The Cosmetic Skin Clinic method is perfected for each and every patient. 
As a well-respected and accredited provider of high-quality cosmetic treatments in Buckinghamshire, you can trust that we are the right fit for your skin needs. The Cosmetic Skin Clinic has the expertise, talent and quality you deserve to experience in your journey for face fillers.  
Are you ready to find out more? Book your face filler consultation here or give our Stoke Poges, Buckinghamshire clinic a call on 0333 242 9285.
How to Find us – The best face fillers clinic in Bucks
Our Face Fillers Buckinghamshire clinic can easily be reached via car and other excellent transport links. If you live in the following areas, the clinic is most definitely accessible for you:
Gerrards Cross, Beaconsfield, Slough, Beaconsfield, Marlow, Windsor and further afield.