By Dr. TRACY MOUNTFORD, MBBS MBCAM
Bespoke Botox treatment plans to treat multiple conditions
At The Cosmetic Skin Clinic, we specialise in providing bespoke treatment plans that cater to an individual's needs. During the consultation period, we may advise a combination of treatments that will work in concert to produce the best results for your needs.
The following table highlights some of the combinations available:
Condition

Treatment area

Combined with:

The gain

Crow's feet
Smile lines around the side of the eyes
Thermage Eyes
All of these produce smoother, tighter skin for brighter eyes and are good for the improvement of the texture of the skin
Ultherapy Eyes
INTRAcel
Tired eyes
Periorbital area – around and underneath the eyes
Tear trough – dermal filler treatment
Opens up the eyes, airbrushing lines, reducing eye bags
Ultherapy Eyes
Tighter, smoother skin
Thermage Eyes
Tighter, smoother skin
Wrinkly, crepey neck
Neck, chin
Ultherapy
Tighter, smoother skin
Thermage
Tighter, smoother skin
Thread lifts
Lifted, tighter neck
INTRAcel
Smoother, tighter skin
Profhilo
Tighter, smoother skin
Crepey, wrinkled décolletage
Upper chest area
Ultherapy
Tighter, smoother skin
Thermage
Tighter, smoother skin
Juvederm Volite
Hydrated, plumper skin
Restylane Skinbooster
Hydrated, plumper skin
Thread lifts
Lifted décolletage
Dimpled chin
Chin
Dermal fillers
Restores volume loss, mainly on the jaw area and under the chin
Treating Crow's Feet with Botox
Anti-wrinkle botox injections are highly effective at reducing classic smile lines that form around the eyes. These 'dynamic wrinkle' lines form over time due to the effect of repeated facial expressions, which cause our skin to lose elasticity and volume. Anti-wrinkle injections diminish the appearance of crow's feet by blocking signals from the nerves to the muscles. This makes the skin around the eyes unable to contract, reducing the crevices that are obvious when crow's feet form. At The Cosmetic Skin Clinic, we administer the anti-wrinkle injection carefully using a sprinkled approach to avoid a 'frozen' look. We can also use technologies like Thermage and Ultherapy to stimulate collagen renewal in the skin to revolumise and firm up sagging tissues.
Treating Tired Eyes with Botox
Eyes can be refreshed and revitalised quickly with the application of anti-wrinkle botox injections. They can soften the appearance of crow's feet as well as correcting asymmetric eyelids or eyebrows, which can make patients look angry and stressed. We can also use nourishing hyaluronic acid fillers in the tear trough area under the eye to add volume to sagging eyebags. These combination treatments give the eye area a smoother appearance while reducing shadows and making the eyes look more awake and alert.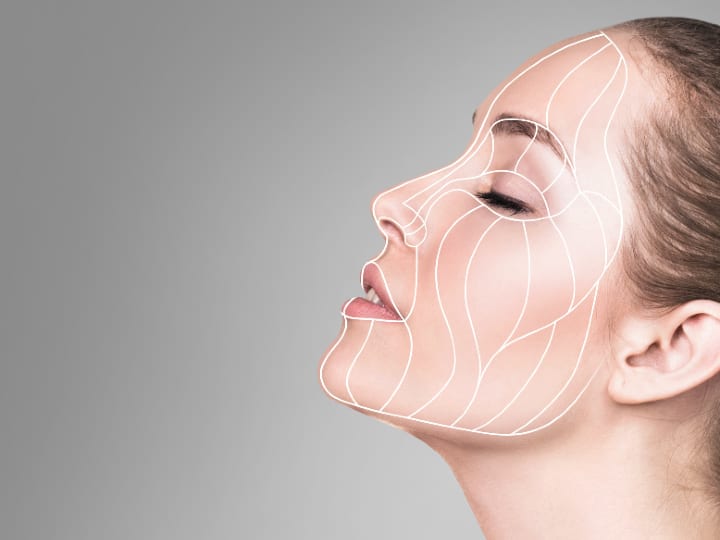 Addressing Wrinkly Necks with Botox
Anti-wrinkle injections can reduce signs of ageing around the neck area by relaxing the muscles of the neck. These muscles can work to pull down the shape of the jawline, making people look aged and causing a less streamlined appearance. Anti-wrinkle injections freeze the neck muscles so that neck sagging is reduced. We can then also apply collagen-stimulating treatments like Profhilo. Ultherapy and Thermage to add volume and nourishment to the skin. Together, these treatments give the skin a healthier glow while preventing sagging and improving the skin's overall structure and strength. The result is a youthfully refreshed look.
Smoothing a wrinkled décolletage with Botox
Botox is a highly effective treatment to relax the muscles of the chest, and in particular, décolletage wrinkles. Independent studies have shown that anti-wrinkle injections can smooth and minimise the appearance of décolletage wrinkles by up to 20-30 percent in just on application. We can further boost visible results by using dermal fillers like Juvederm Voliter and Restylane skin boosters to add volume to the creases that have formed over time. This helps to fill deep-set lines while working in combination with anti-wrinkle injections to prevent future wrinkle crevices from forming.
Rejuvenating a dimpled chin with Botox
Botox is frequently injected into facial muscles that are overly active. In the case of a dimpled chin, the mentalis muscle is super taught and contract, which causes the skin to dimple and invert. When we apply anti-wrinkle injections strategically into this dimpling, we can relax the overactive muscle so that it no longer pulls the skin downwards into a dimpled pocket. This can help to smooth the appearance of dimpled chins while smoothly contouring the appearance of the lower jawline in the process.
To find out more about our anti-wrinkle treatments, fill out our online enquiry form. Alternatively, you can contact our Botox London and Buckinghamshire clinics directly by phone on 0330 057 5425.
How To Find our Botox Clinics in London and Buckinghamshire
The Cosmetic Skin Clinic in London is within a short walking distance of Oxford Circus, Bond Street and Baker Street tube stations. You can also reach us via train from the Paddington and Kings Cross St Pancras Train Stations.
The Cosmetic Skin Clinic in Buckinghamshire is in Stoke Poges and it is close to Gerrards Cross – Chiltern Railway, Slough's – First Great Western station, Beaconsfield, Marlow and surrounding areas. It also has convenient transport links with the M25, M4, M40 and A40 roads, making the clinic very easy to reach from Wembley, Richmond, Kingston upon Thames and the Surrey area.
For more information about our clinic's locations and the best ways to reach us by train, bus, car or by foot, please take a look at our dedicated pages.