By Dr. TRACY MOUNTFORD, MBBS MBCAM
Are you having trouble with eyelid hooding, lines, wrinkles and lax skin around your eyes which make you appear to look tired all the time? Do you feel that you no longer look as young as you feel? An eye treatment with Thermage could be the right solution for you.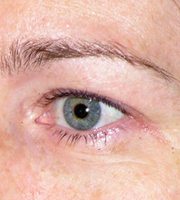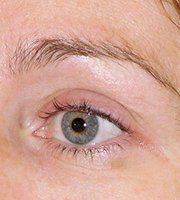 The amount of collagen in our skin diminishes as we age which results in loss of skin elasticity, wrinkles and sagging skin. Thermage is a safe, non-invasive cosmetic treatment that uses a patented radio frequency technology to safely heat the deeper layers of your skin to promote new collagen production as well as stimulate existing collagen in your skin. This deep uniform heating action causes deep structures in your skin to immediately tighten. Over time, new and remodeled collagen is produced to further tighten skin, resulting in healthier, smoother skin and a more youthful appearance.
New collagen formation is a gradual process and after your treatment you will continue to see improvement for up to six months. The result is tighter and plumper skin which can last from 2 to 3 years after which a maintenance Thermage regime will be discussed with you.
Thermage treatments can also be used to treat crepey and saggy skin involving the cheeks, jowls and neck, as well as areas of the body including the arms (bingo wings), hands, abdomen, legs, knees and post pregnancy tummies. The treatment can also be used following body contouring procedures such as Liposuction to further promote skin tightening on treated areas.
All specialised Thermage eye and body treatments are carried out by our resident plastic surgeon.