The Times
September 12th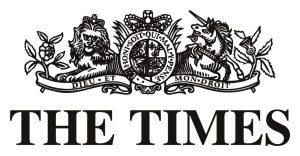 Beauty expert Rosie Green has tried and tested a lot of tweakments and is ready to reveal what worked for her. She takes us through her journey of tweaks from CoolSculpting, Botox to Ultherapy with The Cosmetic Skin Clinic who have helped her to finally get the body she wants at 47.
How did she get rid of her 'mum tum'?
Rosie Green maintains a balanced lifestyle, eating well, also weight training exercise but as she says, "exercise can only do much to improve a body." For her "persistent love handles and mum tum" she tried CoolSculpting at The Cosmetic Skin Clinic.
"In this treatment your problem area is deep frozen, getting rid of around 20 per cent of the fat cells, which are then flushed out of your body in your pee." "Boy did it work" says Rosie.
How has she kept her skin from sagging?
Rosie has stopped the sag with Ultherapy. It "uses a hand-held 'gun' that sends ultrasound into the deeper layers of the dermis to boost collagen and firm skin. You don't see an effect immediately but after a few months you see a subtle lift."
Ultherapy is the ultimate non-surgical skin lifting and tightening procedure that treats sagging skin, turkey neck, lines and wrinkles on your decolletage and more.
But that's not all, she will get herself booked in for botox and filler every six months.
What's the key to flawless botox and filler?
Rosie knows, the key to avoiding "spam forehead" or "chipmunk cheeks" is all about "having small amounts more regularly." More importantly, you need to always pick practitioners who are very experienced in filler and botox. "They know the tricks – like a little filler in the temple will give you back a couple of years."
Why choose The Cosmetic Skin Clinic?
Rosie Green is a seasoned beauty expert who has tried and tested multiple tweakments and has chosen The Cosmetic Skin Clinic for a good reason. We get great results, and we care about you and your experience.
The Cosmetic Skin Clinic provide Ultherapy, Coolsculpting, Dermal Filler and Botox treatments in London and Bucks to a high-quality standard. Our team of experts are experienced and trained to treat you with the above treatments and ensure you get subtle results you are happy and confident with.
As a multi-award winning, CQC registered medical clinic, we care about you and your results. So, book your consultation by filling out our online enquiry form or contacting our London clinic by calling 0203 319 3637 or our Buckinghamshire clinic by calling 01753 646 660.