By Dr. TRACY MOUNTFORD, MBBS MBCAM
If you are looking for an effective anti-ageing treatment that has natural-looking results at any age, whether you are 30 or 60 years old, then Thermage is an ideal treatment. This advanced skin tightening and rejuvenating procedure helps improve the appearance of sagging and loose skin by naturally rebooting collagen supplies. The procedure is suitable for men and women of all skin types and takes as little as 30-60 minutes to complete.
The great benefit of Thermage is that it is equally fantastic at preventing the effects of ageing and preserving a youthful skin tone, while also helping older patients to revitalise aged, wrinkled or drooping skin. In this article, we discuss how it can be used at different stages of the ageing process to bring back strength, elasticity and tightness, no matter what stage you are at.
Thermage's Anti-Ageing Effects
Thermage is one of the world's leading anti-ageing treatments with clinically proven results. It uses an advanced radiofrequency (RF) heat energy to stimulate new collagen production deep within the skin. It can tighten, lift and firm skin across the face, body and eye area to bring back a healthy glow, without the use of any needles, surgery or downtime. The optimal age for a Thermage treatment is between 30-60 years old, but younger people can also use it to maximise their collagen production in a preventative way.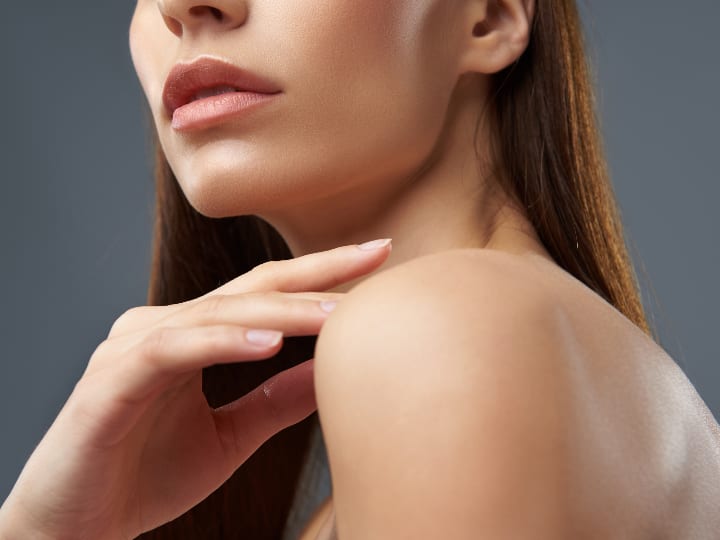 Does Thermage tighten skin or just maintain its appearance?
Thermage helps to smooth, tighten and contour the skin for an overall fresher and younger appearance. By using radiofrequency technology to heat up the collagen-rich layers of our skin, it both remodels our existing collagen supplies while also supercharging the production of new collagen stores. Collagen is an essential constituent of connective tissues and is the most abundant protein in the body, comprising almost three-quarters of the skin. It helps to maintain the skin's strength and elasticity, but it declines as we age.
By regenerating fresh stores of this protein and remodelling existing stores, the skin becomes smoother, firmer and more elastic as a result. In this respect, Thermage does so much more than just maintain the skin's appearance. It actually renews and restores it from deep inside while also reducing the appearance of lines, wrinkles and sagging skin in the process.
To book a consultation contact our clinics in London and Bucks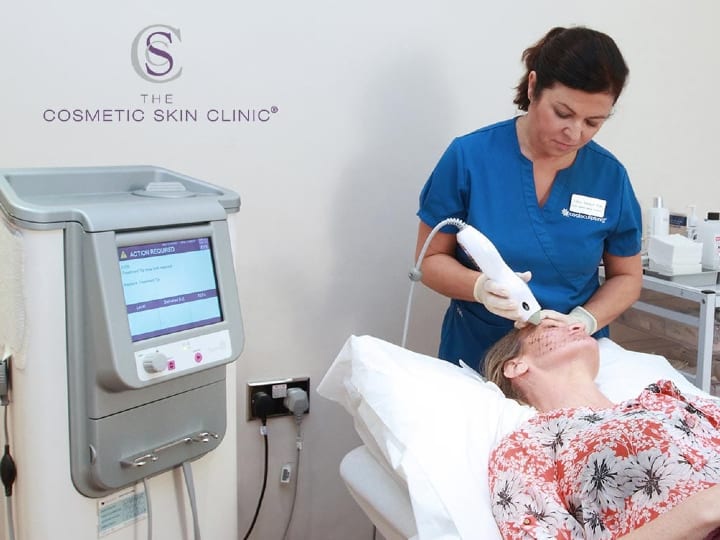 Can Thermage treat sagging cheeks?
Thermage is a super versatile radio frequency skin tightening treatment that can restore firmness and lift to sagging skin across the face and body. As a leading skin lifting treatment, it is popular for restoring firmness to sagging facial features like hooded eyelids, jowls and sagging cheeks in particular. However, while it is great for lifting and restoring saggy cheeks, it can also work wonders to lift flabby arms, bingo wings and hands, while even correcting flabby skin around a person's knees. Thanks to its ease of use, quick treatment time and long-lasting results, it has emerged as a leader for drooping skin correction. Unlike some anti-wrinkle treatments, it won't cause a drastic visible change and is perfect for patients who want subtle rejuvenation results.
Does Thermage treat skin laxity?
Skin can become loose and less firm (lax) when collagen levels deplete. Thermage is perfectly designed to counteract this process by forcing collagen levels to gradually replenish and restore the3mselves. The effect of this is that skin tissues are renourished and giving extra support. This helps the skin's surface to become sleeker, smoother and more naturally beautiful looking.
Thermage Radio Frequency is therefore perfect to treat skin laxity problems as it acts as a barrier to prevent further skin looseness from occurring. This helps younger patients, in particular, to completely prevent the condition of skin sagging while helping older patients to strategically reverse the process.
Can Thermage tighten skin after weight loss?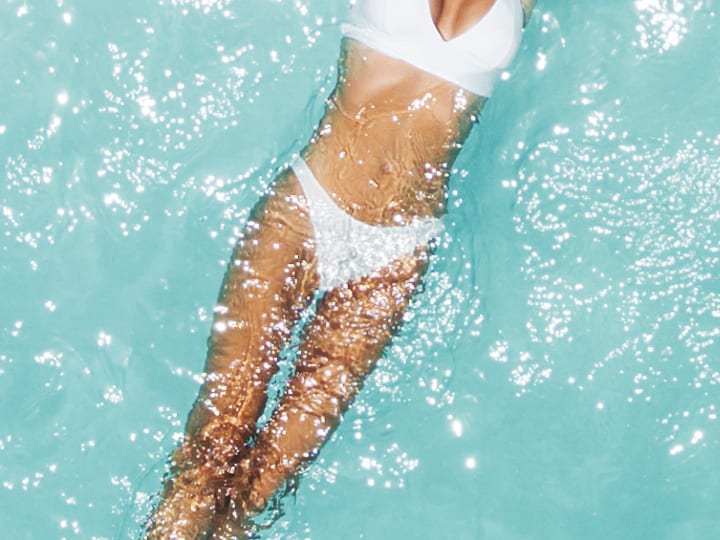 If you have been on a weight-loss journey, then one of the best experiences is seeing better definition. This is especially around problem zones like the bingo wings. Thermage is also used for skin contouring, so if you have lost a lot of weight and are now suffering from loose pockets of skin, Thermage can be used to tighten up and remodel skin tissues in these areas so they snap back to their former smooth and firm state.
Most people see great firming and skin lifting results after just one Thermage session. But if you have a lot of sagging skin as a result of dramatic weight loss, we may also recommend top-up treatments to further refine and sculpt the skin. Seek a personal consultation with one of our expert practitioners who can advise on how many sessions are likely to be needed if you are experiencing skin looseness as a result of weight loss.
Thermage Treatment Areas
Thermage is a great all-in-one anti-ageing option to treat the entire face. Its versatility also makes it perfect to restore strength to the body. It treats the following key areas:
Eyes: lift sagging eyelids and minimise the appearance of crow's feet
Jawline: sculpt, reshape and contour the jawline
Jowls: lift sagging jowls
Cheeks: firm up loose skin across the cheeks
Forehead: smooth forehead lines and deep-set wrinkles
Turkey neck: reducing the appearance of loose and wrinkled skin across the neck
Arms: firm up underarm bingo wings
Knees: reduce loose skin across the knees
Hands: firm up wrinkles and sagging skin across the hands
Contact us to book a consultation
Thermage Skin Tightening for Different Age Groups
Depending on your age, you may have slightly different areas that you want or need to treat using Thermage. Younger patients who are bothered about the first signs of ageing can use the treatment to address early ageing signs. It is also ideal to smooth out the appearance of small fine lines and wrinkles as they start to appear. For older patients in their 50s and 60s, the treatment can be used more intensively. It can lift and correct typical ageing features like jowls, hooded eyes and wrinkles turkey necks. Thermage can also get your skin 'beach-body-ready,' as it is clinically proven to improve the appearance of cellulite.
Thermage for 20–30-year-olds
In most cases, people in their twenties and thirties won't be experiencing obvious visible signs. Concerns over sagging skin, deep wrinkle formation or looseness are much less at this time. However, after the age of 20, our skin starts to lose 1 percent of collagen every year. Fast-paced living in these relatively early years can also have a big impact on our skin quality. Lifestyle factors like excessive alcohol consumption, sun exposure or tiredness can all have a big effect. As a preventative measure, it can stop excessive collagen depletion in its tracks while also keeping the skin looking radiant, refreshed and sculpted.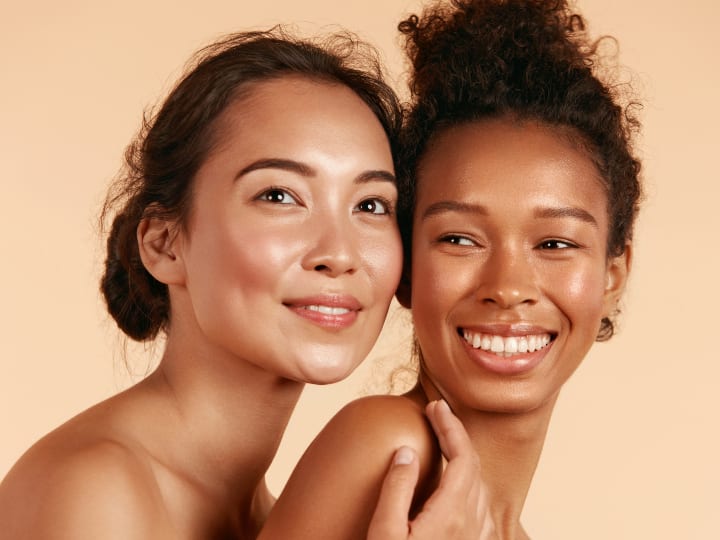 Thermage for 40–50-year-olds
As we reach our 40s and 50s, the downward pull of gravity on our skin may start to reveal itself. Collagen and elastin stores will also be much lower than they were when we were in our twenties. So signs of wrinkles and skin sagging may start to show through at this time. Loose skin may start to develop around our jawlines and cheeks. Wrinkles begin to show through first in areas that are vulnerable to the repeated pressure of facial movements, like the forehead and eyes. Thermage can spot-target areas of weakness and restore strength to areas that have suffered ageing damage.
Thermage for 50+ patients
When people reach their 50s and 60s, skincare goals tilt towards revitalisation and restoration rather than prevention. At this time, patients may well be experiencing the classic tell-tale signs of advanced ageing. Think jowls, eye bags, tear trough hollows and the wrinkly 'turkey neck'. They may also experience saggy skin across their arms, bingo wings and even their knees and hands.
We are also very vulnerable to the visible effects of depleted muscle mass and collagen stores at this age. Thermage can really come into its own at this time because it offers such a versatile way to fix loose and saggy skin in a holistic way.
Enquire today at our clinics in London and Buckinghamshire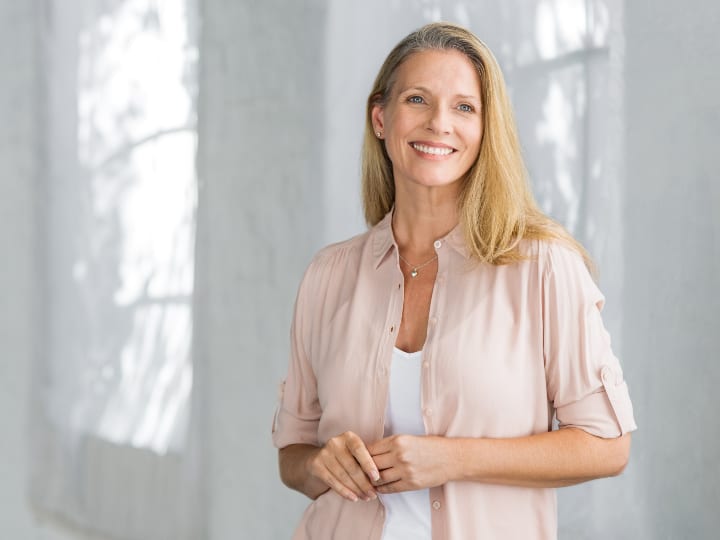 Long-lasting Thermage Results
The beauty of Thermage is that it is also one of the most long-lasting non-surgical beauty treatments. Tightening and lifting effects will last up to 18 months post-treatment. This makes it ideal for people who need a no-fuss treatment that doesn't require excessive top-ups. This is why the treatment is so popular for people who favour low maintenance beauty strategies that last. No wonder celebrities like Gwyneth Paltrow and Jennifer Aniston are such big fans. Take a look at our Thermage before and after page to see results from real patients!
Finding out more
The Cosmetic Skin Clinic is one of the most experienced Thermage treatment specialists in the UK. With our 95% patient satisfaction rating and our 5-star Trustpilot score, you will benefit from our years of industry expertise and our renowned reputation for high standards.
Find out more about the treatments by calling our London and Buckinghamshire treatment clinics on the following number: 0330 127 1473 (London and Buckinghamshire). Alternatively, fill out our online contact form and one of our expert practitioners will get in touch.