By Dr. TRACY MOUNTFORD, MBBS MBCAM
Here at The Cosmetic Skin Clinic, we often use a combination of treatments to get the best results.
We call one such combination 'The Golden Triad', and it's a trio of three different treatments that will not only help to reverse signs of ageing, but also prevent them as well. By combining dermal fillers with muscle relaxants and Ultherapy, we can enhance and uplift the face in a subtle and natural-looking way.
The Golden Triad treatment explained
Below, Dr Tracy Mountford explains how fillers, muscle relaxants and Ultherapy can work together beautifully to roll back the years:
Step 1: Dermal Fillers
Dermal fillers underpin and support the face by restoring any volume that has been lost due to ageing. Typically, we apply fillers around the temples, across the cheeks, or even in the lower jaw to give more support.
Fillers help smooth out lines and wrinkles, as well as help to replenish hyaluronic acid, creating a more refreshed, younger-looking appearance.
At The Cosmetic Skin Clinic, we only use the safest, most effective FDA-approved, naturally biodegradable dermal fillers.
Step 2: Ultherapy
Next, Dr Mountford recommends a skin tightening treatment such as Ultherapy. While fillers support the skin, Ultherapy uses ultrasound technology to improve elasticity and lift the neck, chin, and face. It's the only FDA-cleared, non-invasive treatment for lifting the skin.
The great thing about Ultherapy is that it also stimulates the production of new collagen and elastin, which can help reverse the signs of ageing. So not only does it treat lines and wrinkles on the outside, it also kickstarts collagen production on the inside.
Step 3: Muscle Relaxant Injections
Last but not least, Dr Mountford suggests finishing the treatment with some light muscle relaxant.
We use muscle relaxants to airbrush lines and make the face look softer. Muscle relaxants are applied via micro-injections lightly around the eyes, forehead and brow. We also use muscle relaxant in the neck to give more elevation and jawline lift.
Dr Mountford and her team of specialist practitioners are renowned for natural-looking results and her feather-light touch, so there's no need to be worried about the 'frozen face' or overdone look that many are concerned about.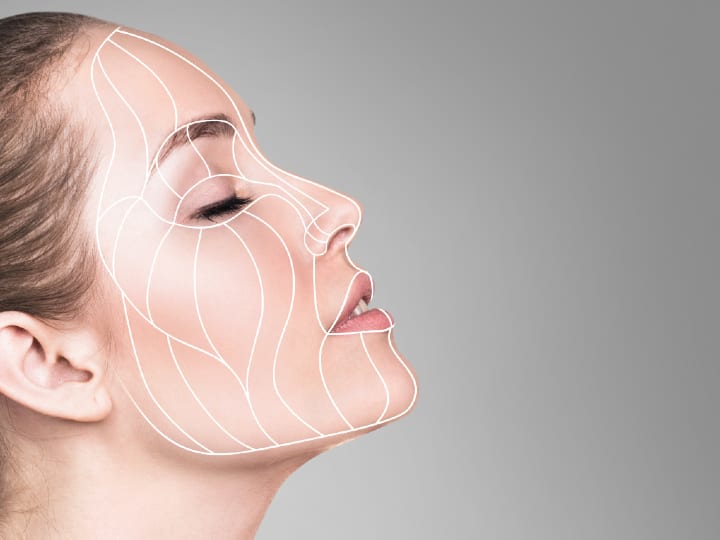 Combined together, this trio of treatments gives the best results for a younger, fresher appearance. Not only do they work together to create a balanced, natural-looking image, but they'll also help soften the noticeable signs of ageing too.
By Dr. TRACY MOUNTFORD, MBBS MBCAM
If you are interested in finding out more about the treatments mentioned, call our London or Buckinghamshire clinics on 0330 828 4661, alternatively you can fill in our contact form.