By Dr. TRACY MOUNTFORD, MBBS MBCAM
In today's age of beauty tweakments, patients are demanding beautifully taught and lifted skin without the hassle of surgery. The industry has responded by offering patients a diverse range of non-surgical skin tightening treatments that lift the skin without any downtime. From revitalising fillers and anti-wrinkle injections to tightening lasers and uplifting ultrasounds, a wide range of options now exist to help you get rid of loose and sagging skin for good.
To make things clearer, we've come up with a guide of the best treatments to refresh and revitalise your look:
The Best Skin Tightening Treatments in Buckinghamshire and London
Ultrasound Treatments
Laser Skin Tightening treatments
Radiofrequency Skin Tightening
Advanced Injectables
Microneedling and RF Skin Tightening
What is a Skin Tightening Treatment?
Skin tightening treatments generate more youthful-looking skin by tightening and lifting areas that have sagged or wrinkled over time. They firm up the skin's structure by rebuilding the skin's natural structural proteins like collagen and elastin. These wonder substances give our skin a natural plumpness and firmness, but they slowly deplete as we age. Skin tightening treatments stimulate these proteins to put our loose or sagging skin back into place.
What causes loose and sagging skin in the first place?
The ageing process is the number 1 cause of loose and sagging skin. After the age of 20, a person loses 1% of their skin collagen stores each year. Additionally, the skin's elastin and hyaluronic acid stores start to deplete. When these essential skin building blocks begin to reduce, our skin loses its structural strength, causing it to sag and droop.
The long-term effects of gravity, time, genetics and muscle movements, combined with environmental factors like sun radiation and pollution, all aggravate this process by affecting the body's ability to restore damaged cells. At the same time, our ligaments and muscles start to weaken, causing our skin to look stretched, saggy and thin. Fat loss and bone loss in our face over time also contribute to this drooping skin effect.
When this happens, look for non-surgical treatments that are clinically proven to bring back bounce, elasticity and tightness.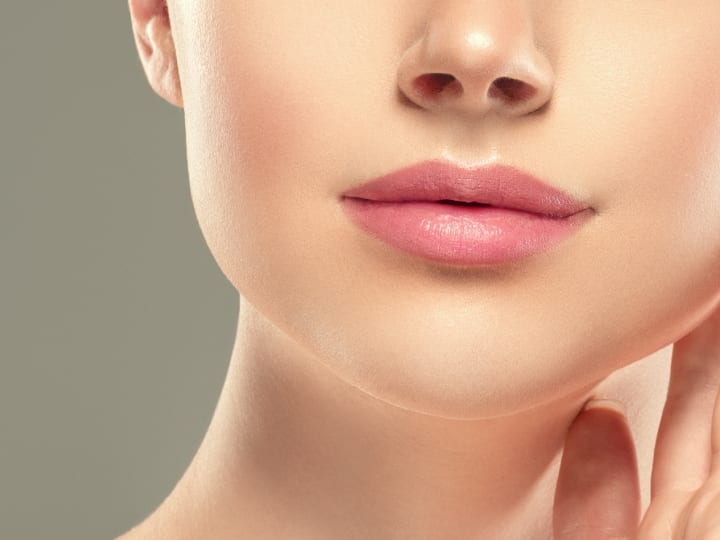 Types of Skin Tightening Treatments
The best cosmetic treatments help patients to stimulate and refresh their skin in subtle but impactful ways. At The Cosmetic Skin Clinic, we favour the newest type of skin-tightening treatments that transform the skin with natural-looking results. This helps patients to look fresher, smoother and more airbrushed without any unnecessary downtime or surgical side-effects.
Uplifting Ultrasound Skin Tightening
Sophisticated ultrasound technologies like Ultherapy® are highly effective at lifting and tightening the skin. Ultherapy uses harmless sound waves to boost collagen stores deep within the skin's dermis. It activates a thermal heating process to stimulate the body's own ability to reproduce fresh collagen and elastin stores itself! By strategically re-booting these key structural proteins, the skin is tightened and firmed, while sagging pockets of skin are lifted. This helps patients to achieve a fresher and more youthful look, without the need for surgery or injections.
Radiofrequency Skin Tightening
Radiofrequency (RF) treatments can take years off your face by firming up sagging skin with their intensive collagen contractions. Leading treatments like Thermage FLX uses heat energy to kick start the body's own skin renewal process. They heat the deep collagen-rich layers of the skin to cause mild contractions, which remodels existing collagen stores while encouraging new ones to grow.
Collagen helps keep our skin firm, toned and taut, so by revitalising existing stores and stimulating new ones, sagging is reduced and skin looks smoother and more youthful. These non-invasive technologies can tighten loose skin across all areas of your body, including sensitive areas like the under-eyes with Thermage Eye Lift.

Get in touch about Thermage FLX
Microneedling and Radio frequency skin tightening
Radiofrequency technology has been explained above, but now imagine that RF skin tightening technology is combined with Microneedling. That's the very case with Morpheus8, giving your skin double the dose to tighten and recontour. Through the microneedling aspect, it increases the elastin and collagen production creating firmer and plumper results. Combined with the radiofrequency to tighten those connective fibres under the skin and lift the contours.
A great benefit of a combined treatment of microneedling and radiofrequency is its ability to renew and tighten the skin. Specific treatments like Morpheus8 can be used on common areas including full face, jowls, jawline, neckline, chest, arms, legs, thighs, abdomen and buttocks.
Laser Skin Tightening Treatments
Lifting laser treatments offer another non-invasive way to improve the signs of loose or sagging skin. The skin is tightened by gentle heating, which boosts natural collagen and elastin production. Lasers also thicken collagen and moisture levels while reducing fine lines and signs of sun damage.
The Cosmetic Skin Clinic offers an advanced technique called Tight + Bright, which tightens, smoothes and contours the skin while enhancing its texture, tone and luminosity. It renews collagen and improves skin laxity by combining the Clear + Brilliant's® gentle laser skin resurfacing technique with Thermage's sophisticated radiofrequency skin tightening. The laser works to restore damaged skin tissues, while radiofrequency contracts the skin's collagen. By combining the benefits of both, it replenishes skin clarity and radiance while giving patients visibly brighter and tighter skin.
Advanced Injectables
Injectable treatments also lift and re-plump the skin by stimulating collagen production and smoothing out fine lines and wrinkles. Anti-wrinkle injections are one of the most popular choices, as they diminish unwanted wrinkles and stop new ones from forming by relaxing facial muscles to tighten and redefine the skin. Take a look at the areas on the face that you can treat with anti-wrinkle injections!
Dermal fillers are another game-changer thanks to their restorative and hydrating qualities. They supply our skin with fresh stores of hyaluronic acid, which works to firm up the skin's structure to give it a refreshed, natural and rejuvenated look.
Breakthrough injectable treatments like Profhilo stand out as they offer the highest concentrations of hyaluronic acid available. This treatment offers a skin-tightening lift by physically stimulating the natural reproduction of elastin and collagen stores at a deeper level to restore the strength and vitality of your skin.
Get in touch about Dermal Fillers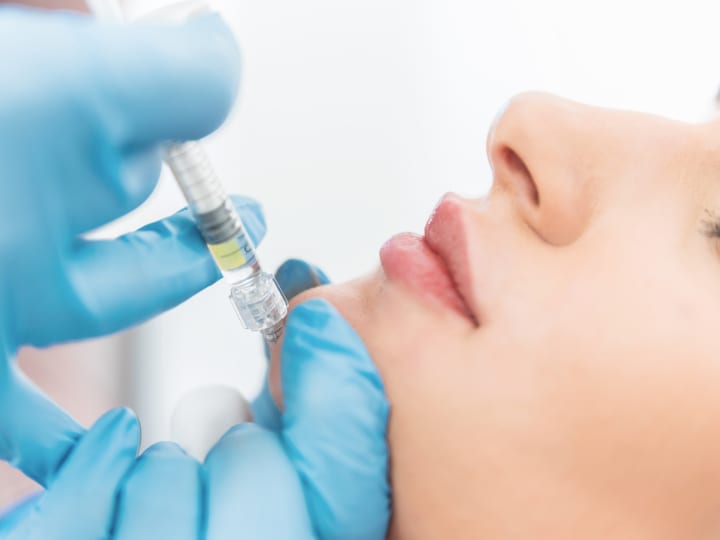 Not sure what skin tightening treatment is best for you? Contact our clinics in London and Buckinghamshire
There simply isn't one best skin tightening treatment that works for everyone. It is important to seek out treatments that are most suited to your skin type and the area that you want to improve. Treating sagging skin on your face is different from tightening up your skin on your arms or stomach for example.
This is why you should opt for a detailed consultation with a trained professional, who can create a tailored treatment plan that suits your exact needs. At The Cosmetic Skin Clinic, our expert practitioners will listen to your skin concerns, taking into account your goals, medical history and habits before crafting a strategic skin tightening plan that gives you the best results.
Get in touch with one of our specialists to find out what skin tightening treatment is the right one for you. We look forward to welcoming you at our clinics in London and Stoke Poges, Buckinghamshire. Call our clinics on 0330 057 1407.
Our London clinic is only 2 minutes away from the famous Harley Street and close to Mayfair, Regent's Park, Hyde Park, Soho, Kings Cross and surrounding areas. Our Buckinghamshire clinic is located in Stoke Poges. We are close to Slough, Beaconsfield, Marlow, Wembley, Windsor, Gerrard's Cross.