By Dr. TRACY MOUNTFORD, MBBS MBCAM
In a recent article, The Cosmetic Skin Clinic's Dr Sophie Shotter was mentioned in the Saturday Times by Polly Vernon as a 'Tweakment Expert.' She was also featured the very next day as a 'Skin Expert' in the Sunday Times Style magazine in an article explaining 'How To Nourish Your Décolletage.'
In this, Dr Shotter discussed 'tech necks' and sun-damaged chests, covering the latest's products and treatments to revitalise these areas. She put forward the benefits of Profhilo, a breakthrough skin renewal treatment that has been taking the world of non-surgical beauty by storm. First, she explained why the neck area in particular is vulnerable to the effects of ageing, and how Profhilo can help:
"The skin composition of your neck and chest is different to that of your face. Your neck is a very thin layer of skin on top of thick muscles, and on your chest it's similar thin skin on top of muscle. The skin is more fragile, because we are constantly pulling and stretching it. We also have fewer sebaceous glands here, so it isn't naturally well moisturised."
Whilst neck and decolletage creams are very good to use in your daily skincare regime, Profhilo delivers deep-level firmness and hydration to your skin. It does this by regenerating, nourishing, tightening and smoothing the skin using strategic sub-dermal injections across target areas of weakness.
The Profhilo treatment explained
Profhilo is a unique bio-remodelling injectable treatment that works by stimulating your own production of collagen and elastin. It provides a supportive layer of hyaluronic acid underneath the skin to improve skin texture, elasticity and hydration and creates an immediate lifting effect.
Although Profhilo contains hyaluronic acid, it is not a dermal filler. It will not plump or add any volume to the areas treated. Instead, it has been coined by The Times as 'a moisturiser in a jab'. Olivia Falcon, founder of The Editors List, likens it to "putting the most flattering Instagram filter on your face." This is because of its higher concentrations of hyaluronic acid which acts to improve the skin tissue quality by boosting and hydrating the skin as well as smoothing, lifting and tightening it.
Profhilo takes about 15-20 minutes to inject 5 strategic points across the face. You may notice some small red bumps but they usually disappear a few hours after treatment. You can usually cover them up with mineral makeup.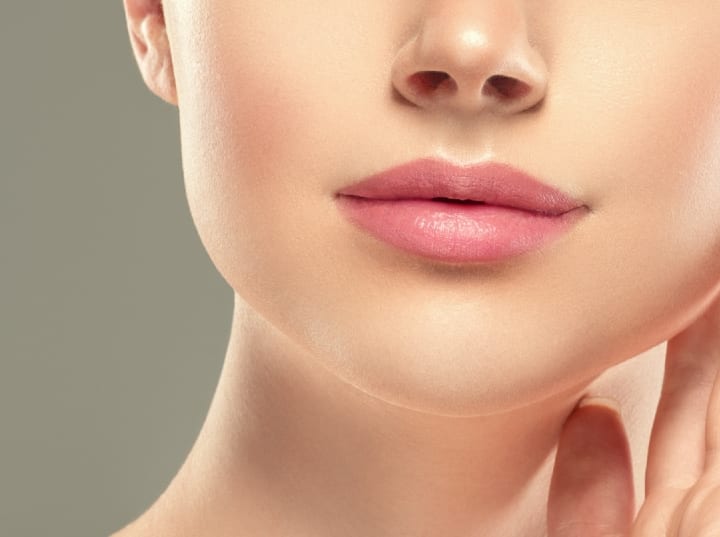 Treatable areas with Profhilo
Profhilo is ideal for treating areas that have sufficient volume but require tightening and smoothing such as; face, neck, arms, hands, décolletage, and knees.
What our professionals are saying about Profhilo
Dr Tracy Mountford MBBS MBCAM, "Profhilo is the new breakthrough injectable hyaluronic acid treatment designed to treat skin laxity and give an injectable lift." 
Dr Sophie Shotter MBCHB BSC, "I love Profhilo. With a relatively quick procedure, we can give firmness and hydration back to the skin. Even the best moisturiser in the world can't get close to this."
Dr Joanna Christou MBBS BDS, "Profhilo is the newest generation of injectables treatment and is in a league of its own – it causes bio regeneration by stimulating the highest concentration of your own collagen and elastin. Perfect for a smooth, soft, luminous glow to the skin."
What the national press is saying about Profhilo
Journalist Imogen Edwards-Jones said that Profhilo knocked 5 years off her face. "My skin felt plumper, tighter and developed a sheen as if I was wearing one of those slightly reflective foundations or a highlighter, except I wasn't." Get the Gloss Profhilo Review
Marian Keyes, The Sunday Times wrote: "Within days – mind! Blown! My skin looked radiant, even-textured, fresh, plumped – all the good things! I appeared healthy, rested, happy, as if I'd been on an extended holiday, breathing clean mountain air and drinking full-fat milk." The Sunday Times Marian Keyes Reviews The Injectable Hyaluronic Acid Treatment
Lottie Winter, Glamour Magazine says: "The radiance boost was like nothing I have experienced before from any number of creams, scrubs or serums – and it kept on getting better as my skin produced more and more collagen." Glamour Magazine's Lottie Winter Injectable Skincare Review
Profhilo at a glance
What is it? An injectable hyaluronic acid used to boost and hydrate the skin as well as lift and tighten
How does it work? Provides a supportive layer of hyaluronic acid under the skin to improve skin texture. It also enhances elasticity and hydration with an immediate tightening effect.
Where can it be used? Face, neck, hands, decolletage and knees
Treatment time: 15 minutes comprising two treatments four weeks apart
Downtime: Minimal
Results: 4 weeks post second treatment
Maintenance top-ups: Every 4- 6 months.
Cost: From £550
For more information on Profhilo you can fill out the enquiry form here or contact us on 0203 319 3637 London Clinic or 01753 646 660 Buckinghamshire Clinic