By Dr. TRACY MOUNTFORD, MBBS MBCAM
This week our Cosmetic Doctor, Dr Joanna Christou demonstrates our new treatment Profhilo on our patient Heather. Profhilo is an advanced injectable treatment that can reverse signs of ageing by revitalising collagen and elastin stores deep within the skin. 
This summer, our patient Heather wants to wear sleeveless tops and halter necks, without having to worry about sagging skin and wrinkles across her upper arm area. Although Heather has good arms for her age, she has recently noticed a loss of elasticity, which is often caused by the ageing process, as we gradually lose our own natural collagen and elastin stores.
Profhilo corrects this process with its breakthrough hyaluronic acid formulation. This unique formulation rebuilds collagen proteins while firming up and lifting the skin in a clinically proven way. 
Treating the arms with Profhilo
In order to firm up the quality of Heather's skin, we inject Profhilo into key areas across her upper arm. Profhilo is one of the most effective and long-lasting hyaluronic acid formulations available on the market today, thanks to its ability to stimulate 4 different types of collagen and elastin within the skin. Its remodelling and tissue-healing properties help to plump out fine lines, while tightening sagging pockets of skin across Heather's arms. The result is tighter and firmer-looking skin, with improved elasticity and bounce.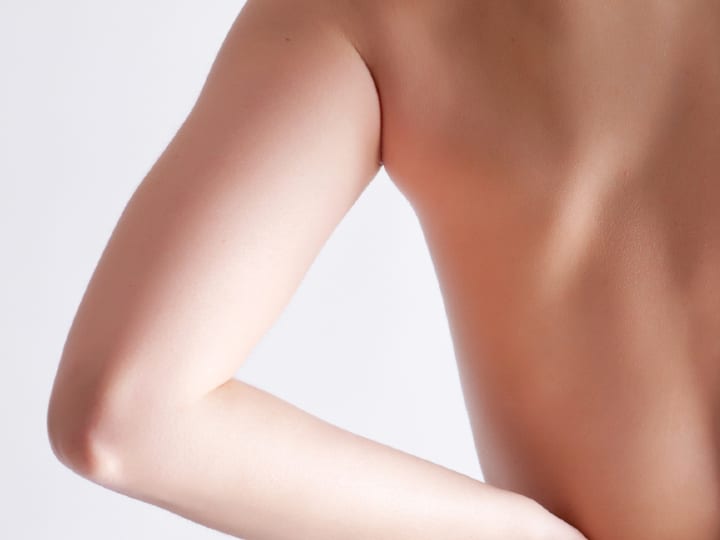 Profhilo Treatment After Effects
When having the treatment applied, patients will notice small bumps at the site of the injections, but these are nothing to be concerned about. Thanks to its thick formulation, it takes time for Profhilo's restorative hyaluronic acid to spread throughout the injection site and settle into skin layers. But after just a few hours, it will successfully disperse. 
After four weeks, we carry out the second part of the treatment, after which the full tightening and lifting results will be visible. 
To see Dr Joanna Christou carry out the Profhilo treatment on Heather's arms, watch the video below:
Please call us on 0330 127 1473 (London Clinic  and Buckinghamshire Clinic) to find out more about Profhilo. Or you can fill in our online enquiry form, here.