By Dr. TRACY MOUNTFORD, MBBS MBCAM
CoolSculpting and Sculpsure are two leading body contouring treatments that generate faster fat reduction results without surgery or downtime. As completely non-invasive treatments, they reduce stubborn fat cells across the body by destroying them with their cutting-edge technologies. These easy 'walk-in, walk-out' treatments have boomed in popularity in recent years thanks to their ability to cut through the fat and sculpt the body in precise and effortless ways.
Individuals can strategically reduce their fat bulges much more efficiently than standard fat-burning sessions at the gym. The technologies also rival surgical techniques like liposuction, which have declined in popularity by 40% since the year 2000 according to the British Association of Aesthetic Plastic Surgeons. These new non-surgical alternatives offer the same lipo results without any surgical side effects, recovery time or scarring involved. But which procedure has the edge? This article compares the two treatments to explain which one wins out for superior fat elimination.
Body Contouring with CoolSculpting and Sculpsure
It is perhaps no surprise why fat removal treatments like CoolSculpting and Sculpsure are proving to be so popular. It has been revealed that 64% of people worldwide said that looking fit and healthy is a key factor for boosting their self-confidence. The report also highlighted how over half of consumers would consider having a non-surgical body contouring treatment to stay in shape.
With over 17 million CoolSculpting treatments having been performed worldwide so far, the fat reduction stats are backing up this non-surgical trend. Patients can now destroy fat cells from key areas of the body like the stomach, thighs, love handles, arms and even under the chin, without having to rely on constant gym sessions and going under the knife. But how do these body sculpting treatments do this, and what advanced technologies do they rely upon to cut through fat with such minimal effort. The answer lies in a non-invasive fat breakdown procedure called lipolysis.
Autumn Packages are Available. Enquire Today.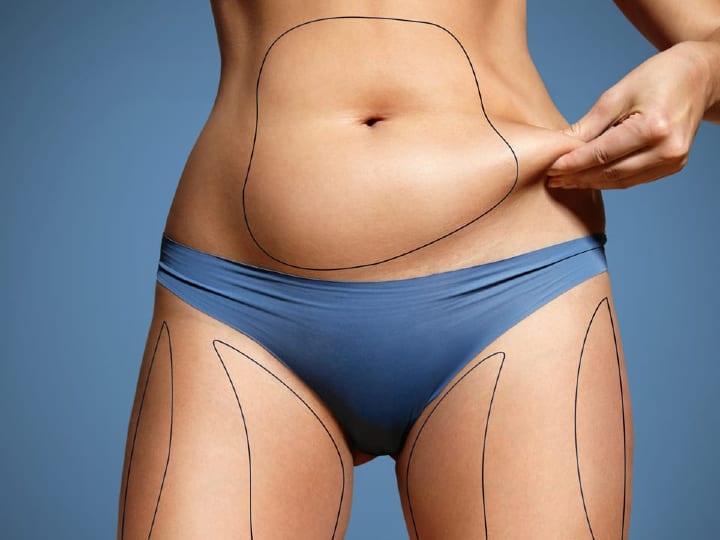 What is Lipolysis?
Lipolysis involves the physical destruction of subcutaneous fat cells in the body – the wobbly type of fat that sits just below the skin's surface. Adipose tissues around the body store fat in the form of lipids (fat cells) and comprise 20-25% of a person's total body mass. The process of lipolysis reduces these fat-storing tissues by breaking the fat cells down into much smaller molecules through disruptive techniques like ultrasound, freezing and laser energies. These mechanisms crystalise and break up fact cells into much smaller molecules, which are then naturally absorbed into the bloodstream and slowly eliminated from the body over time.
This fat removal process can take up to three months to complete, but once it has occurred, fat cells are permanently destroyed. The surgical method of liposuction also removes these tissues by making small incisions into the skin and sucking out fat cells in the process. But it can leave patients with bruising, swelling and a risk of infection for up to six weeks after treatment. Non-invasive lipolysis treatments have emerged as safe and effective go-to alternatives, with clinically proven fat loss results.
Sculpsure vs CoolSculpting : what do they do?
The FDA approved both CoolSculpting and Sculpsure as safe and clinically proven aesthetic treatments to permanently destroy fat cells. Sculpsure was approved in 2006, while CoolSculpting was approved in 2010. The treatments both reduce the appearance of unwanted fat bulges, but they use different methods to do so.
The purpose of each treatment:
Sculpsure: fat reduction using heat energy
Sculpsure uses heat energy to break up fat tissues. Fat cells are more sensitive to temperature fluctuations than surrounding tissues, and Sculpsure takes advantage of this by applying heat energy to disrupt fat cells without damaging the skin in the process. It can take up to 3 months to see visible results after the fat cells have been naturally removed from the body.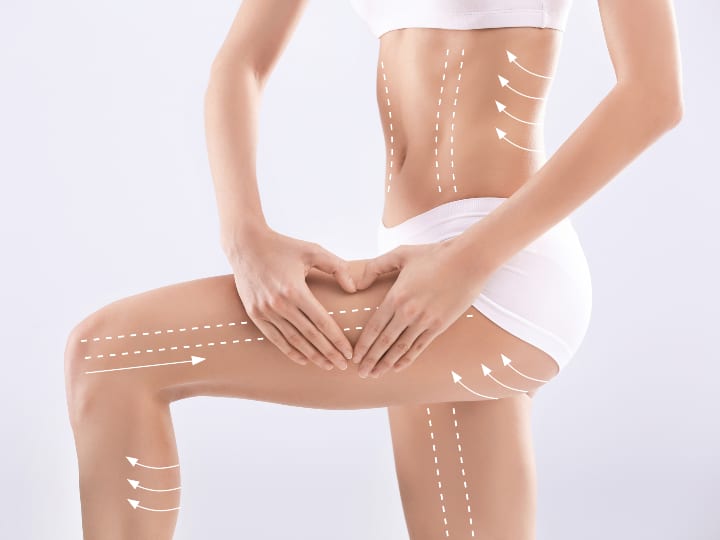 CoolSculpting: fat reduction using cooling energy
Like Sculpsure, CoolSculpting gets rid of fat cells, but it subjects them to extremely cold temperatures to break them down instead. The body flushes out these fat cells as soon as they have been crystalised with the cooling energy. Like Sculpsure, it can take up to 3 months to notice the visible fat reduction results. But once this has happened, patients can enjoy a trimmer and better-defined physique.
CoolSculpting vs Sculpsure : How do they work?
The main difference between the two procedures is the type of lipolysis technology they use to dissolve and break up fat tissues. Sculpsure uses laser heat technology to melt away fat cells, while CoolSculpting freezes them away using its advanced cryolipolysis (or fat freezing) procedure.
CoolSculpting: cryolipolysis (fat freezing)
Cryolipolysis is an innovative fat reduction procedure that eliminates fat cells by literally freezing them to death. Two scientists at Harvard University developed it after they noticed that children lost pockets of fat in their cheeks when eating ice cream and popsicle treats. During the treatment, fat is frozen using specialised applicator cups which hug the skin. A special gel is applied to the skin first to protect healthy tissues and make the experience comfortable. Controlled cooling energy is then transmitted into the target fat cells across the body to physically destroy them. Upon application, the fat cells crystalise and break down before being naturally dispelled from the body.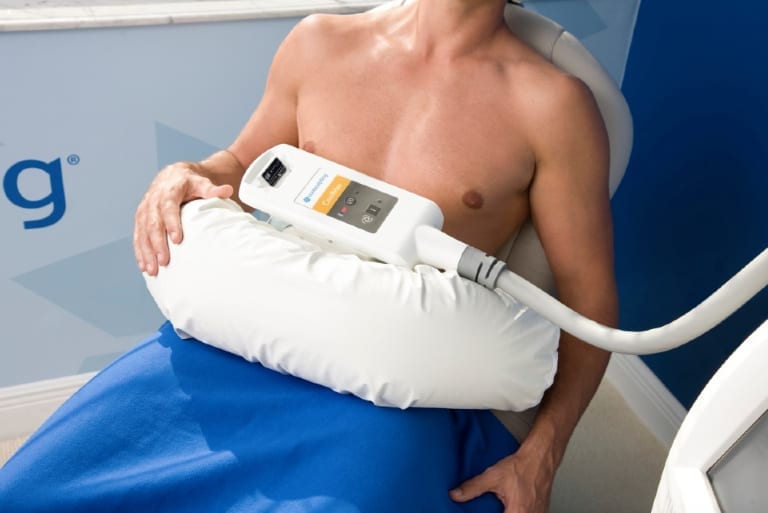 Sculpsure: laser lipolysis (fat heating)
Sculpsure breaks down subcutaneous fat cells by emitting pulses of laser heat energy into the sub-dermal layer of the skin. Fat is melted away with flat applicators that are laid across the stubborn fat deposits. These applicators are also combined with cooling plates to regulate temperatures and keep them comfortable throughout the experience. Once the fat cells have been liquified by the laser heat energy, the body's immune system will naturally remove the dead cells a few weeks after, with visible results coming through up to 3 months post-procedure.
In both treatment methods, treated areas will look smoother, slimmer and much more defined than ever before.
CoolSculpting vs Sculpsure Treatment areas
CoolSculpting beats Sculpsure when it comes to the types of areas that you can treat. It can sculpt and re-contour up to 13 different areas of the body, making it a holistic and long-lasting way to reduce fat across key problem areas. CoolSculpting has been FDA approved to treat:
Book a complimentary consultation
Discover how our patients have transformed their body shapes in our CoolSculpting before and after photo gallery.

Sculpsure has been FDA-approved to treat a more restricted range of areas, but it is still able to target bulges of fat build-up across key areas of the body, including:
Chin
Arms
Chest
Abdomen
Love handles (flanks)
Inner Thigh
Outer Thigh
CoolSculpting vs Sculpsure: Treatment sessions and duration
A typical CoolSculpting treatment lasts between 25 minutes to 1 hour. Only one body area could be treated at one time when CoolSculpting was first introduced. But thanks to the introduction of newly improved CoolSculpting Elite applicators, different areas of the body can be treated in just one sitting. Most people need just one to two CoolSculpting sessions to achieve the results they are looking for.
Sculpsure is a slightly quicker fat removal treatment, which is why it has become known as the "lunchtime lipo" procedure. A typical session takes just 25 minutes to complete, and 4 areas may be treated at one time.
Bear in mind that different patients may benefit from a different number of treatment sessions depending on their own unique needs. So seek out a personalised consultation with a qualified body contouring technician to determine the exact time estimate for your own treatment programme.
CoolSculpting v Sculpsure: Ideal patients
CoolSculpting and Sculpsure work best on people who are in relatively good physical shapes, but who want to shift stubborn areas of fat. We advise patients not to use the treatments as a direct replacement for healthy lifestyle activities like diet and exercise. If patients don't stay healthy after having the treatments, then fat stores can certainly return.
However, the treatments are game-changing in their ability to reduce stubborn fat in areas that are typically hard to sculpt, like the abdominal muscles or the love handles for example. Individuals with a BMI under 30.5 are suitable for Sculpsure. Whereas CoolSculpting can help patients with a higher-than-average BMI, including those physically considered as overweight.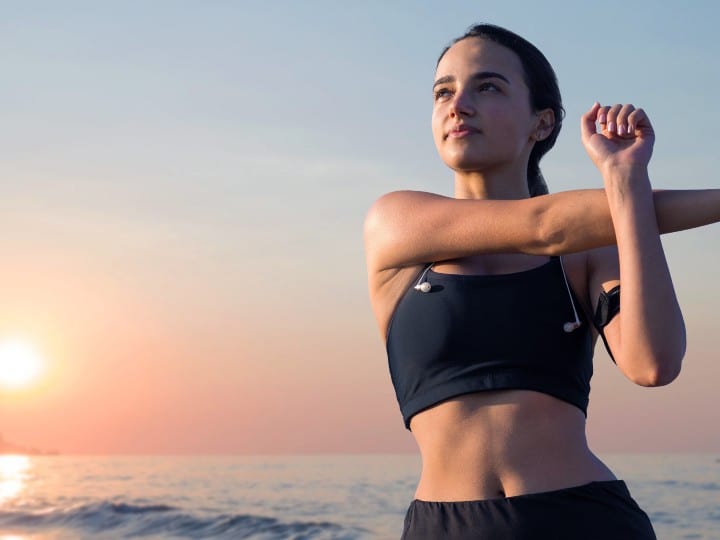 CoolSculpting vs Sculpsure Results – Is Sculpsure better than CoolSculpting
Clinical studies have proven that both technologies are effective at permanently destroying targeted fat cells. However, CoolSculpting has more clinical data to support it as a world-class fat reduction treatment. In just one treatment session, patients can reduce their subcutaneous fat cells by up to 27%.
What is the downtime for CoolSculpting and Sculpsure?
Because they're both non-invasive treatments, the great thing is that there's no downtime with either, so you can get on with your day as usual after both CoolSculpting and SculpSure. Compared to a surgical treatment such as liposuction, where you're recovering for months, this is pretty impressive.
Another study from UCLA reported an 80% decrease in the thickness of the top layer of the skin after patients had just one session. CoolSculpting also seems to have a higher patient satisfaction rating than Sculpsure, with 73% of patients rating their experience as positive according to one verified studied. This may explain why CoolSculpting has emerged as the world's most popular non-surgical fat reduction treatment.
Sculpsure still reduces fat, but at a slightly reduced rate, with one study in the Journal of Drugs in Dermatology showing a fat reduction of 11%. CoolSculpting, therefore, leads the way when it comes to credible fat reduction results.
What are the side effects of CoolSculpting and Sculpsure?
The beauty of both procedures is that they are completely non-invasive, generating impressive fat reduction results without the surgical side effects of liposuction. Patients can return straight back to their normal activities after having either procedure. However, they do have some minor side effects which can affect some patients after treatment. While both procedures are pain-free, they can feel slightly uncomfortable, as if you have just completed an intense workout. Patients may also experience slight bruising and swelling in the treatment area for a few hours after having the treatment done. But this usually disperses rapidly, and visible fat reduction results start to show through just four to six weeks post-treatment.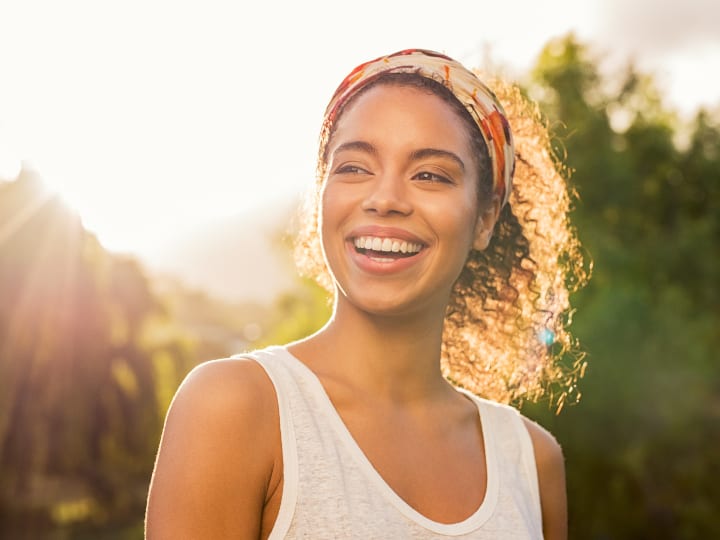 Which treatment is better: CoolSculpting or Sculpsure?
When it comes to non-surgical fat reduction, every patient has slightly different needs. If you are someone with a super hectic schedule who could benefit from saving a few minutes, then Sculpsure's rapid 25-minute treatment duration may present a better option for you. However, if holistic fat reduction results are your goal, then we would recommend choosing CoolSculpting. As a superior fat reduction solution, it generates impressive subcutaneous fat loss results across diverse body areas with much less hassle and time than completing arduous gym workouts or invasive lipo treatments.
The best thing about both treatments is their permanency. When you lose weight by going to the gym or dieting, your fat cells shrink, and when you put on weight, they expand. But thanks to these innovative body contouring treatments, fat cells are physically eliminated, giving patients long-lasting change and a definite cosmetic improvement to their overall body shapes.
Book a CoolSculpting consultation
CoolSculpting Leaders
At The Cosmetic Skin Clinic, we are the UK leaders in delivering CoolSculpting treatments. As the number 1 CoolSculpting clinic in the UK and Western Europe, we stand out for our exceptional patient results. We have over 20 years of collective experience and we've performed more than 50,000 CoolSculpting treatments.
Contact our expert practitioners directly to arrange a consultation at our London or Buckinghamshire clinics. Reach out to us and register your interest in CoolSculpting by filling our online enquiry form. You can also phone our clinics directly on the following number: 0343 253 8240 (London and Bucks). We look forward to working with you to help you sculpt and shape the body of your dreams.
How To Find Us – CoolSculpting near me
The Cosmetic Skin Clinic in London is within short walking distance of Oxford Circus, Bond Street and Baker Street tube stations. It is also convenient to reach us via train from the Paddington and Kings Cross St Pancras Train Stations. Our clinic is also easy to reach from : Kings Road, Mayfair, Primrose Hill, Soho, Highgate, South Kensington, West End, Fulham, Hampstead Green Park, Marylebone, Victoria, Islington, Chelsea, Holland Park, St Johns Wood, Knightsbridge, Earls Court, West Brompton, Bayswater, Fitzrovia, Westminster, Battersea, Notting Hill, Hyde Park, Regents Park and Belgravia. 
The Cosmetic Skin Clinic in Bucks is located in Stoke Poges and it is close to Gerrards Cross – Chiltern Railway, Slough's – First Great Western station. It also has convenient transport links with the M25, M4, M40 and A40 roads, making the clinic very easy to reach from Wembley, Richmond, Kingston upon Thames and the Surrey area. Other ideal locations you can easily reach us from: Wallingford, Slough, Thame, Uxbridge, Windsor, Rickmansworth, Sunningdale, Hazelmere, Headington, Beaconsfield, Chalfont St Giles, Aylesbury, Chalfont St Peter, Chesham, Chinnor, Chorleywood, High Wycombe, Little Chalfont, Maidenhead, Marlow, Princes Risborough, Wendover, Weybridge, Cookham, Cowley, Gerrards Cross, Great Missenden, Haddenham, Harrow, Hayes, Amersham, Ascot, Henley-on-Thames, Woking, Watlington, Oxford and Wembley. 
For more details about our clinic's locations and the best ways to reach us by train, bus, car or by foot, please take a look at our dedicated pages.