By Dr. TRACY MOUNTFORD, MBBS MBCAM
The CoolSculpting Procedure Has Just Got Better!
Ever wondered what could be done to treat the fat under your chin, knees or armpits?
CoolSculpting has been available for more than 5 years. It has been used to treat many other areas of the body such as the abdomen, love handles, back fat, bingo wings as well as outer and inner thighs.
The Cosmetic Skin Clinic is one of the first in the world and the only clinic in the UK to be offering this new, innovative CoolMini applicator to our patients.
The CoolMini applicator has been created to treat troublesome areas such as double chins, bra fat (front and inner arm) and knee fat.
Dr Mountford Says…
"I have found one of the biggest key issues for a lot of men and women is the niggly fat pads around the body that are resistant to diet and exercise. Now we have the CoolMini applicator it gives our specialist CoolSculpting practitioners the opportunity to treat these tricky areas effectively. The CoolMini will probably fast become a very popular piece of technology in treating our CoolSculpting patients. This time of year men and women are exposing more of their body. CoolSculpting, with the addition of its new applicator will help increase body confidence from top to toe."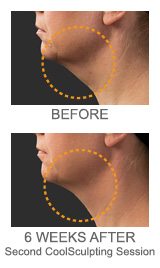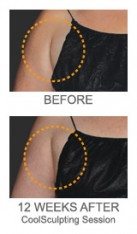 With the s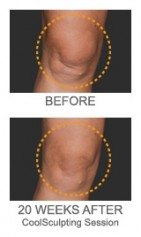 ummer fast approaching there is no better time to address these niggling areas. In fact, in just 8 weeks you will see a difference with optimum results seen between 12-14 weeks.
Visit www.freezemyfat.co.uk for patient testimonies and before and after images.
Small areas… Big difference!
Call us today on  01753 646 660 to see if you are a candidate for this innovative new CoolSculpting treatment.