By Dr. TRACY MOUNTFORD, MBBS MBCAM
---
Summary of Content
Click on the links below to jump to each section:
---
Who can inject dermal fillers?
There are currently no government guidelines or rules defining who can administer dermal fillers. Unlike BOTOX®, dermal fillers are not a prescription-only medicine; fillers are in fact classed as medical devices.
For information on who can administer BOTOX®, visit our Advice Centre page How to tell if your BOTOX® practitioner is properly trained.
For this reason, it is important to choose an experienced practitioner who is highly qualified to administer dermal filler injections.
Medical professionals are trained to:
Handle needles safely
Understand the intricate anatomy of the human body
Assess a person's health and what to look out for that might indicate a patient is not suitable for this type of aesthetic procedure.
Understand the potential benefits as well as the risks and any side effects
It is rare that there are any complications with dermal fillers. The procedure is safe and quick enough to be undertaken in the space of a lunchtime, with no need for downtime afterwards.
Professionals suitable for administering dermal fillers are:
Cosmetic doctors
Surgeons
Dermatologists
Dentists
Nurses
Even if you visit a suitable administrator, it's important to ensure they have the appropriate experience to perform the procedure. A government-backed review also recommends that practitioners should be trained in non-invasive aesthetic procedures and mentored by a highly skilled professional.
All staff at The Cosmetic Skin Clinic have been mentored by Dr Tracy Mountford MBBS MBCAM (add qualifications), one of the country's leading experts in non-invasive cosmetic treatments. For more information regarding the experience of our staff, visit our Meet the practitioners page or contact one of our clinics.
It is important that a practitioner is registered with an official governing body. This guarantees that they are bound to professional standards and carry the appropriate insurance.
Use the links below to check the credentials of a prospective practitioner:
| Profession | Governing Body |
| --- | --- |
| Doctor | |
| Nurse | |
| Dentist | |
There are also industry-specific professional bodies that give their members access to the latest training and developments in the field of aesthetics. It is recommended that you chose a practitioner who belongs to one of the following:
The members of staff at The Cosmetic Skin Clinic have many years of experience administering dermal fillers. They will happily talk you through any points that you may be unclear about. Contact one of our clinics for more details.
What happens during the consultation?
During the consultation, your practitioner will make an assessment of your needs and listen to what you hope to achieve from the procedure.
The process involves carefully assessing you from every angle to ensure we achieve the most natural and balanced results. Your practitioner will then create a personalised treatment plan for you, taking you through all the options to achieve the results you desire and recommending the most suitable treatment, or combination of treatments. We offer a diverse range of dermal fillers to treat different needs depending on the unique goals of every patient. These include:
The consultation is also the perfect time to probe a little deeper into your practitioner's background. Use this opportunity to ask about their training, experience and previous work.
Our existing patients also benefit from a mini consultation at the start of each appointment, which gives you the opportunity to update your practitioner with any new requirements if necessary.
Every new patient at The Cosmetic Skin Clinic begins with a thorough in-depth medical consultation and clinical assessment in order to ascertain suitability for the treatment and manage your expectations. Contact us to find out more.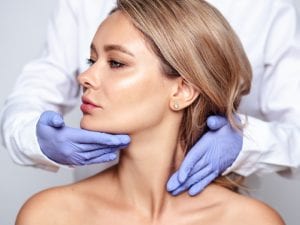 Useful questions to ask during a dermal filler consultation
The following is a list of questions you might want to consider.
What is your professional background?
How many years have you been administering dermal fillers?
How many patients have you treated?
Which fillers do you use and why?
Are there any side effects I should know about?
Can I see some testimonials?
Do you have any before and after pictures I can look at?
Will I be able to continue my normal routine immediately after the procedure?
Do you provide aftercare?
Will there be any pain involved?
What dermal fillers are available?
Is there anything I should do after the treatment?
Is there another treatment I can have that will complement the dermal fillers?
How quickly will I see the results?
What are the differences between the available dermal fillers?
How long do dermal fillers last?
When is it safe for me to have more dermal fillers?
Do you have any literature about dermal fillers I can take away?
Can I have other treatments at the same time as dermal fillers?
Am I being charged for this consultation?
After the consultation
Many people are satisfied enough with the information that have received during a consultation to make a decision about whether they want a procedure straight away. Other people like to go home and consider their options more closely before committing. It is important that you are comfortable in your understanding of the procedure before going ahead.
Make sure you:
Understand the results you expect to see
Know what type of dermal filler the practitioner will be using
Are comfortable with the practitioner's experience
Understand the cost and the likely costs in the future.
What do I do next?
To find out more about dermal filler injections or to arrange a consultation, contact us on 0343 253 8240 (Stoke Poges, Buckinghamshire clinic or our London clinic, near Harley Street).
To read our FAQs on dermal fillers, visit our Advice Centre page titled Dermal Fillers FAQs.