28th March 2019
In yesterdays Femail section of the Daily Mail, TV news anchor Kay Burley reports on her 'Ultherapy facelift' in a refreshingly honest way… Kay confesses that eight years after her first tweak… "I've had a second facelift – but this time without the scalpel."
Kay also reports;
"Thankfully, in the intervening years a new treatment has emerged that promises results as good as a facelift, with no need for the surgeon's knife. Called Ultherapy — short for 'ultrasound therapy' — it has been praised by many celebrities including Jennifer Aniston, Courteney Cox and my pin-up role model, Christie Brinkley."
Christie Brinkley whom Kay mentions in the article is now a global ambassador for Ultherapy and says…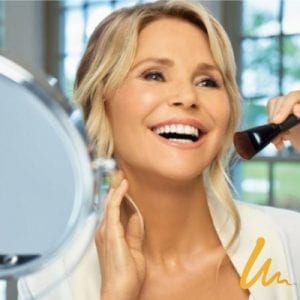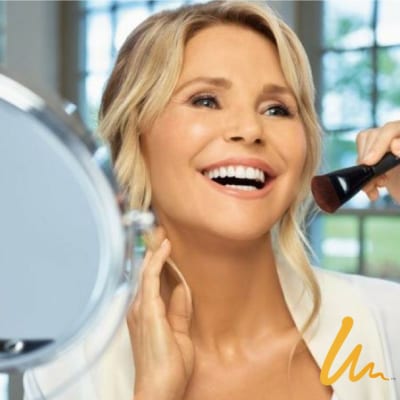 "Age is just a number, it's really about how you feel! @Ultherapy® lets me look as good as I feel, which is why I'm thrilled to be partnering with them!" – Christie Brinkley
What is Ultherapy?
Ultherapy is a non-invasive treatment that doesn't require a general anaesthetic. Its a skin lifting and tightening treatment that uses a high intensity micro focused ultrasound (MFU-V) to penetrate the deeper layers of the skin – at the same depth targeted by surgeons. Ultherapy lifts and tightens the skin on the face neck and brow stimulating the production of new collagen and elastin to reverse the signs of ageing. It can also be used to improve fine lines and wrinkles on the décolletage.
Kay goes onto mention Dr Tracy Mountford of The Cosmetic Skin Clinic.
"Dr Tracy Mountford, at the nearby Cosmetic Skin Clinic, which has carried out thousands of Ultherapy procedures over the past five years, points out that you don't have to deal with all the downtime that I had found such a drag, either."
You can read more about one of our Ultherapy case studies here.
For more information or to speak to a member of our team – please call 0203 319 3637 alternatively you can contact us via email here…
The Cosmetic Skin Clinic is the No1 Ultherapy Clinic in the UK for the 7th Consecutive year and is also now The No1 clinic For Ultherapy in Europe.
(Awarded by Stuart Rose Managing Director of Merz UK the distributor of Ultherapy in the UK & Europe)