By Dr. TRACY MOUNTFORD, MBBS MBCAM
Profhilo has been described as an innovative breakthrough treatment and has even been heralded as a 'cure for wrinkles'. It is the first injectable hyaluronic acid treatment that remodels skin while targeting skin laxity in the process. Forget fillers or anti-wrinkle injectables. As a unique bio-remodeller, Profhilo is completely different. It not only tightens up the skin and smoothes lines and wrinkles. Independent studies have also revealed its unique tissue healing properties.
The Profhilo Benefits
The main reason we love Profhilo at The Cosmetic Skin Clinic is its versatility and results. It's great for all ages and provides results quickly, with little downtime. According to celebrated beauty journalist and friend of the clinic Alice Hart-Davis, it is at present one of the key game-changers in the cosmetic industry, thanks to its deeply nourishing results. It refreshes, plumps and hydrates the skin in a natural way, without volumising or overfilling the treatment area.
In the video below, Dr Joanna Christou and Dr Tracy Mountford discuss these benefits in detail, explaining why we should love the treatment so much.
Is Profhilo a filler?
Profhilo doesn't alter your looks and, unlike other dermal filler treatments, it doesn't volumise. Despite being a hyaluronic acid injectable, it shouldn't be regarded as a filler. Instead, thanks to its very high concentration of hyaluronic acid, it intensively reboots the growth of your natural collagen and elastin stores. Fillers also do this to an extent. But Profhilo's rich formulation stimulates 4 different types of collagen and elastin, making it a super effective, high-impact product.
Profhilo for young patients
Profhilo's naturally restorative actions have made it very popular with younger patients. This group is using the treatment to bank collagen and preserve collagen stores before ageing even takes hold. Rather than altering the skin's appearance, it merely preserves its natural structure. This makes it a smart choice for younger patients who don't yet feel the need for anti-wrinkle injections or filler.
Profhilo for older patients
With older female patients, we often hear about how their skin quality changes as they age. This is because the collagen, elastin and hyaluronic acid starts to break down, resulting in our skin losing laxity. Unlike conventional hyaluronic acid treatments, Profhilo hydrates the skin from within to lift and tighten while boosting the natural collagen and elastin production.By combining Profhilo with dermal fillers, we can strengthen the scaffolding of the skin in an instant, while Profhilo reboots our collagen and elastin over time.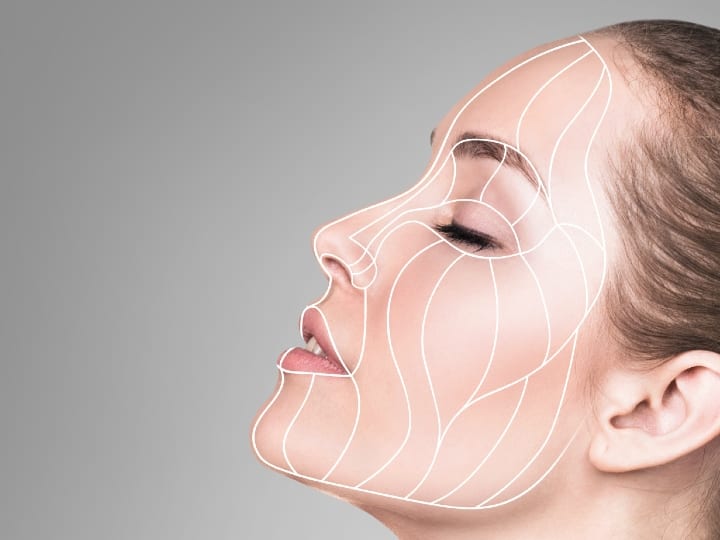 How Profhilo works
Profhilo is ideal for areas that have sufficient volume, but require tightening such as the face, neck, arms, hands, knees and décolletage. Once injected into strategic points (learn more about the Profhilo BAP technique), it migrates to provide a supportive layer of hyaluronic acid under the skin. This stimulates collagen and elastin production once settled in. In older patients, we can mould the structural base with dermal fillers and then use Profhilo on top to airbrush the skin and help it look plumper, healthier and fresher.
Following the treatment, you should notice an improvement in the texture and tightness of your skin a month after your second treatment session.
What the treatment involves
The Profhilo treatment is divided into two sessions, 4-6 weeks apart. Results can last up to 6 months with maintenance treatments required twice a year. You should notice an immediate improvement in the texture and tightness of your skin, with optimum results seen 4 weeks post second treatment.
To find out more about Profhilo, call us on 0330 828 4668 (London and Buckinghamshire clinic) or fill out our Profhilo enquiry form.