By Dr. TRACY MOUNTFORD, MBBS MBCAM
There has been a steady rise in men from all backgrounds and ages wanting treatments that make them look refreshed but not looking "done". In a visually dominated world, there is now a new era of gentleman's grooming that includes reversing sun damage, wrinkles, loose skin, and bad lifestyle choices. 
With the increase of video calls and us all seeing more of ourselves on the screen, men are paying more attention to their appearance. Using the latest advanced aesthetic treatments men can tweak their appearance to look fresh but not overdone or obvious. There is a fear of looking overdone, but we break down the best tweakments for men that will avoid the overdone look and make you look and feel like you. 
Jawline tweakment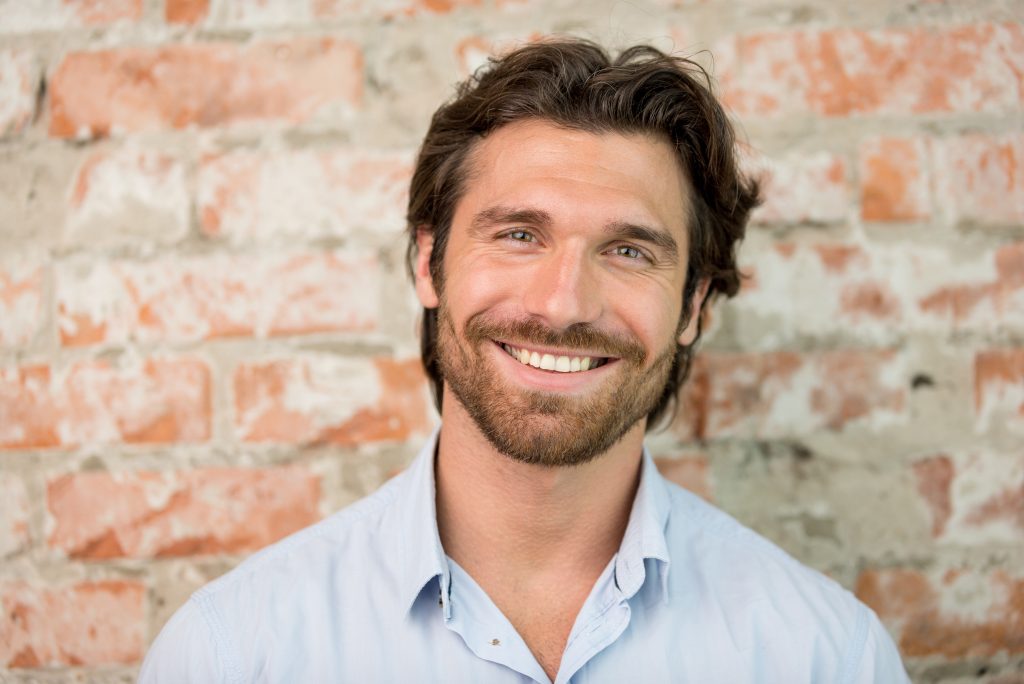 From stars such as Jimmy Carr, being open about his tweakments from Botox to hair transplants, it has become more accepted and normalised. With a growing cultural movement that is about being our best selves and boosting mental health and self-confidence, tweakments for a defined jawline are being more and more requested. Gravity can make our skin sag and droop around the jaw, along with the ageing process of losing volume in our cheeks which also affects our jawline. 
A sharp and strong jawline is one of the desired masculine qualities but ageing and weight gain can overly soften that once defined jawline. Enter: Jawline Filler! 
Jawline Filler helps to give you a more chiselled face structure. With zero downtime and no surgery required, you can subtly recontour your jawline and get instant results of a fresh and more sculpted and balanced appearance. Jawline filler replaces the skin's own natural hyaluronic acid, restoring structure, strength and firmness. 
Eye area tweakment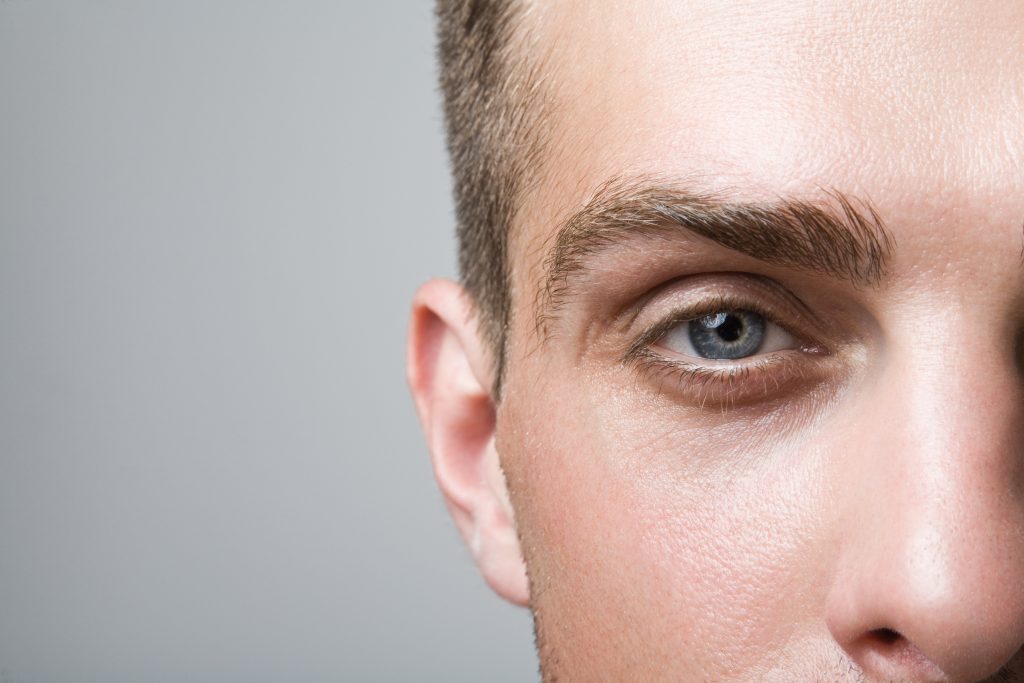 The eyes can give a lot away. So, it can be annoying to constantly hear that you look tired even if you aren't. Signs of ageing commonly appear around the eyes due to the fact the skin in the eye area is very delicate. The eyes can become a victim of hollowing, sagging, and shadowing. Due to ageing, these factors are unavoidable for many, leaving you with a permanent look of exhaustion and fatigue. It is not great, as you end up either spending more on products to cover it up which takes away from your normal routine and focus, or the constant comments of tiredness. 
In some cases, this area cannot be treated with Botox alone. At The Cosmetic Skin Clinic, we use combination treatments such as Botox and Dermal Filler. Dermal Filler is placed carefully in this delicate eye area to replace the lost volume and reduce the appearance of hollowing and dark shadows. Wrinkle relaxing injections helps to soften crow's feet. Your eye area will look refreshed, making you look younger and not tired. 
The sweat tweakment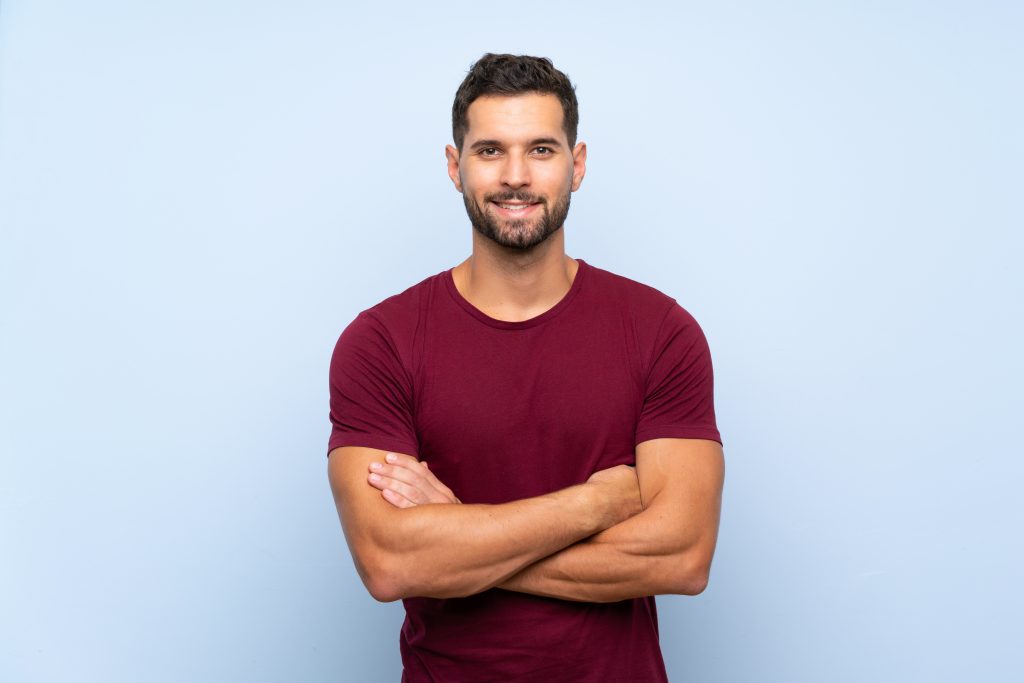 At The Cosmetic Skin Clinic, we get patients who are looking for a solution to sweat. Sweat is completely natural, but in some cases, people can experience excessive sweat, also medically known as hyperhidrosis. So, how can an aesthetic treatment help with this? Botox treatment for sweat works by temporarily blocking the chemicals from signaling to your glands to produce sweat. Botox for excessive sweating has been FDA approved. The treatment is quick, and you can carry on with your day with boosted self-esteem and confidence. Many patients note the significant reduction in sweat and find that botox is the best treatment for them to avoid sweat patches. 
The jowls tweakments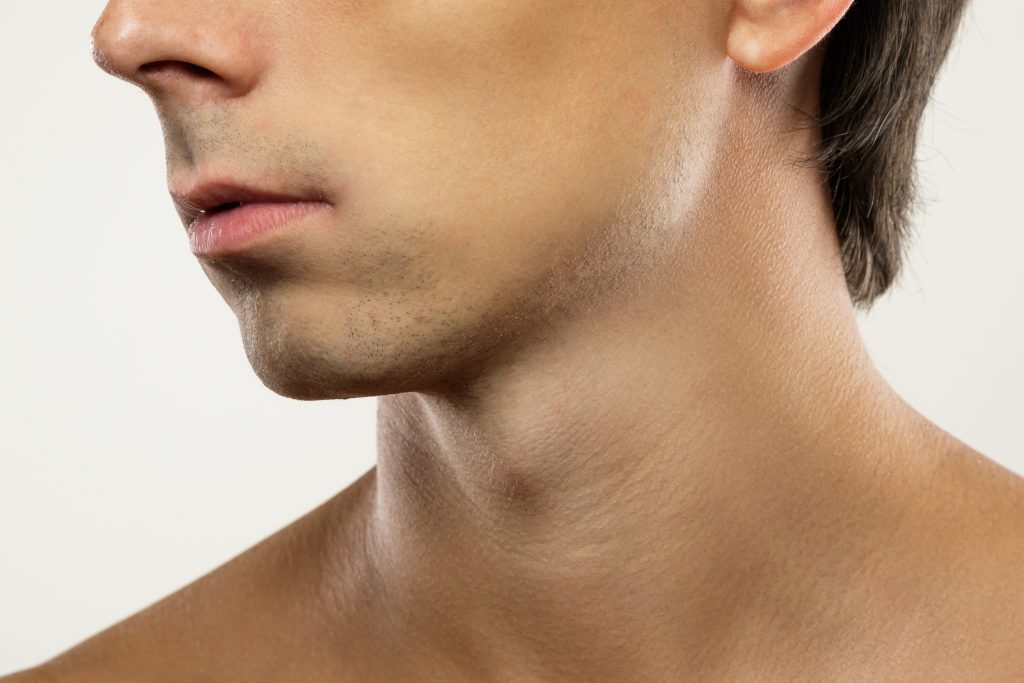 Our jowls can lose the fight against gravity, age, weight gain etc. This can be exasperated by sagging or slack skin in the area too. The appearance of jowls can depend on the facial bone structure (lifestyle and genetics), and environmental factors (sun exposure). The appearance of jowls can affect the overall facial balance and make us look miserable or unhappy. It's best to try to tackle jowls as early on as possible. 
Depending on how advanced your jowls are, our expert practitioners will make bespoke treatment recommendations. If the jowls are being exacerbated by skin laxity, then Ultherapy can help with that through using focused ultrasound imaging to stimulate new collagen production. Alternatively, a combination treatment of Hyaluronic Acid dermal fillers and anti-wrinkle injections work to reboot the skin's supple of hyaluronic acid to add strength, plumpness and skin elasticity, and prevents skin from sagging. You are left with a lifted and tightened look. 
If in need of contouring, then a Thermage CPT uses non-invasive radiofrequency (RF) technology to smooth, tighten and re-contour the skin. The results are long lasting with near to no downtime. If there are excess fat tissues around the jawline that is creating the appearance of more pronounced jowls, CoolSculpting Mini is the best treatment. Through fat freezing technology, your jowls can be reduced making the area look sleek and slender. 
The forehead tweakments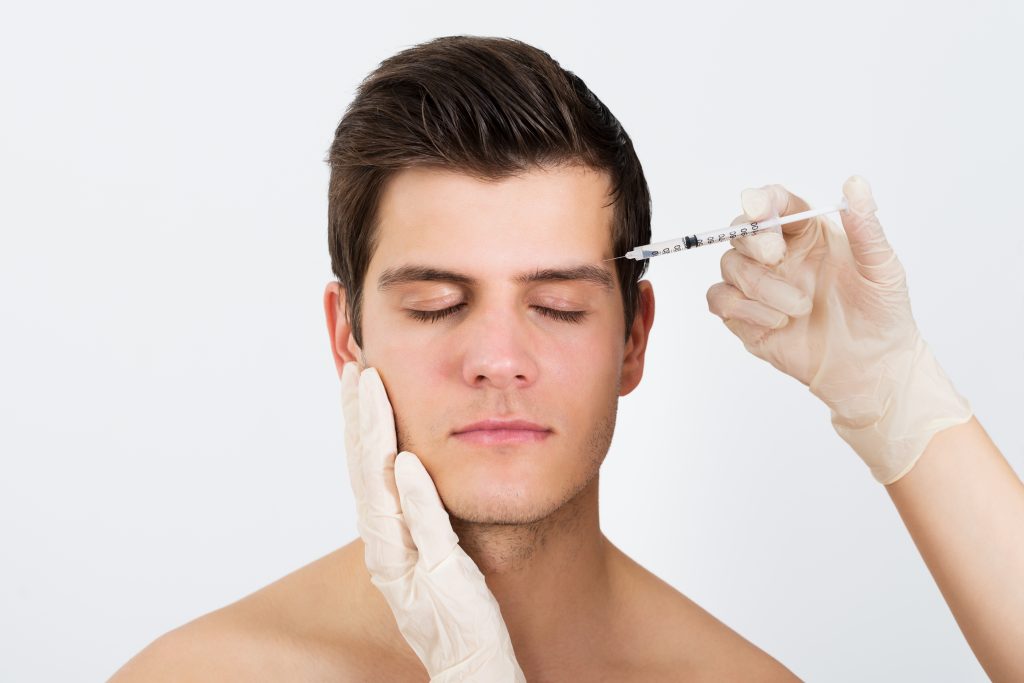 As we age, we produce less collagen and elastin which compromises the skin's structure and flexibility. Add in the action of frowning, raising eyebrows and general emotive facial expressions we pull, forehead lines can develop and become deeper. 
Anti-wrinkle botox injections combined with dermal fillers can help to achieve optimum results for your forehead. It strengthens the skin and weakens the muscles by stopping them from contracting which is what causes wrinkles. There has been a steady increase in men getting this treatment as it is effective with no downtime. At The Cosmetic Skin Clinic, we are experienced in being able to give our patients as natural as possible results where we preserve facial warmth and expression but reduce the depth of forehead lines. 
Microneedling treatments, including Morpheus8 which combines microneedling and radiofrequency can rejuvenate and smooth forehead wrinkles. Radiofrequency collagen-boosting Thermage CPT and Ultherapy can be very effective in treating the forehead area too and boast of a low downtime dependent on the patient. 
The lip tweakment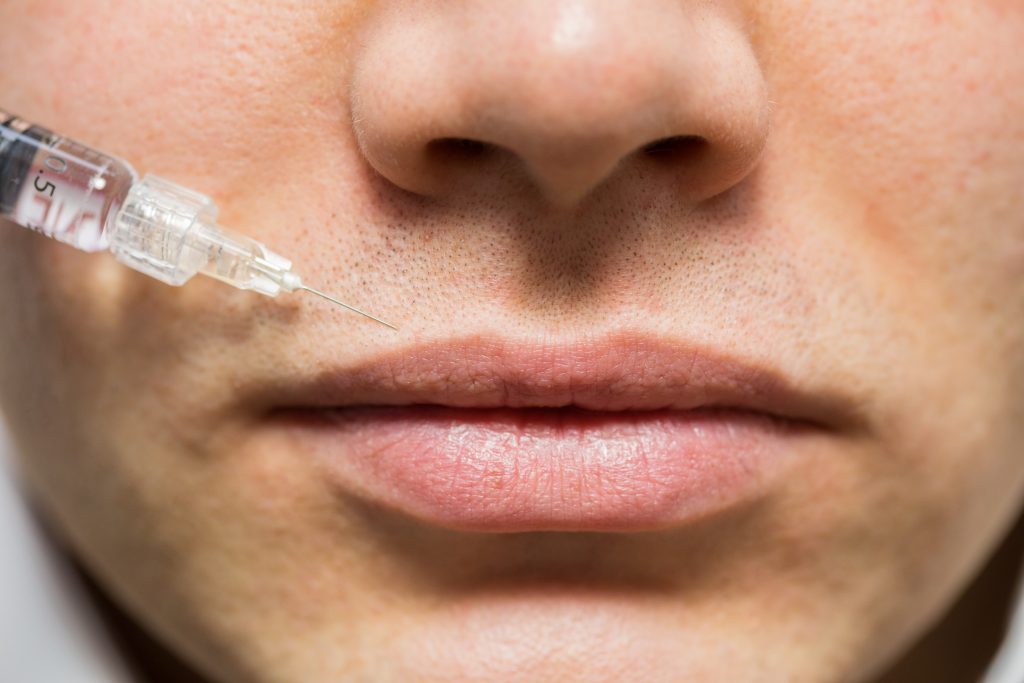 Women aren't the only ones who suffer from lip volume loss. If you want a subtle enhancement, shaping and defining lips, you can get just that and not look as if you've had anything done. The lips are a focal point on our faces, so they are deserving of a little TLC. Whether your lips have a lack of volume, or there are fine lines on the mouth, lip filler when injected perfectly can reduce fine lines and hydration, replacing volume loss. This will provide a balanced and even more masculine appearance but without the duck lips. A minor tweak can rejuvenate and refresh the appearance of your lower face. 
The Cosmetic Skin Clinic 
At The Cosmetic Skin Clinic, we always promote the "little goes a long way" approach with our tweakments. We want you to keep looking like your true self, just revived and refreshed. Turning back the clock doesn't mean freezing your facial movements. With our expert practitioners, every treatment they do has the backing of amazing reviews, happy results and patients and years of experience. Book your bespoke consultation or call our London clinic or our Buckinghamshire clinic on 0333 920 1650