By Dr. TRACY MOUNTFORD, MBBS MBCAM
This week in my Q&A, I am going to discuss Tixel, our new and innovative treatment which treats fine lines and wrinkles in all of those difficult to reach areas that are hard to correct using traditional cosmetic treatments. Tixel is a fantastic skin tightening treatment that also offers great benefits for those with skin pigmentation issues, acne scars or benign skin growth. 
The Tixel Treatment
Tixel utilises controlled heat energy to encourage the skin to renew itself. The beauty of Tixel is that it is extremely versatile, and it can beautify your skin naturally, with minimal discomfort and downtime. Tixel can achieve superb results when treating a number of conditions such as wrinkles, skin discolouration and sun-damaged skin, while even being able to improve skin texture and scarring. 
Dr Tracy Mountford explains the treatment in detail in the video below:
Is Tixel a laser treatment?
Tixel generates similar results to laser resurfacing or chemical peel treatments by destroying damaged skin cells and encouraging new ones to grow. But it is not a laser treatment. Instead, it uses a heated metal plate to stimulate the renewal and rejuvenation of the skin. Skin comes back tighter, fresher and more lifted as part of its healing process. 
What areas can Tixel treat?
Tixel is mainly used on the face, around the eyes (including the eyelids), lines around the mouth, neck folds, decolletage area, arms and stomach. Tixel is perfect for someone who wants to achieve smoother, refined more rejuvenated healthier-looking skin, especially around the eyes and lips, without the traditional downtime of other treatments.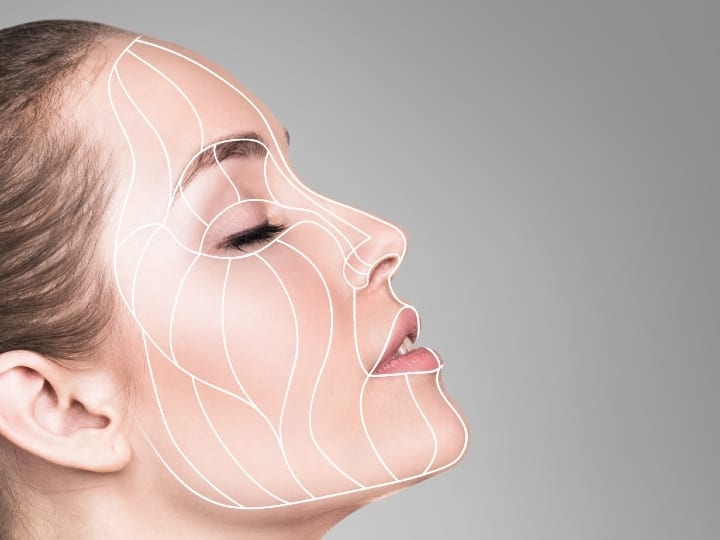 Is Tixel painful?
A handheld device emits the Tixel treatment. No skin is broken in the process, so if any patients are needle phobic or are worried about any injectables, they needn't worry at all with this treatment. It is a relatively painless procedure, as we apply anaesthetic cream on the skin beforehand to minimise any discomfort. The Tixel machine just feels like a light heat sensation.
How many treatment sessions do you need with Tixel?
Each treatment usually takes about 15 to 20 minutes and usually, a patient will need 2 to 3 treatment sessions. About six to eight weeks after the last treatment session, you will start to see very healthy skin coming through as the skin is renewed and refreshed.
Is there any downtime with Tixel?
Usually, the downtime is minimal, lasting approximately 2-3 days. Patients might experience a slight pinkness and redness around the treatment area, but this quickly disperses. Patients can then resume their normal activities.
In summary, Tixel is a really effective way to treat the canvas of the skin and is great for all of those tricky areas typical reveal the tell-tale signs of age, like forehead lines and lip lines. 
If you would like to find out more about Tixel, then call our London clinic on 0203 319 3637 or our Buckinghamshire clinic on 01753 646 660. Alternatively, fill out our Tixel contact form.