By Dr. TRACY MOUNTFORD, MBBS MBCAM
The body can have a few features we want a little help with now and then. At the top of the list for CoolSculpting is the abdomen, double chin, and love handles.
Many want a smoother contoured appearance. However, sometimes exercising doesn't work and some places are tricky to crop out of pictures. CoolSculpting has proven itself to be an effective FDA approved fat freezing treatment that gets natural looking results. We cover how it works, why it works for these top 3 body areas and more! 
How does CoolSculpting work?

 
CoolSculpting targets and destroys stubborn fat. A specialised applicator is applied to the treatment area which will have a protective gel pad on. Depending on what is being treated, the size of the applicator is adjusted.  
Once applied, the applicator will apply a vacuum pressure and then deliver cooling air to the targeted area. Initially a cold and tingling sensation will take place, but this will subside as the area becomes temporarily numb and fat cells are frozen and destroyed. 
After your treatment, the body naturally eliminates the dead fat cells over a 12-week period. You might continue to see improvement even up to 6 months after your CoolSculpting treatment. 
CoolSculpting benefits

 
Before you consider other invasive treatments, see how CoolSculpting is high on the list for its impressive and natural results: 
No recovery or downtime needed

 

Treats multiple areas of the body at the same time for quicker and efficient results

 

Smooths, tones, and recontours 

 

Results are long lasting

 

Coolsculpting has been rigorously tested through research, with many published peer-reviews and clinical papers that testify to its efficacy and effectiveness

 

Results can show as early as 4-6 weeks

 

Results continue to improve up to 14-16 weeks after treatment
Book a complimentary consultation
THE TOP 3 BODY AREAS FOR COOLSCULPTING

 
Abdomen – Belly Fat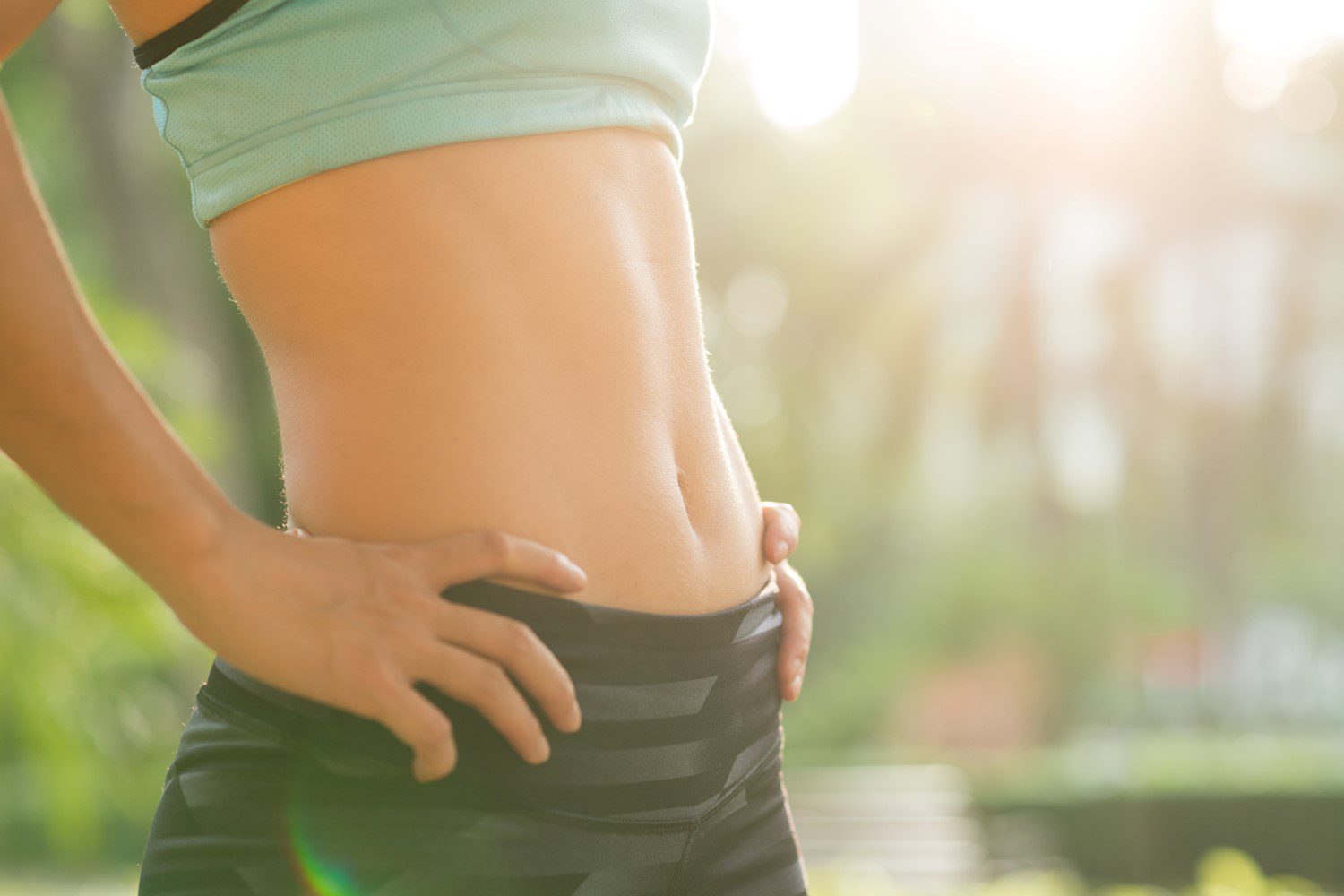 When you pinch the excess skin and tissue around your stomach, this is subcutaneous fat also called belly fat. We all know exercise cannot target a specific area of fat so it can make it difficult to shift that stubborn fat on the stomach. Other factors such as age, diet and after giving birth can affect the abdomen.  
The abdomen is a common area that stores fat which our patients want to treat. CoolSculpting has been effective at getting great targeted results by breaking down the fat stores that obscure your abdomen and muscles. CoolSculpting eliminates those unwanted pockets of fat non-invasively. 
Before and Afters of CoolSculpting treatment for the abdomen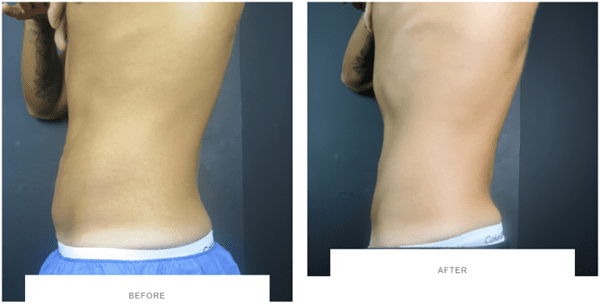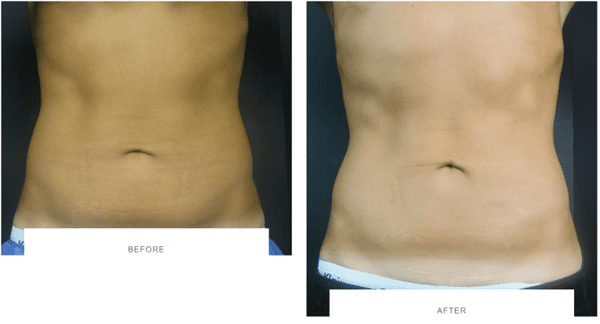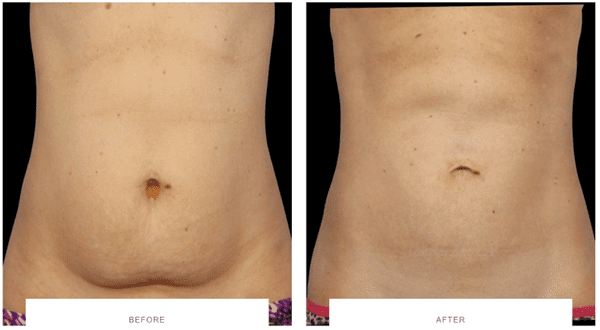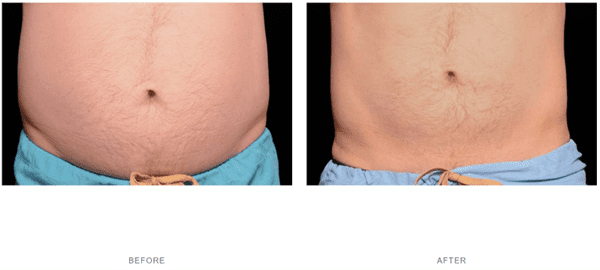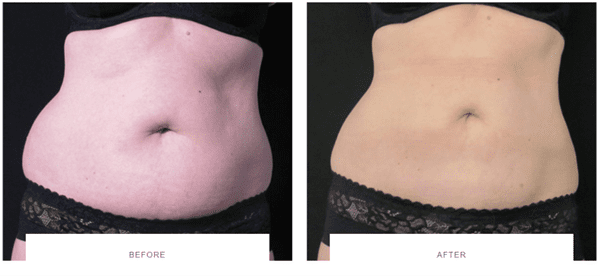 Double chin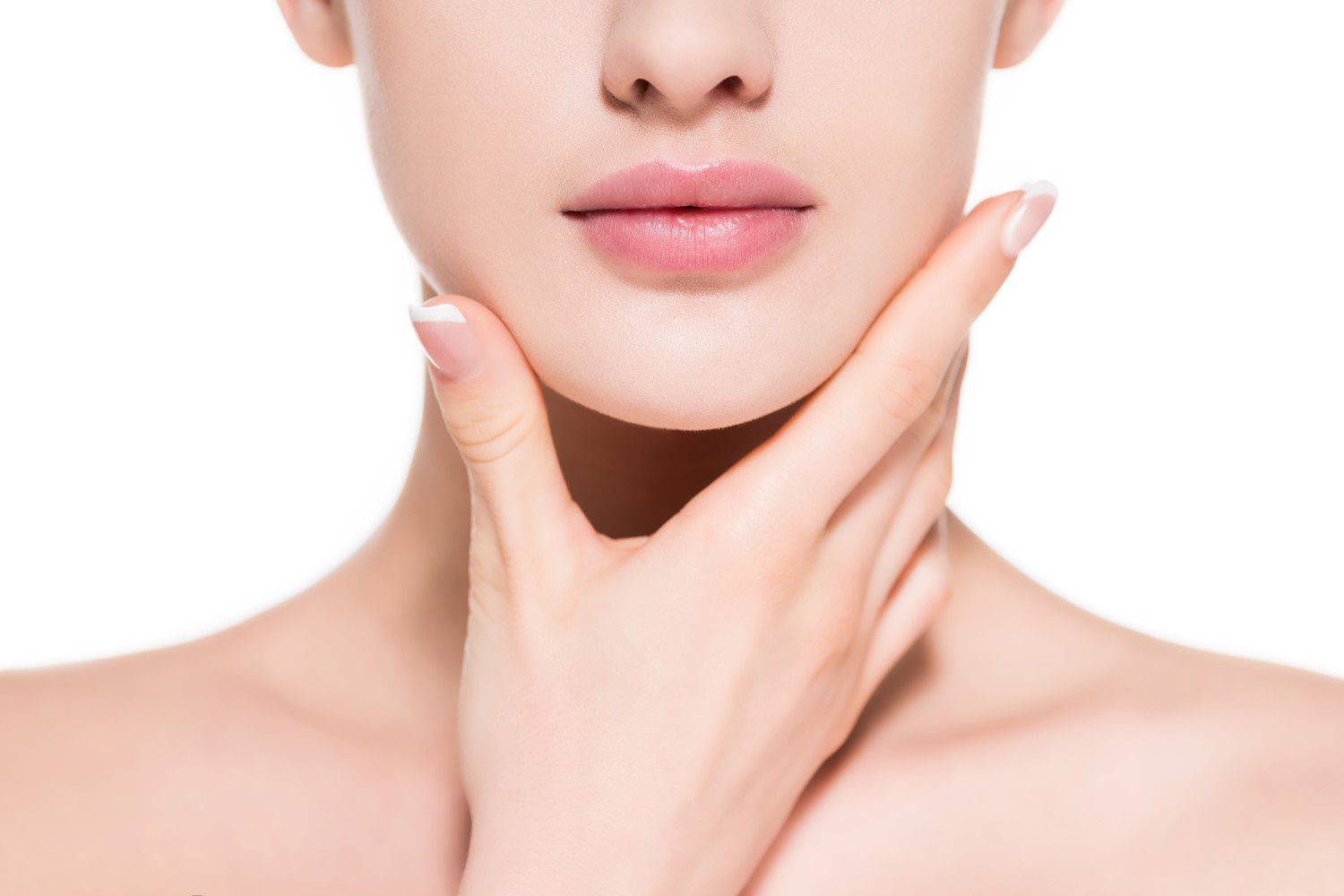 Fat under the chin or a double chin can be caused by multiple reasons including having a genetic predisposition to store more in the chin area than others.  
However, there is no chin exercise – no matter how it is pushed on social media – that can get rid of your double chin. The chin area can be treated with the CoolSculpting Mini applicator, which has been specifically designed for the chin. CoolSculpting precisely and safely targets the submental fat underneath the chin. 
Before and Afters of CoolSculpting treatment for a double chin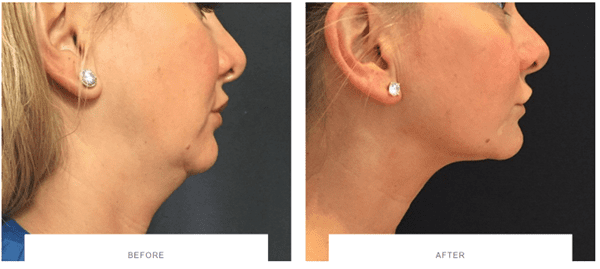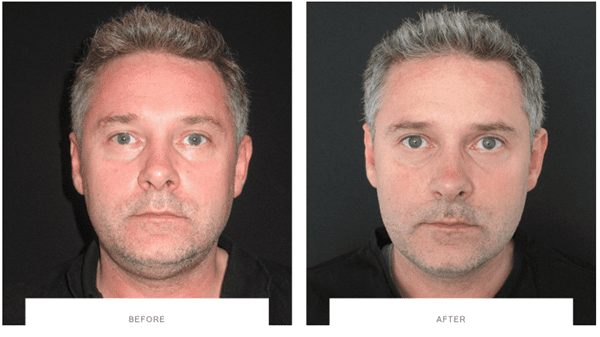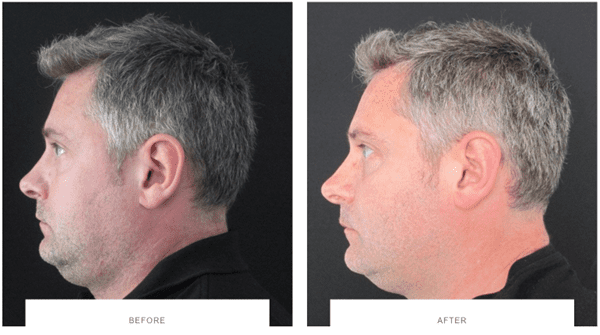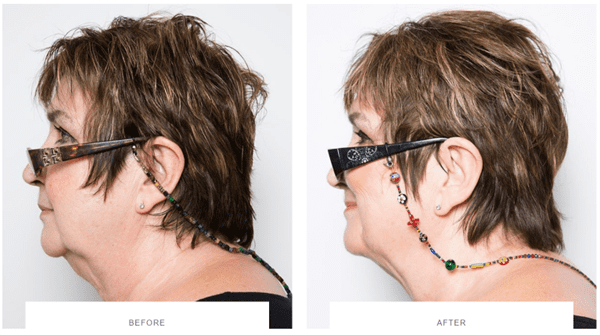 Love handle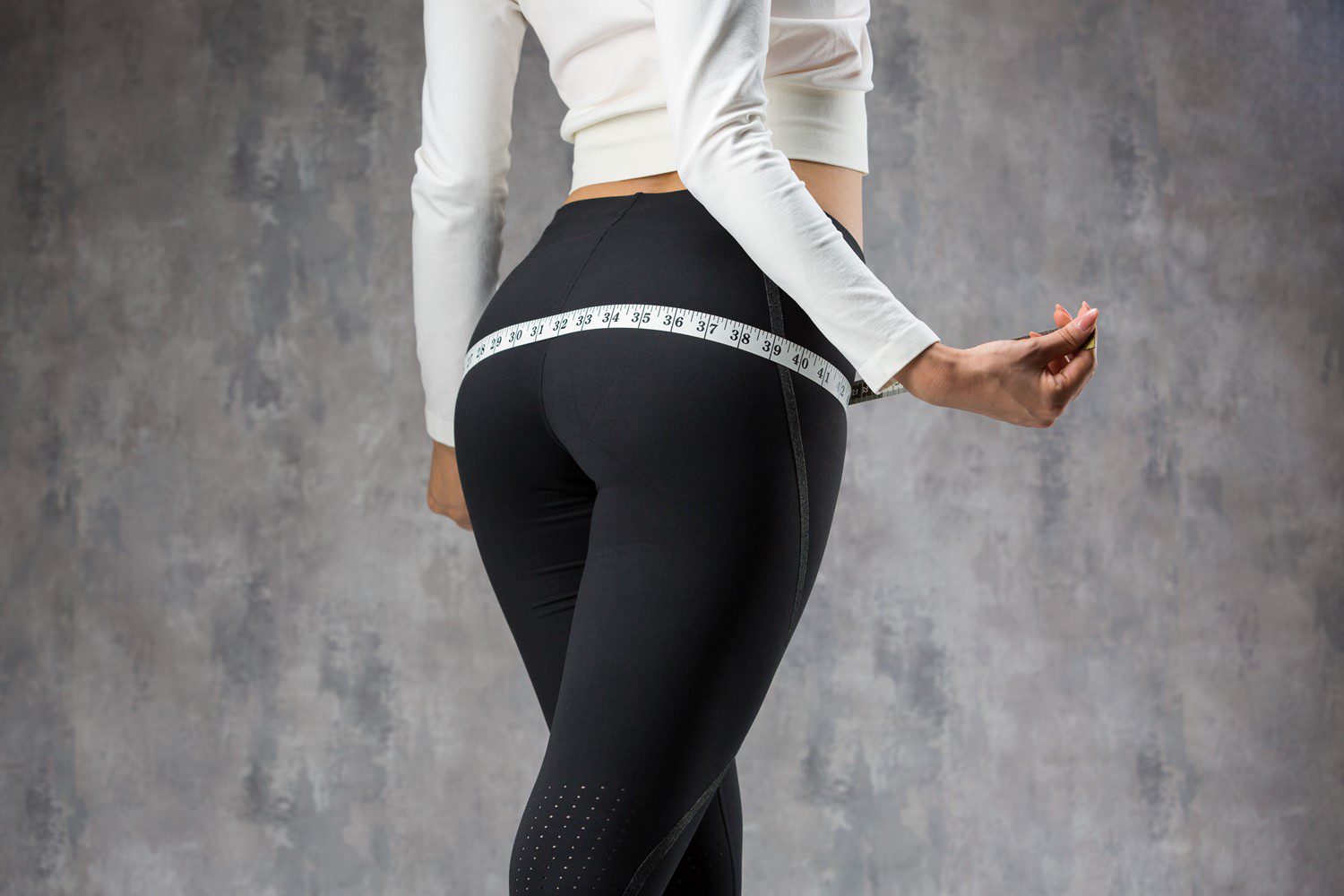 Love handles are those excess bulging fat pockets that are located around our hips and thighs. They are also called saddlebags or flanks. They can really affect your confidence in everyday life. With CoolSculpting, you won't have to hide your body anymore. CoolSculpting is a great solution to reducing the fat stores and smoothing the contours. It perfectly redefines and sculpts your love handles in this core area. 
Before and Afters of CoolSculpting treatment for love handles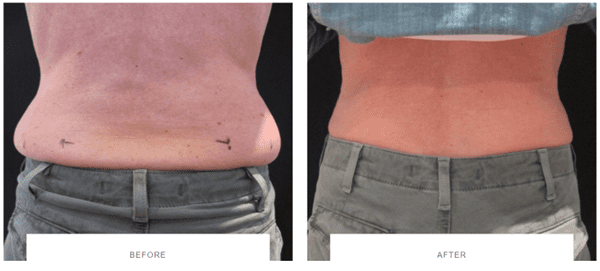 Disclaimer: Patient experience and results may vary. These are dependent on a number of factors such as lifestyle, age and medical history. 
Get in touch to book a consultation
Who is the ideal candidate?

 
With CoolSculpting treatment, it needs to be noted that this is not a replacement for exercise or a healthy diet. With that in mind, the ideal candidate is anyone who has stubborn areas of fat in places like the upper arms, flanks, abdomen, chin, inner thighs, outer thighs.  
The treatment results will always work best with patients who complement it with exercise and a healthy diet. The Cosmetic Skin Clinic's practitioners will make a full assessment of your specific areas of concern and make the best recommendations.  
Where does the body fat really go?

 
The Cosmetic Skin Clinic's CoolSculpting specialist, Ria Murch says that "the fat cells affected by the CoolSculpting procedure are metabolised naturally before being excreted via your body's own lymphatic system.
Are there any risks or side effects? 

 
CoolSculpting is the only FDA approved cryolipolysis fat reduction treatment available in the UK. There have been over 17 million CoolSculpting procedures worldwide with great results.  
All patients' post treatment side effects are different. You can experience short term swelling, redness and/or numbness in the treatment area. This usually affects big treatment areas. Ria Murch, The Cosmetic Skin Clinic's expert positively confirms that "these side effects are temporary and generally pass within a day or at most a week – they also do not stop you going about your daily life." 
Not to worry, as all CoolSculpting side effects and risks will be discussed in your consultation. Your expert practitioner will be on hand to answer all questions so you can make an informed decision on your body contouring journey. 
CoolSculpting at The Cosmetic Skin Clinic

 
At The Cosmetic Skin Clinic, we have a range of CoolSculpting applicators including CoolSculpting Mini, CoolAdvantage applicator and Elite. With our highly trained specialists, we have performed over 50,000 fat freezing treatments at our London and Stoke Poges clinics, making us the No 1 CoolSculpting clinic. With our expert team, you can trust that your fat freezing and body contouring treatment is in the most experienced and safest hands. 
Ready to start your CoolSculpting journey? Book your consultation with the No 1 CoolSculpting clinic in the UK. Call our London or Stoke Poges, Buckinghamshire clinic on 0330 311 4589. 
Finding our London and Buckinghamshire CoolSculpting clinics
Our London CoolSculpting clinic can be found at: 8 Devonshire Place, London, W1G 6HP  
You can easily get to this clinic from the surrounding areas:  
Kings Road, Mayfair, Primrose Hill, Soho, Highgate, West Brompton, Bayswater, Fitzrovia, South Kensington, West End, Fulham, Hampstead, Chelsea, Holland Park, St Johns Wood, Knightsbridge, Earls Court, Westminster, Battersea, Notting Hill, Hyde Park, Regents Park, Green Park, Marylebone, Victoria, Islington and Belgravia.   
The nearest tube stations to our London clinic.  
Our Stoke Poges, Buckinghamshire CoolSculpting clinic can be found at: 84 Rogers Lane, Stoke Poges, SL2 4LF  
You can easily get to this clinic from the surrounding areas:  
Windsor, Rickmansworth, Sunningdale, Hazelmere, Headington, Beaconsfield, Chalfont St Giles, Aylesbury, Chalfont St Peter, Chesham, Chinnor, Chorleywood, High Wycombe, Kingston upon Thames, Little Chalfont, Wendover, Weybridge, Cookham, Cowley, Gerrards Cross, Great Missenden, Haddenham, Harrow, Hayes, Amersham, Ascot, Henley-on-Thames, Woking, Richmond, Maidenhead, Marlow, Princes Risborough, Watlington, Wallingford, Thame, Uxbridge, Oxford and Wembley.